Navigator, the product of modern technology, is mostly used in cars for positioning, navigation and entertainment. With the popularity of cars and the construction of roads, inter-city economic exchanges are more frequent. The positioning, navigation and entertainment functions are all integrated to meet the needs of the owner and become the basic equipment on the car.But install a navigator by yourself is not a easy job, here is an instruction on 2013 2014 2015 2016 BMW 5 Series F10 Bluetooth GPS Navigation System from Seicane. It can be a reference if you have a similar car and decide to replace it by yourself.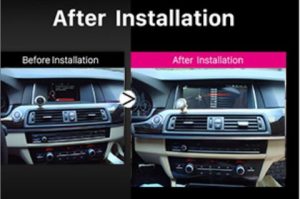 Tips about the installation:
1. Please disconnect the power before the installation.
2. Please prepare a lever and a screwdriver before the removal and the installation.
3. Please keep all the separate parts from the car. Please take great care of the dashboard to avoid scratching it during its detachment and installation. Please keep handy any parts from the car and make use of all the original screws from the car as much as possible. so each related part of the unit can be fixed securely.
4. For your convenience, here's the recommended tools for removal and installation from Seicane, please check for more details: http://www.seicane.com/car-dvd-dismantling-device-srd-400
Installation Guidance on 2013 2014 2015 2016 BMW 5 Series F10 Bluetooth GPS Navigation System
1.The dashboard of the original car.
2. Please pry out the decorative strip of the original car and take it out.
3. Undo the two retaining screws of the hosting control center and take out the hosting from dashboard.
4. Similarly, remove the retaining screw from the control center.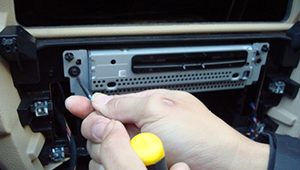 5. Remove the retaining screws from the original display screen and take the screen out.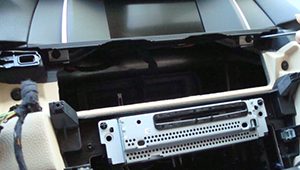 6. Then pull out the plug topthe original car and connect it to the adapter power cables from this unit.
7. Lastly plug in the connection plugs of the GPS navigation and the hosting machine.
8. The effect after installation.
9. Turn on the new Seicane car radio to have a careful check if everything works well. If it doesn't, please check whether all the cables are connected correctly.
10. Put everything into their original place. All the installation is finished.
Wish above installation guidance would be helpful. If you meet any problems when you install it by yourself, please keep in touch with dealer to get professional help, or turn to your skilled friends, which can avoid unnecessary damage to your car and navigation device. If you are going to buy a new navigation system, here i would like to share a remarkable 2013 2014 2015 2016 BMW 5 Series F10 Bluetooth GPS Navigation System from Seicane with you, please click to see more details:
https://www.seicane.com/hd-touchscreen-android-aftermarket-radio-head-unit-for-2013-2014-2015-2016-bmw-5-series-f10-f11-nbt-car-stereo-gps-navigation-system-bluetooth-phone-wifi-support-obdii-dvr-1080p-video-steering-wheel-control-s028218
Strong and stable Android 8.1 operation system, it has way more support for sophisticated technology and features, including 64-bit system architecture to keep things bang up-to-date. It's also equipped with 5 point touch screen, multiple point high-sensitive touchscreen brings smooth operation, lets you enjoy visual feast on the 10.25 inch 1280 x 480 resolution display. This excellent Bluetooth GPS navigation system can bring you amazing using experience.
Hope you like this device, please don't hesitate to contact us if you have any problem.