If you are a buyer for a car DVD Player Built-In AUX,you must know that what the AUX is.And,you must have been asked that whether your car is equipped with AUX?But if not,they may be not so professional for this production.Why?Because such car DVD player have to connect with your original car's horn through the AUX.We don't know why it need the AUX as a bridge for our machine and your car.Just like we don't know why we need the keyboard to complete the input operation for our computer.If your car has builted in AUX,there is nothing question for buying the equipment.If you don't have one,we will put one in the package freely.By the way,sometimes the packaging process is a little slow just because that we need configure and check the accessories carefully.Once there is any negligence the car radio may not work normally after installing it.Then it will be so troublesome to check the problem.If we have leave something, a second post will be a waste of time.At last,you must admit that you have obtained a bad shopping online experience.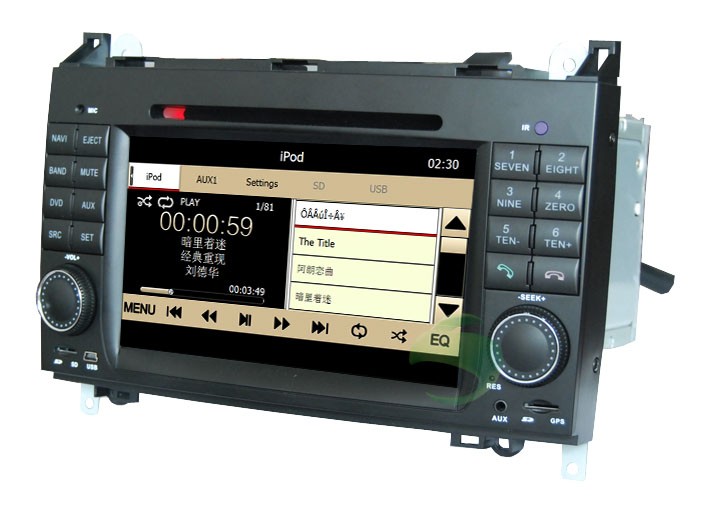 The photo after installing the car DVD.
When you are using the car nav autoradio,you may meet with the trouble that it still can't player with sound in spite of having installed the AUX.Don't worry about that.It is just because that you didn't change to your original car's AUX function interface.The sounds of GPS navigation and Bluetooth are broadcast by the original car's speakers.
You must notice the details I have mentioned above.This is just a little part of the
car DVD player
 installation and use.All of the accessories and functions keep with each other closely in electronic equipment.They coordinate mutually to achieve all of the functions.Every stone will play the role of it to make a great statue.To in dash car DVD player,every car model is different with others.Our machine is specialized for every car.In order to keep your original car's functions and information,we are trying our best to get the better car head unit to satisfy your needs.Though we have met many problems when installing the car radio player,the great entertainment and convenience it brings will make your driving life enjoyable and colorful.You are a fashion man absolutely.