It's a simple thing to learn to use a machine and master it in our eyes.But understanding how to make the functions of Alfa Romeo 159 DVD player with steering wheel control come true is not so easy a thing.If you have taken it,you are great to us.Maybe you will think that it is unnecessary to know about these theories.We just need to know how to use it.You are right to some extent.But there will be too many advantages if you have mastered the basic principle.As we all know,the DVD player for one car is needed to be installed in the dashboard.If you have learned something about it you can install it all by yourself without others' help.You certainly needn't to have technician complete it.The cost spent on repairing DVD player is nearly zero.Alfa Romeo 159 DVD player has its unique characteristics.At first,let's know about the accessories for Alfa Romeo 159 DVD player.
Alfa Romeo 159 DVD player with steering wheel control function can be realized by the CANBUS.These members are:
1.User Manual        2.Power Cable        3.Radio Connector        4.USB Cable        5.Touch Pen
6.RCA Cable            7. GPS ANT              8.AUX Cable                     9. Ipod Cable     10. CANBUS Box
The Sat Navi function must need the GPS ANT.Besides,it will work with a GPS map.The GPS antenna can receive the signal from the GPS invented by America.The GPS map with almost all of the languages in the world can be shown on the touch screen.So you can drive your car under the guide of the DVD player with GPS Navigation system.
The steering wheel control function of  Alfa Romeo 159 DVD player.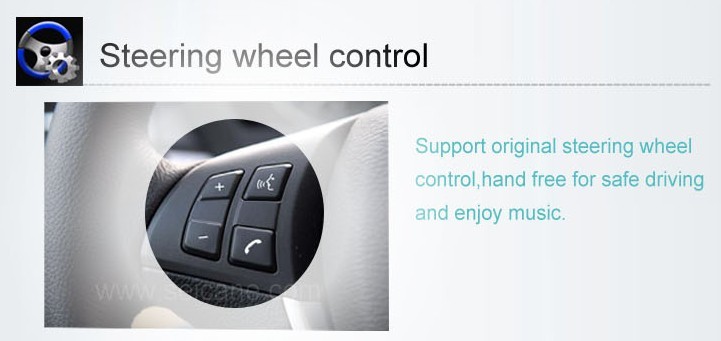 The video can help you know more about it:
Steering wheel control function is very convenient for a driver.If  you want to use other functions when you are driving you just need press the button on the steering wheel.This can ensure your security and avoid much trouble.You can learn more information you can visit:  
http://www.seicane.com/alfa-romeo-159-dvd-player-with-gps-navigation-radio-bluetooth-ipod-srd-8804-1
  Can Bus means Controller Area Network-Bus, which is the network for the vehicle of transmission of a variety of sensor data.When you are planning to get an Alfa Romeo 159 DVD player, choose one which has live voice instructions along with visual maps, while you are driving. Voice instructions can be extremely helpful in getting you where you need to go especially when you are driving alone.