In the modern society, full-size screen smartphone, laptop, TVs etc. are seen everywhere. They greatly improve our visual experience. The good news is that now you have chance to put a large screen head unit in your car dashboard too, making daily drive more convenient.
Last week, I just replaced the small screen of my 2019 Lexus RX to a 12.3-inch head unit. Compared to the old screen, it looks very exquisite, not only shows information super clear, but comes with various useful functions. Now, let me tell you how I did the replacement job.
This is the original radio screen of my ride, the available section is a half of the new radio.
About the removal and installation part
To be honest, it's not a difficult DIY project, most people can do that. The tools we need are plastic pry tools and screwdrivers. Before working, we must power off the car battery to keep safety. Let's get started.
1, Remove the armrest part between the front seats, and disconnect its plug.
2, Remove the side panels of the left and right.
3, Remove these frames that fixed the radio system.
4, Remove the screws that fixed the radio unit, then pull out the unit.
5, Pry to remove this plastic piece near the radio screen.
6, Take away this protective panel of the screen.
7, Remove all the screws that fixed the screen.
8, Take off the screen and disconnect its plugs.
9, Have a check for the new touch screen radio head unit.
10, Use the new cables to connect to the original radio unit.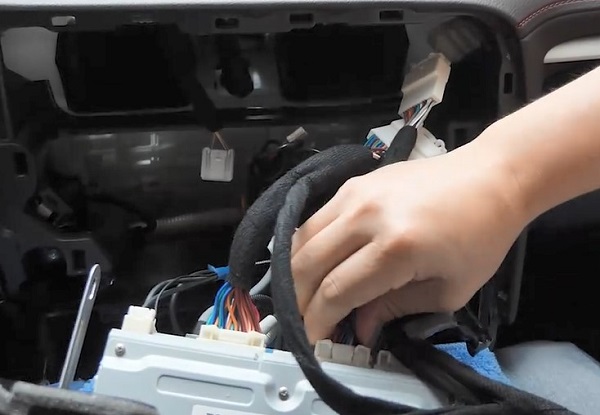 11, Then connect the new screen and install it back.
12, Turn on the car to test the new radio system.
About the new large screen head unit
I was recommended to get this (2014-2019) Lexus RX touch screen radio from Seicane, and it didn't let me down.
The head unit is designed with 12.3" big screen, smooth to operate and fast to respond. I can watch 1080P video, apply off-line navigation, check driving information etc.
On the other hand, it absolutely brings Carplay function, that you can freely use phone applications like call, music, map on the radio screen. You are able to install backup camera to the car, and the screen will show you the rear images whenever you reverse and park car.
Drivers are highly advised to use large screen stereo system when there is only old standard radio in their cars. That stuff makes your every drive better.