After Viewing This Item People ultimately bought
Details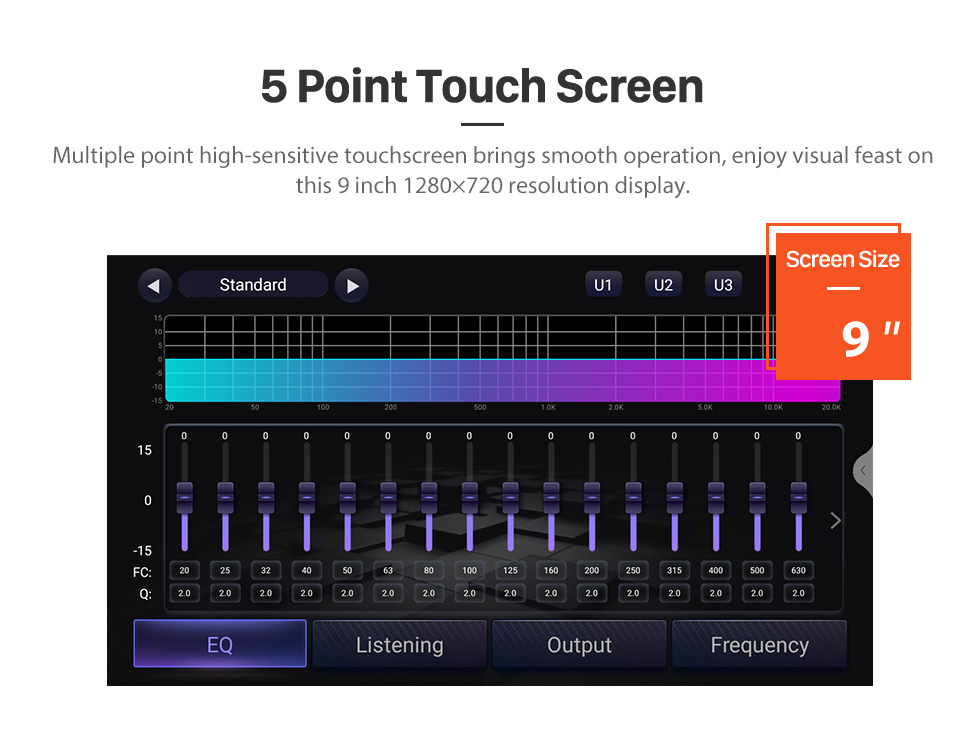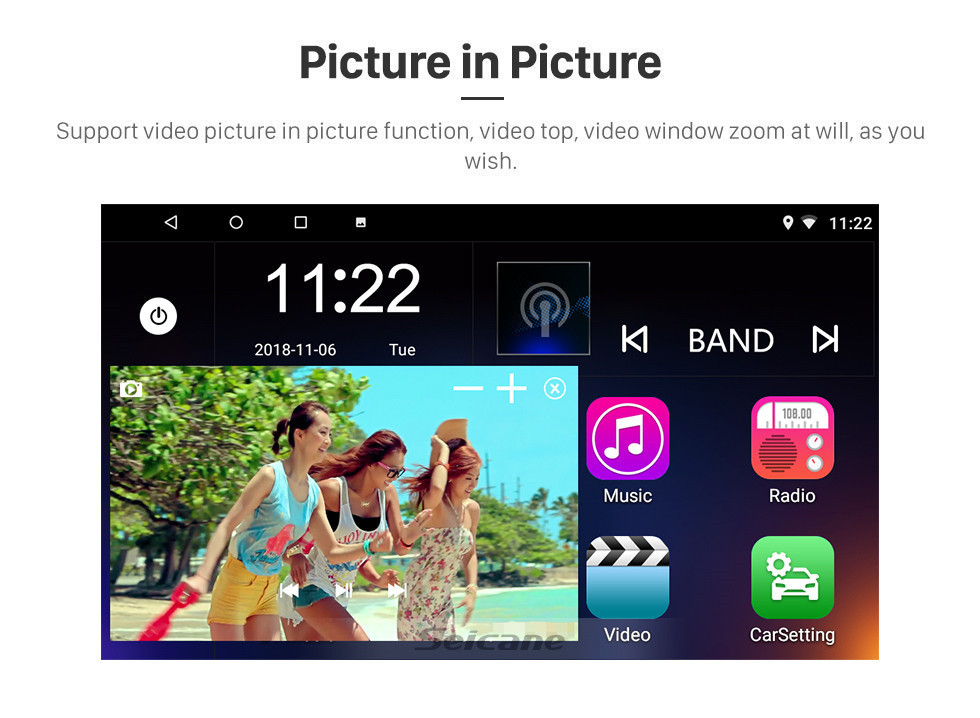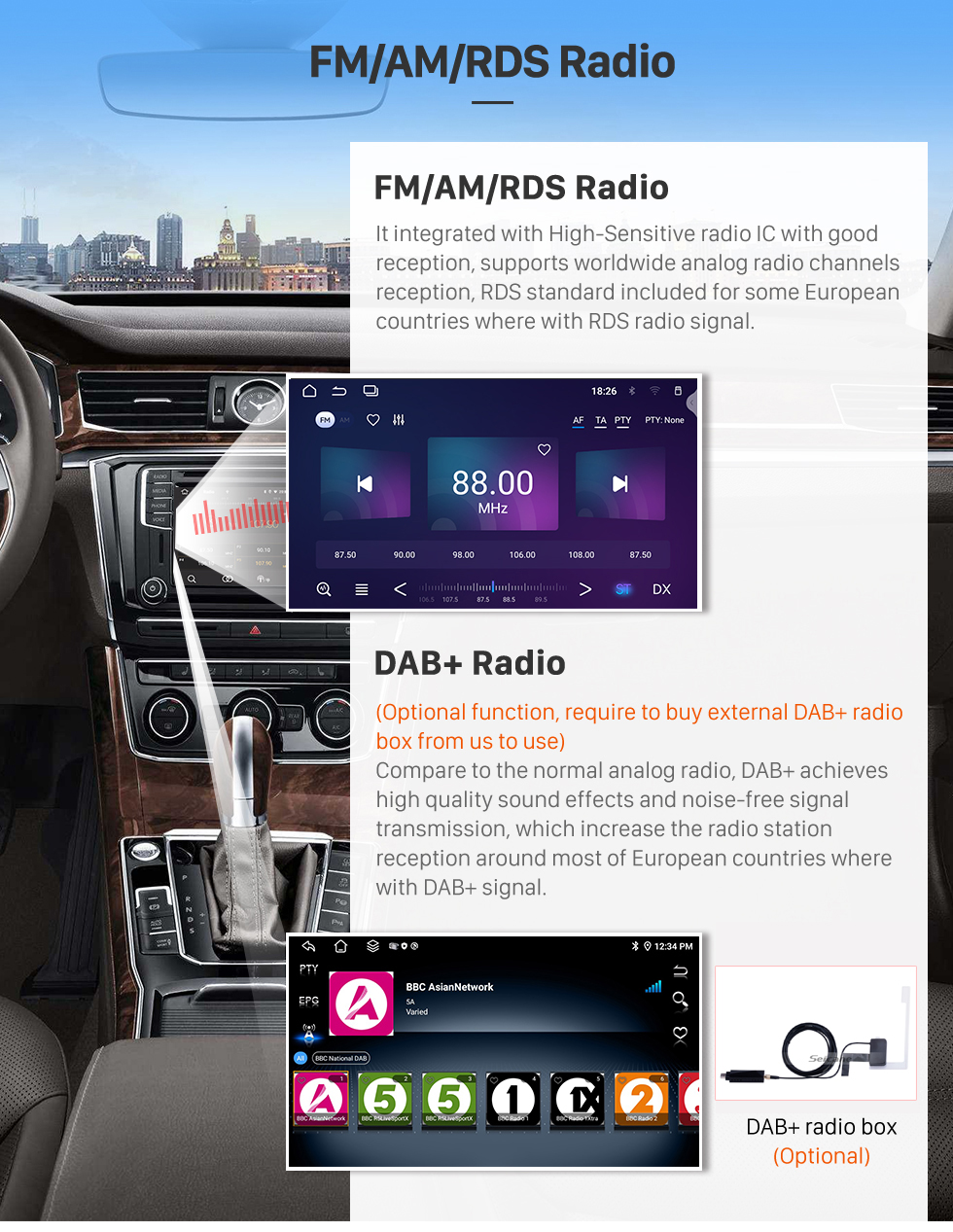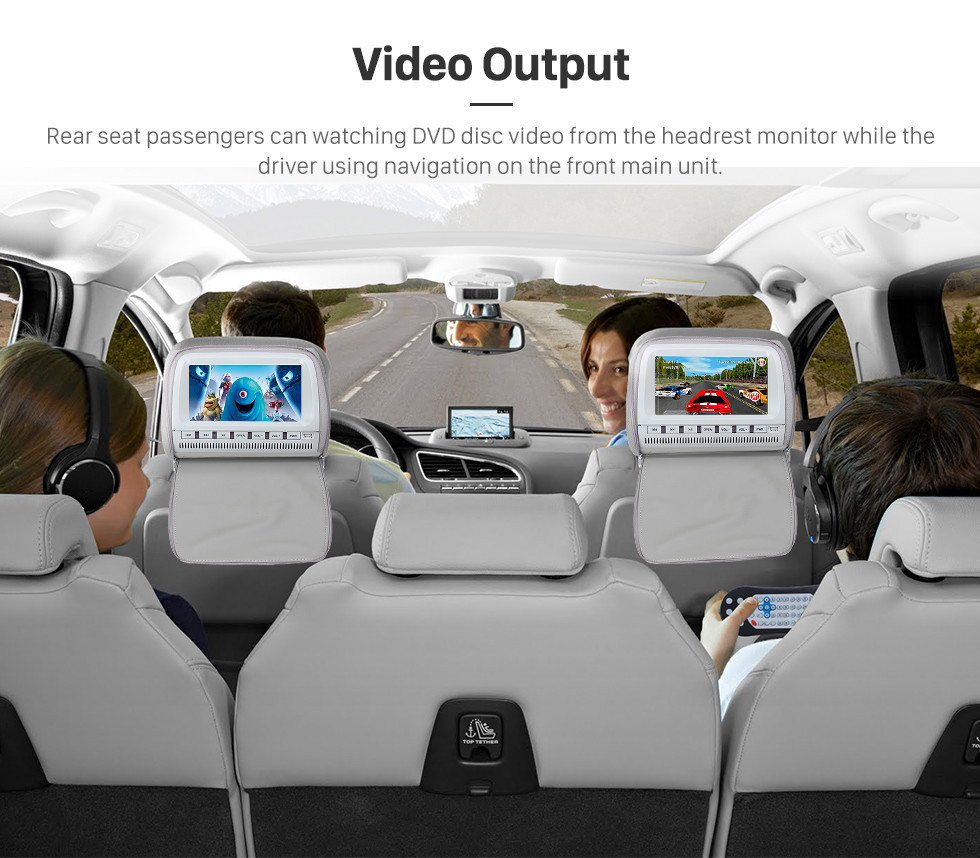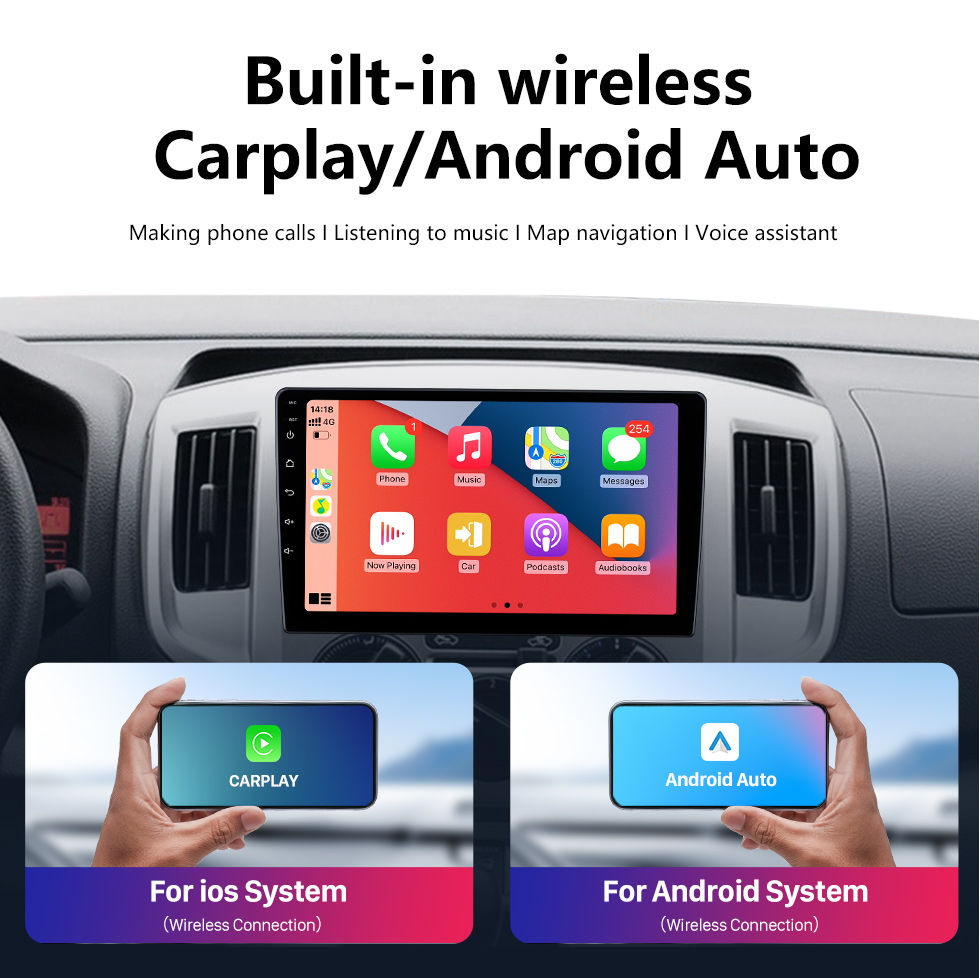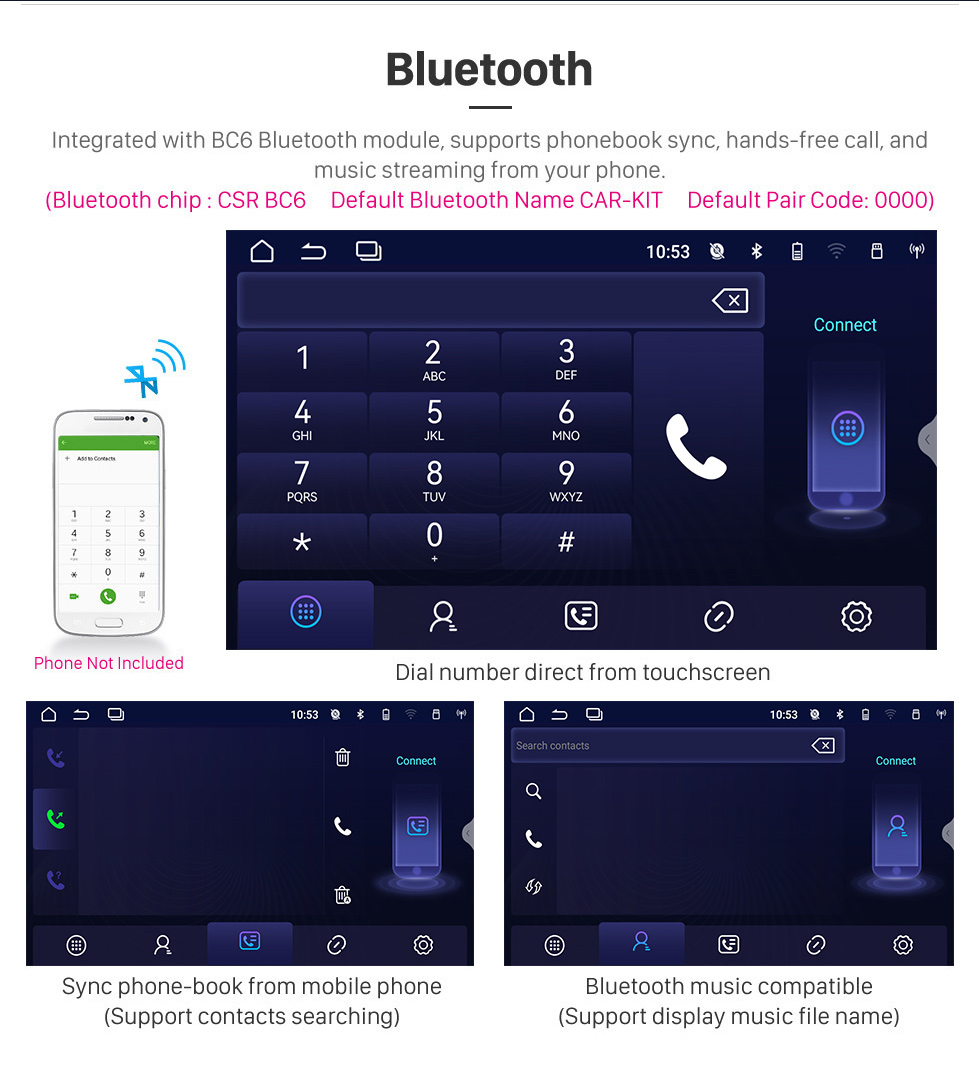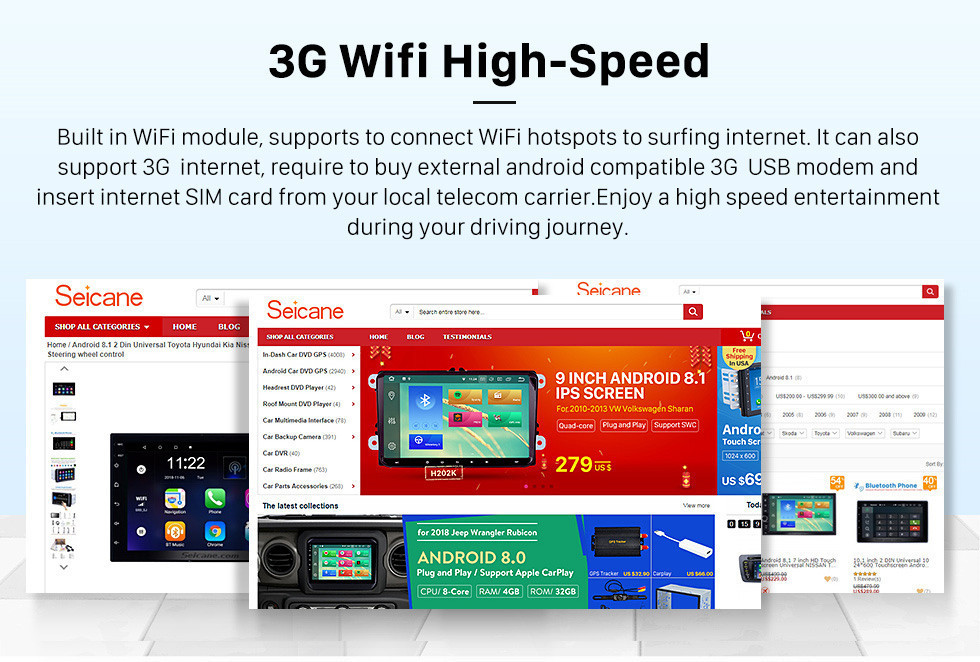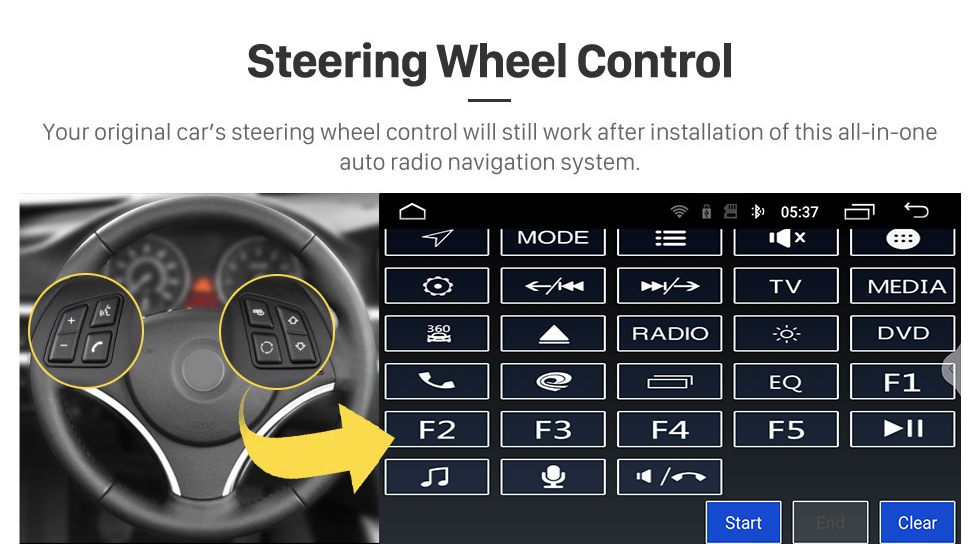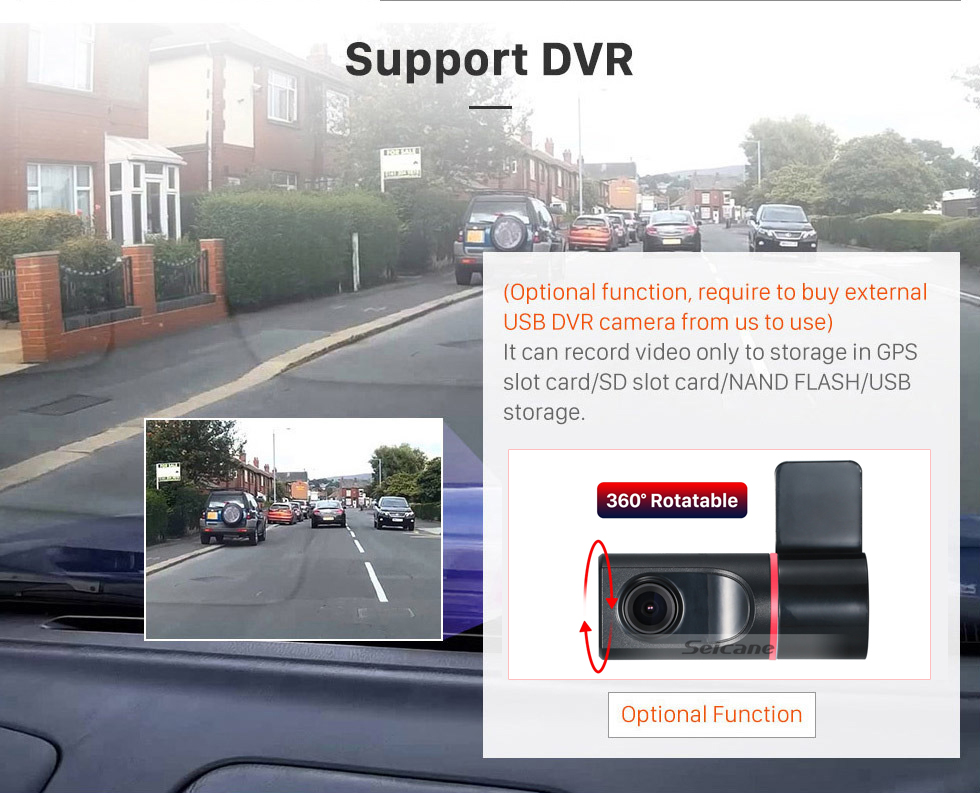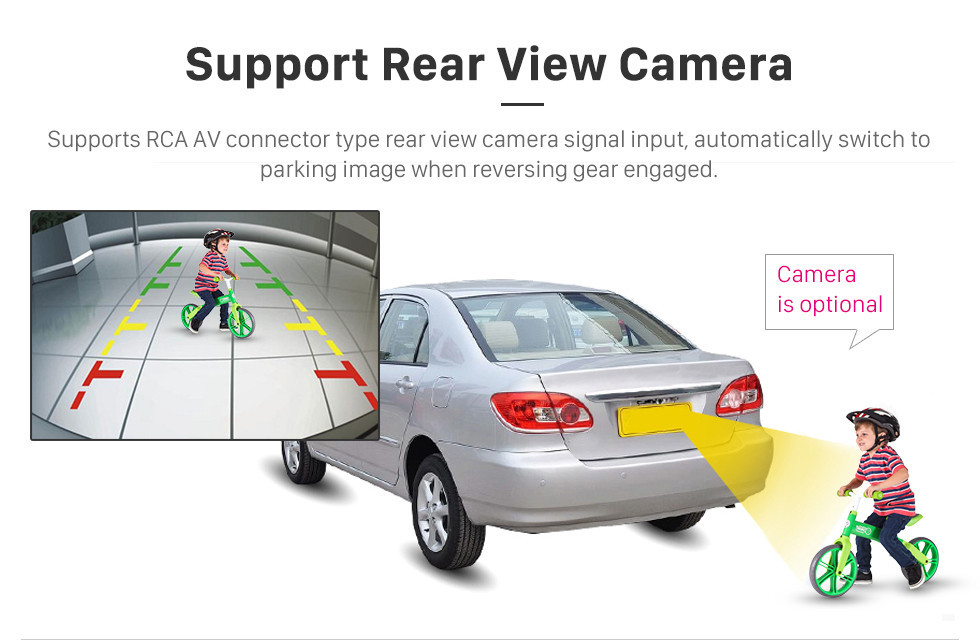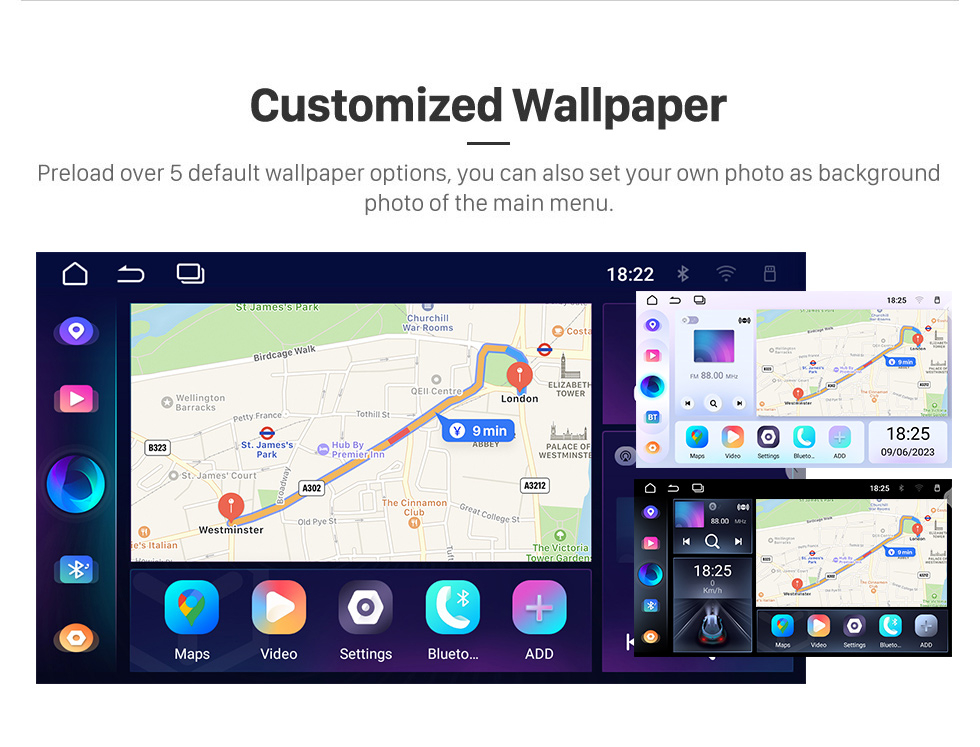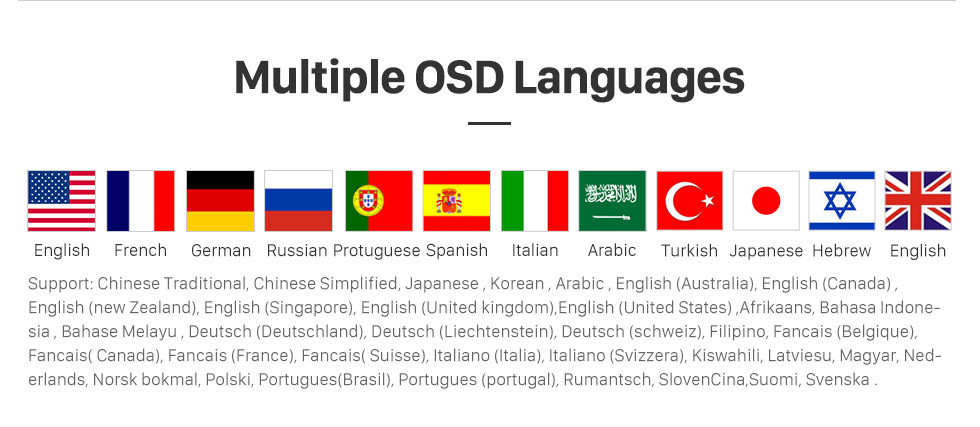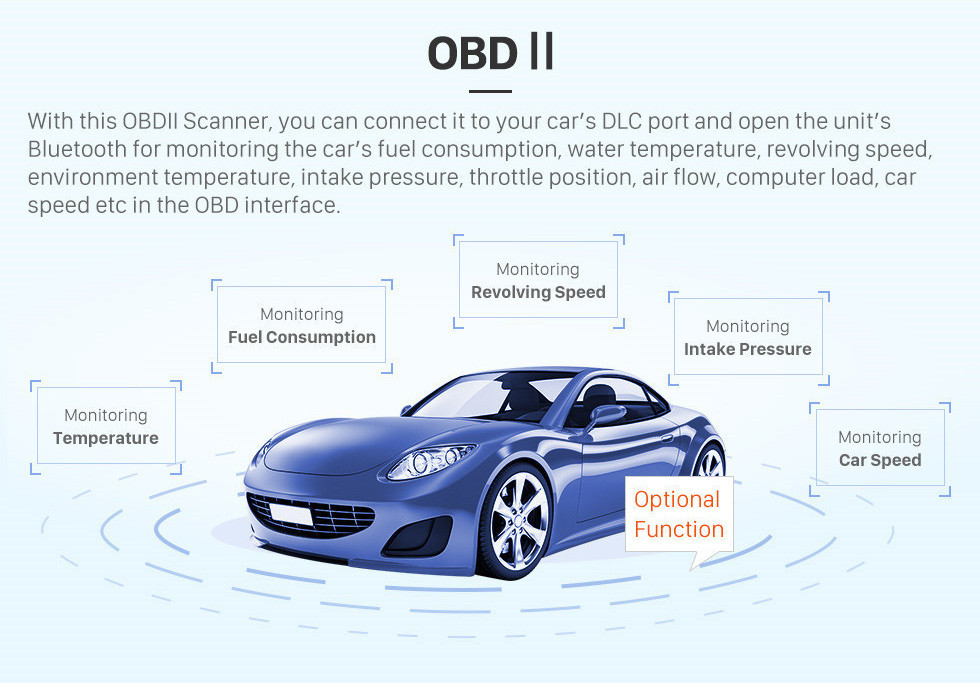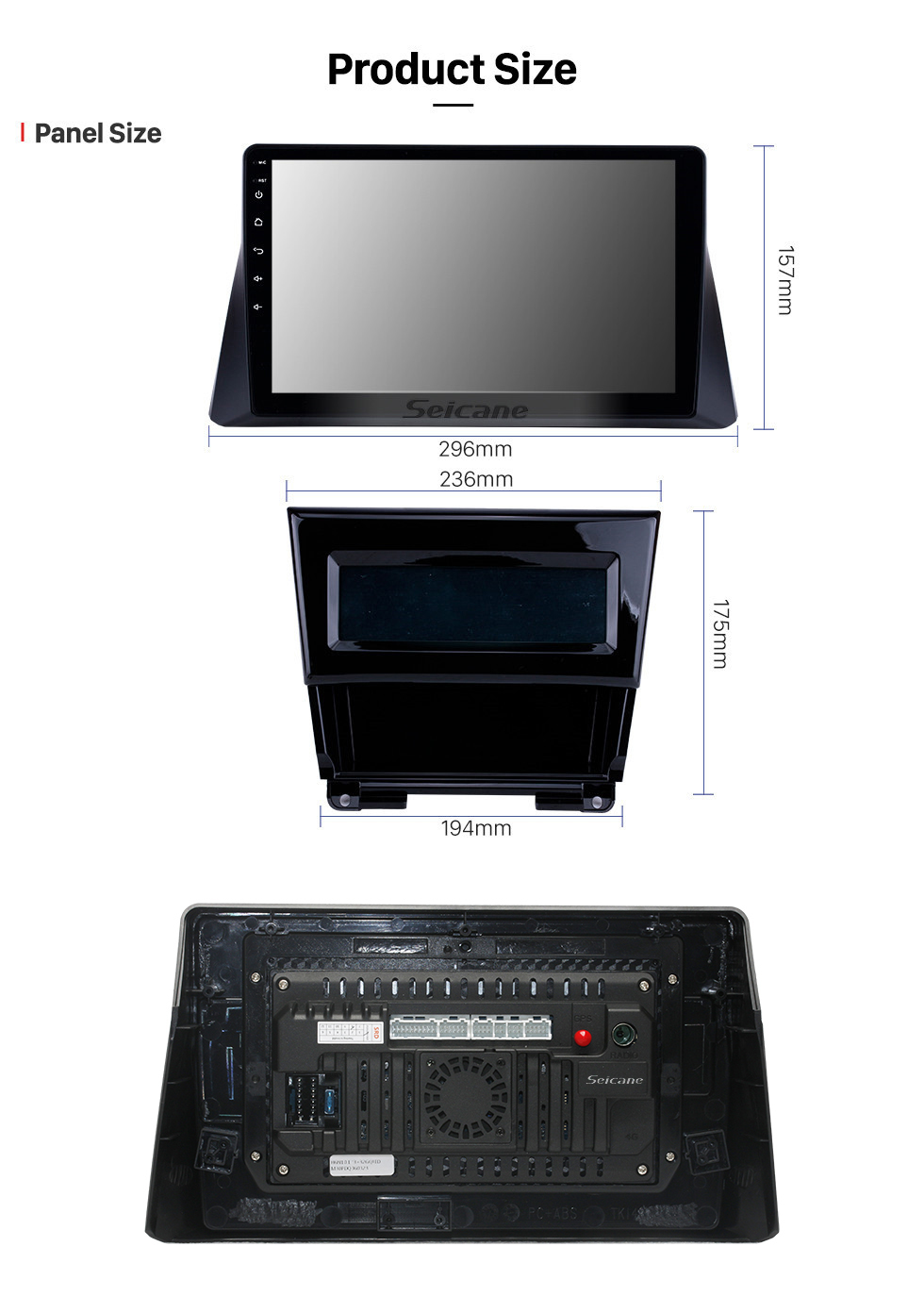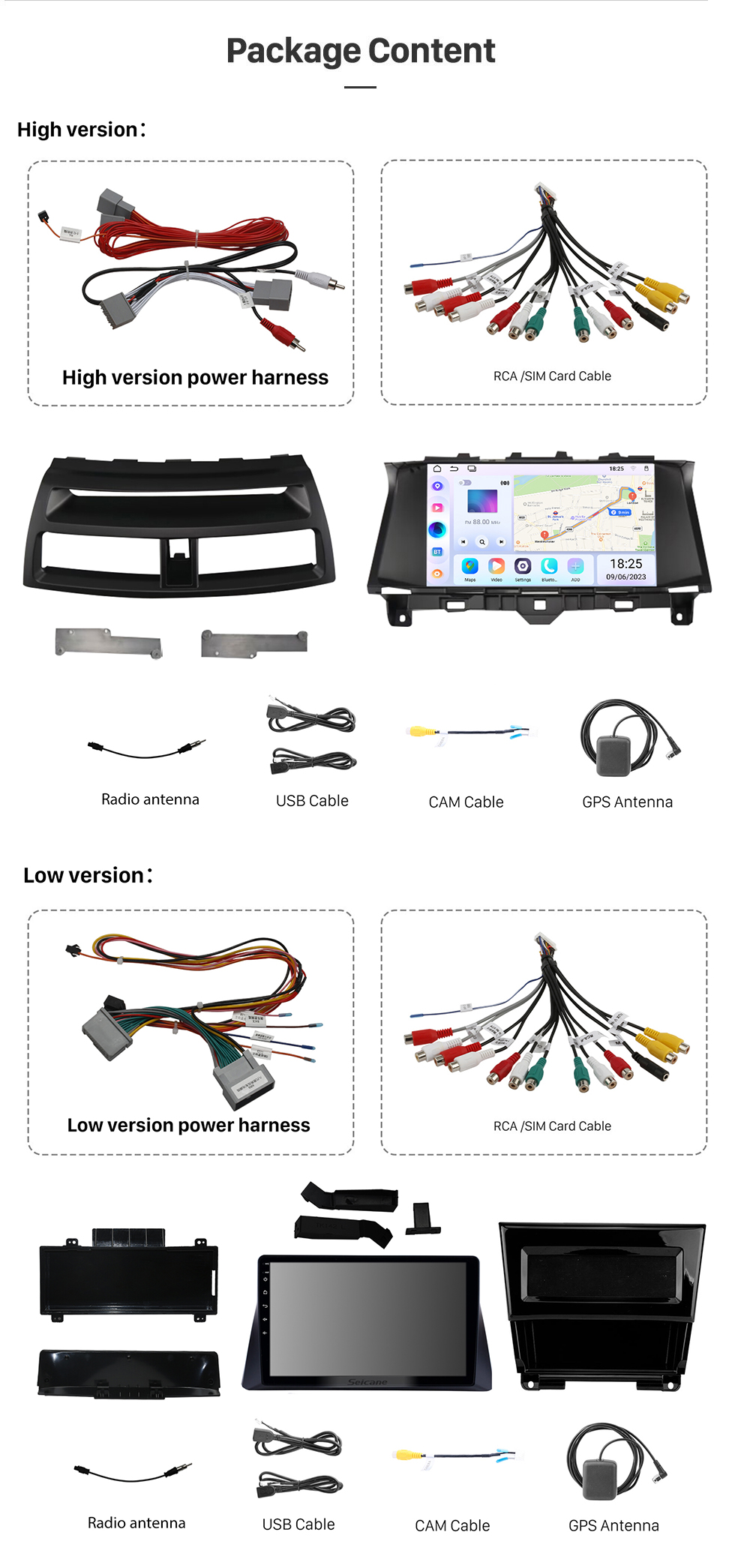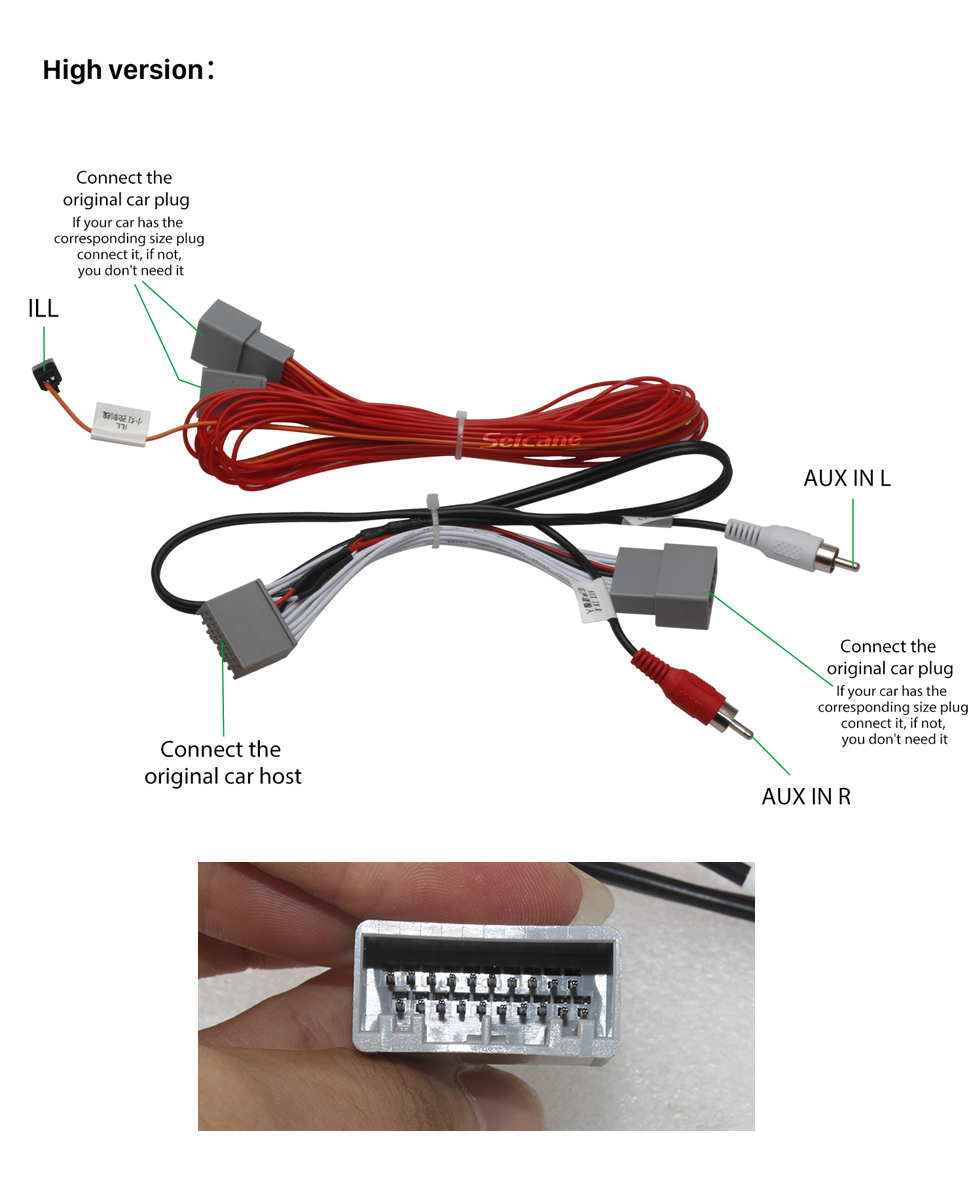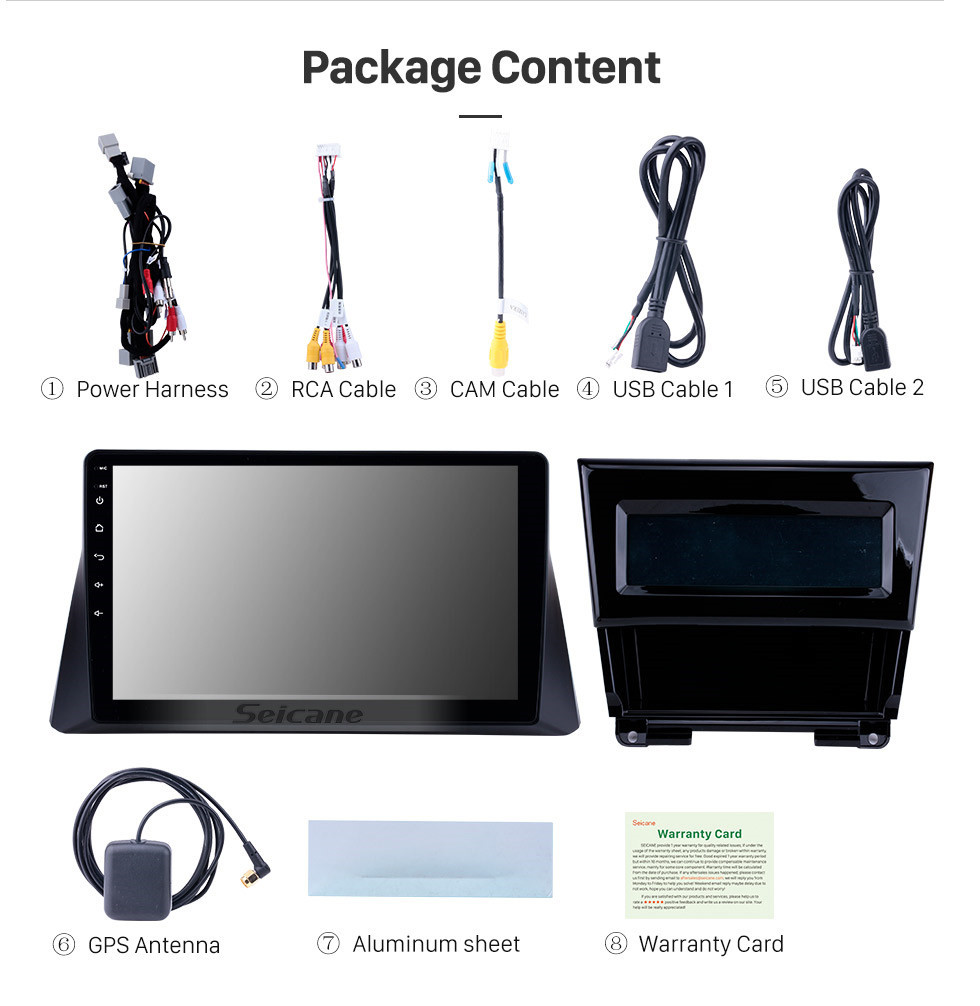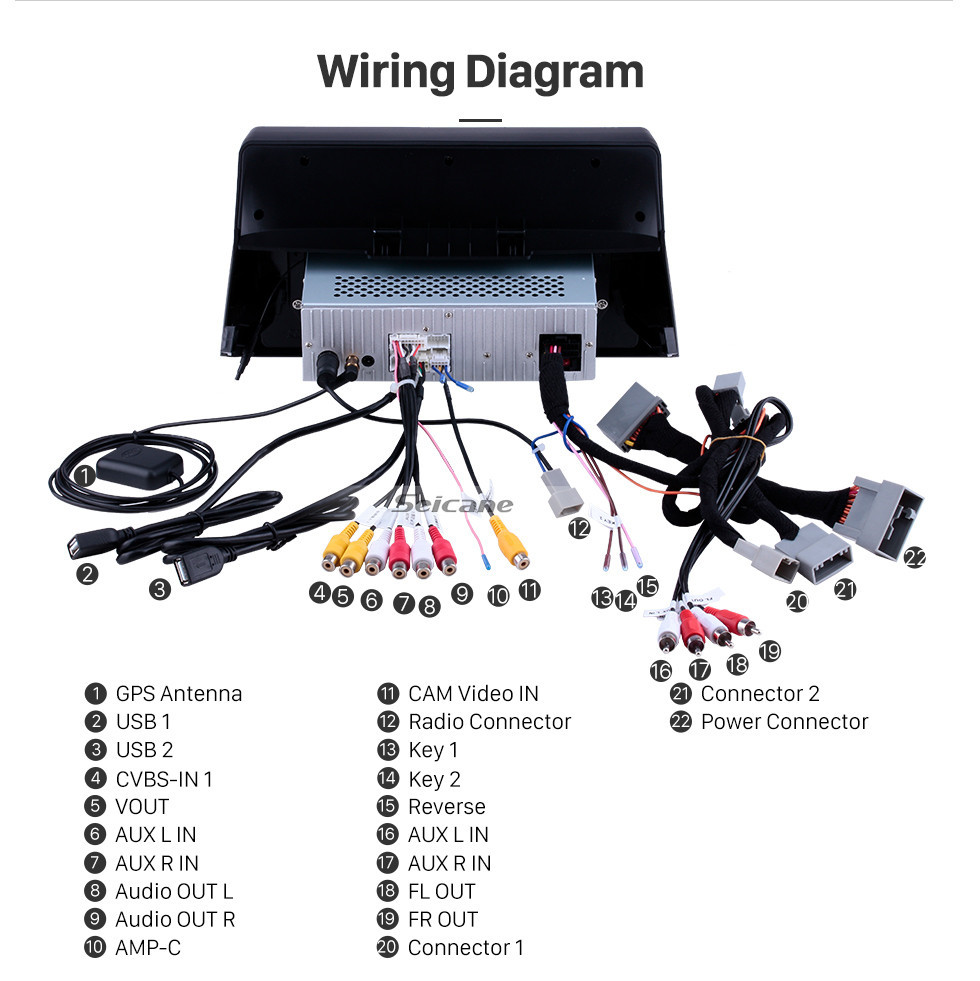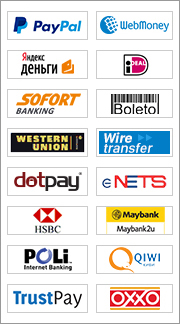 Overview

Carplay / Android Auto / DSP Sound System / FM/AM/RDS Radio / 4G&WiFi / App download / 3D Navigation / Bluetooth / File Management / HD 1080P Video / Steering Wheel Control / OBD2 / DVR / Backup camera /MP3 / AUX / USB / SD etc.


Configuration

OS: Intelligent pure Android 13.0 operation system.
CPU: High quality Quad-core 2.0GHz Cortex-A53 with great performance
ROM: 32GB
RAM: 3GB
Screen: multi-touch screen with smooth operation, high sensitivity and abundant interaction for the better view of your road ahead.
Provides exquisite and eye-friendly user interface, greatly improving visual experience.


Features

High Speed WiFi Internet: The system supports surfing internet via WiFi6. It comes with WiFi6 module. You can perform Google search on the road with quick search box, play online games, watch videos, download online data and check emails by connecting to any WiFi hotspot in range or 3g internet.
App download: It replaces your factory radio with android based system of great utility and extendibility. You can download any applications in the android market for access to games, Skype, MSN, YouTube, twitter, E-Book, Gmail etc. This system also supports installation or removal of apps on RAM or SD optionally.
3D Navigation: The car stereo is equipped with worldwide real-time navigation function of high accuracy. With current location, speed, mileage, landmark building display, 3D street view, destination search and turn-by-turn voice directions, it will be your perfect road companion. With dual zone function, the music from radio/AV/DVD/TV etc can be played behind the scene under GPS mode and it will switch to the GPS voice automatically.
Radio Tuner: Built-in with strong digital FM/AM radio tuner, this car A/V system features searching radio channels automatically, manually and storing them in the process. RDS is also supported.
Bluetooth: It upgrades your car with BC8 Bluetooth module for hands-free calls and music streaming. With ringtones and voice coming out from the car speakers, you can dial, answer, reject and mute calls without taking your hands off the steering wheel. Its phonebook function enables you to search for contacts directly on the big screen of the head unit. The capability to stream your favorite tunes from the Smartphone wirelessly is also desirable. An internal microphone is included for distortion-free talking.
Office Tools: You can read and edit office files such as WORD/EXCEL/POWERPOINT/PDF/TXT on it as your tablet.
File Management: With file browser, you can open files with the corresponding applications, search files and manage them.
HD 1080P video: HD 1080P video playback is supported by this car DVD player.
AUX: This function is for audio, video input and output from external devices.
Steering wheel control: Your original car's steering wheel controls will still work after installation.
USB/SD Connection: with USB and SD slots of 2T capacity, this unit allows for audio and video play, photo view, E-book Reading etc from SD or USB. MP3、WMA、AAC、RM、LFAC audio formarts,MPEG-1/2/4、H264、H263、VC1、RV、RMVB、DivX、Sorenson SparK、Spark、VP8、AVS Stream video and JPG/BMP/JEPG/GIF/PNG picture are supported.
IPod/IPhone Charging: This multimedia supports charging your iPod/iPhone via the USB cable.
OSD Languages: 37 kinds of OSD languages are supported including: Chinese Traditional, Chinese Simplified, Japanese ,Korean ,Arabic ,English (Australia),English (Canada) ,English (new Zealand),English (Singapore),English (United kingdom),English (United States) ,Afrikaans, Bahasa Indonesia ,Bahase Melayu ,Deutsch(Deutschland), Deutsch(Liechtenstein), Deutsch(schweiz), Filipino, Fancais(Belgique), Fancais(Canada), Fancais(France),Fancais(Suisse),Italiano(Italia), Italiano(Svizzera), Kiswahili, Latviesu, Magyar,Nederlands, Norsk bokmal,Polski, Portugues(Brasil), Portugues(portugal), Rumantsch, SlovenCina,Suomi, Svenska ,Pyccknn.
Built-in Amplifier: 4 channel output 4*45W Amplifier is embedded into this car audio system.


Write Your Own Review
by crashburn162
January 15, 2020
Great order unit
Everything corresponds to the description.. Launched immediately .. Kaamer works video image of average quality. Gps finds satellites perfectly. .. The remote microphone takes cleanly, the interlocutor is heard loudly. .. The connection to the phone is strolling .
by Edilberto
February 26, 2020
i like it much
Description corresponds. Everything works delivery in Italy16 days. Thanks seller sent quickly, fully tracked. 25 Feb 2020 09:23
by Ellington
April 11, 2021
excellent product
Packed well. everything was in great condition! after installation, everything works well. it is amazing.

Would you recommend this product to a friend? Definitely yes
10.1 Indash Unit for 08 Honda Accord Coupe
Received the unit in a reasonable amount of time and the customer service was great! This is for my son's 16th birthday, so we will not be installing for a couple months. Once we do, I will update my review and give more insight. All in all...looks to be of good quality and know he will be stoked if it all works as advertised!
Would you recommend this product to a friend? Definitely yes