After Viewing This Item People ultimately bought
Details
This controller, integrated with the features of steering wheel control and navigation remote control, is upgraded to be more advanced than ever before. It comes with soft buttons and supports wireless luminous steering wheel control.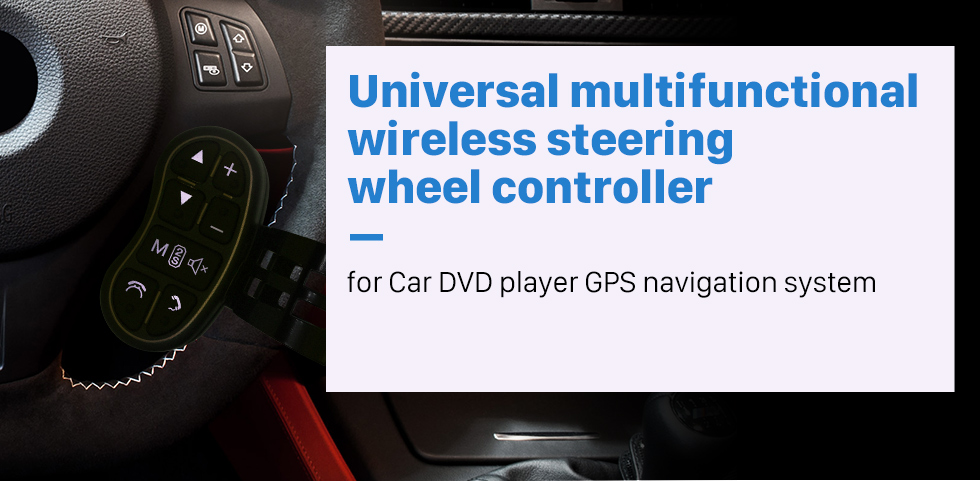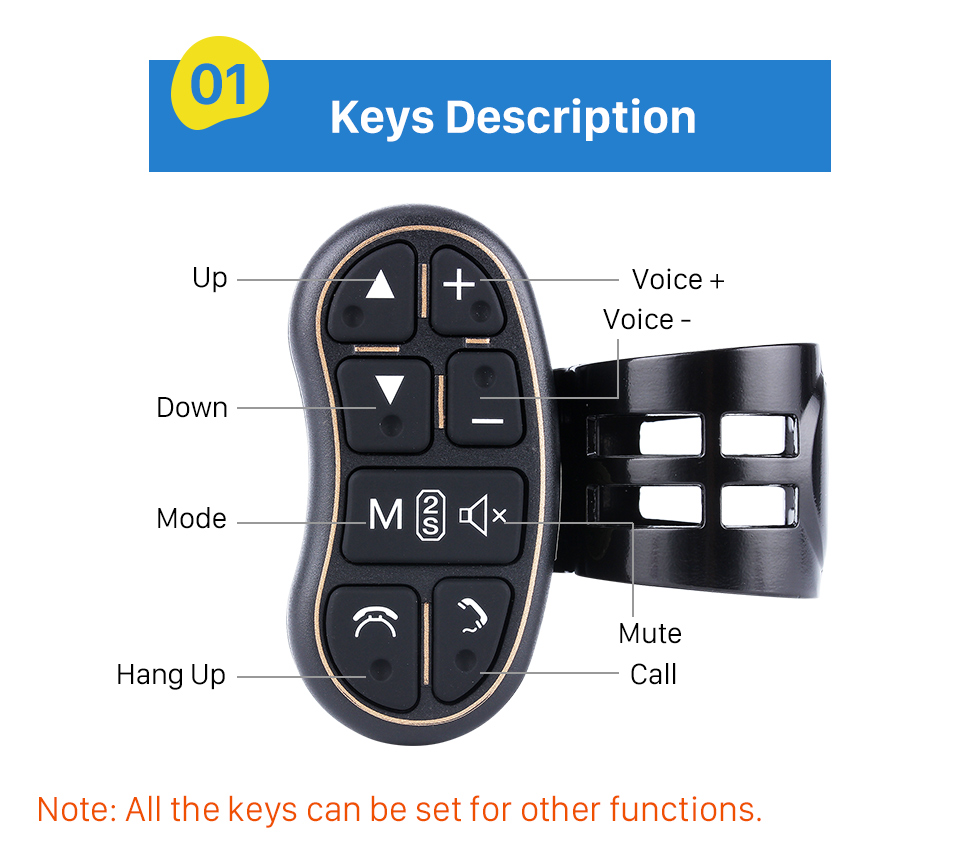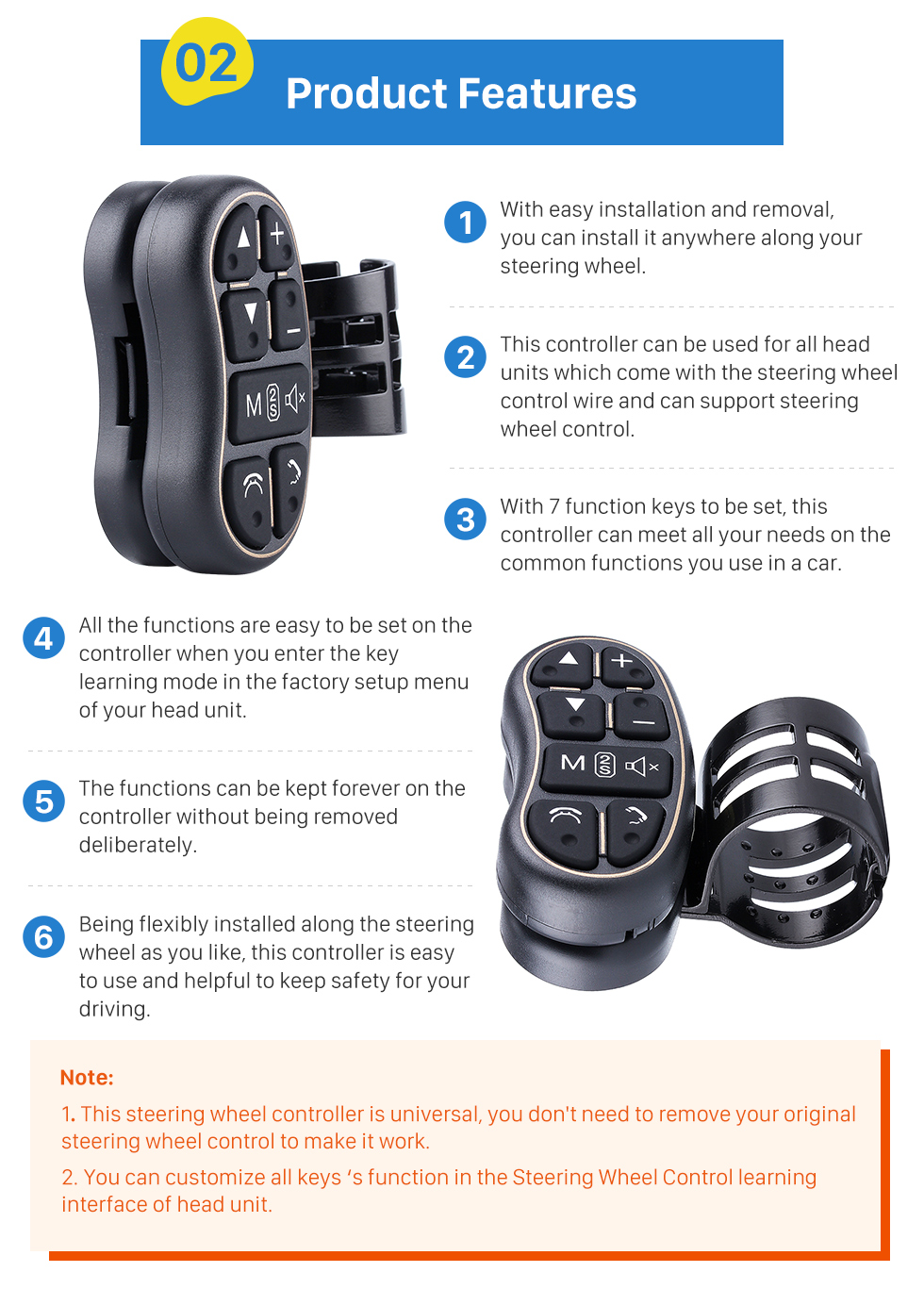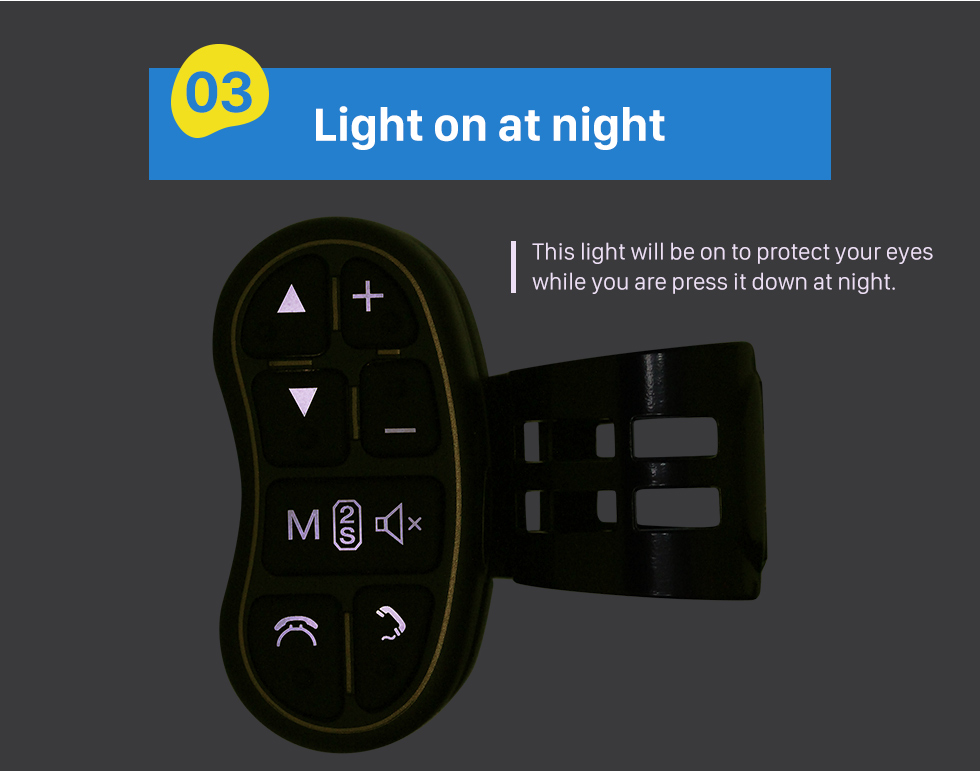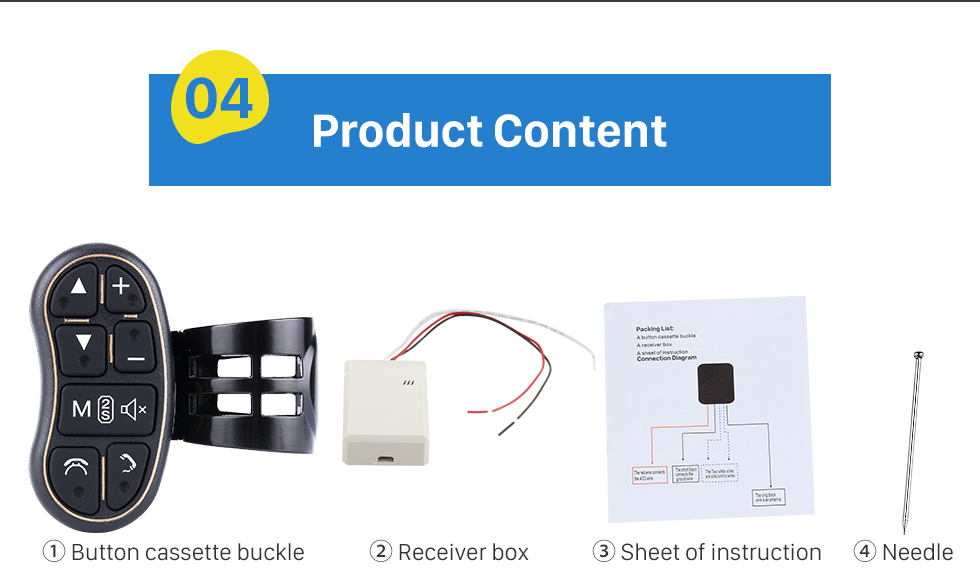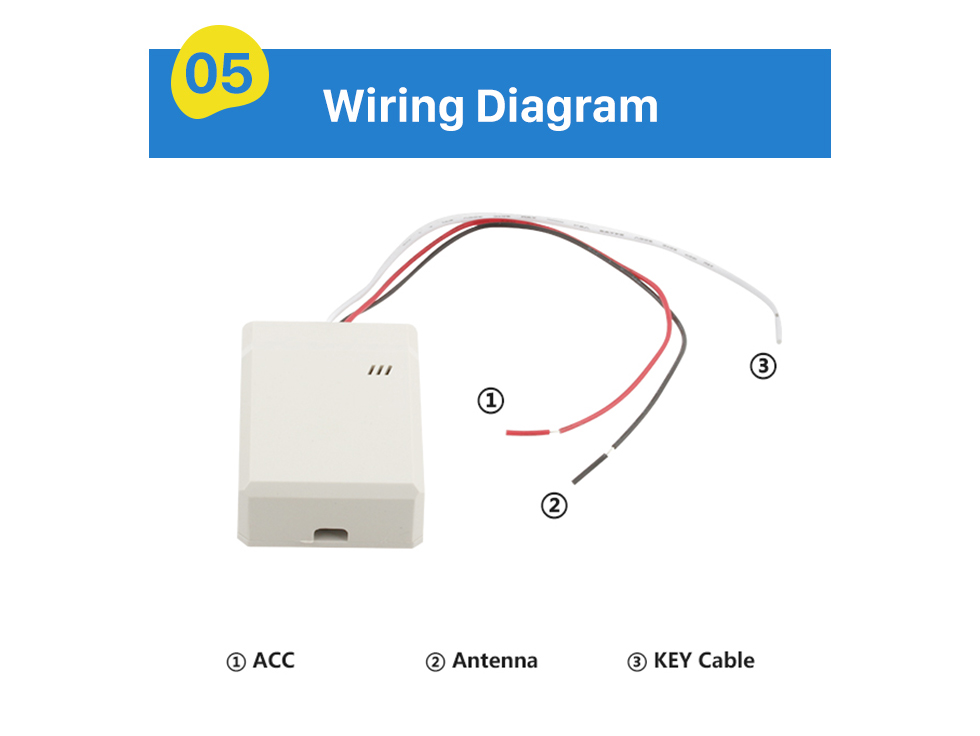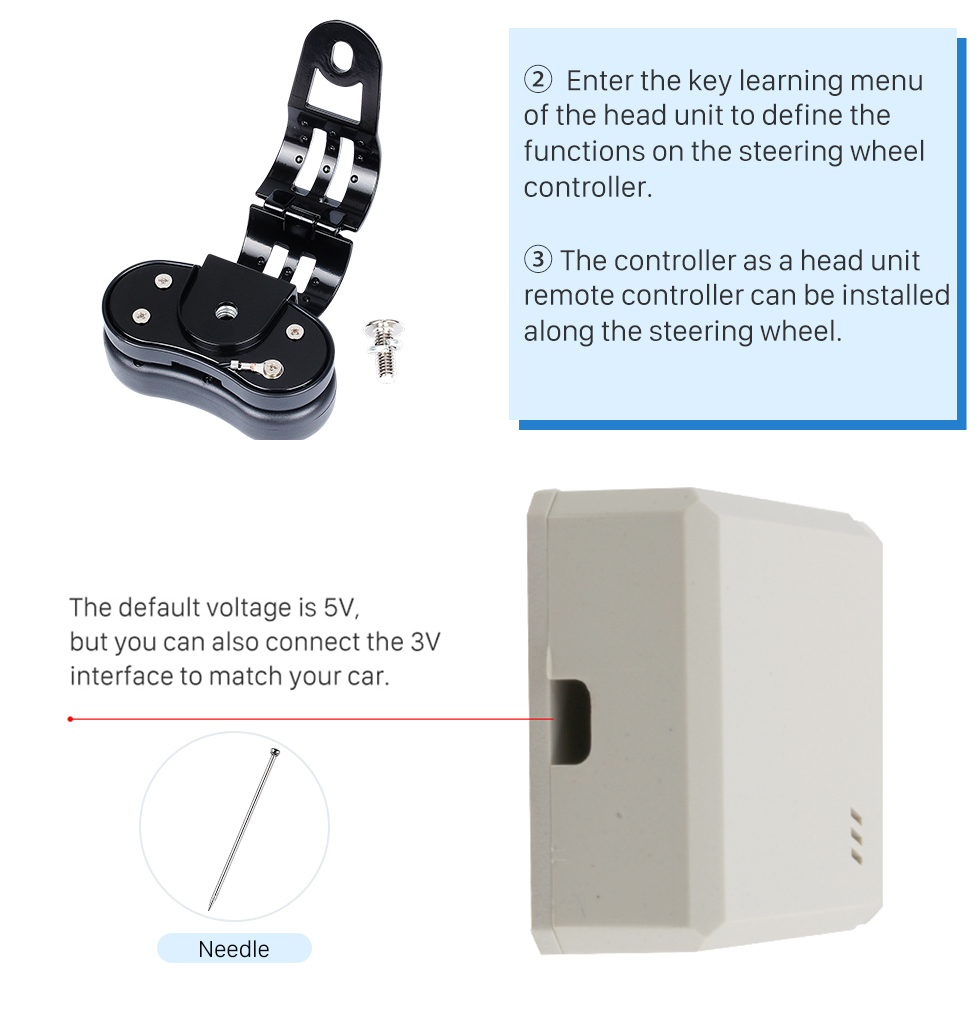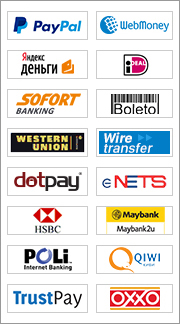 Preview

Customize your control with this multifunctional wireless steering wheel controller which is universal for all cars. It provides control of ultimate precision and accuracy to ensure your safety and bring you the greatest convenience during the driving.

Product Features


1: With easy installation and removal, you can install it anywhere along your steering wheel.
2: This controller can be used for all head units which come with the steering wheel control wire and can support steering wheel control.
3: With 7 function keys to be set, this controller can meet all your needs on the common functions you use in a car.
4: All the functions are easy to be set on the controller when you enter the key learning mode in the factory setup menu of your head unit
5:The functions can be kept forever on the controller without being removed deliberately.
6: Being flexibly installed along the steering wheel as you like, this controller is easy to use and helpful to keep safety for your driving


Highlights


1: This steering wheel controller is universal, you don't need to remove your original steering wheel control to make it work.
2: you can customize all keys' function in the Steering Wheel Control learning interface of head unit

Instructions


1: Firstly 3 wires of the receiver should be connected with the head unit(black to black, red to red, white to the steering wheel control wire, and the longest wire as antenna doesn't need to be connected.)
2: Enter the key learning menu of the head unit to define the functions on the steering wheel controller.
3: The controller as a head unit remote controller can be installed along the steering wheel.