kauften DIESES Produkt
Einzelheiten
1. Dieses Produkt wird mit Debugging-Tuch verkauft.
2.Der Speicherplatz kann auf bis zu 32 GB erweitert werden.
3.Dieses Produkt unterstützt sowohl TF-Karten als auch USB-Flash-Laufwerke.
4. Mit Nachtsichtfunktion unterstützt es lichtempfindliche Nachtsicht. Ohne Licht gibt es keinen Nachtsichteffekt.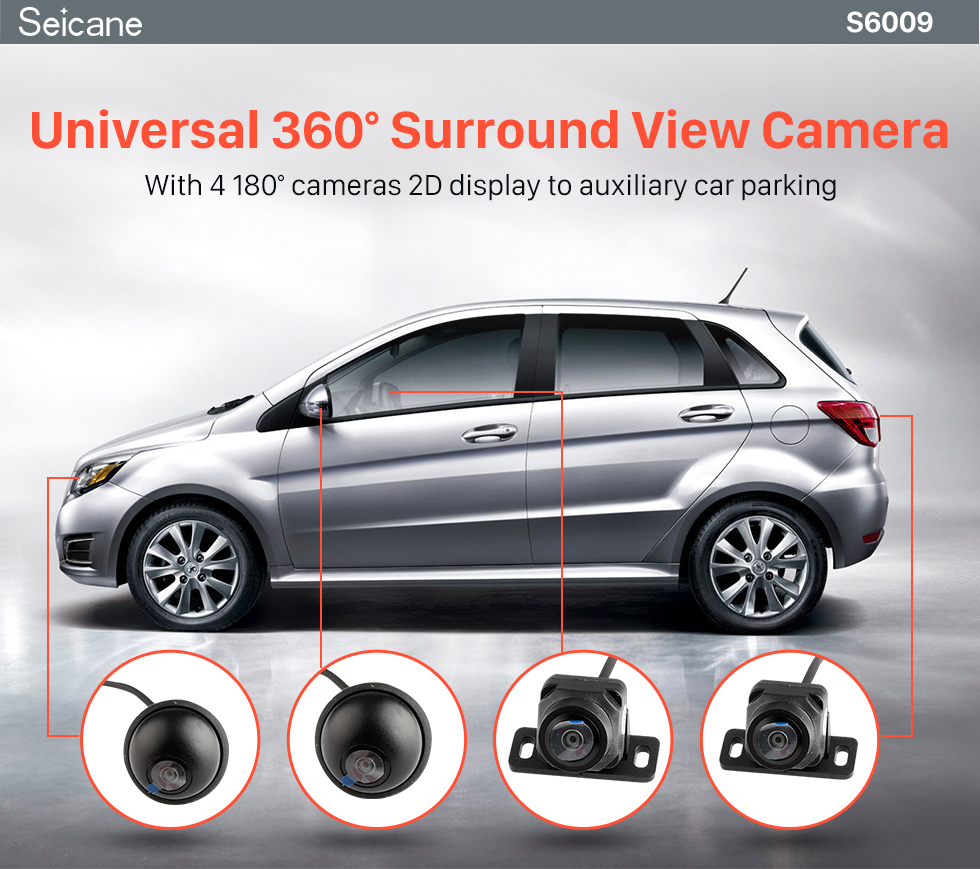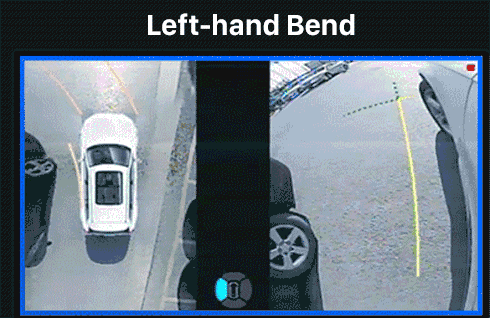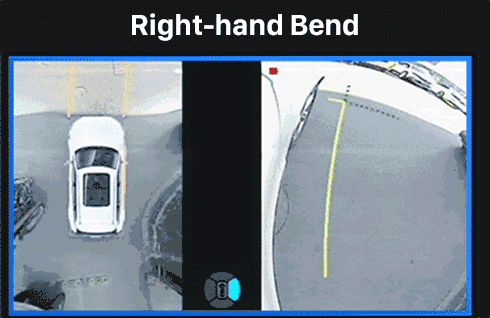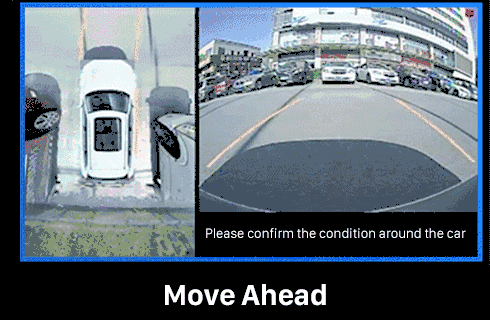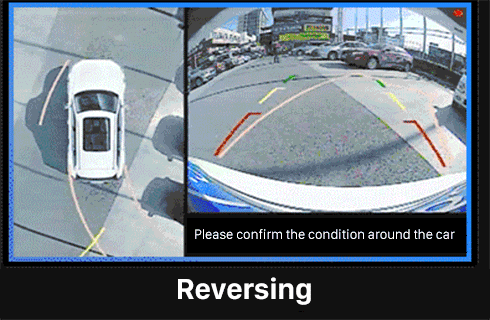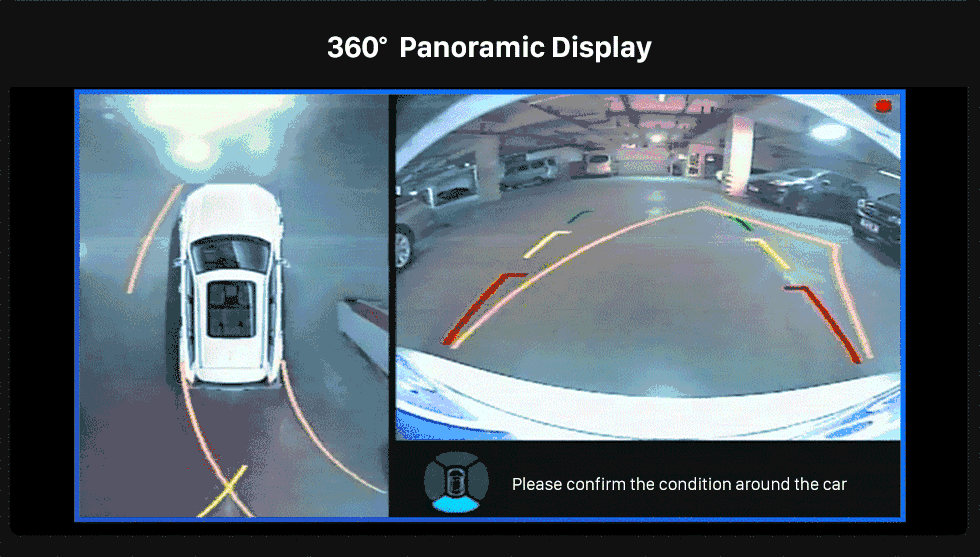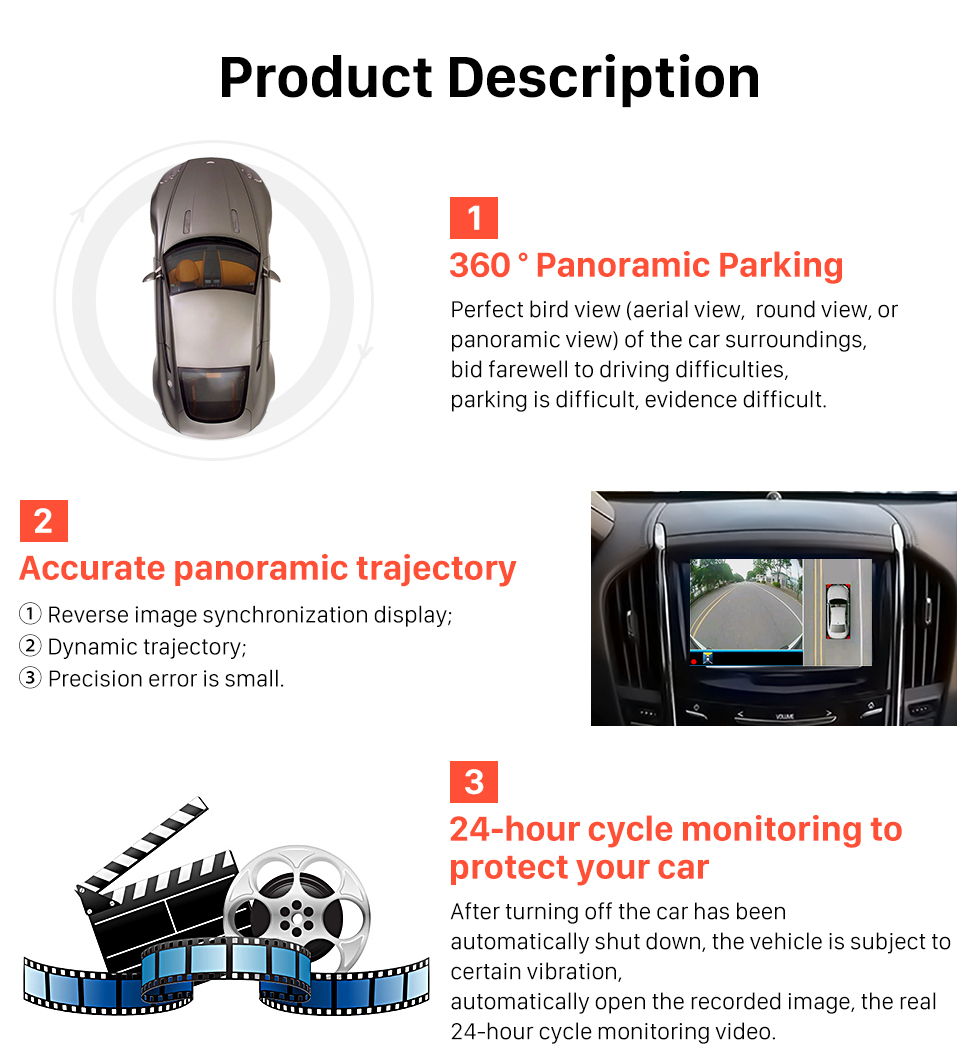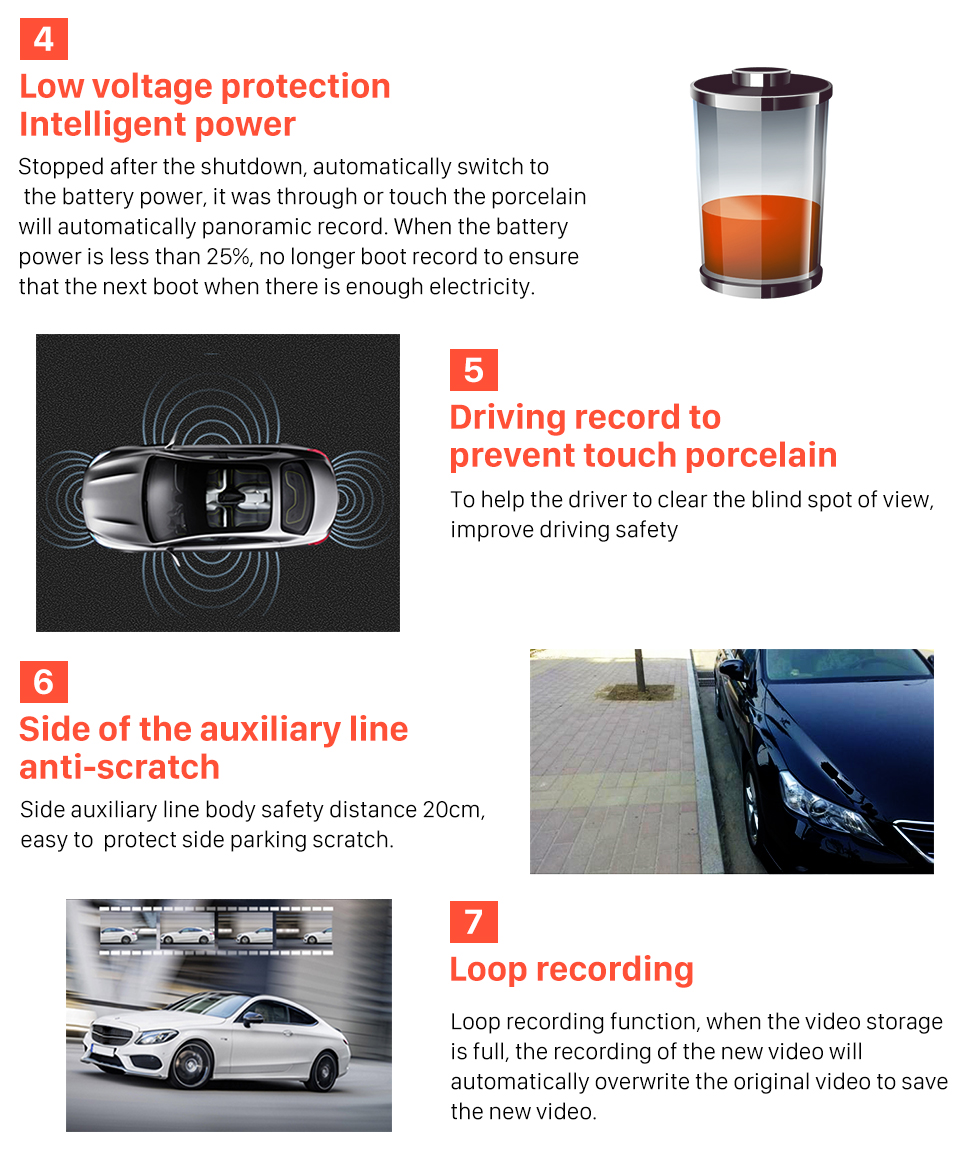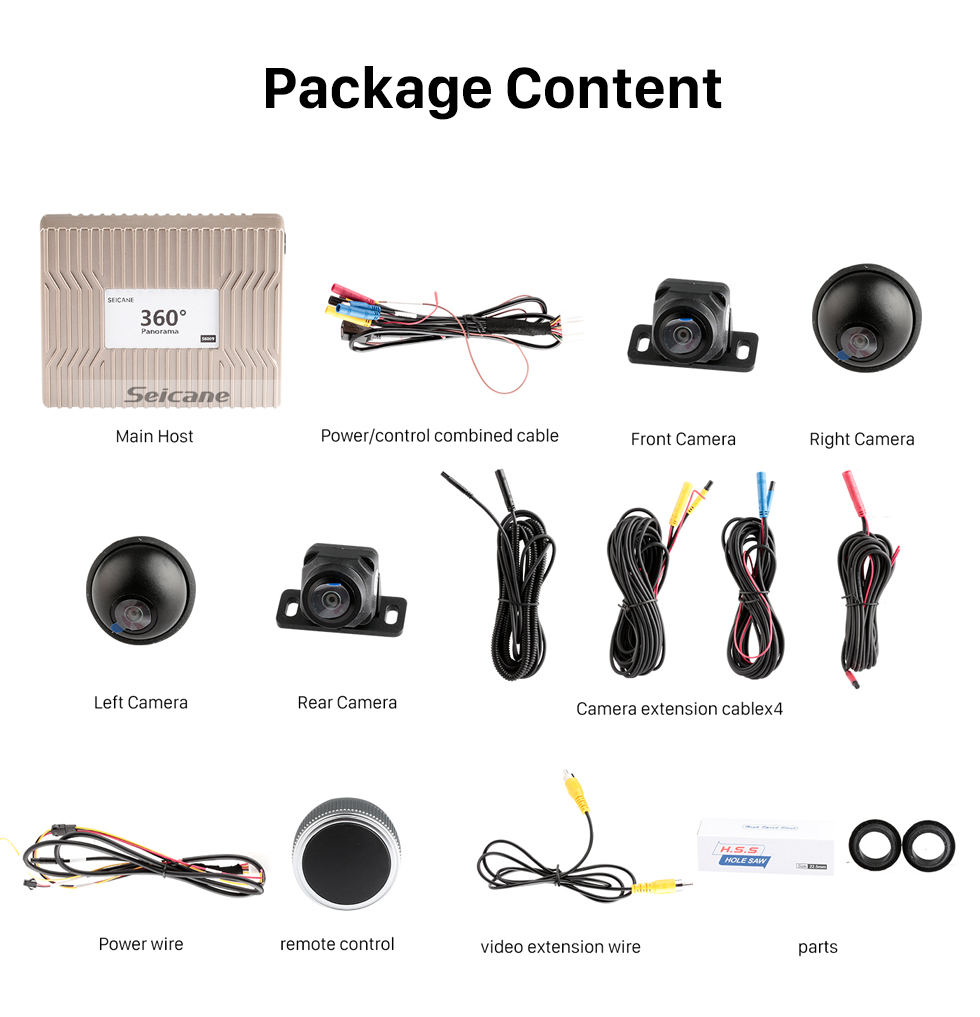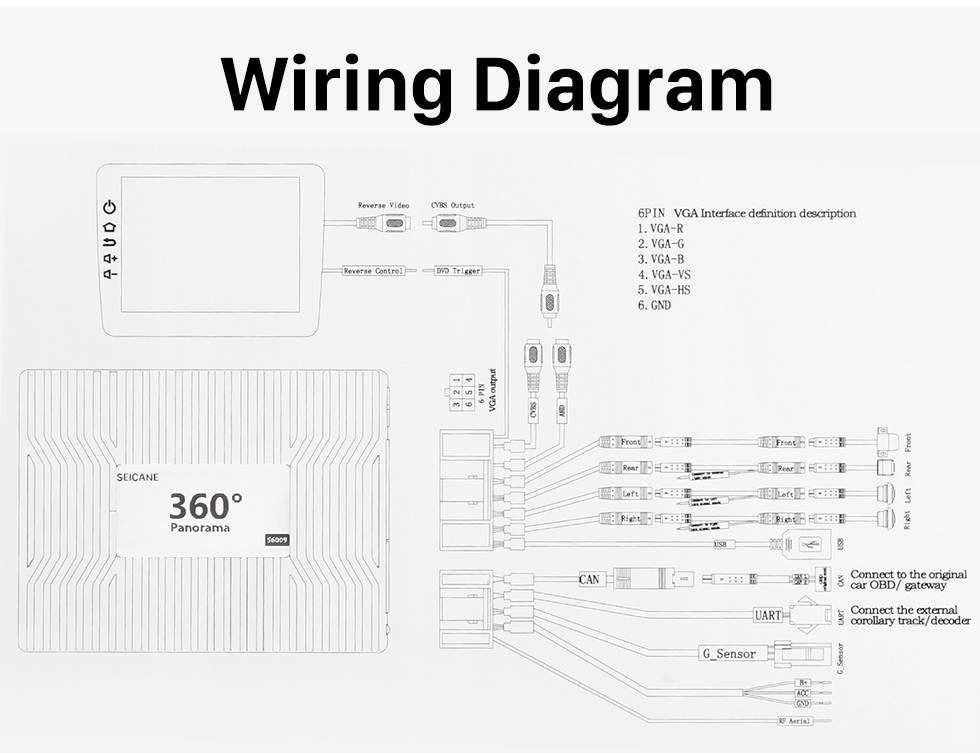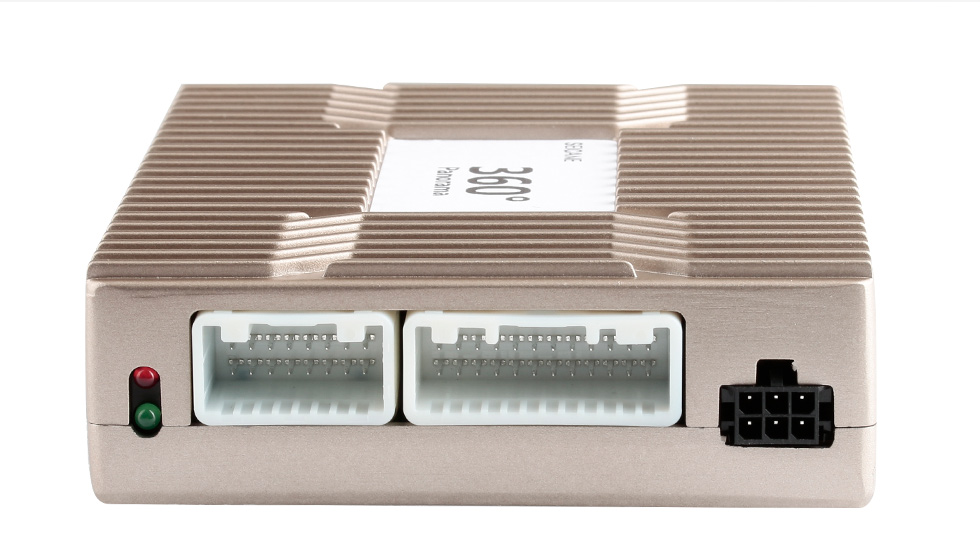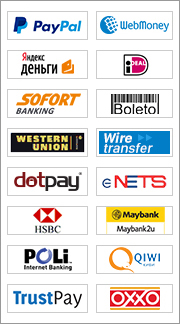 Produkteigenschaften:


1.With four 180°ultra-wide angle fish-eye cameras, this unit provides you with raw images for processing.


2.This unit supports 360°seamless birdview display without blind angle.


3.With automatic generation of birdview, you can enjoy its calibration and operation.


4. This unit supports uninterrupted driving records and four-in-one video mage for real-time monitoring.


Productparameters:


Image Sensor: PC3089N


Optical Size: 1/3 inch


Pixel Pitch: 6.35*7.4μm


Effective Pixels: 720(H)*480(V)


Horizontal Resolution: 525TVL


Video Format: NTSC


S/N Ratio: >48dB


Dynamic Range: >72dB


Auto Electronic Exposure: Electronic Rolling Shutter


Minimum Lamination: 0.1Lux


View Angle: 180 Degree


Output Voltage: 1.0VP-P/75Ω


Video Resolution: 1440*960


Supply Voltage:12V(8-30V)


Consumption Current: <400mA


Standby Current: <10mA


Wakeup time: <2 seconds


Operation Temperature: -20 – 75℃


Storage Temperature: -40 – 80℃


Water Proof: Ip67


Package Content:


1*Host


4*Cameras


1*IR receiver


1*Power/control combined cable


4*Camera extension cables


1*Shock sensor


Schreiben Sie Ihre eigene Kundenmeinung