After Viewing This Item People ultimately bought
детали
Основные особенности:
1. Это устройство позволяет получить доступ к сети 4G без модуля 4G.
2. Это устройство может поддерживать Carplay.

Примечание. Устройство не поддерживает аудио премиум-класса Boston.


Ниже приведены автомобили, с которыми он может работать для вашей справки:


| | |
| --- | --- |
| 2005-2007 Chrysler 300 Limited / Универсал | 2005-2007 Chrysler 300C (с NAV) |
| 2002-2005 Крайслер 300-М | 2002-2007 Jeep Grand Cherokee |
| 2005-2007 Jeep Grand Cherokee (с заводской NAV) | 2002-2007 Джип Либерти |
| Джип Патриот 2007 года | 2003-2006 Jeep Wrangler |
| 2006 2007 Jeep Commander (W / Factory NAV) | 2007 2008 Jeep Compass (с заводским NAV) |
| 2002-2007 Додж Караван | 2006 2007 Dodge Charger |
| 2002-2007 Додж Дакота П / У | 2002-2007 Dodge Durango |
| 2002-2004 Додж Интрепид | 2005-2007 Додж Магнум |
| 2002-2005 Dodge Neon | 2002-2006 Dodge Stratus |
| 2002-2008 Додж Вайпер | 2002-2008 Dodge RAM пикап |
| 2002 2003 Dodge RAM VAN (полноразмерный) | 2007 2008 Dodge Caliber |
| 2006 2007 Dodge Caliber (с заводской NAV) | 2002-2010 Крайслер ПТ Крузер |
| 2002-2006 Крайслер Себринг | 2007 2008 Chrysler Aspen (с NAV) |
| 2002 2003 2004 Крайслер Конкорд | 2004 2005 2006 2007 2008 Chrysler Pacifica |
| 2006 2007 Mitsubishi Raider | |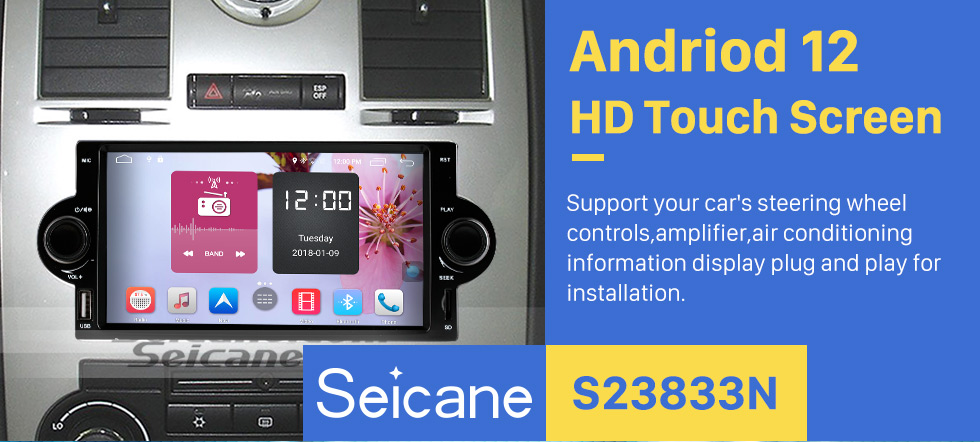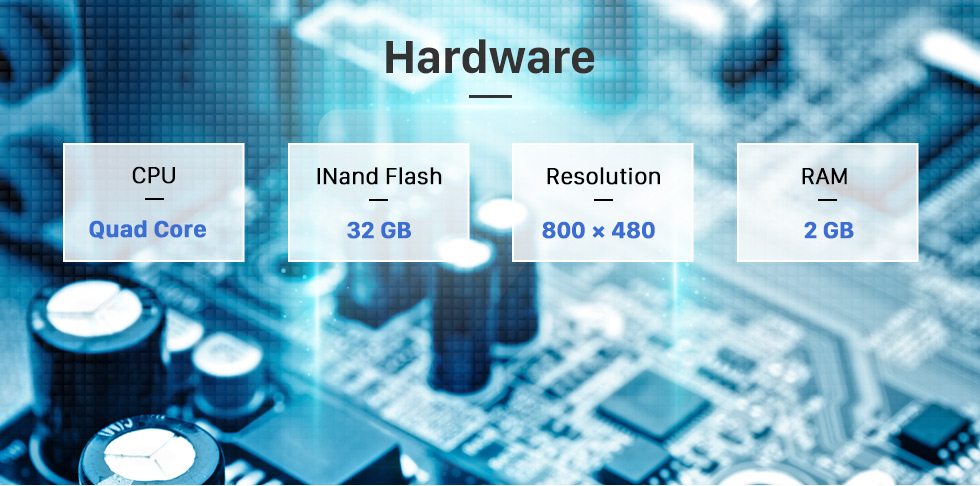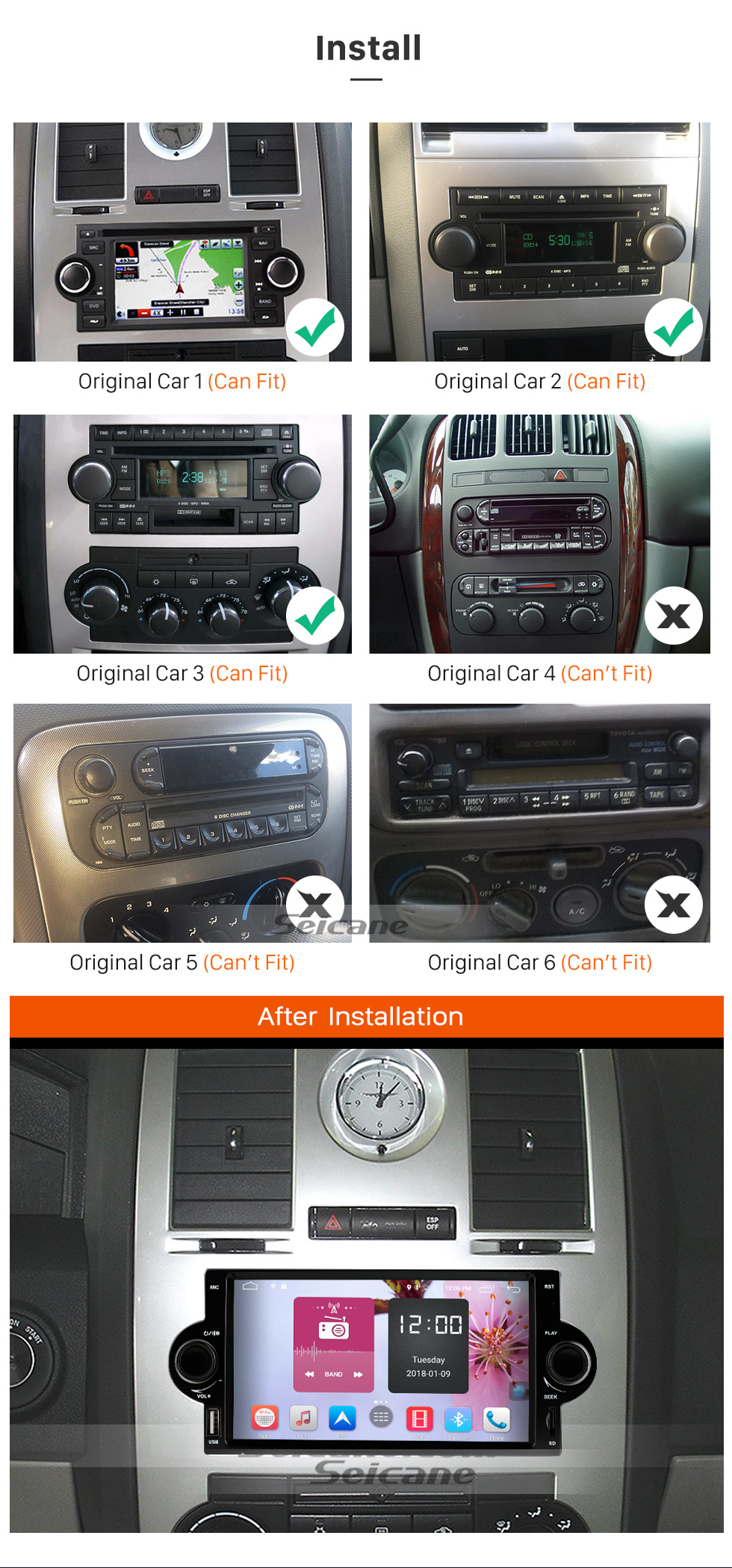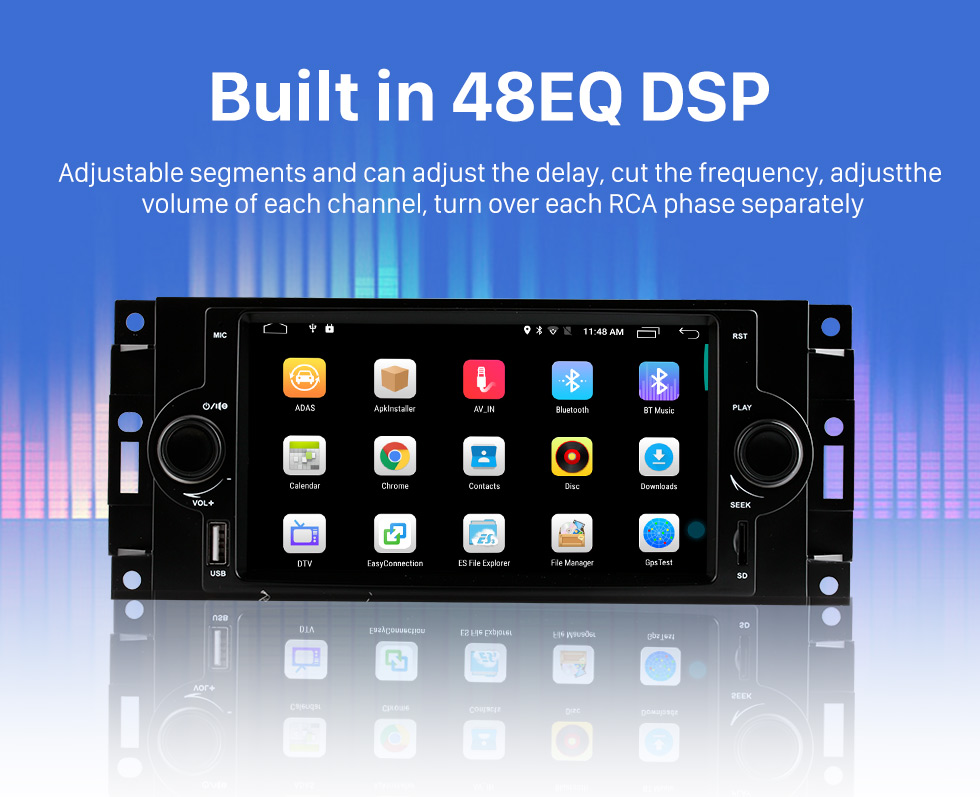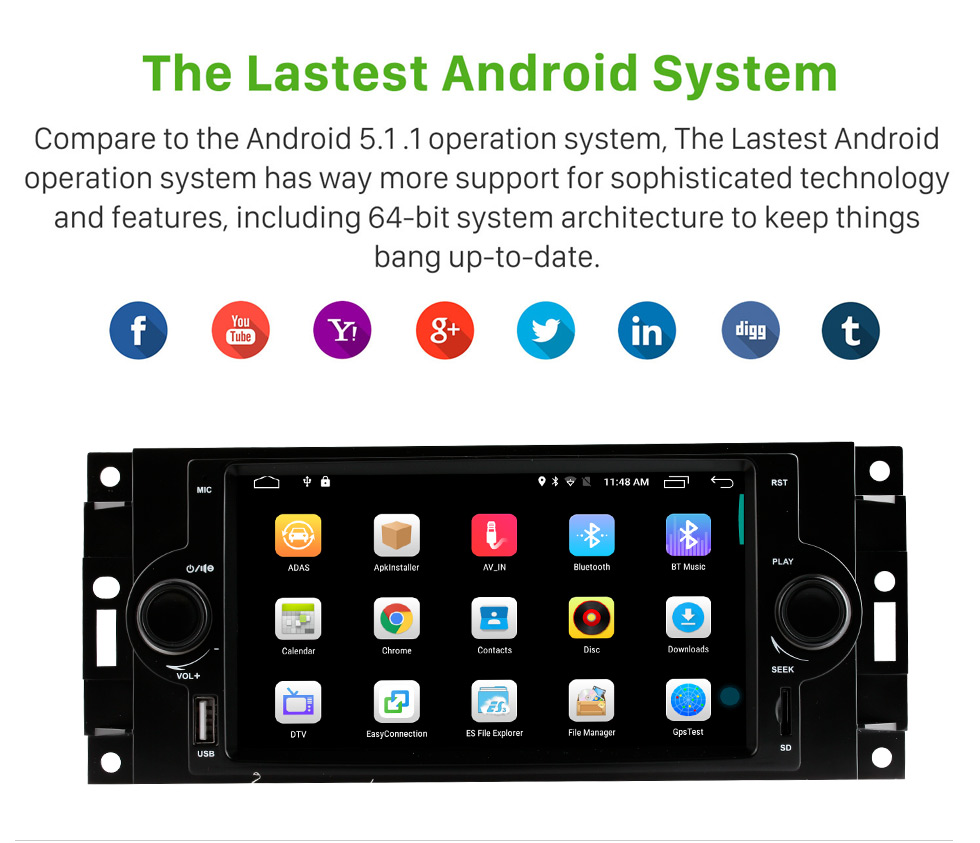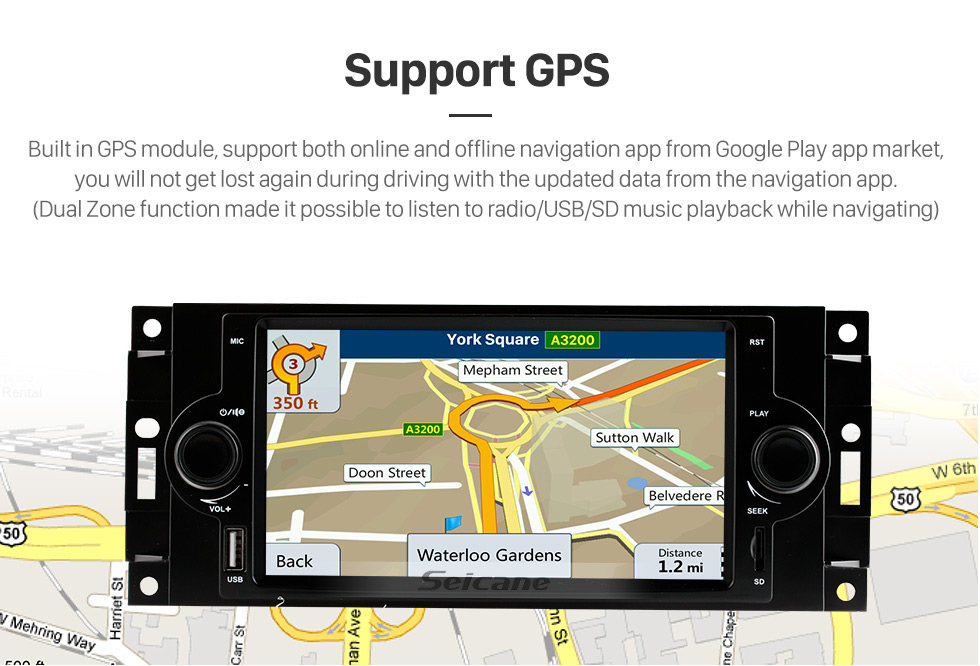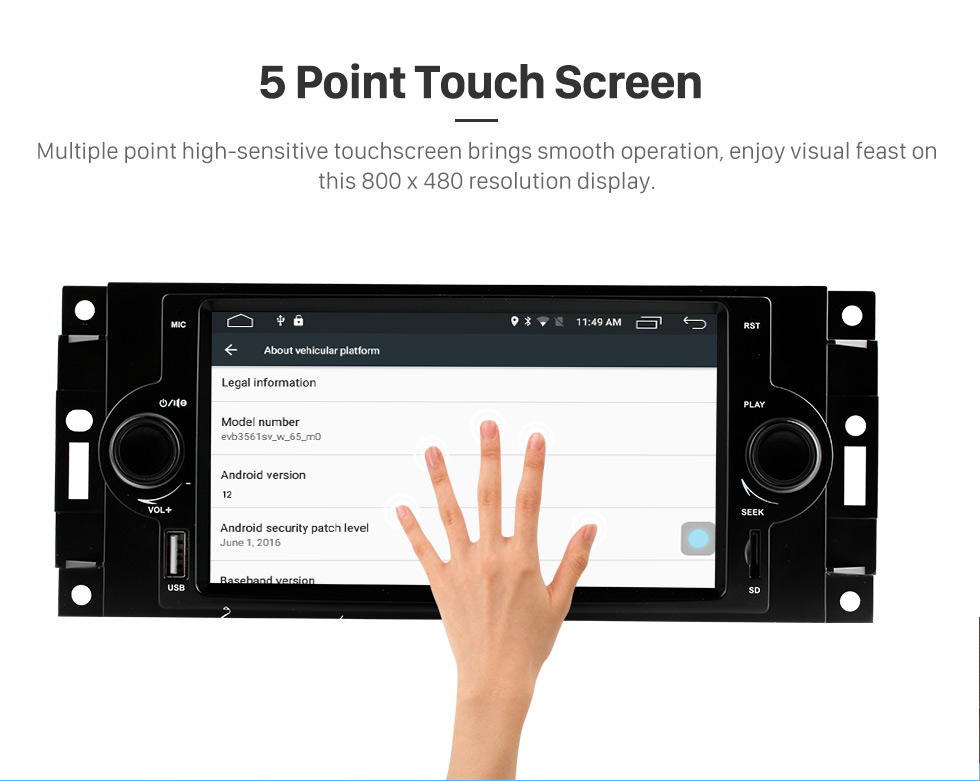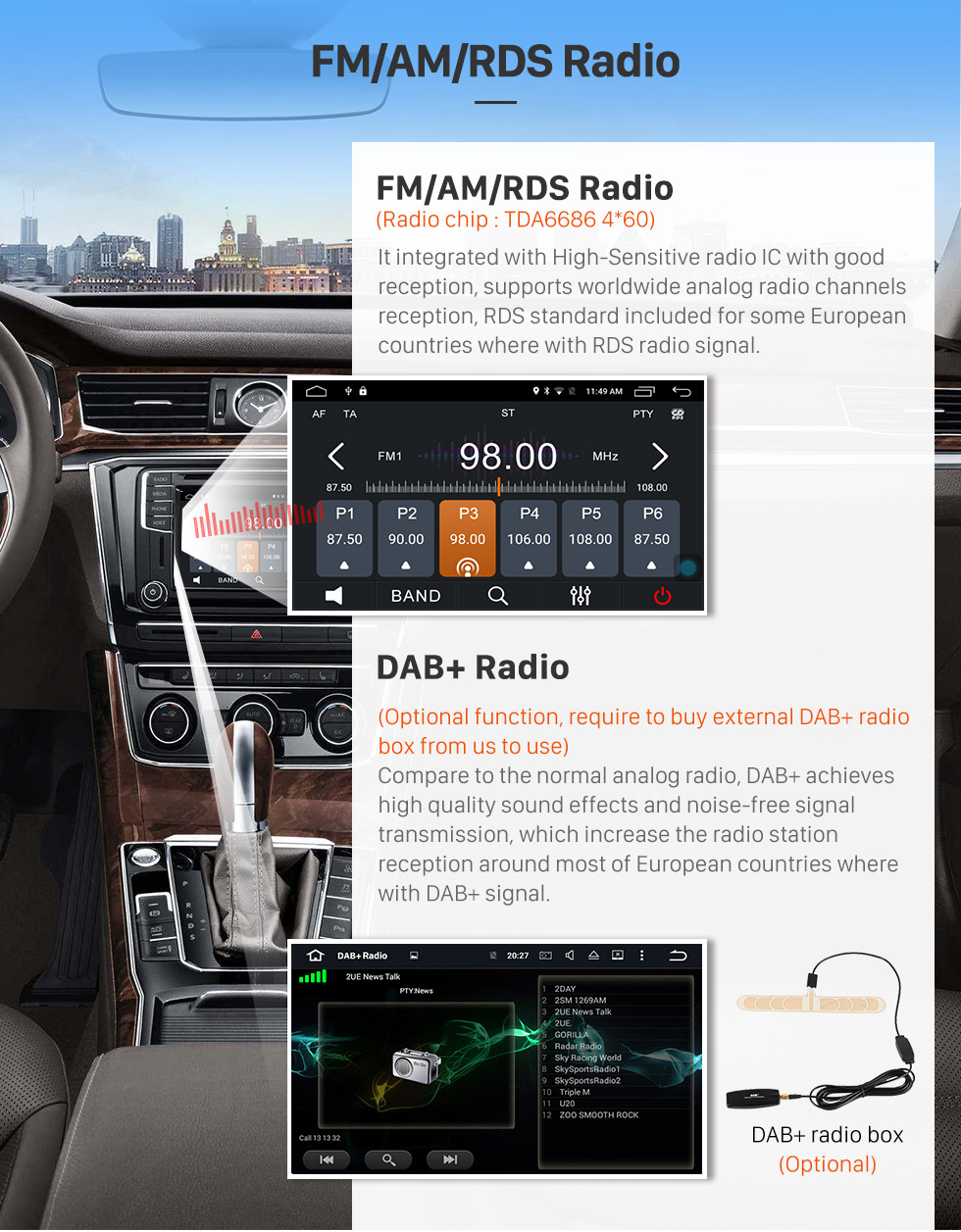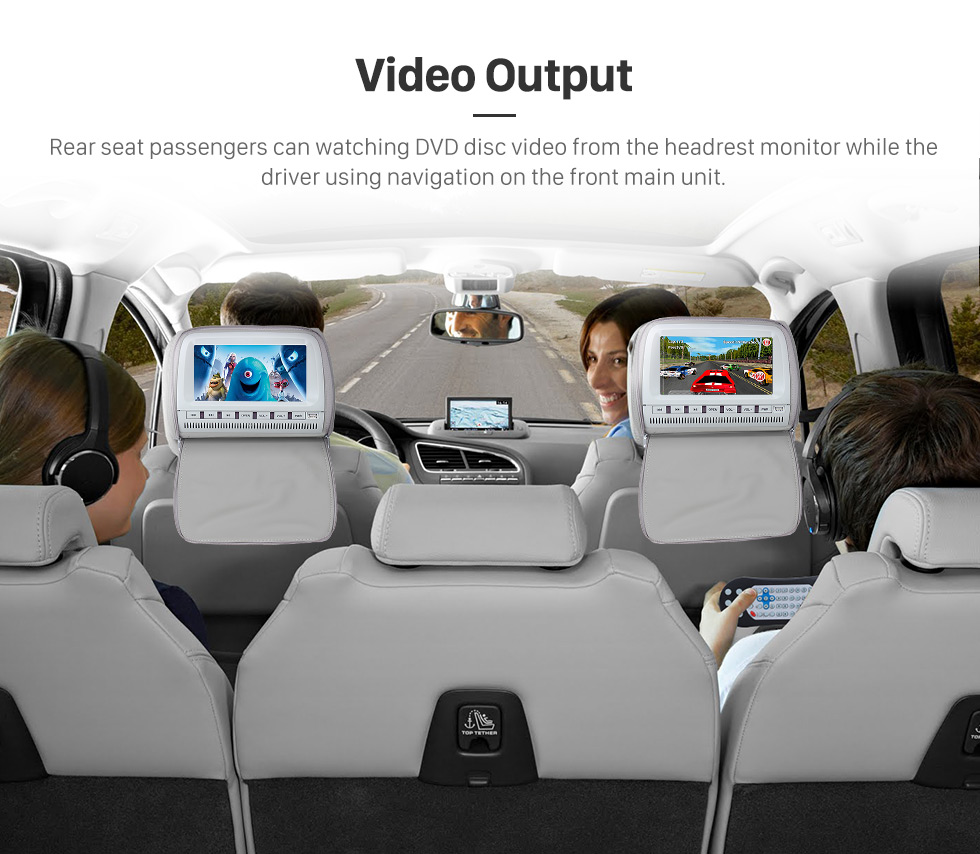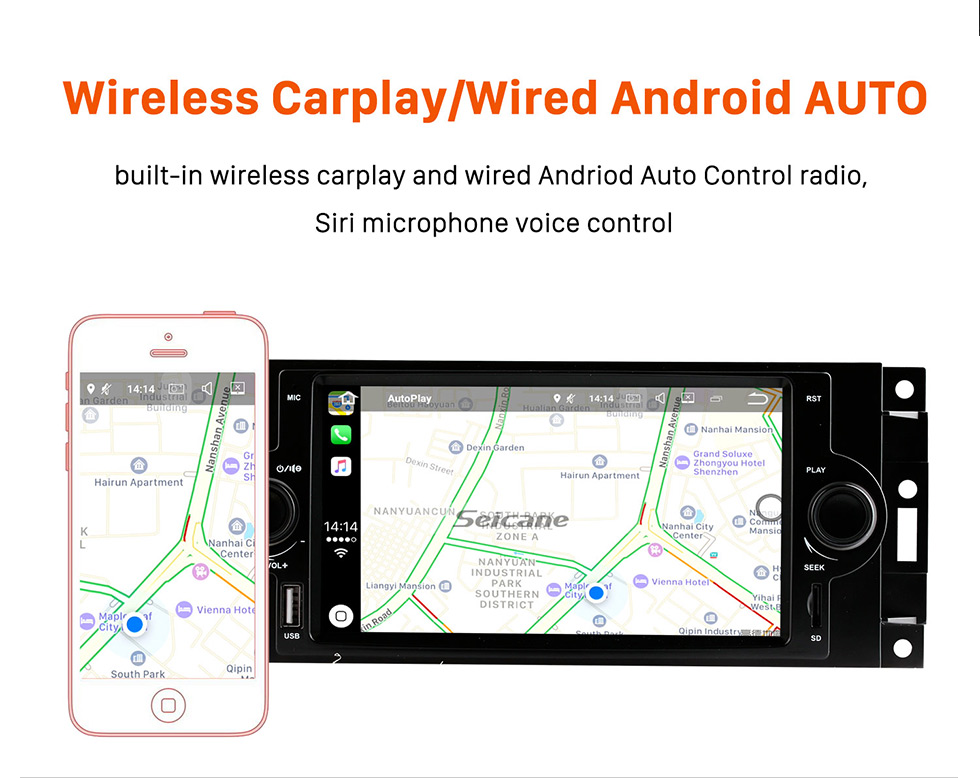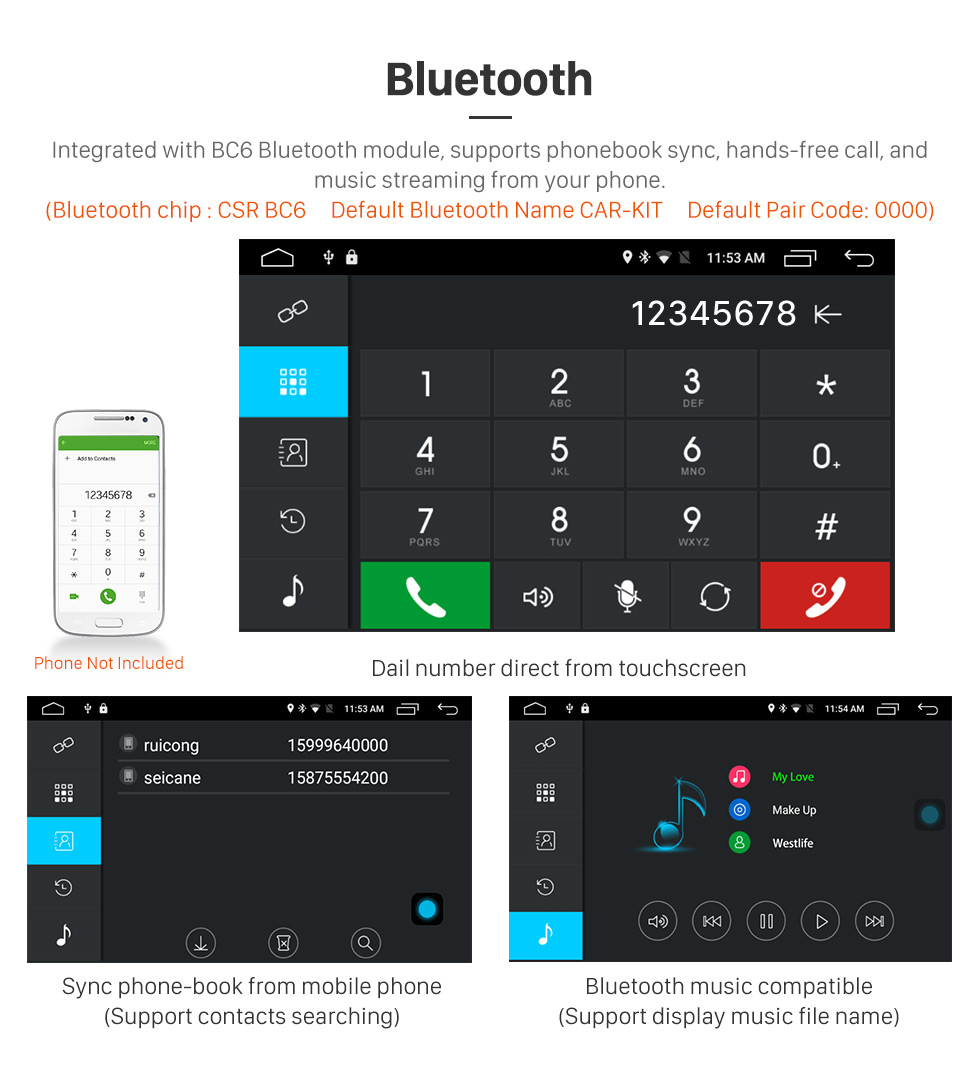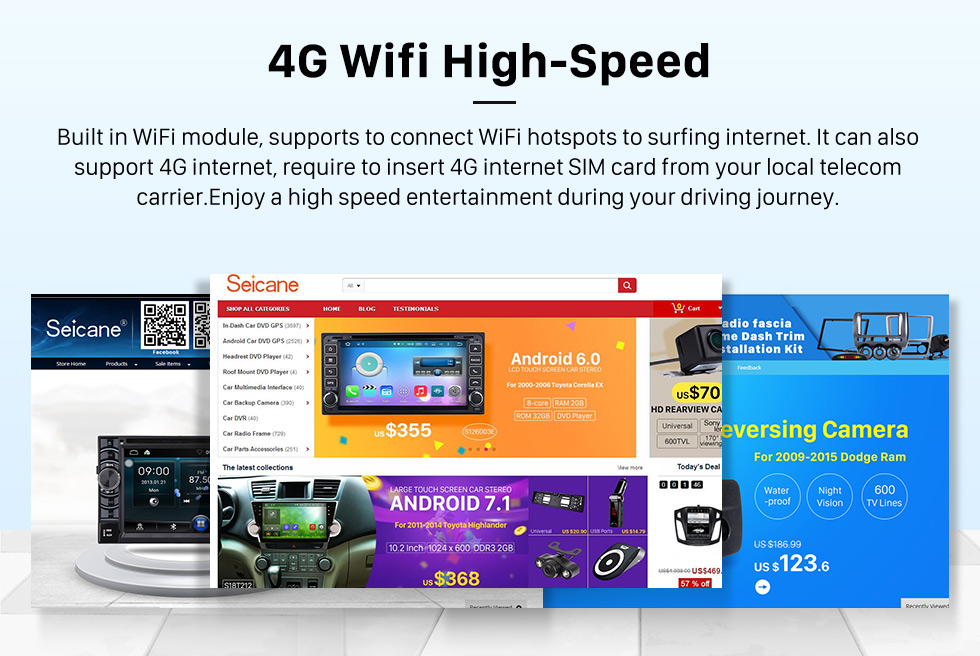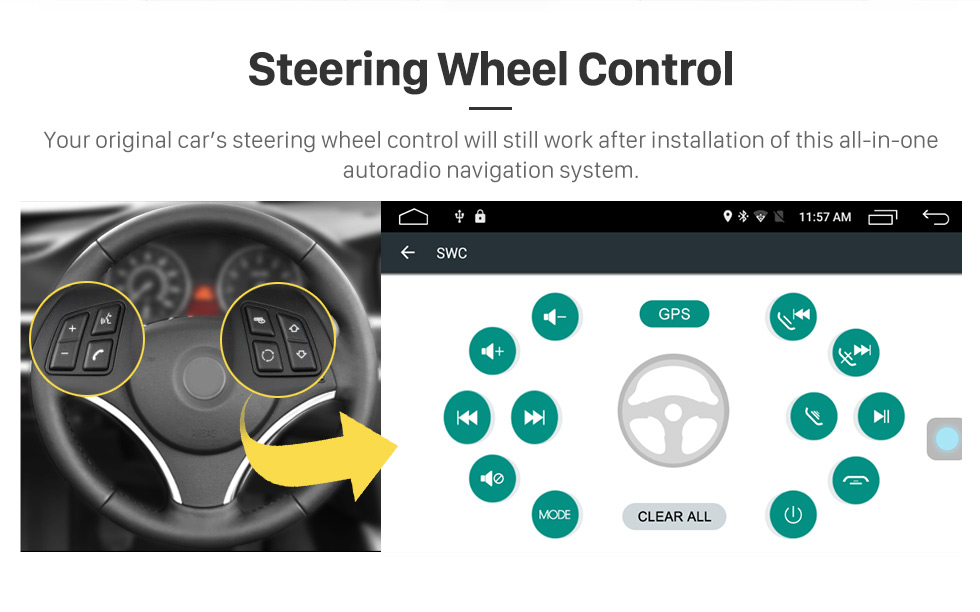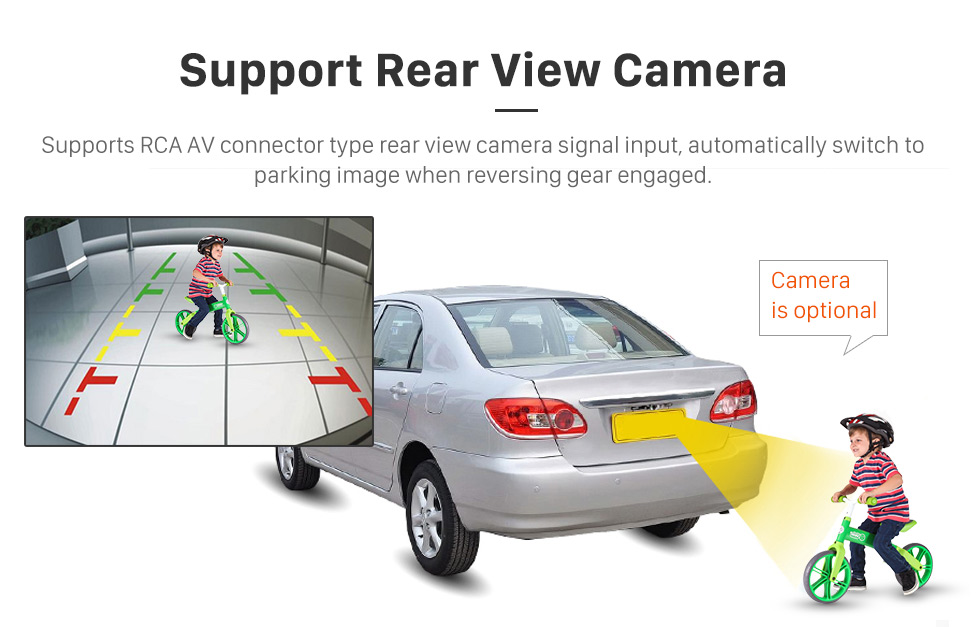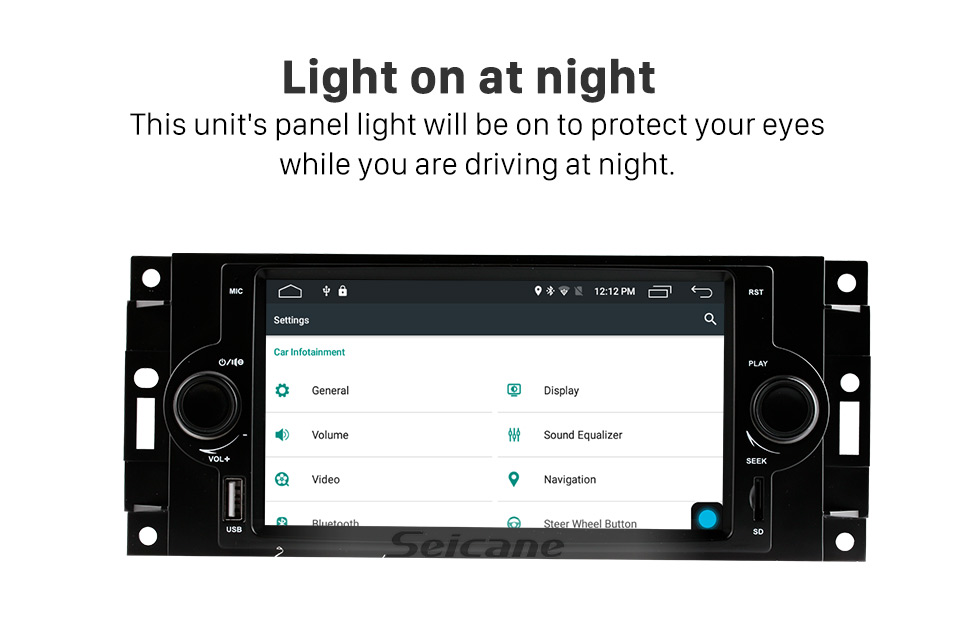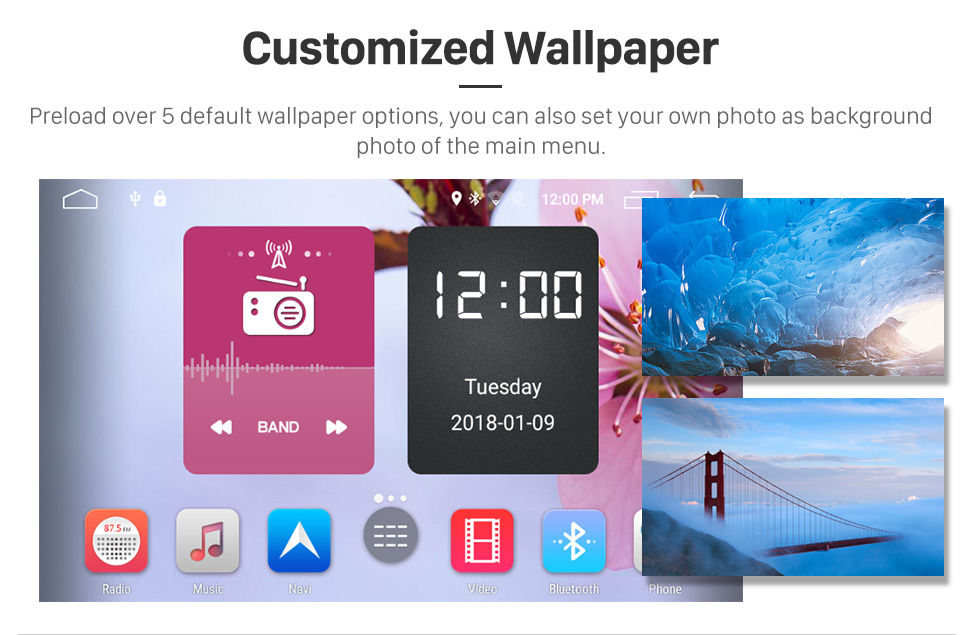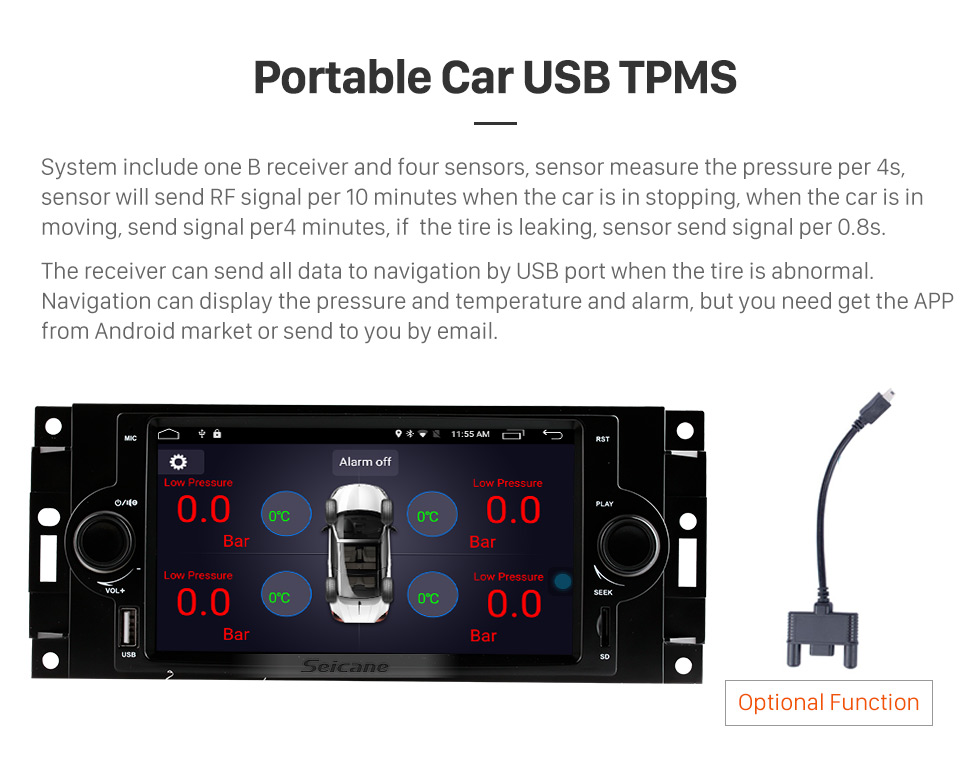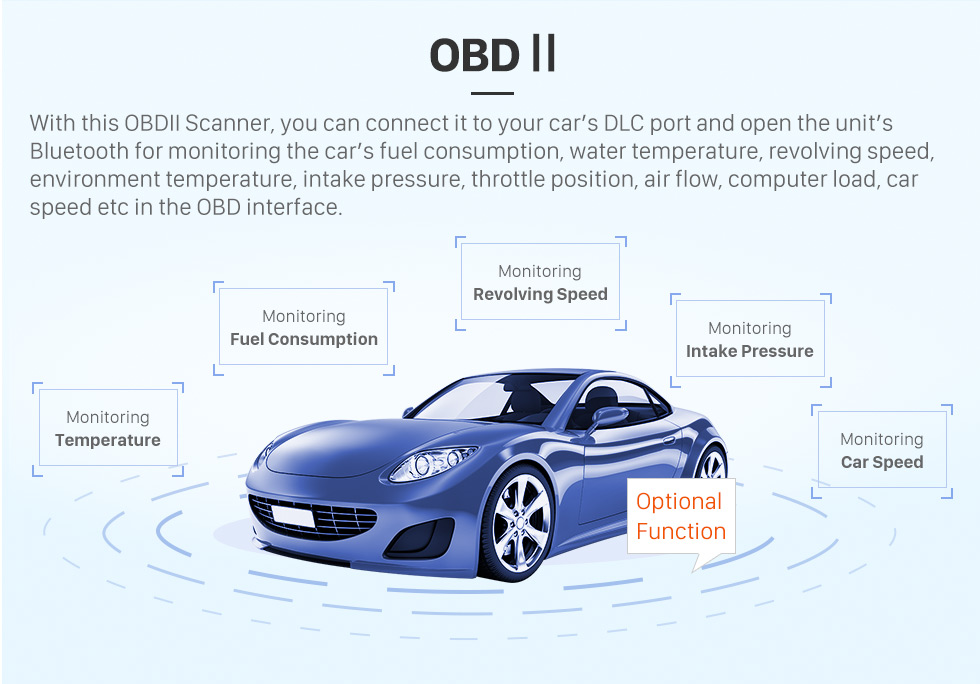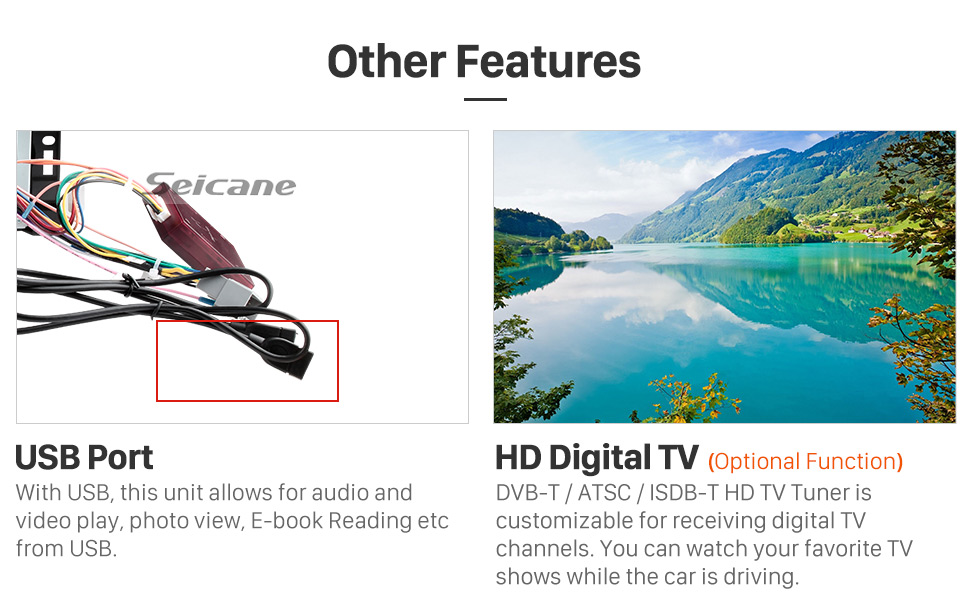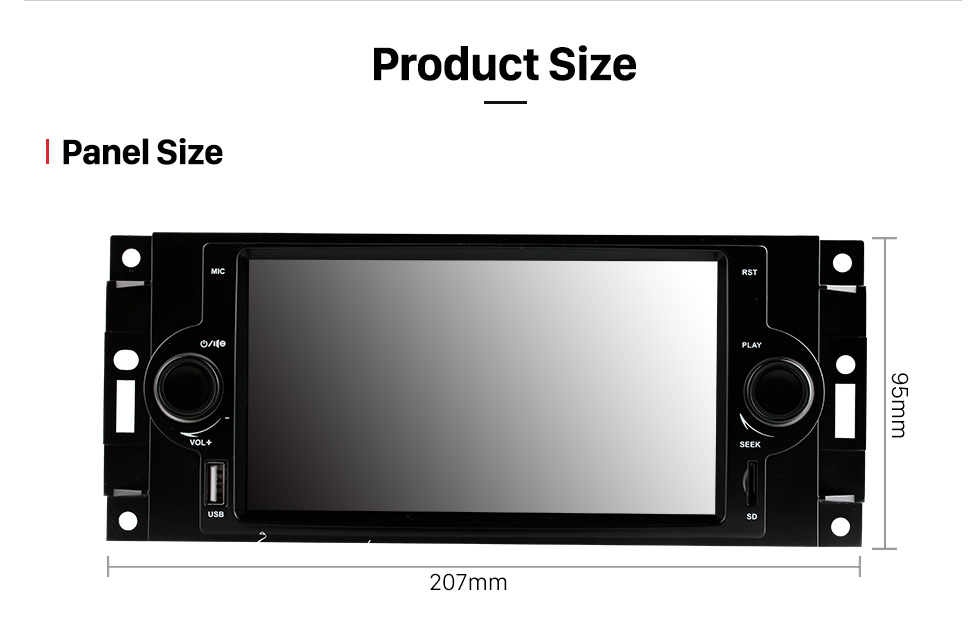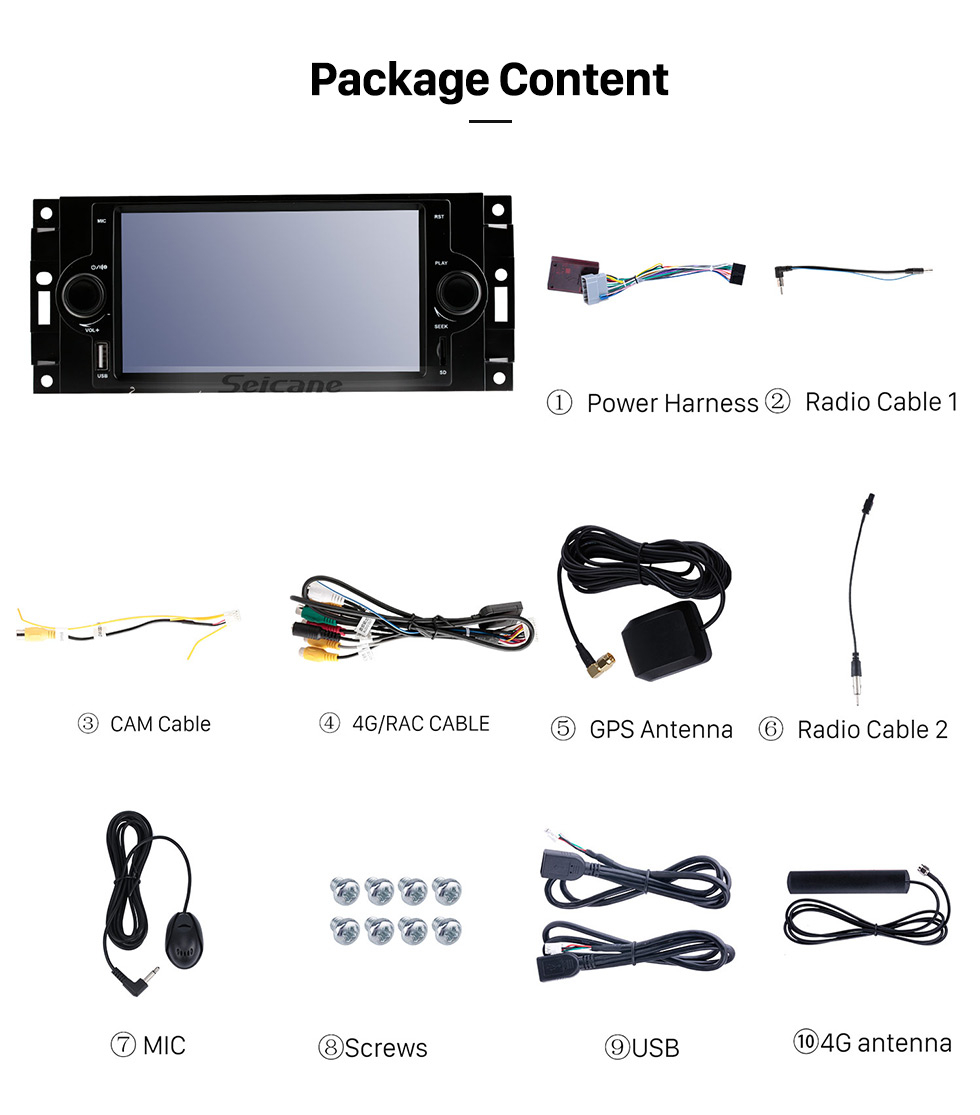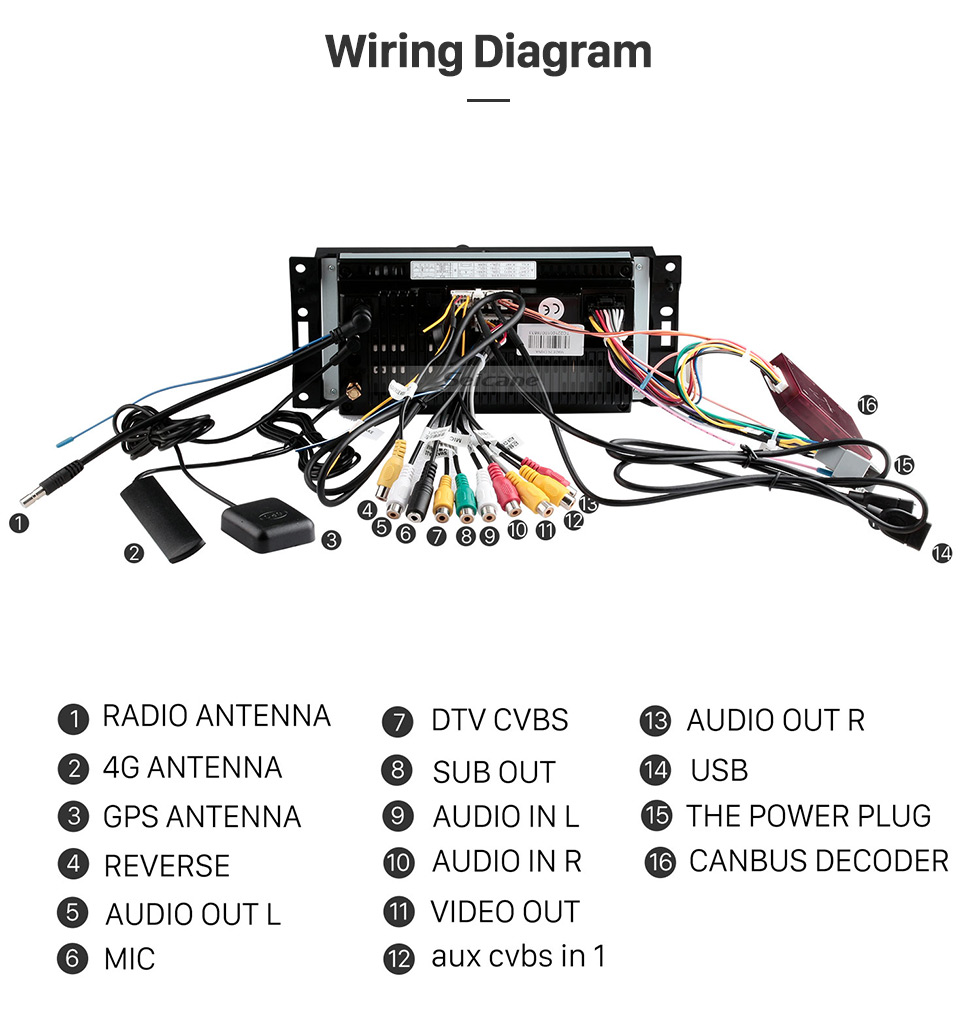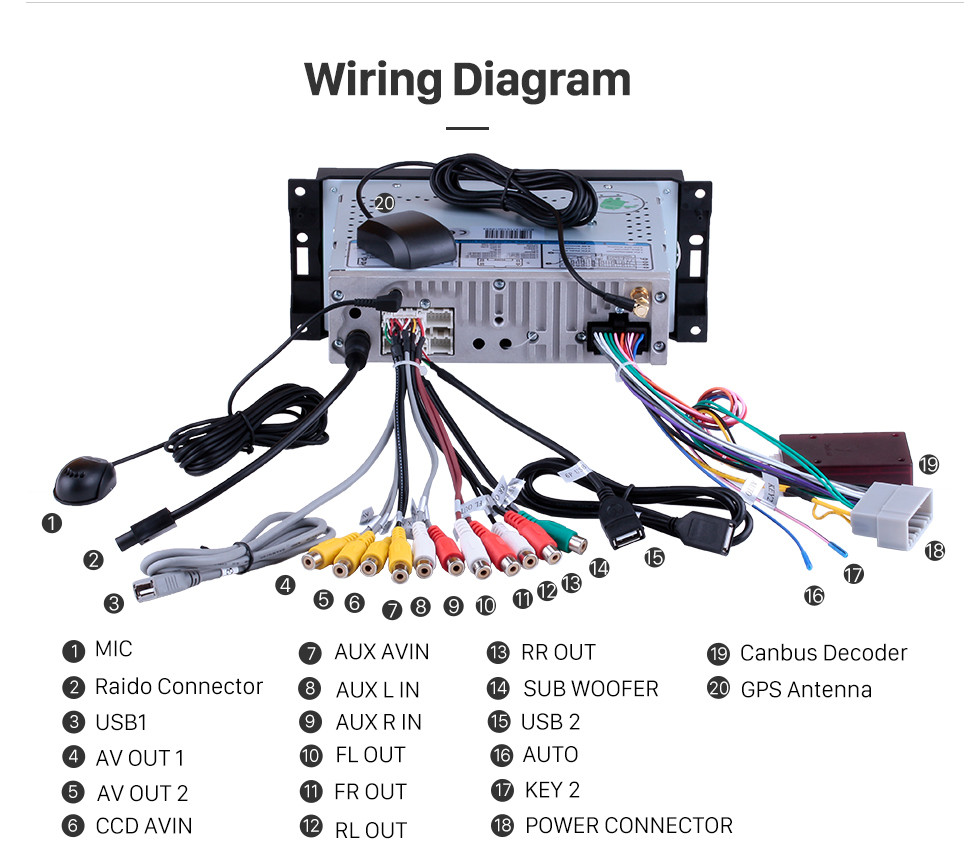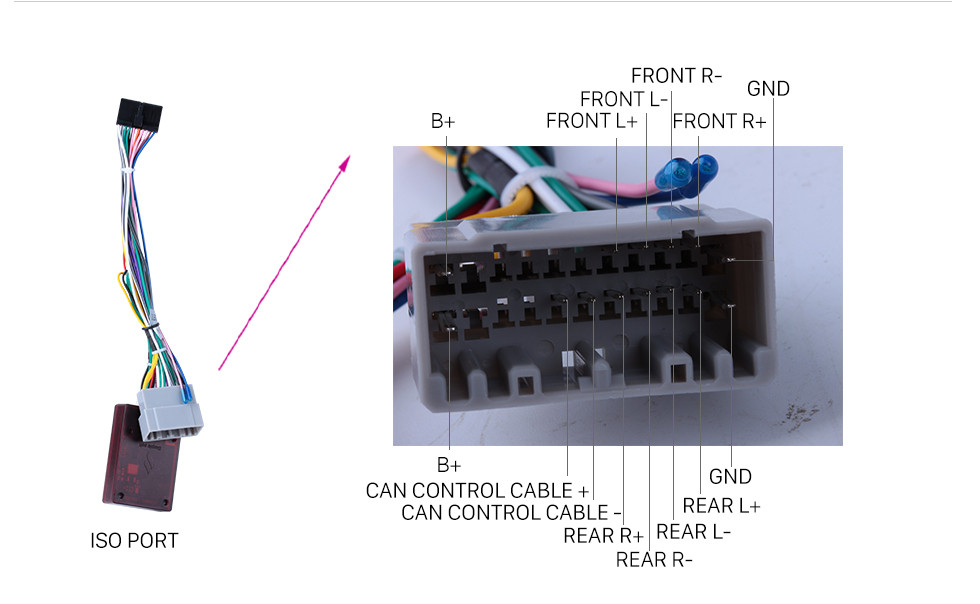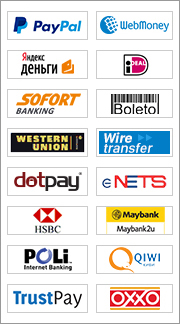 Особенности продукта

This unit is plug and play, easy to upgrade and install, your car's steering wheel control still work after installation, so you can use hands-free calls and music streaming with buttons of steering wheel. It comes with a big HD touch screen for better visual experience, you can also mirror link your phone. And more importantly, you will have the latest 3D map navigation system for your trip.
Features Overview

Built-in: 4G/WIFI/App download/3D GPS Navigation/FM&AM Radio/Bluetooth/Dual Zone/File Management/HD 1080P/Steering Wheel Control/Mirror Link/MP3/AUX/USB.
Opt:OBD2/DVR/Backup Camera/TPMS/Digital TV
Advanced Configurations

OS: Intelligent pure Android 8.0 system
CPU: High-quality Quad-core 1.2GHz ARM A7 processor with more efficient computing capability
GPU: with Mali-600MP2 GPU, It supports dual-screen display for the highest resolution of 2048*1536.
Hard Disk: 16GB Inland Flash
RAM: 2GB DDR3 RAM memory
UI: Fresh unique user interface with dynamic graphics
Screen: Smart HD multi-touch screen with smooth operation, high sensitivity and abundant interaction for the better view of your road ahead.
2 USB Ports: It comes with 2 USB Ports to meet your different needs of external devices, more choices for both practical and entertainment service, you also can connect a USB Hub for more USB ports. And USB OTG is also supported.
Unique Features

Latest Android System: Loaded with the most advanced Android operation system, it offers the fastest and smoothest operation you've never enjoyed before.
Prompt Response: Adopted Quad-core 1.2GHz ARM A7 CPU and high-speed iNAND MLC hard disk, this unit can start up within just 1 sec. And it only takes less than 2 seconds for sound, 3 seconds for rearview and 16 seconds for operation.
High-speed 4G/WIFI Network: It comes with built-in WIFI network and can support the most up-to-date 4G module, allowing you to easily get access to internet for online music listening, online videos watching, online games watching, e-mail checking, etc as long as you reach a WIFI hotspot or connect it to a 4G/module.
Скачать приложение: Оно заменит ваш стационарный радиоприемник системой на базе Android, имеющей большую функциональность и возможность расширения. Вы можете скачать любые приложения в магазине Android, чтобы пользоваться играми, Skype, MSN, YouTube, Twitter, электронными книгами, Gmail, и т.д. Эта система также поддерживает установку или удаление приложений на RAM или SD в качестве дополнительной опции.
HD Touch-Screen Display: It greatly simplifies the operation with a digital multi-touch screen which can support multi-resolution, making it clearer than resolution 800*480 with the same interface.
3D GPS Navigation: With 3D maps(maps in iNAND ), the best way to your desired destination is just in your reach within seconds. All the navigation information is available, such as the current location, speed, mileage, landmark building display,3D street view, destination search and turn-by-turn voice directions, etc. You can also download the latest Google maps app. And it supports Auto Google, SYGIC etc. With dual zone function, the music from radio/AV/TV etc can be played behind the scene under GPS mode and it will switch to the GPS voice automatically.
Встроен сильный цифровой FM/AM радио тюнер, система A/V этого автомобиля осуществляет поиск радиоканалов автоматически, а также вручную, с возможностью запоминания радиоcтанций. Также поддерживается RDS.
Bluetooth: It upgrades your car with BC6 Bluetooth module for hands-free calls and music streaming. With ringtones and voice coming out from the car speakers, you can dial, receive, reject and mute calls without taking your hands off the steering wheel. Its phonebook function enables you to search for contacts directly on the big screen of the head unit. The capability to stream your favorite music from the Smartphone wirelessly is also desirable. Besides, this powerful Bluetooth function supports CID as well.
Office Tools: You can read and edit office files formats such as DOC/XLS/PPT/PDF/TXT on it as your tablet.
Управление файлами: При помощи файлового браузера вы можете открывать файлы с соответствующими приложениями, осуществлять поиск и управление файлами.
AUX: Эта функция предусмотрена для входа и выхода аудио и видео сигнала с внешних устройств.
Steering wheel control: Your original car's steering wheel controls will still work after installation. There are built-in dozens of car model setting for steering-wheel function setting.
USB/SD Connection: Support Double SD card/Multi-Media card/GPS card. The maximum capacity is up to 64G. This unit allows for audio and video play, photo view, E-book Reading etc from SD or USB. A wide range of audio and video formats are compatible with this unit, including MP3,WMA,WAV,APE,FLAC, MP4,H.264,WMV,AVI,RM/RMVB,VOB,etc. Besides, JPG/BMP/JEPG/GIF/PNG picture are supported.
Headrest Function: This unit can support headrest function.
Built-in Amplifier: Equipped with TCB001 Amplifier IC, 4 channel output 4*45W Amplifier is embedded into this car audio system.
Mirror link: It synchronizes your mobile phone with this DVD player trough WiFi or USB. This technology enables you to gain access to your Smartphone's applications on the unit to play music and videos etc. It currently supports android phones and iPhone.
Опции

HD Цифровое телевидение: DVB-T/ATSC/ISDB-T HD Для получения сигналов цифровых телеканалов может быть предоставлен ТВ-тюнер.
DVR автомобиля: Функция DVR используется для записи всего процесса ДТП, делания снимков происходящего перед транспортным средством и съемки видео в режиме реального времени при вождении.
4G module: With this 4g module, you can connect to 4g internet by inserting an SIM card to it.
Камера заднего вида: Добавляет камеру заднего вида для автоматического переключения на изображение для парковки при движении задним ходом. Эта опция включает в себя водонепроницаемую камеру заднего вида, которая может также работать в темноте и которая будет подключена к положению подсветки номерного знака вашего автомобиля и кабелям для его подключения. По умолчанию камера заднего вида является проводной. Если вам нужна беспроводная, пожалуйста, отправьте нам примечание после размещения заказа.
Вы можете подключить этот OBDII сканер к DLC-порту вашего автомобиля и открыть Bluetooth аппарата для мониторинга расхода топлива автомобиля, температуры воды, скорости вращения, температуры окружающей среды, давления на впуске, положения дроссельной заслонки, расхода воздуха, компьютерной нагрузки, скорости автомобиля и т.д. в интерфейсе OBD.
DAB+: Short for digital audio broadcasting, DAB+ as an advanced digital radio technology for broadcasting radio stations integrates a number of features to reduce interference problems and signal noise. With high-quality sound, it offers more radio programs over a specific spectrum than analogue FM radio. Besides, DAB+ can not only automatically tune to all the available stations, offering a list for you to select from, but also provide real-time information such as song titles, music type and news or traffic updates. It's the best choice for radio lovers and music enthusiasts.
TPMS: Perfectly connected with this head unit with simple installation, the TPMS reports real-time tire-pressure information via a pictogram display or a simple low-pressure warning light to help you save fuel consumption, extend the tire life, decrease downtime and maintenance and increase environmental efficiency. The early recognition of the malfunction of tires provided by TPMS can avoid traffic accidents to improve safety in the whole process of driving.
Напишите ваш собственный отзыв
Проверенные Покупатели

Отзывы с фотографиями
до Derek

25 января 2020 г.
Aftermarket Android 8.1 DVD Player GPS Navigation system for 2002-2007 Dodge Durango Dakota
Went into this being prepared for disappointment , not only was this unit actually a plug and play setup with a factory like fit and look but the quality surpassed all my expectations.

Below are my key points reviewed.

- Audio (only tested radio sound ) better than stock unit
-Bluietooth for calls .. very good crystal clear audio - the external mike allows in coming callers to hear me perfectly.
- Navigation - several options available - igo offline capabilities work very well. Google maps is also available but for offline you
need to download area map.
- Wireless backup camera works as expected opted to not go for the HD model so image is understandably grainy.
- Android functionality and boot time is similar to a smart phone/tab providing great flexibility to add new apps if desired.

Highly recommended!!!


Awesome Upgrade!
The Android radio is great...Quality is top notch, looks like a fancy factory radio, not cheap looking at all. System is responsive, but I give it 4 stars because the navigation is response is slow. I also give it 4 stars because the shipping time is longer than normal. All in all, I would buy it again. Very happy with the purchase!

Нажмите, чтобы увеличить
Вы рекомендовали бы этот продукт другу? Определенно да