compraron ESTE producto después de verlo. Otros compraron
Detalles
Los siguientes son los automóviles con los que trabajará para su referencia:

| | |
| --- | --- |
| NISSAN TIIDA 2004-2010 | NISSAN QASHQAI 2007-2010 |
| NISSAN SUNNY 2005-2007 | NISSAN X-TRAIL 2001-2011 |
| NISSAN PALADIN 2005-2011 | NISSAN FRONTIER 2001-2011 |
| NISSAN PATHFINDER 2005-2010 | NISSAN PATROL 2004-2010 |
| NISSAN TREEANO 2005-2010 | NISSAN VERSA 2004-2010 |
| NISSAN MICRA 2002-2010 | NISSAN MURANO 2002-2011 |
| NISSAN 350Z 2003-2009 | NISSAN LIVINA 2006-2010 |
| NISSAN NAVARA 2001-2011 | NISSAN MP300 2001-2011 |
| NISSAN SENTRA 2007-2011 | NISSAN NV200 2009-2011 |
| TOYOTA RAV4 | TOYOTA FJ CRUISER |
| TOYOTA ALPHARD | TOYOTA PREVIA GL |
| TOYOTA HIACE | TOYOTA IELAS |
| FORTUNER DE TOYOTA | TOYOTA INNOVA |
| TOYOTA COROLLA | TOYOTA CAMRY |
| TOYOTA LAND CRUISER | TOYOTA HILUX |
| TOYOTA YARIS | TOYOTA VIOS |
| TOYOTA TUNDRA | HIGHLANDER DE TOYOTA |
| TOYOTA CELICA | TOYOTA MR2 |
| TOYOTA 4RUNNER | TOYOTA SEQUOIA |
| TOYOTA KLUGER | TOYOTA Terios 2006-2012 |
| Toyota Rush 2006-2012 | Daihatsu Be‣go 2006-2012 |
| Daihatsu Terios Eco 2006-2012 | Daihatsu Terios Wild 2006-2012 |
| Perodua Nautica 2006-2012 | Toyota Echo 1998-2005 |
| Toyota VIZI 1998-2005 | Toyota Vitz 1998-2005 |
| Toyota Soluna Vios 2003-2007 | Toyota Limo |
| KIA CERATO 2003-2009 | Kia sportage 2004-2009 |
| Kia sorento 2002-2009 | Espectros de Kia 2003-2009 |
| Kia carens x_trek rondo rond7 2006-2010 | Kia optima 2005-2010 |
| KIA Picanto 2004-2011 | Kia Rio 2005-2011 |
| Kia sedona 2006-2011 | |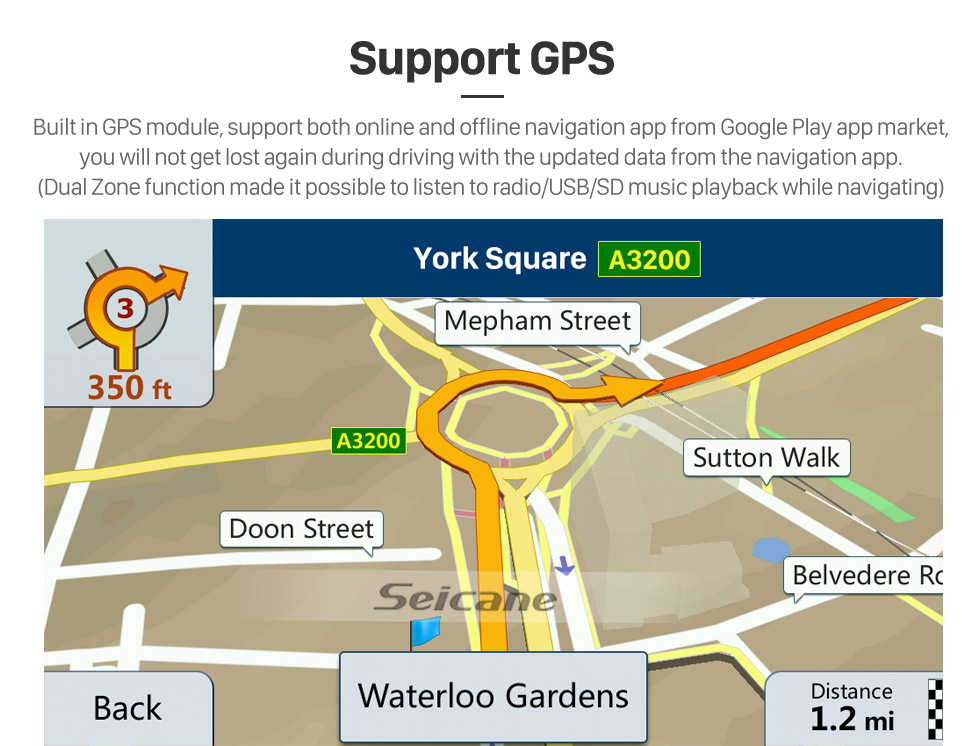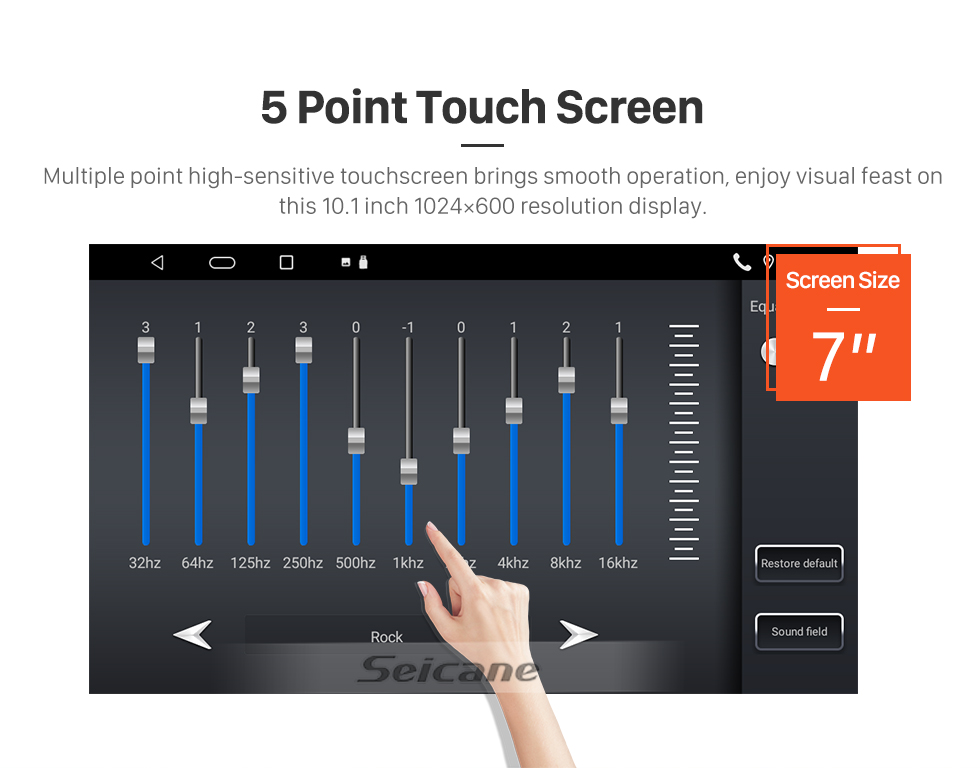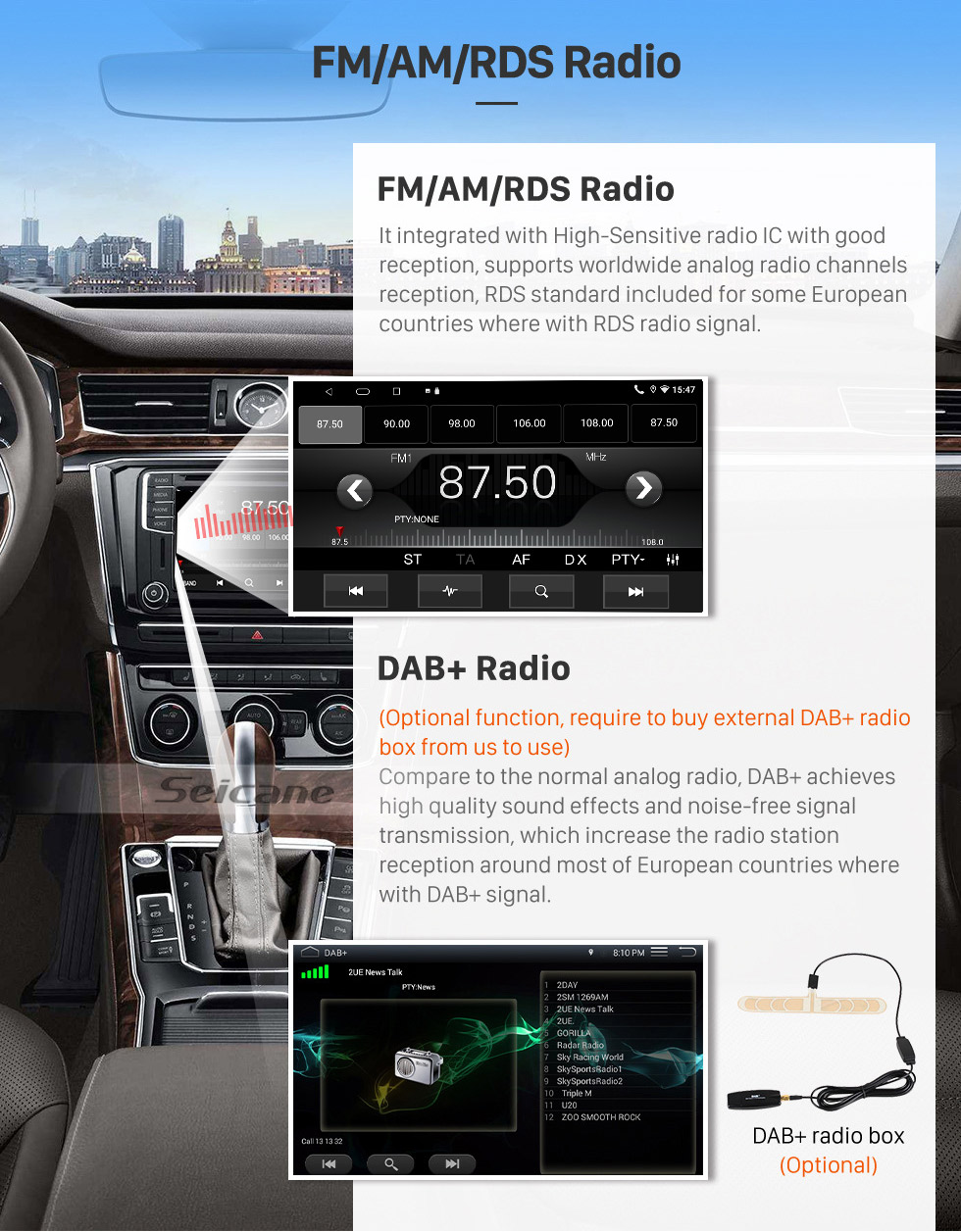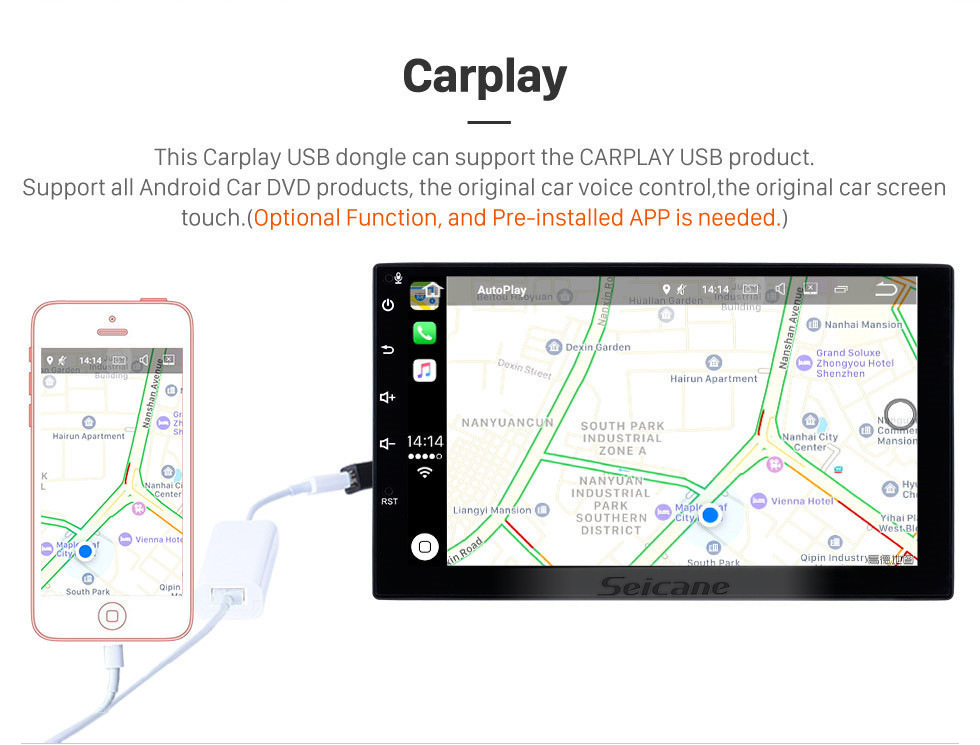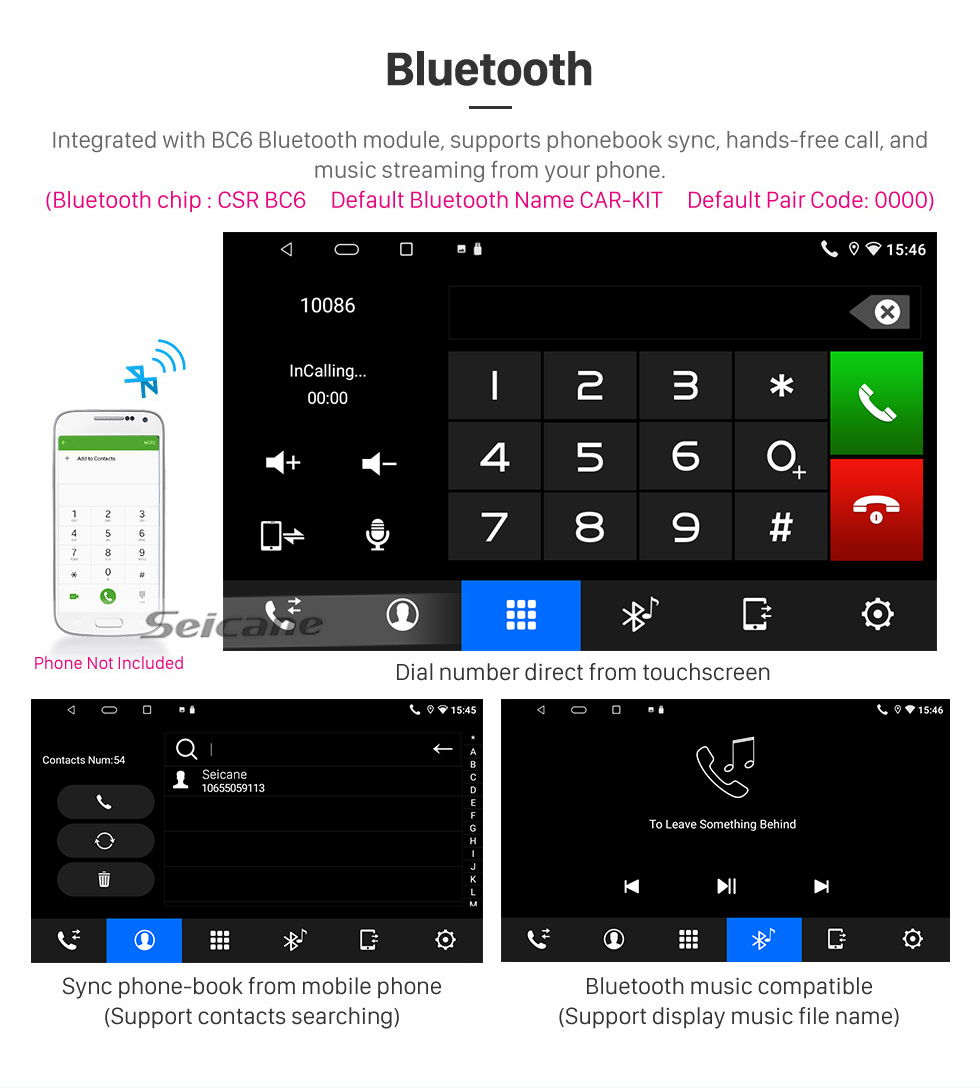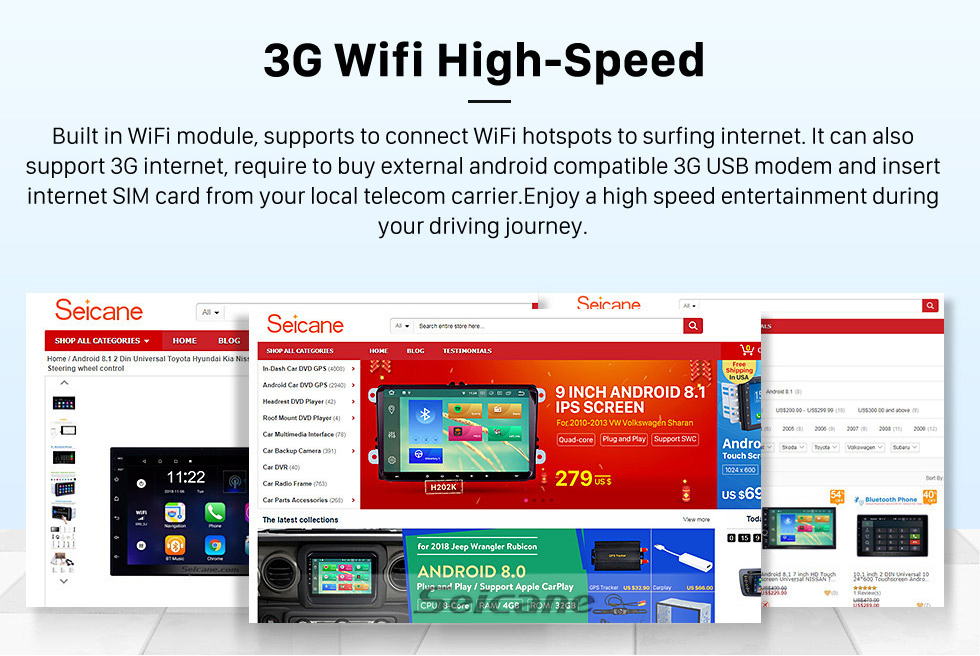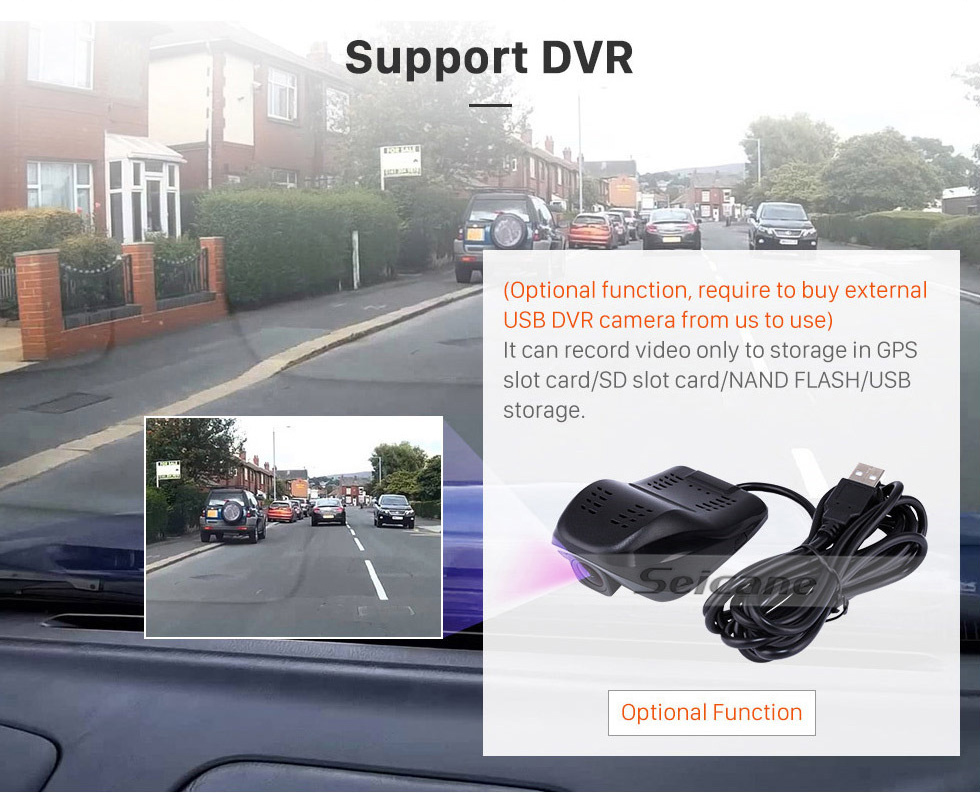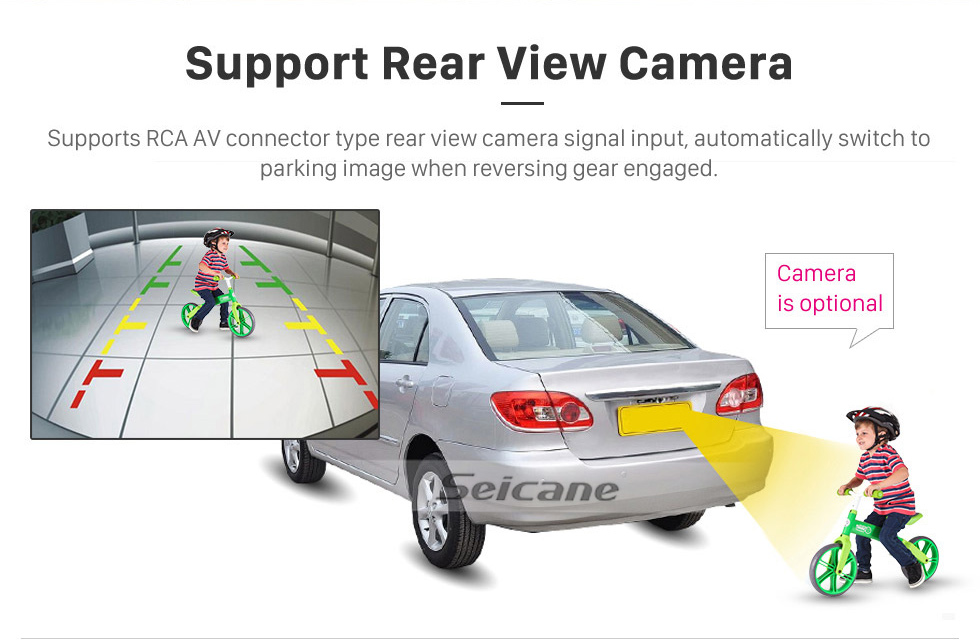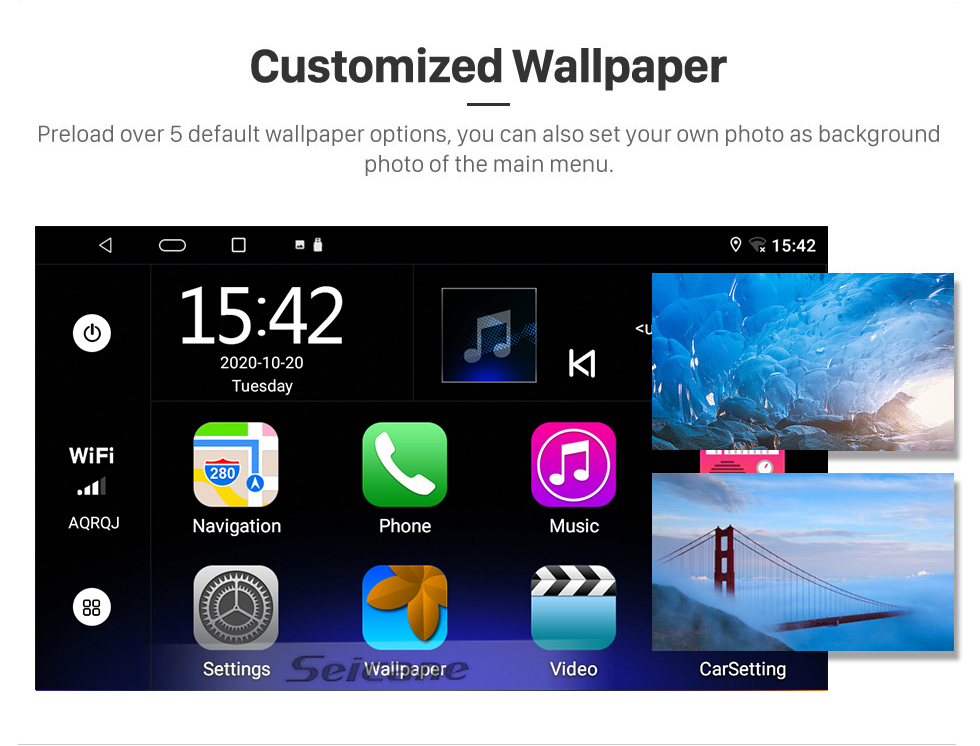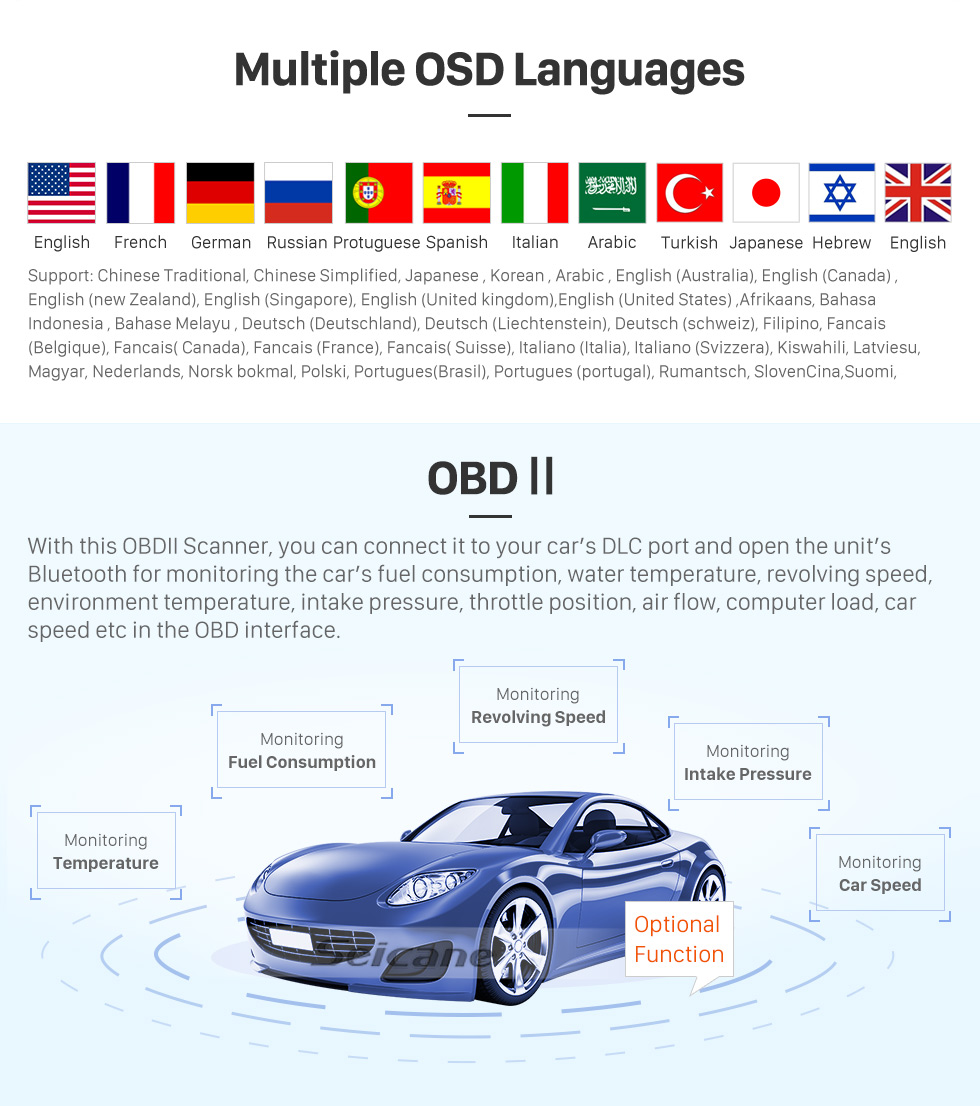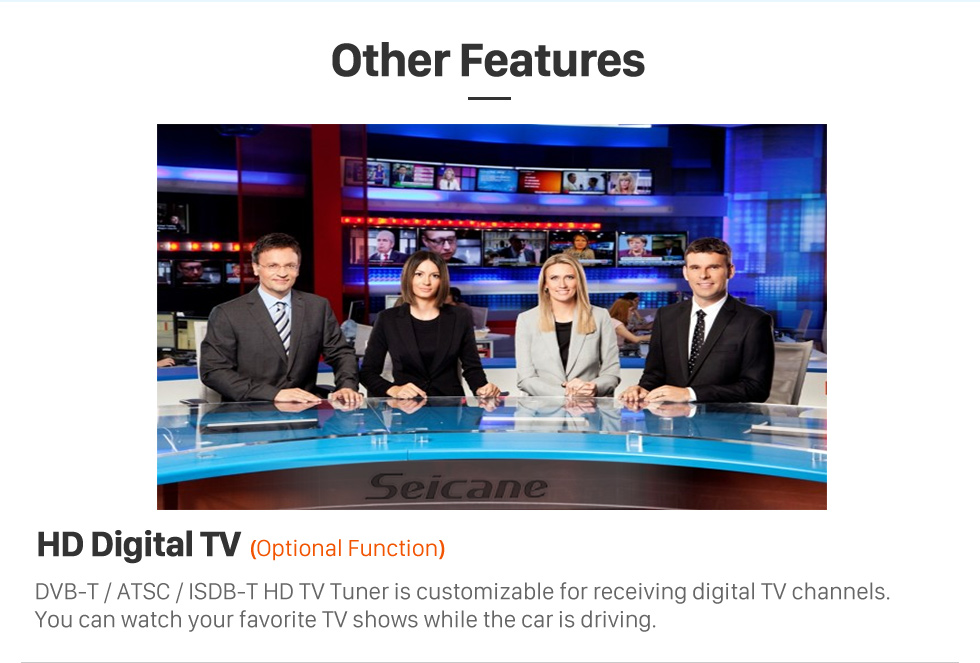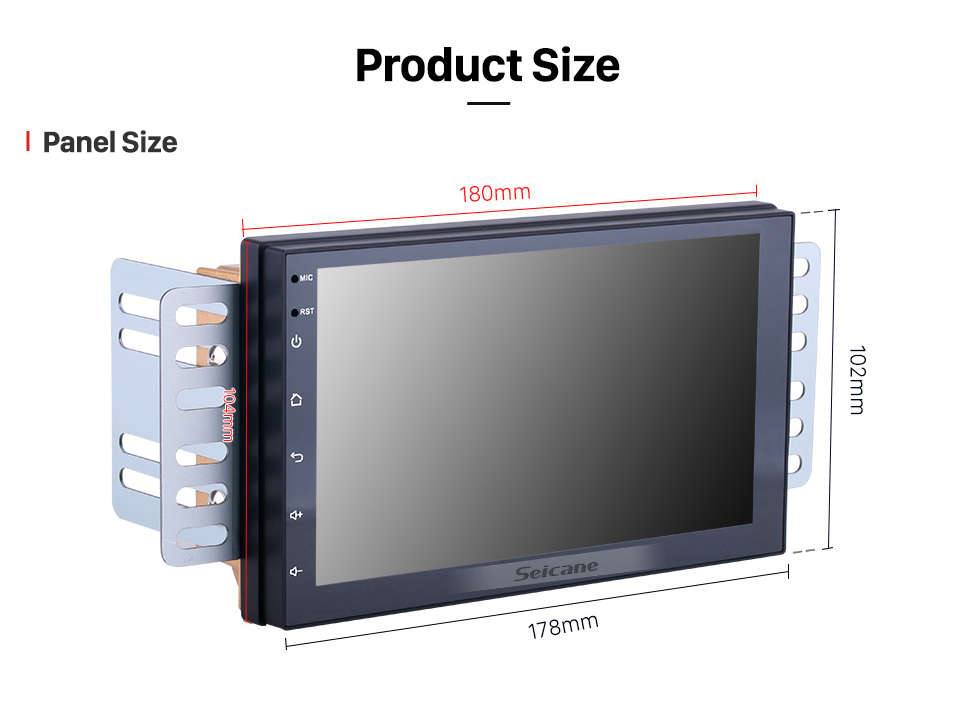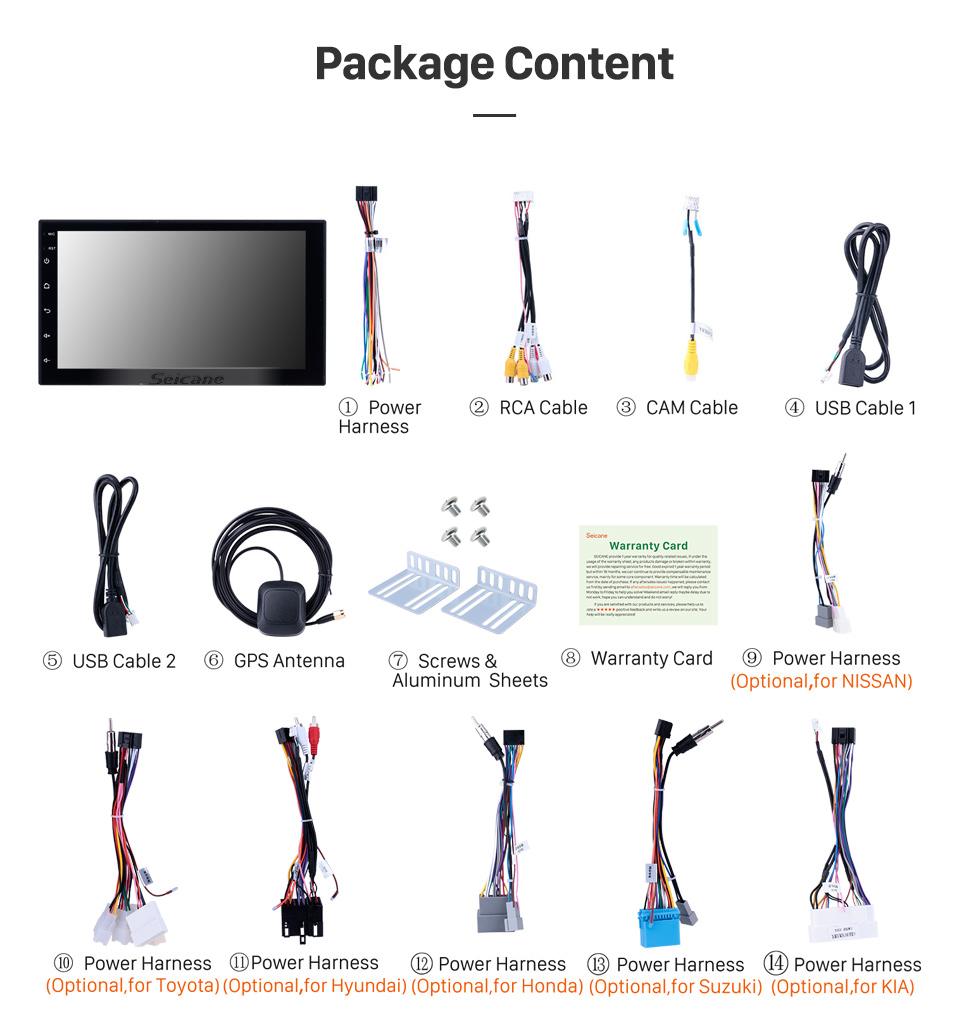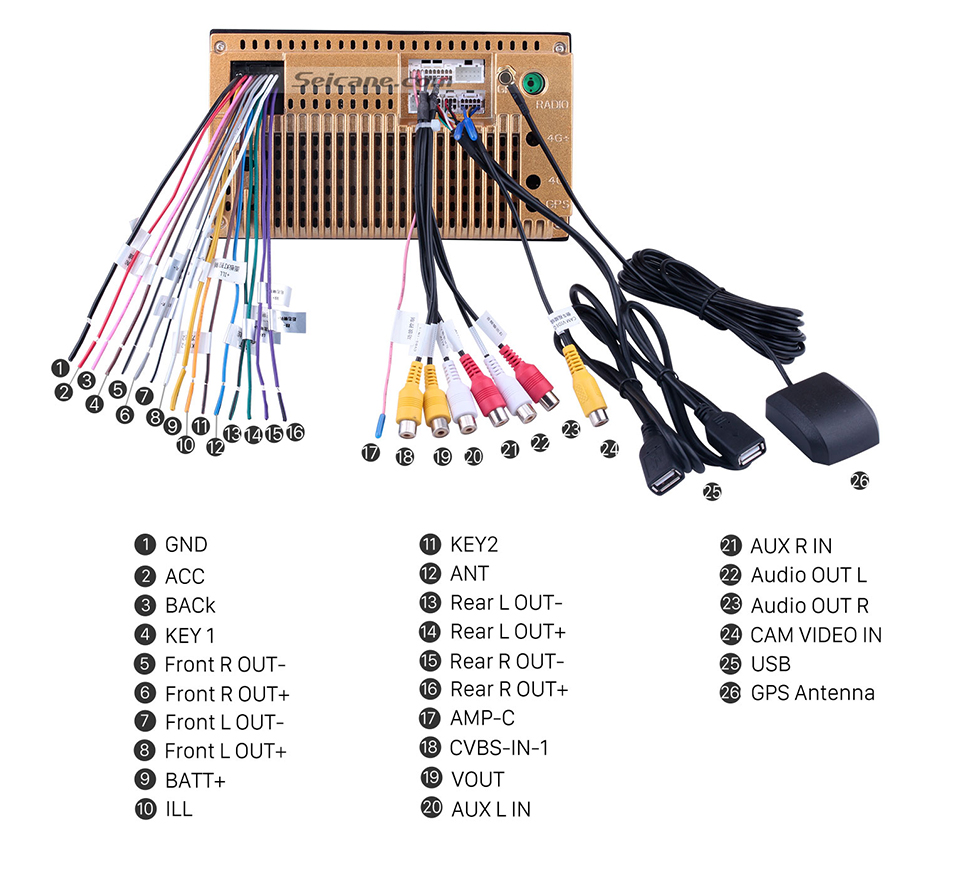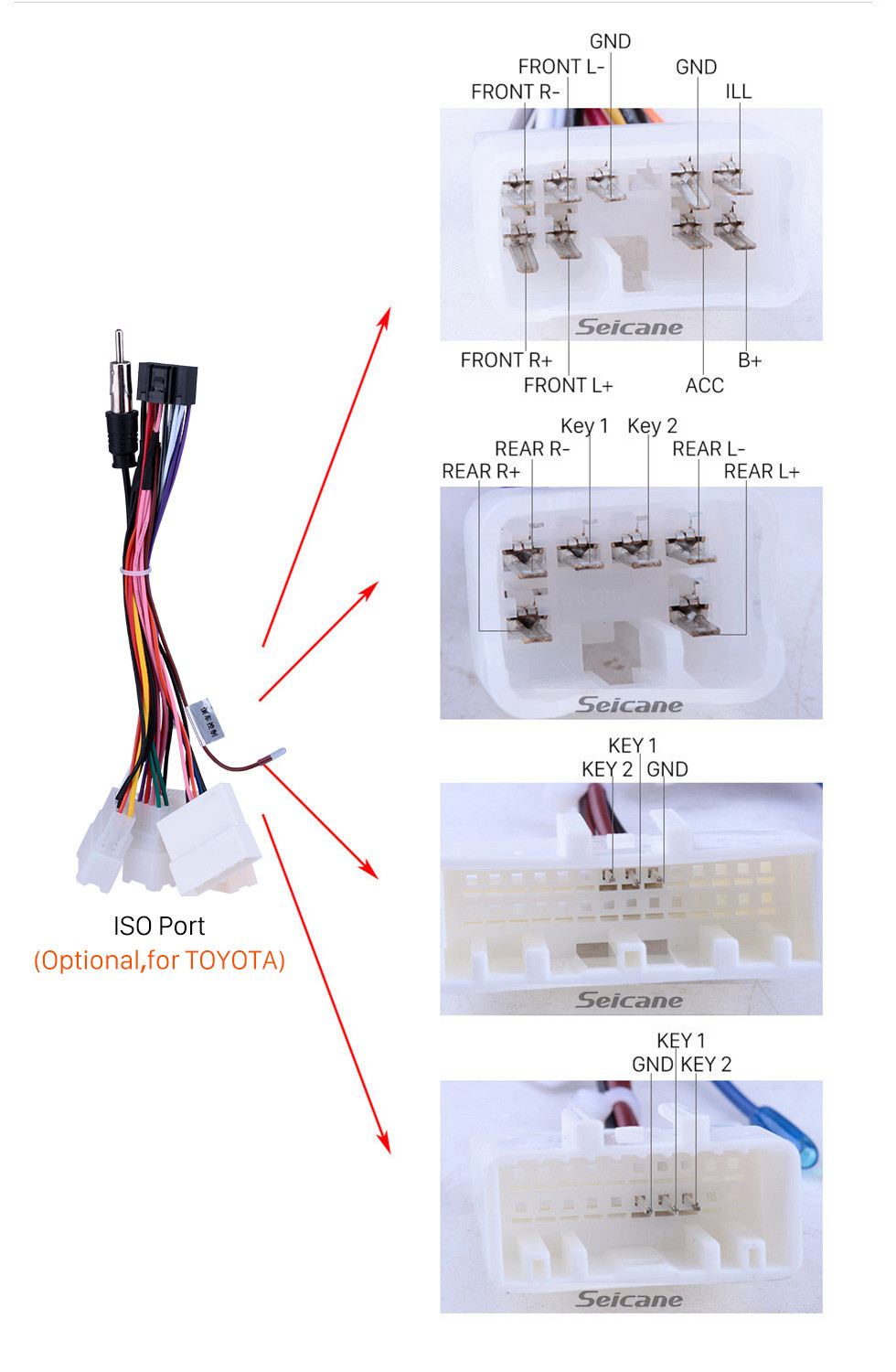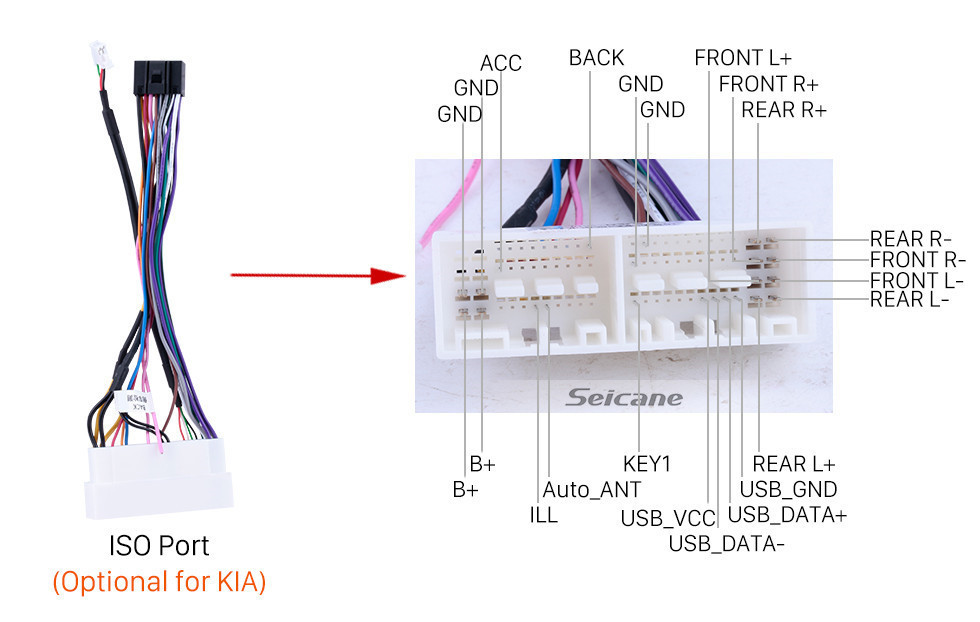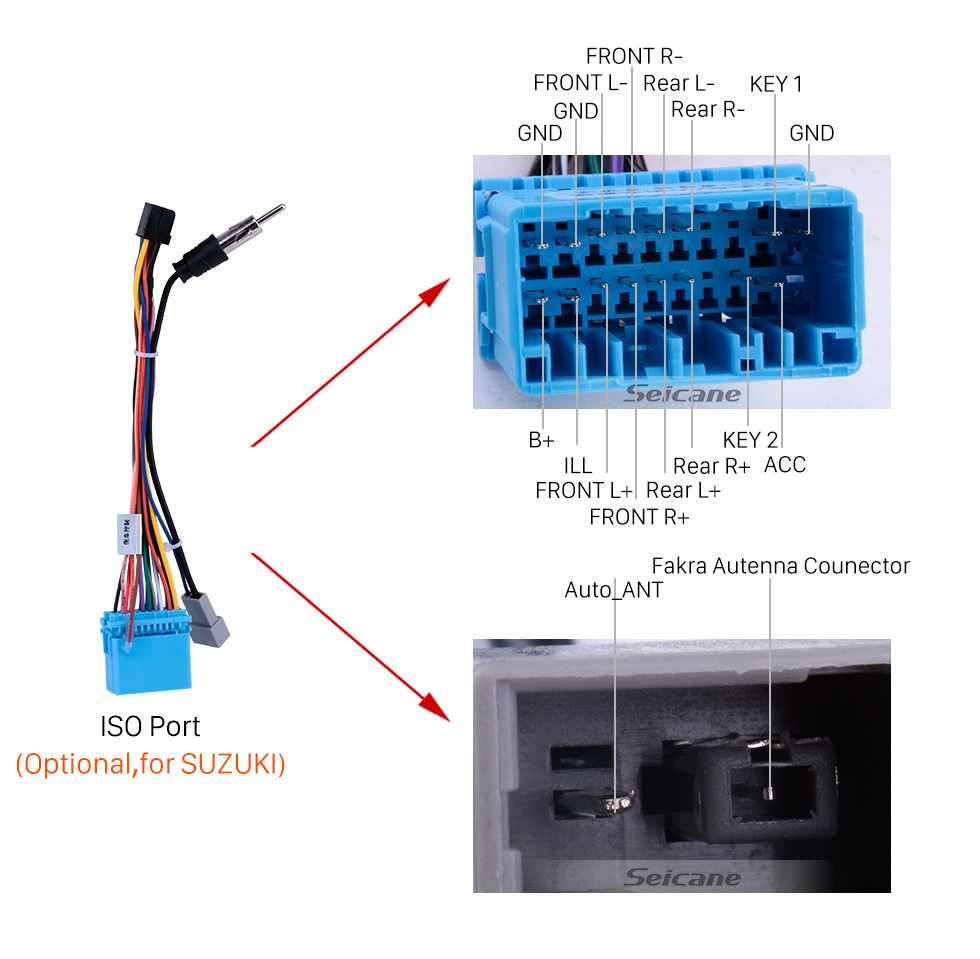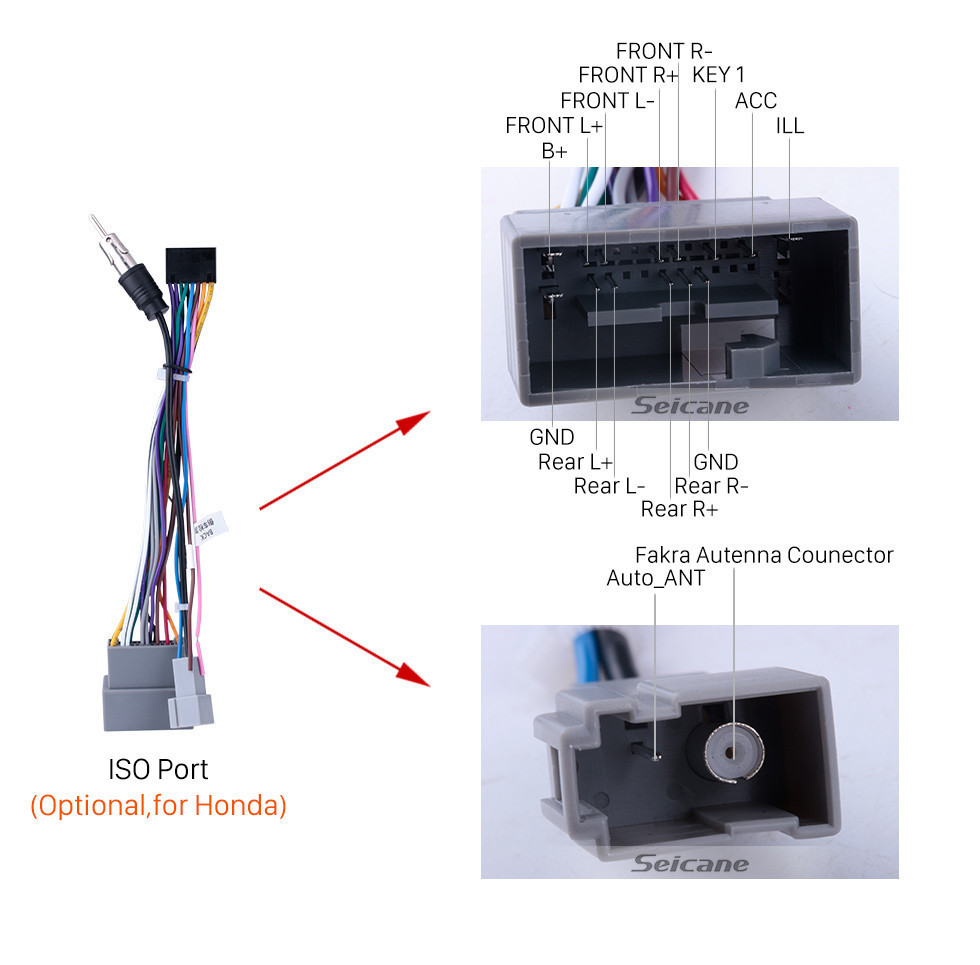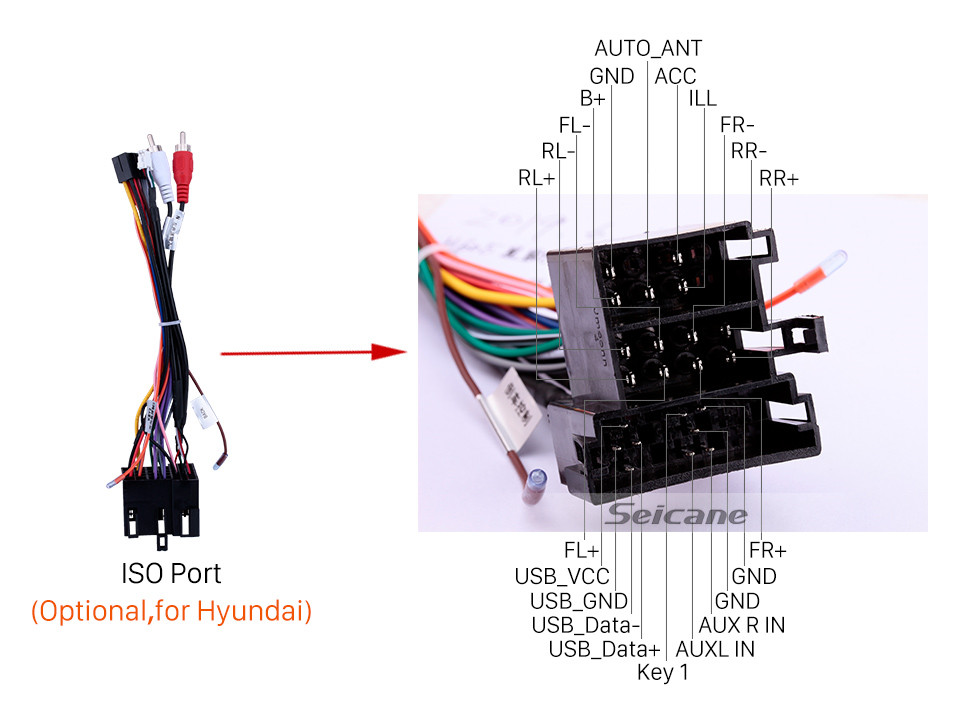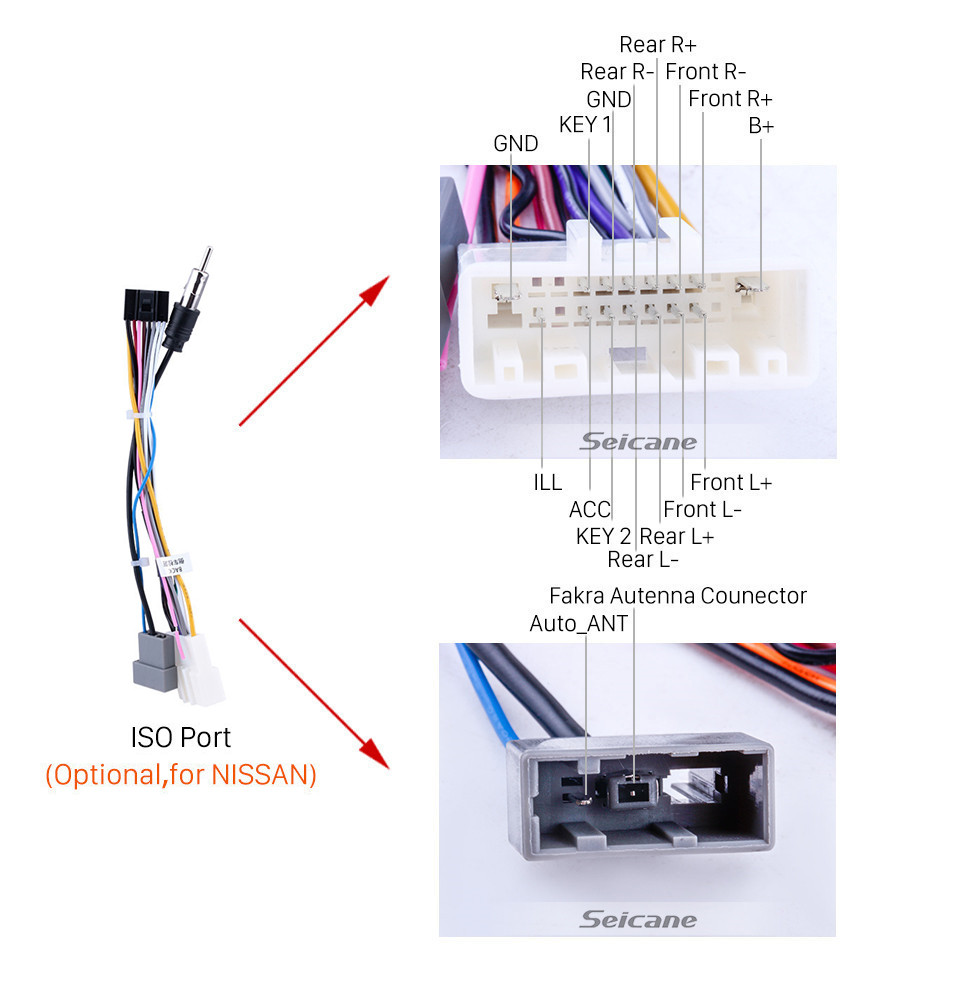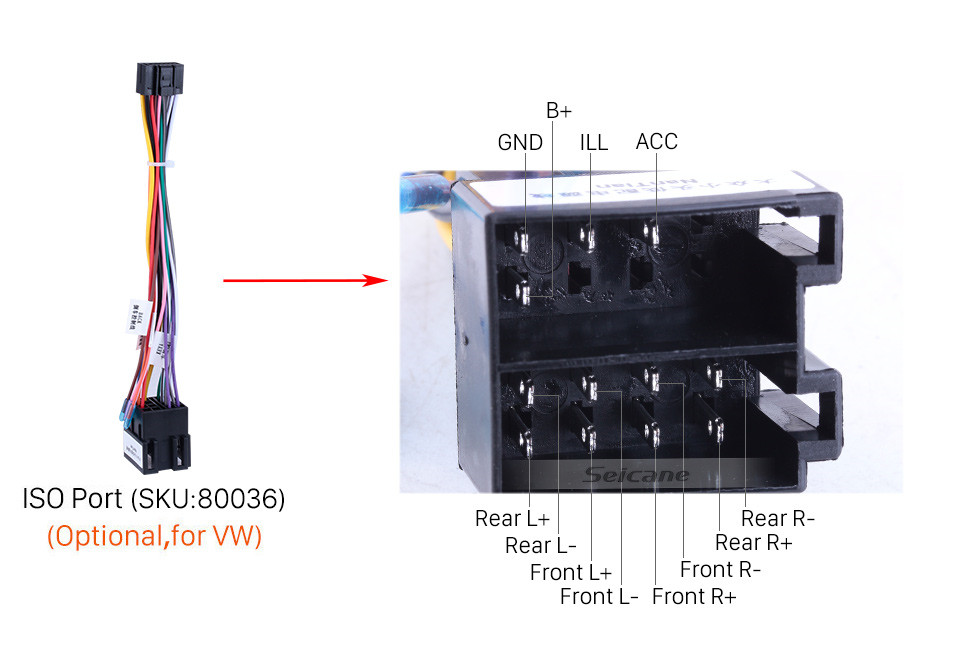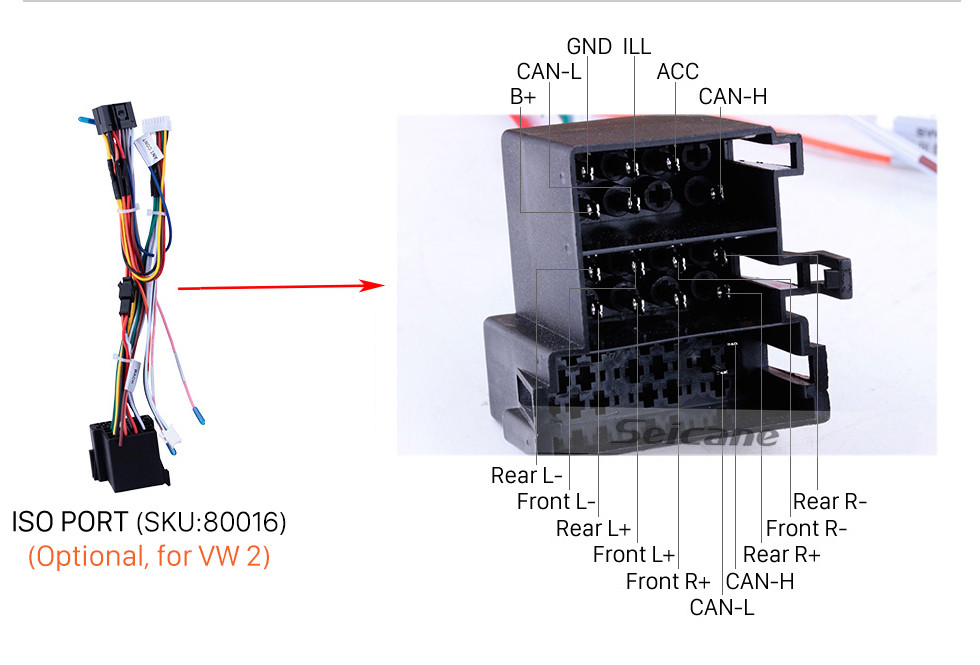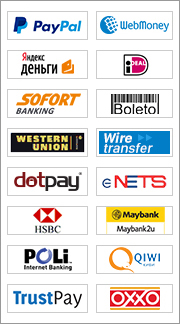 Destacados del producto.

Esta unidad es plug and play, fácil de actualizar e instalar, el control del volante del coche sigue funcionando después de la instalación, por lo que puede utilizar las llamadas manos libres y la música streaming con botones de volante. Viene con una gran pantalla táctil HD para una mejor experiencia visual, también puede vincular espejo de su teléfono. Y lo que es más importante, tendrá el último sistema de navegación en mapa 3D para su viaje.
Características generales

Built-in : 3G&WIFI/App download/3D GPS Navigation/FM&AM Radio/Bluetooth/Dual Zone/File Management/HD 1080P/Steering Wheel Control/Mirror Link/MP3/AUX/USB.
Opt:OBD2/DVR/Backup Camera/TPMS/Digital TV
Características Avanzadas

Sistema operativo: sistema inteligente Android 10.0 puro
CPU: Procesador T3 K2001N de cuatro núcleos y 1,6 GHz de alta calidad con capacidad informática más eficiente
GPU: con GPU Mali-400MP4, admite pantalla dual para la resolución más alta de 2048 * 1536.
Disco Duro: 32GB Inland Flash
RAM: memoria RAM DDR3 de 2 GB
UI: interfaz de usuario única y fresca con gráficos dinámicos.
Screen: HD 800*480multi-touch screen with smooth operation, high sensitivity and abundant interaction for the better view of your road ahead.
2 puertos USB: viene con 2 puertos USB para satisfacer sus diferentes necesidades de dispositivos externos, más opciones para el servicio práctico y de entretenimiento, también puede conectar un hub USB para más puertos USB.
Características Únicas

El último sistema Android: Cargado con el sistema de operación Android más avanzado, ofrece la operación más rápida y suave que nunca has disfrutado antes.
Respuesta inmediata: CPU Coretex-A7 de la CPU del núcleo adoptada y disco duro de alta velocidad del iNAND MLC, esta unidad puede comenzar para arriba en apenas 1 segundo. Y sólo toma menos de 2 segundos para el sonido, 3 segundos para la vista trasera y 16 segundos para la operación.
Red 3G / WIFI de alta velocidad: Viene con la red WIFI IEEE 802.11b / g / n incorporada y puede soportar el módulo 3G más actualizado, lo que le permite acceder fácilmente a Internet para escuchar música en línea, en línea Videos que miran, juegos en línea que miran, comprobación del E-mail, etc mientras usted alcance un hotspot WIFI o conéctelo a un módulo 3G.
Descarga de aplicaciones: Reemplaza su radio de fábrica con un sistema basado en Android de gran utilidad y extensibilidad. Puede descargar cualquier aplicación en el market de Android para acceder a juegos, Skype, MSN, YouTube, Twitter, E-Book, Gmail etc. Este sistema también soporta la instalación o eliminación de aplicaciones en la RAM o SD de forma opcional.
HD Pantalla táctil: simplifica enormemente la operación con una pantalla digital multitáctil que puede soportar multi-resolución, lo que lo hace más claro que la resolución 1024 * 600 con la misma interfaz.
Navegación GPS 3D: Con los mapas en 3D (mapas en iNAND), la mejor manera de llegar a su destino está a su alcance en cuestión de segundos. Toda la información de navegación está disponible, como la ubicación actual, la velocidad, el kilometraje, la visualización del edificio de referencia, la vista de la calle en 3D, la búsqueda de destino y las direcciones de voz de giro a giro, etc. También puede descargar la última aplicación de mapas de Google. Y apoya Auto Google, SYGIC etc. Con la función de la zona dual, la música de la radio / AV / TV etc se puede jugar detrás de la escena bajo modo del GPS y pasará a la voz del GPS automáticamente.
Sintonizador de radio: Construido con un fuerte sintonizador de radio FM/AM, este sistema A/V del coche cuenta con una búsqueda de canales de radio automáticamente, manualmente y los almacena en el proceso. También se soporta RDS.
Bluetooth: Actualiza su coche con el módulo BC8 Bluetooth para llamadas manos libres y streaming de música. Con tonos de llamada y voz que sale de los altavoces del coche, puede marcar, recibir, rechazar y silenciar llamadas sin quitar las manos del volante. Su función de agenda le permite buscar contactos directamente en la pantalla grande de la unidad principal. La capacidad de transmitir tu música favorita desde el Smartphone de forma inalámbrica es también deseable. Además, esta poderosa función Bluetooth también admite CID.
Herramientas de oficina: Puede leer y editar formatos de archivos de oficina como DOC / XLS / PPT / PDF / TXT en él como su tableta.
Gestión de archivos: Con el examinador de archivos, puede abrir archivos con las aplicaciones correspondientes, buscar archivos y gestionaros.
AUX: Esta función es para la entrada y salida de audio/vídeo para dispositivos externos.
Control del volante: Los controles del volante original del coche seguirán funcionando después de la instalación. Hay docenas incorporadas del ajuste del modelo del coche para el ajuste de la función del volante-rueda.
USB / SD: Tarjeta doble de la ayuda SD / tarjeta multi-Media / tarjeta del GPS. La capacidad máxima es de hasta 64G. Esta unidad permite la reproducción de audio y video, vista de fotos, lectura de libros electrónicos, etc. desde SD o USB. Una amplia gama de formatos de audio y video son compatibles con esta unidad, incluyendo MP3, WMA, WAV, APE, FLAC, MP4, H.264, WMV, AVI, RM / RMVB, VOB, etc. Además, se admite la imagen JPG / BMP / JEPG / GIF / PNG.
Función del apoyo para la cabeza: Esta unidad puede apoyar la función del apoyo para la cabeza.
Amplificador incorporado: Equipado con el amplificador IC 7388, salida de 4 canales el amplificador 4 * 45W se encaja en este sistema audio del coche.
Enlace de espejo: sincroniza su teléfono móvil con este reproductor de DVD a través de WiFi o USB. Esta tecnología le permite acceder a las aplicaciones de su Smartphone en la unidad para reproducir música y videos, etc. Actualmente es compatible con teléfonos Android y iPhone.
Opciones

TV digital HD: DVB-T / ATSC / ISDB-T el sintonizador de TV HD puede proveerse para recibir canales de TV digital.
DVR de carro: La función de DVR es usada para grabar el proceso completo de accidentes de tránsito, tomar fotos del frente de los vehículos y guardar el video en tiempo real mientras manejas.
Módulo 3G: Con este módulo 3G puede conectarse a internet 3G insertando una tarjeta SIM.
Cámara de apoyo: Agrega una cámara de apoyo para cambiar automáticamente a la vista de estacionamiento mientras vas en reversa. Esta opción incluye una cámara a prueba de agua y de visión nocturna que será montada en la posición de las luces de la placa de tu carro y los cables para su conexión, La cámara trasera por defecto es alámbrica, si necesita la inalámbrica, por favor mándenos una nota después de poner la orden.
OBDII: With this OBDII Scanner, you can connect it to your car's DLC port and open the unit's wifi for monitoring the car's fuel consumption, water temperature, revolving speed, environment temperature, intake pressure, throttle position, air flow, computer load, car speed etc in the OBD interface.
WIFi para supervisar el consumo de combustible del coche, temperatura del agua, velocidad giratoria, temperatura ambiente, presión de admisión, posición del acelerador, flujo de aire, carga de la computadora, etc velocidad del coche en la interfaz OBD.
DAB +: abreviatura de la difusión de audio digital, DAB + como tecnología de radio digital avanzada para radiodifusión de estaciones de radio integra una serie de características para reducir los problemas de interferencia y el ruido de la señal. Con sonido de alta calidad, ofrece más programas de radio en un espectro específico que la radio FM analógica. Además, DAB + no sólo puede sintonizar automáticamente todas las estaciones disponibles, ofreciendo una lista para seleccionar, sino también proporcionar información en tiempo real, como títulos de canciones, tipo de música y noticias o actualizaciones de tráfico. Es la mejor opción para los amantes de la radio y entusiastas de la música.
TPMS: Perfectamente conectado a esta carátula con una instalación simple, los reportes TPMS reportan la presión de los neumáticos en tiempo real vía una pantalla con imágenes o una simple luz de advertencia de presión bala para ayudarte a ahorrar en el consumo de combustible, alarga la vida de las llantas, reduce el tiempo detenido y mantenimiento, e incrementa la eficiencia medioambiental. El reconocimiento oportuno de fallos en las llantas provisto por el TPMS puede evitar accidentes de tránsito para mejorar la seguridad en todo el proceso de conducción.
Aparcamiento y Navegación
Escriba su propia opinión
Compradors verificado

Comentarios con Imágenes
para Stephen
3 de agosto de 2018
super fast delivery and good pack
I like "EasyConnected" software was built in the unit. it's very simple to control the entire of my hand phone. Thanks Seicane.

Haga Click para agrandar
para George
3 de julio de 2018
High-quality Universal,a must-buy product
Super radio catches, plays and calls from the phone. The screen is 1024 by 600 or as stated-corresponds. The video works. ZhPS and GLONASS catch 12 and 4 satellites, respectively. The rear camera has earned immediately (the main thing to the wire bacs connect the frog back gear (+) when powered on) Google playmaker is the rest of everything as in the phone. There are two full usb. One of the very successful purchases.
¿Le recomendaría este producto a un amigo? definitivamente sí
para manolito
21 de julio de 2018
Toyota Innova 2013 model
The unit fits in my car but you to buy spacer for it. Attached are the photos after installation. The product is great. Looks like you have a smart phone in your car.

Haga Click para agrandar

Haga Click para agrandar
¿Le recomendaría este producto a un amigo? definitivamente sí
para Dan

30 de agosto de 2018
Good product
The interface is simple and intuitive.
The buttons on the left console are offset (to be searched). Waze and Google Maps work well.
The microphone is not the best and unfortunately an auxiliary can not be mounted.
The GPS antenna has a good signal although I mounted it inside the dashboard.
The backup camera is very good at low light.
I recomand a wireless steering wheel controller, because is hard to operate de buttons on the left side.
¿Le recomendaría este producto a un amigo? Likely
para Richard
10 de julio de 2018
Nice Navigation unit, recommend it!
A great product, works very well. Professional packing. Fast delivery.

Haga Click para agrandar

Haga Click para agrandar
Haga Click para agrandar

Haga Click para agrandar
¿Le recomendaría este producto a un amigo? Likely
para Samuel
10 de agosto de 2018
Tested works nicely, thanks seller.
Shipping Peter for a week! Super! Very good machine for installation in car, good quality picture and sound, customizable to your taste appearance and menu. Good sensitivity of receiver and Bluetooth. A drawback, pretty much heated body, it is cooler amplifier.
¿Le recomendaría este producto a un amigo? Likely
para Michael
8 de julio de 2018
Fast shipping & good product!
Fast shipping. The track was tracked. Excellent packaging. Works good. Radio catches not worse than a regular head. The wires are the same in colors. Thank you to the seller.

Haga Click para agrandar
¿Le recomendaría este producto a un amigo? definitivamente sí
para Ryan
6 de agosto de 2018
Excellent seller, thank you.
The player was a good one. but bit hard to install. wiring not easy to find. i fitted it to mazda verisa. working well. still not check the navigation and wifi. mounting bracket not good. i have to make my own mounting bracket. But this is a good quality product. today i fixed it to the car. In future will see whats going on with this player.
¿Le recomendaría este producto a un amigo? Likely
para Edwin
27 de agosto de 2018
A GOOD QUALITY PRODUCT.
Arrived quickly, as advertised. I'm very satisfied with order. Thanks

Haga Click para agrandar

Haga Click para agrandar
¿Le recomendaría este producto a un amigo? Likely
para Paul Fearon
14 de octubre de 2020
Everything works properly, better for such a price is not found.
Ordered 15.07 on the tracker came 25.07, from the point of issue called 29.07 could deliver, but took it himself. The installation took 1.5 -2 hours. Delivery-5, packing-5 (you want not to crush), everything works, sound-zaeb .. Sy, навигация-5, adapter to the antenna is. recomed! respect the seller!
Artículos 1 a 10 de 15 en total
por página
Página:
1