After Viewing This Item People ultimately bought
Details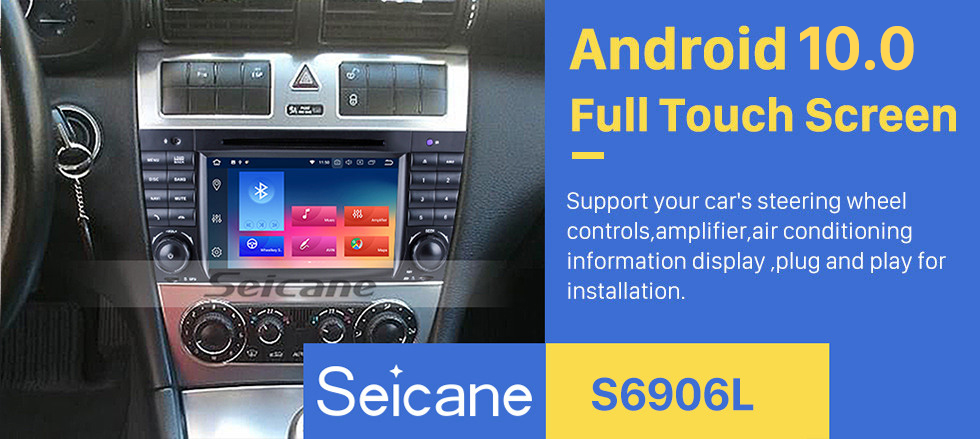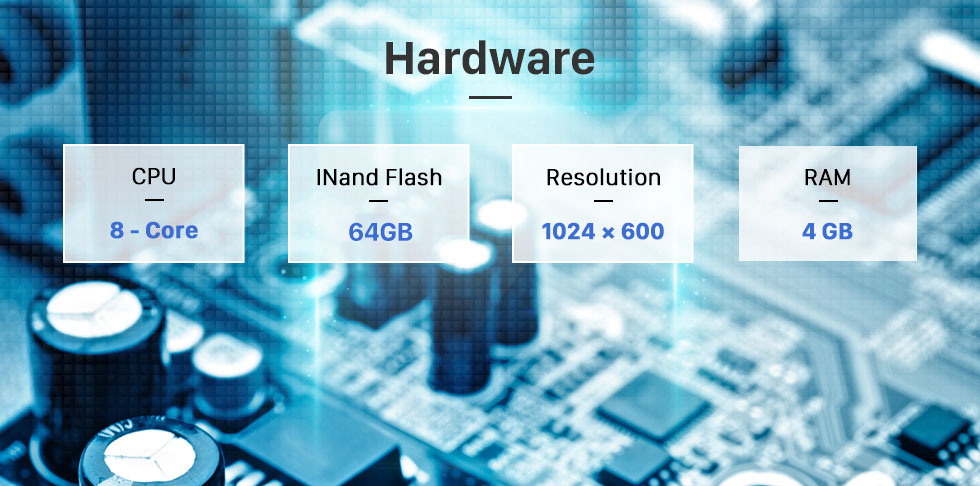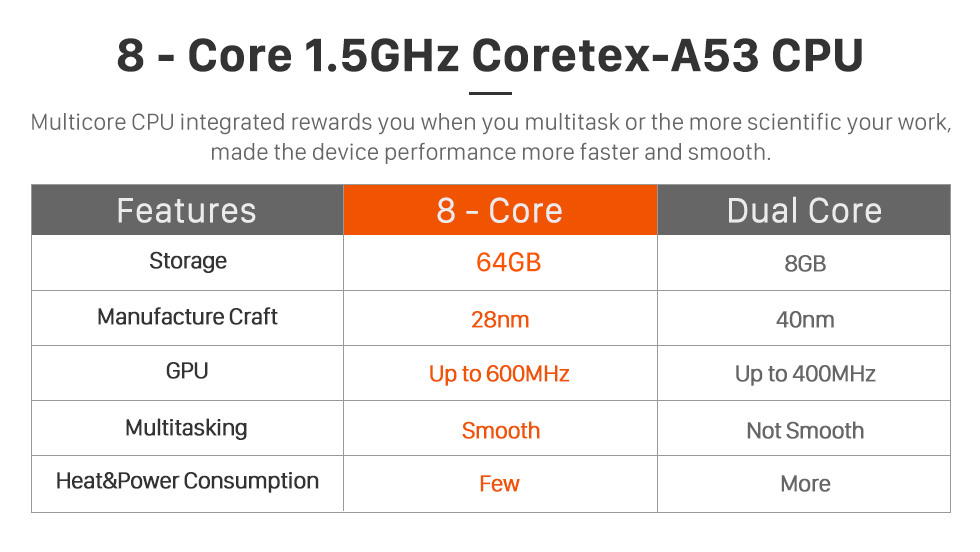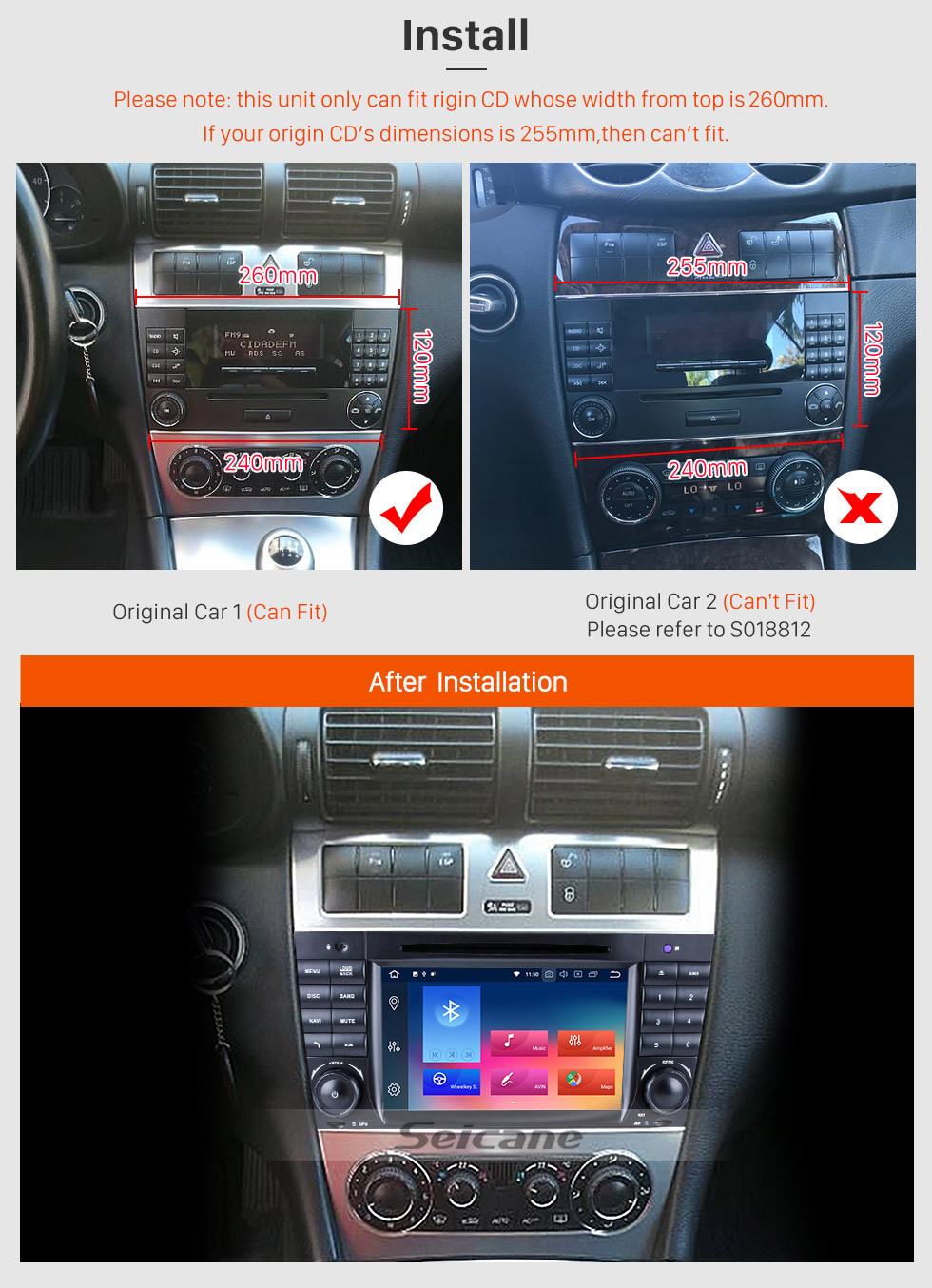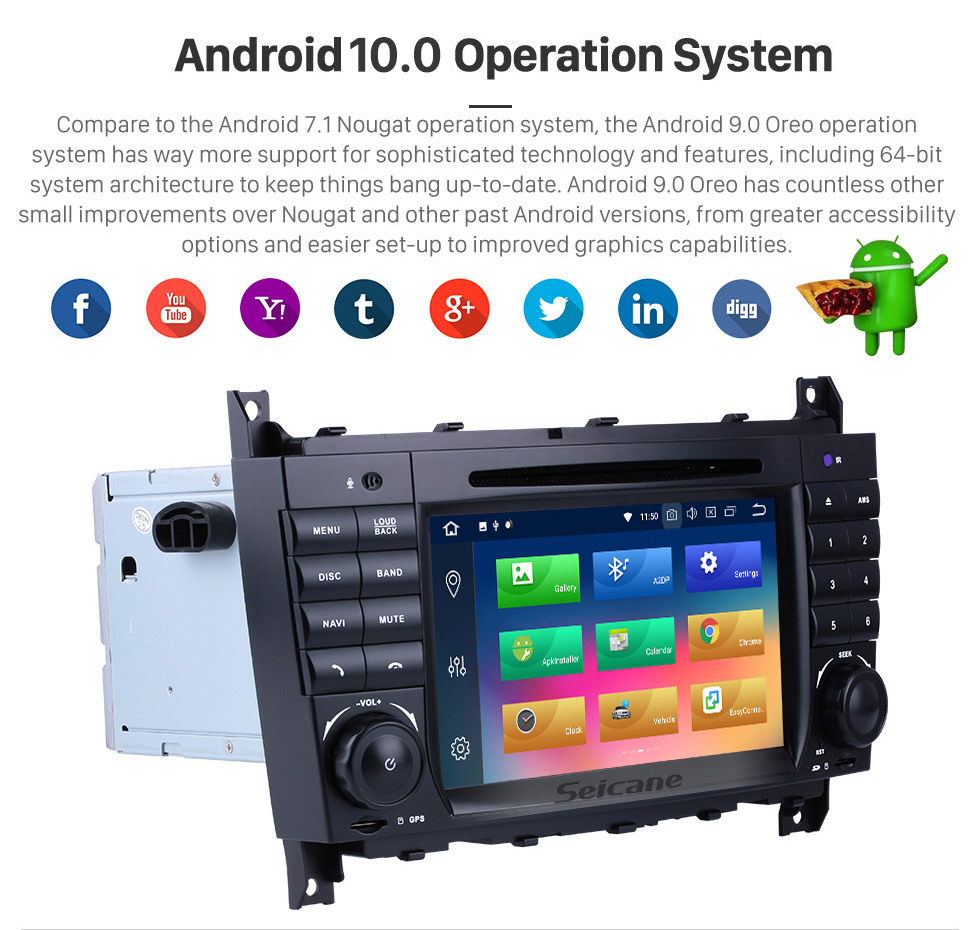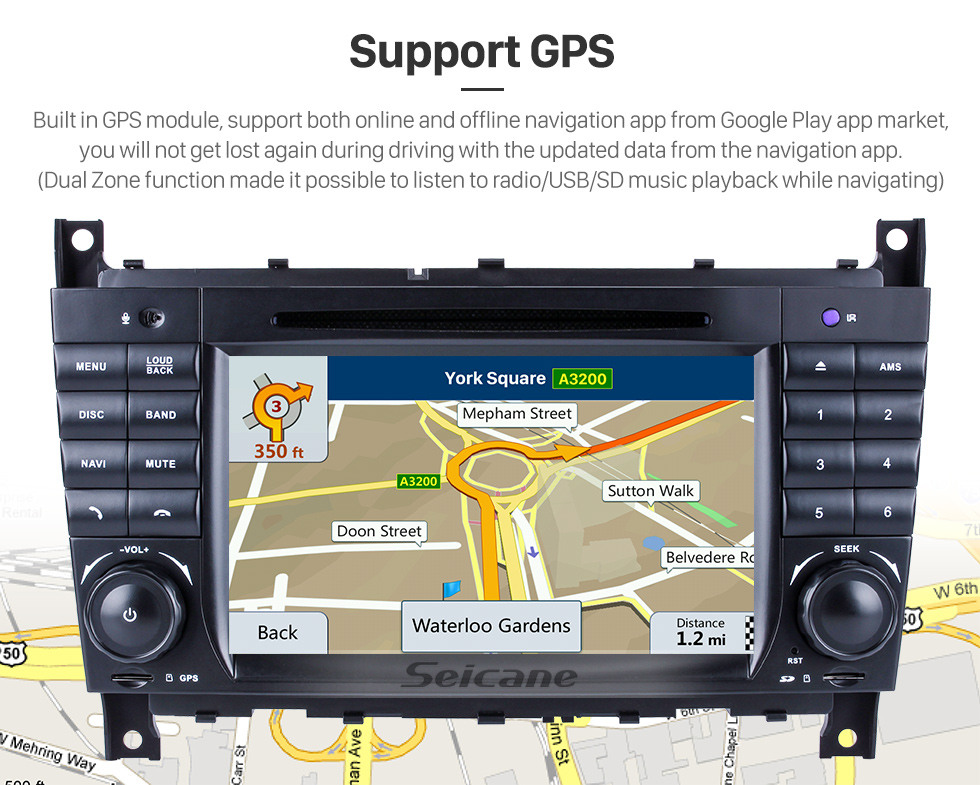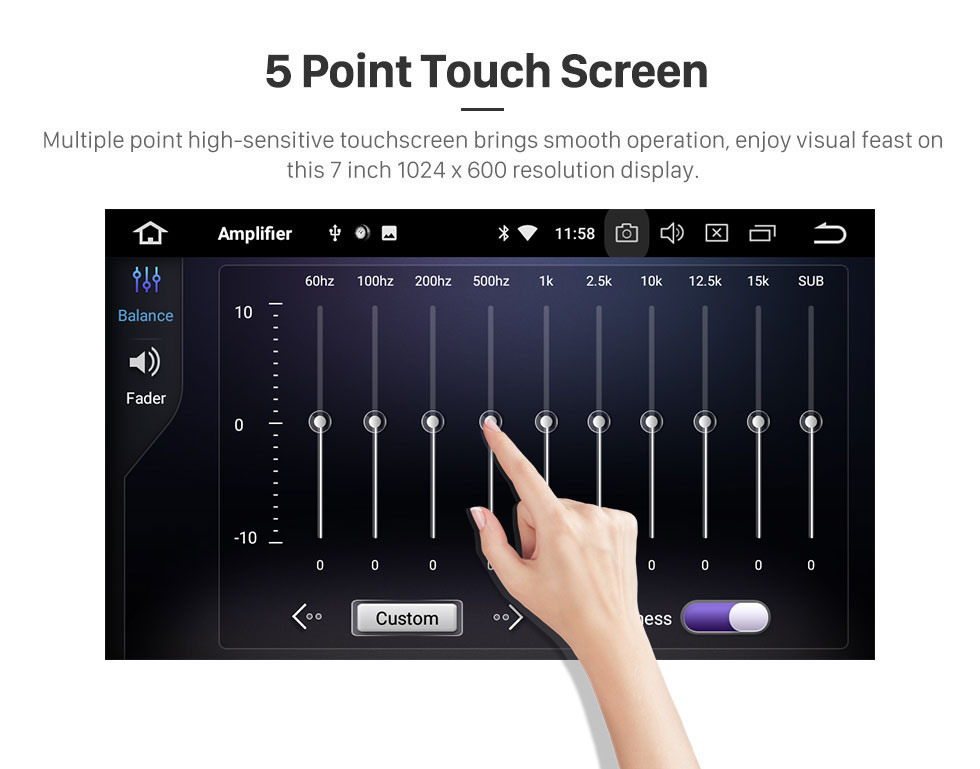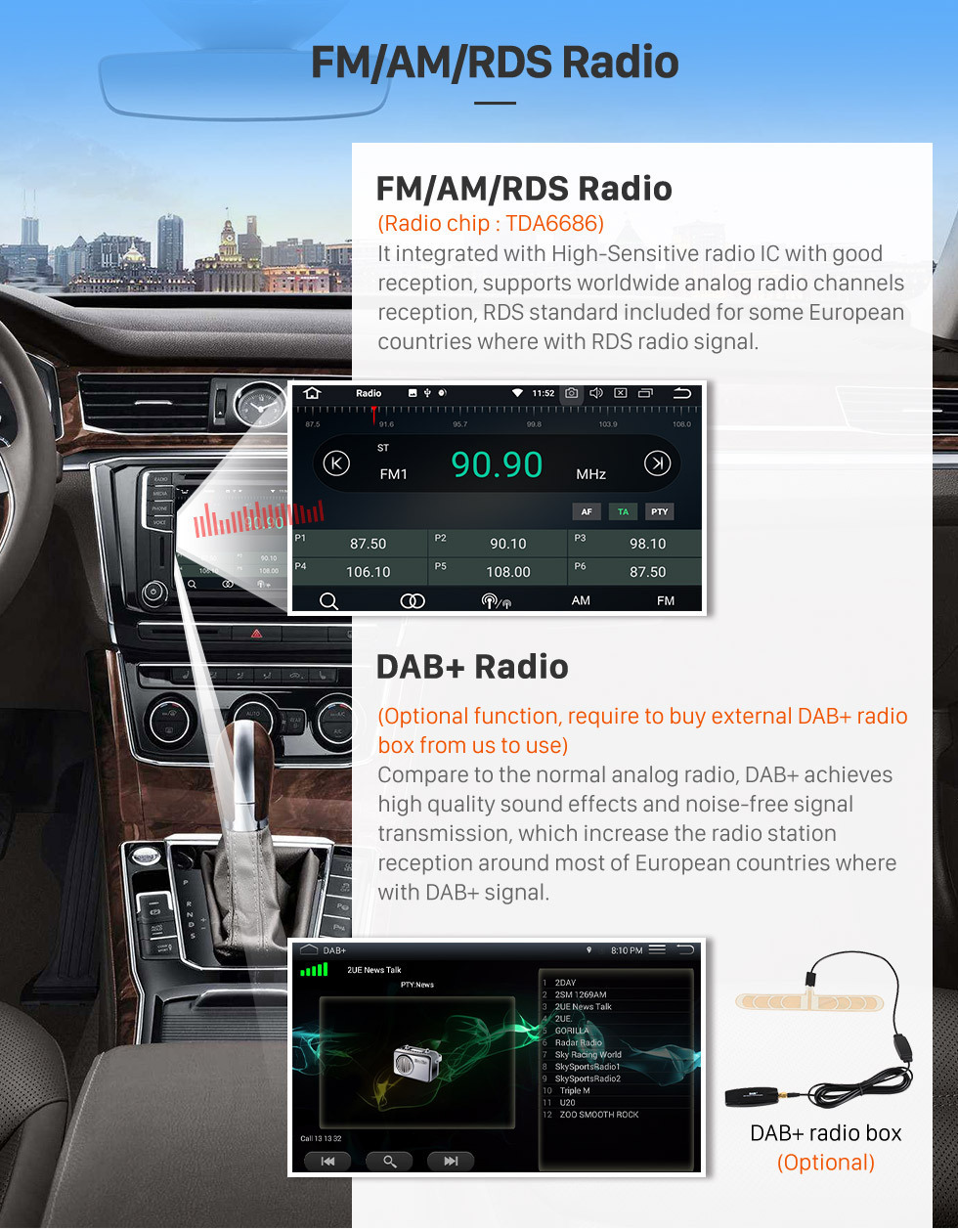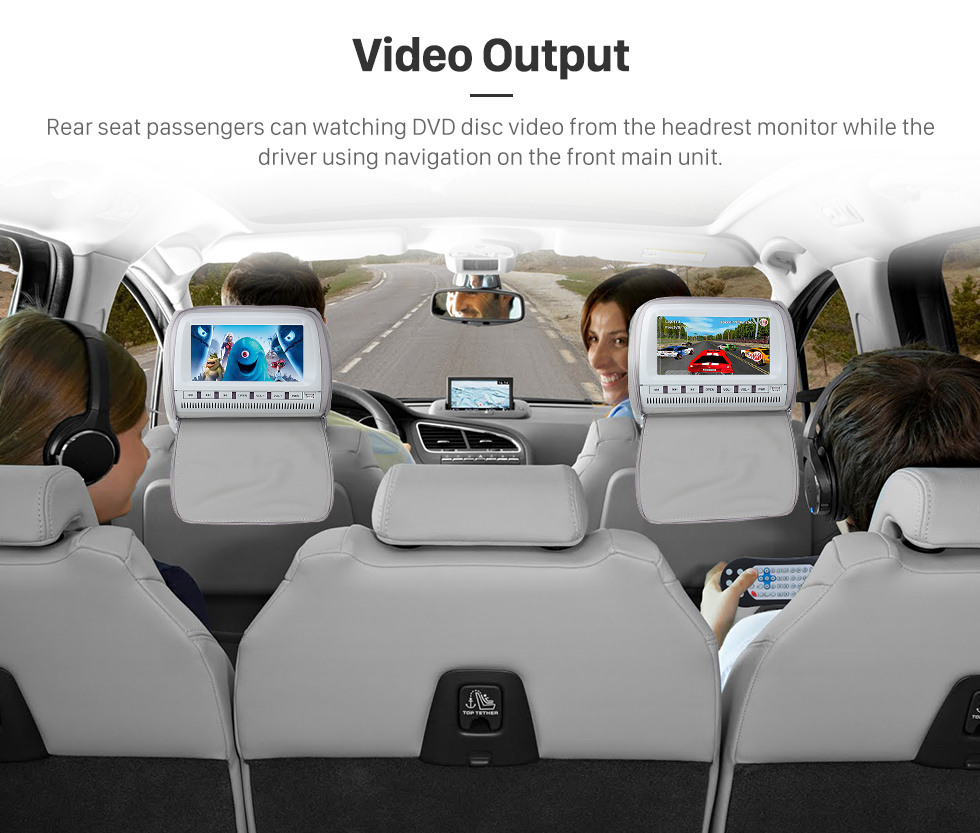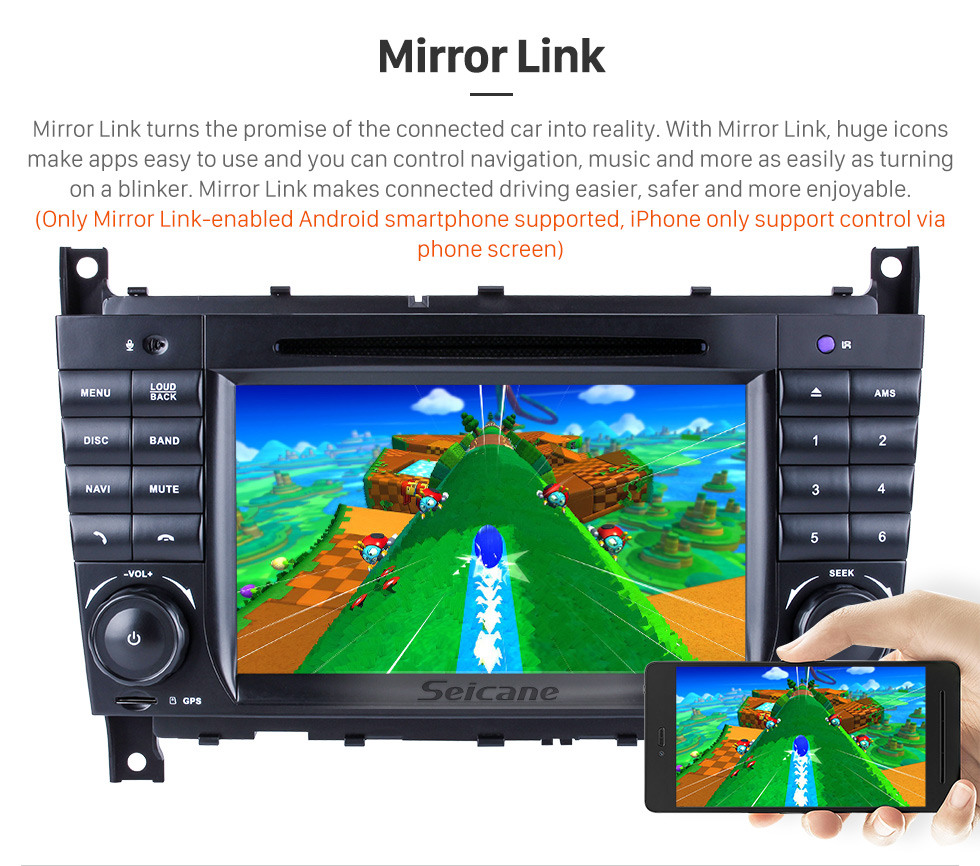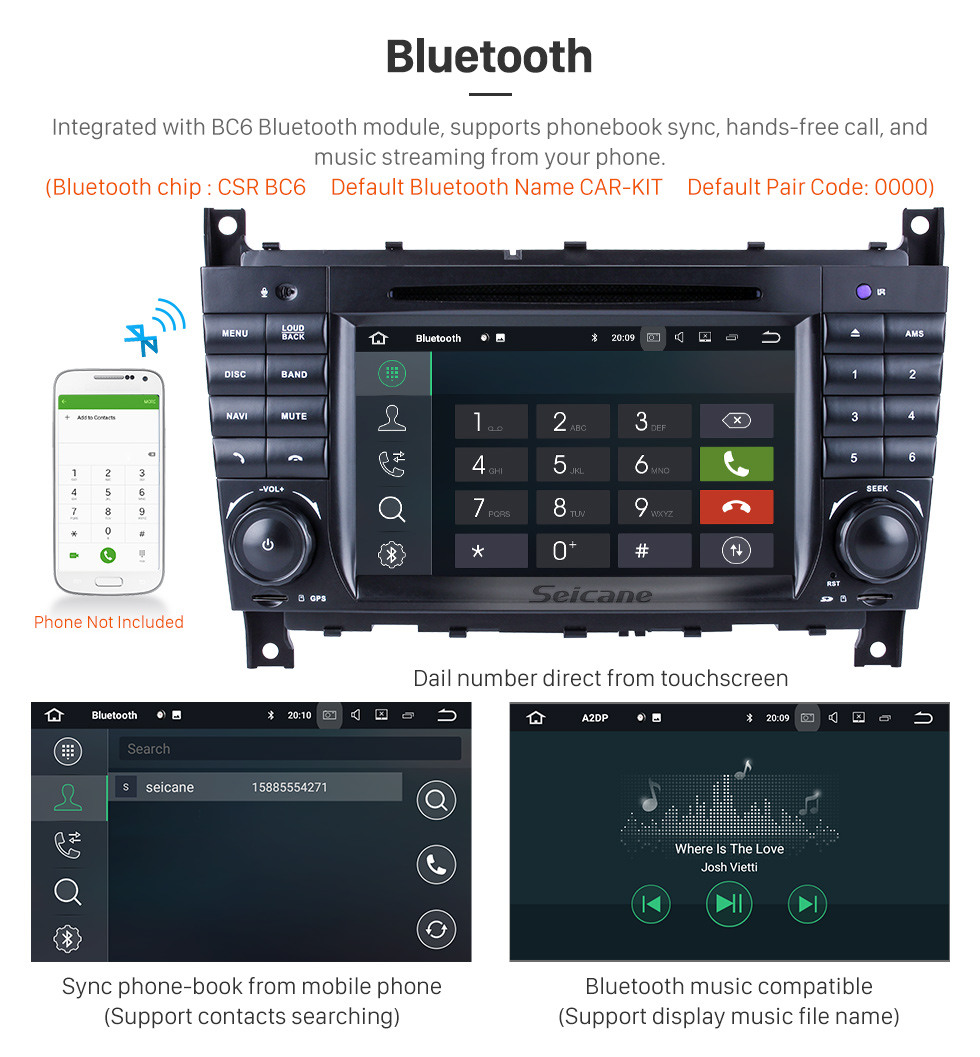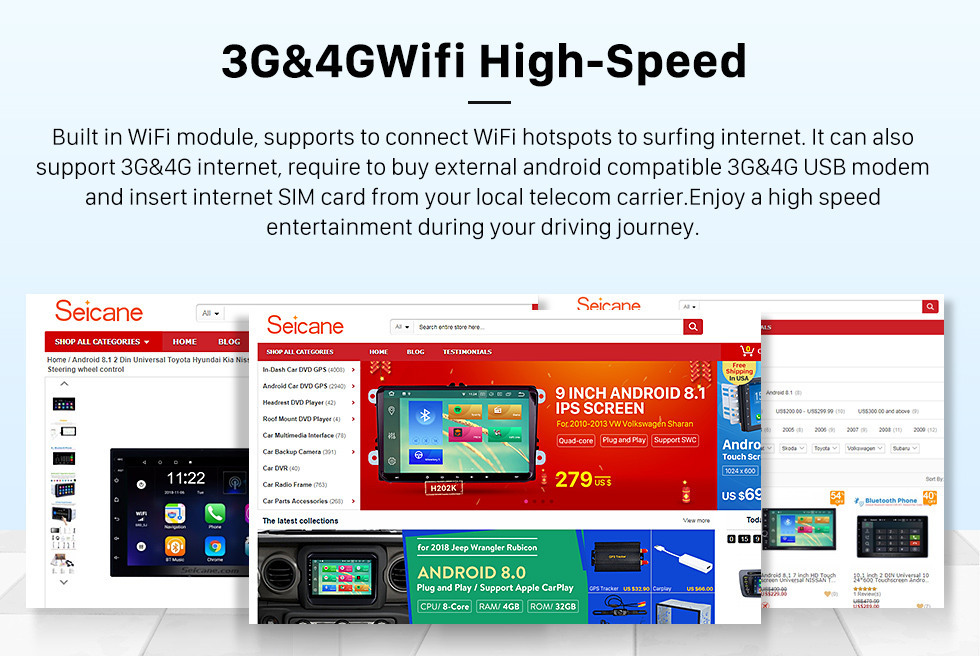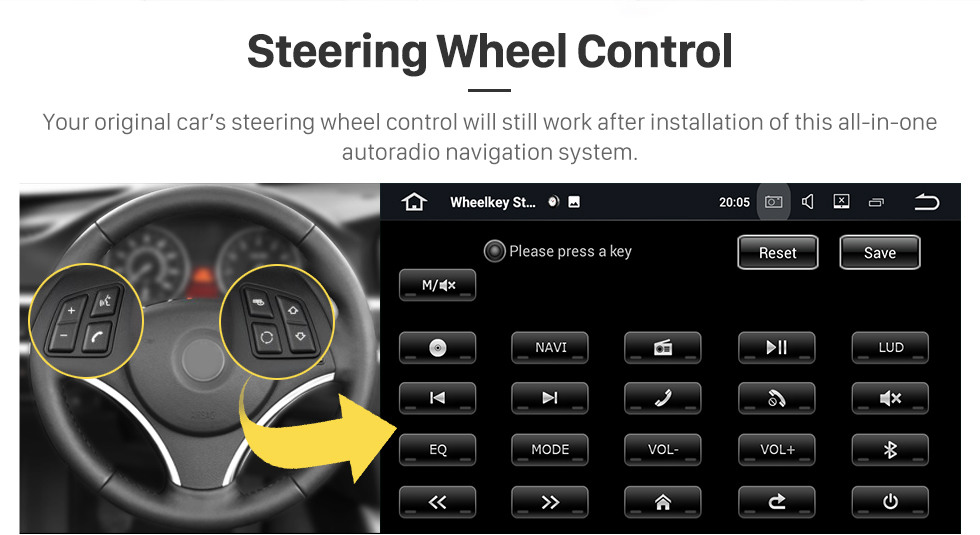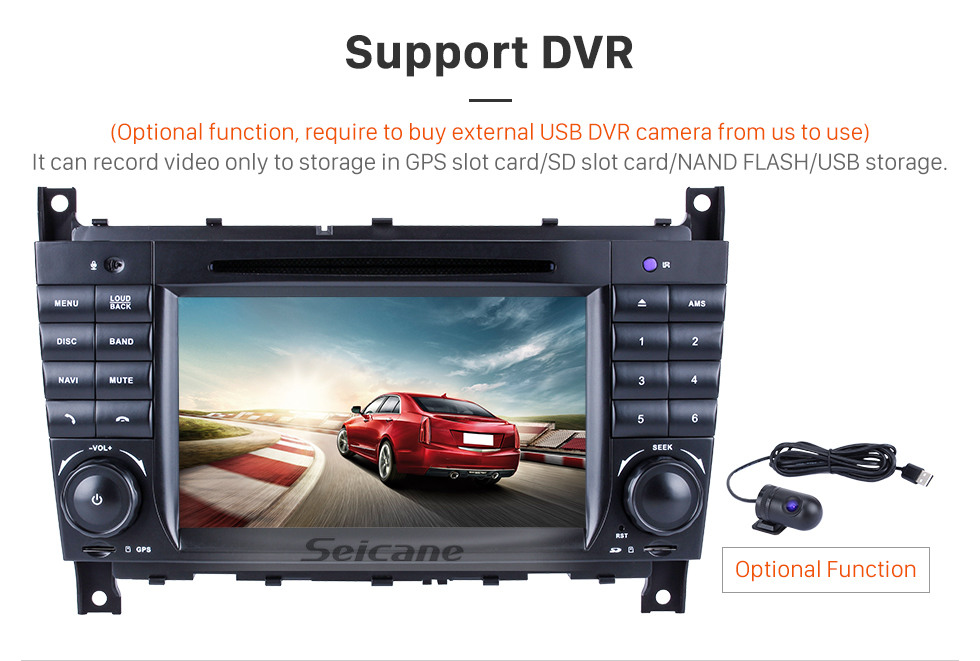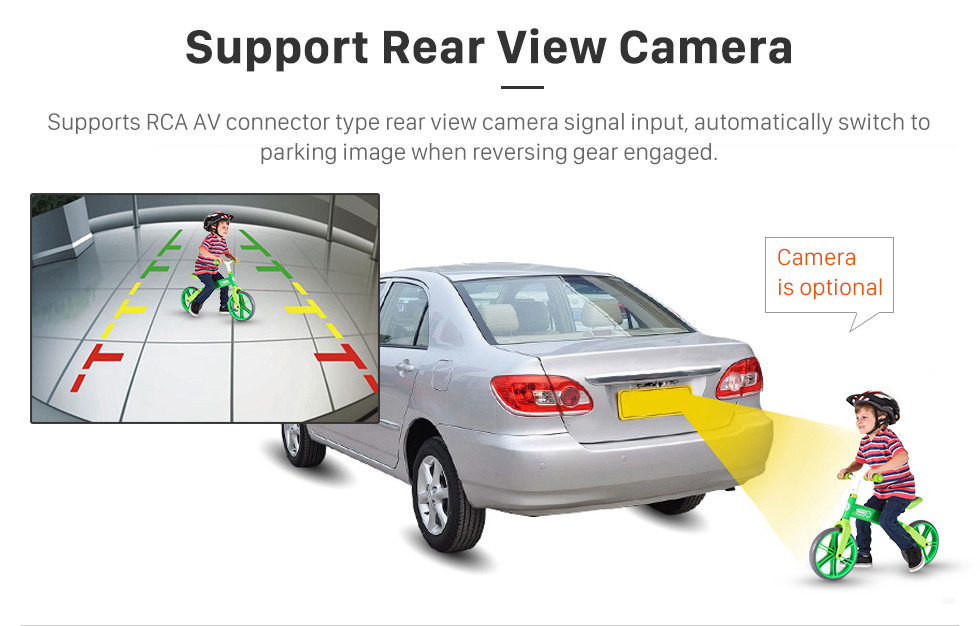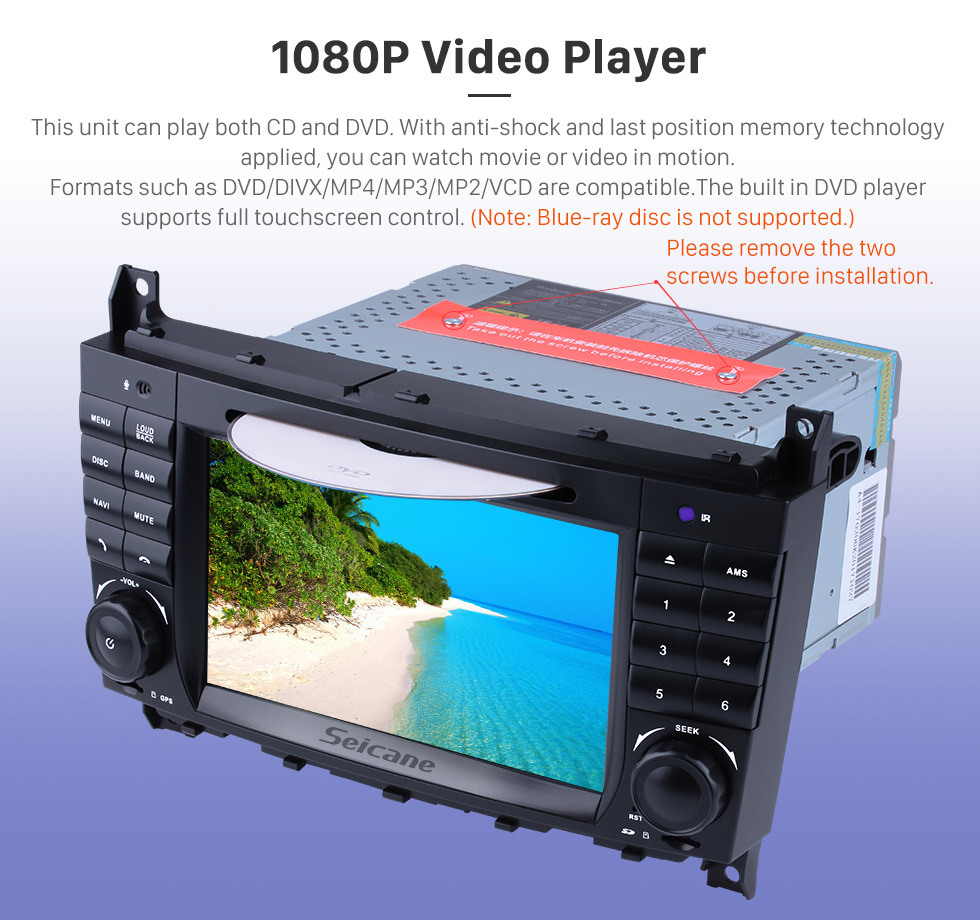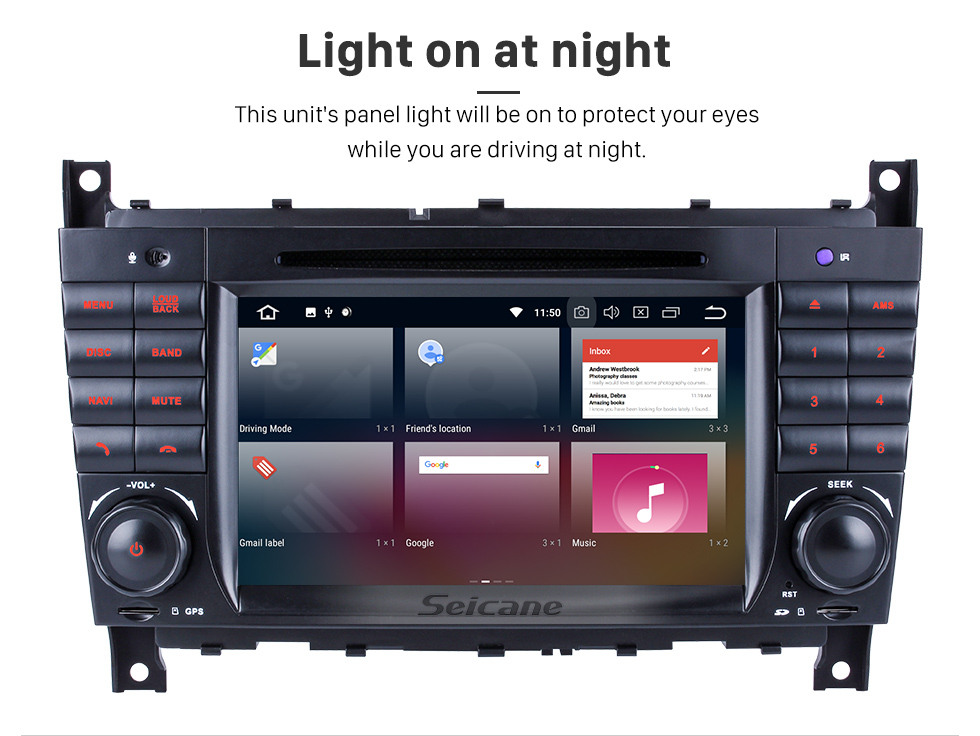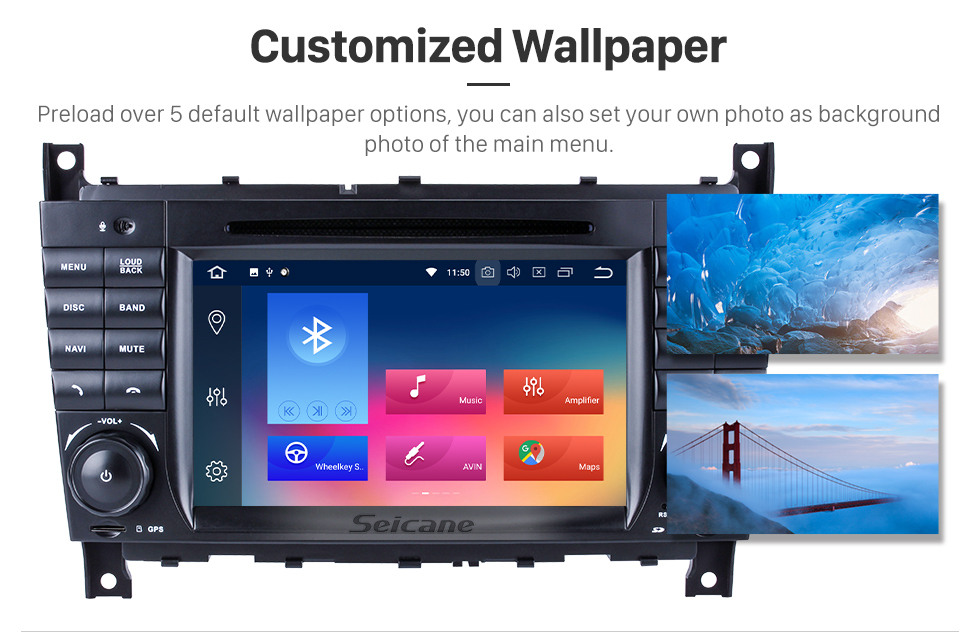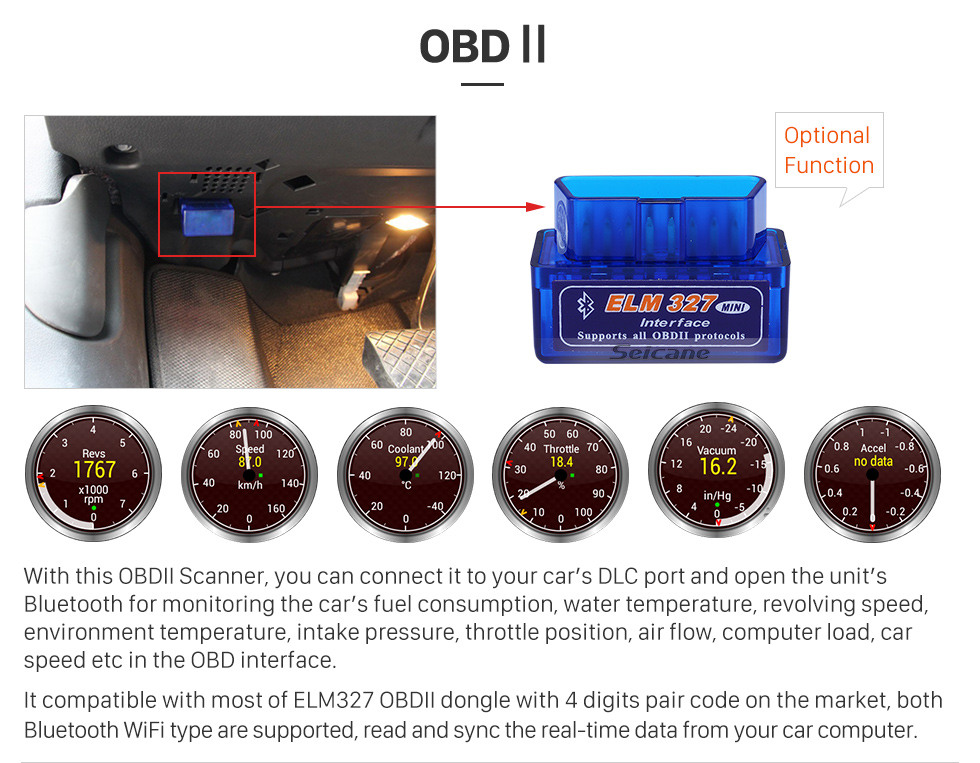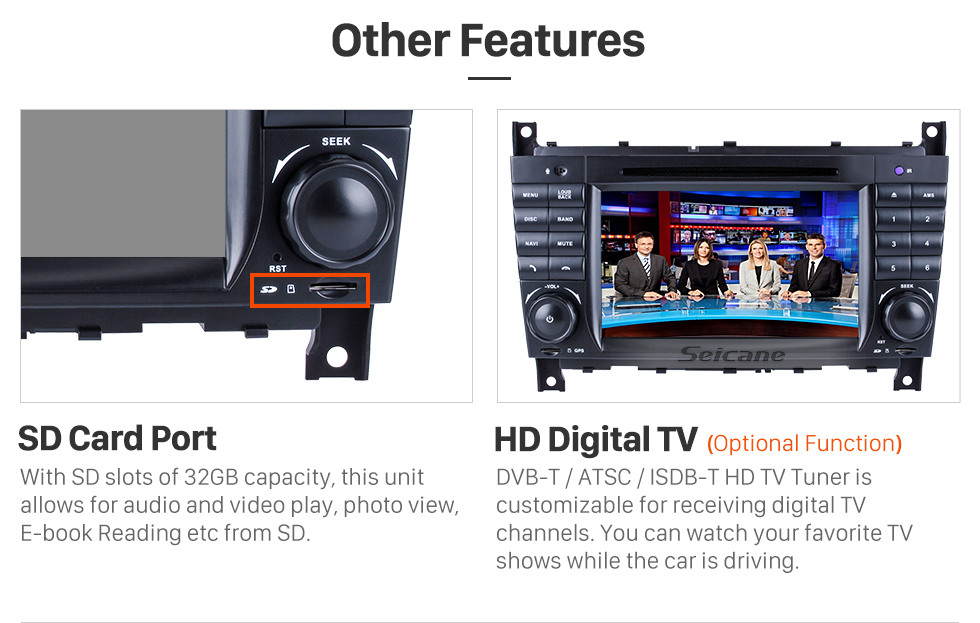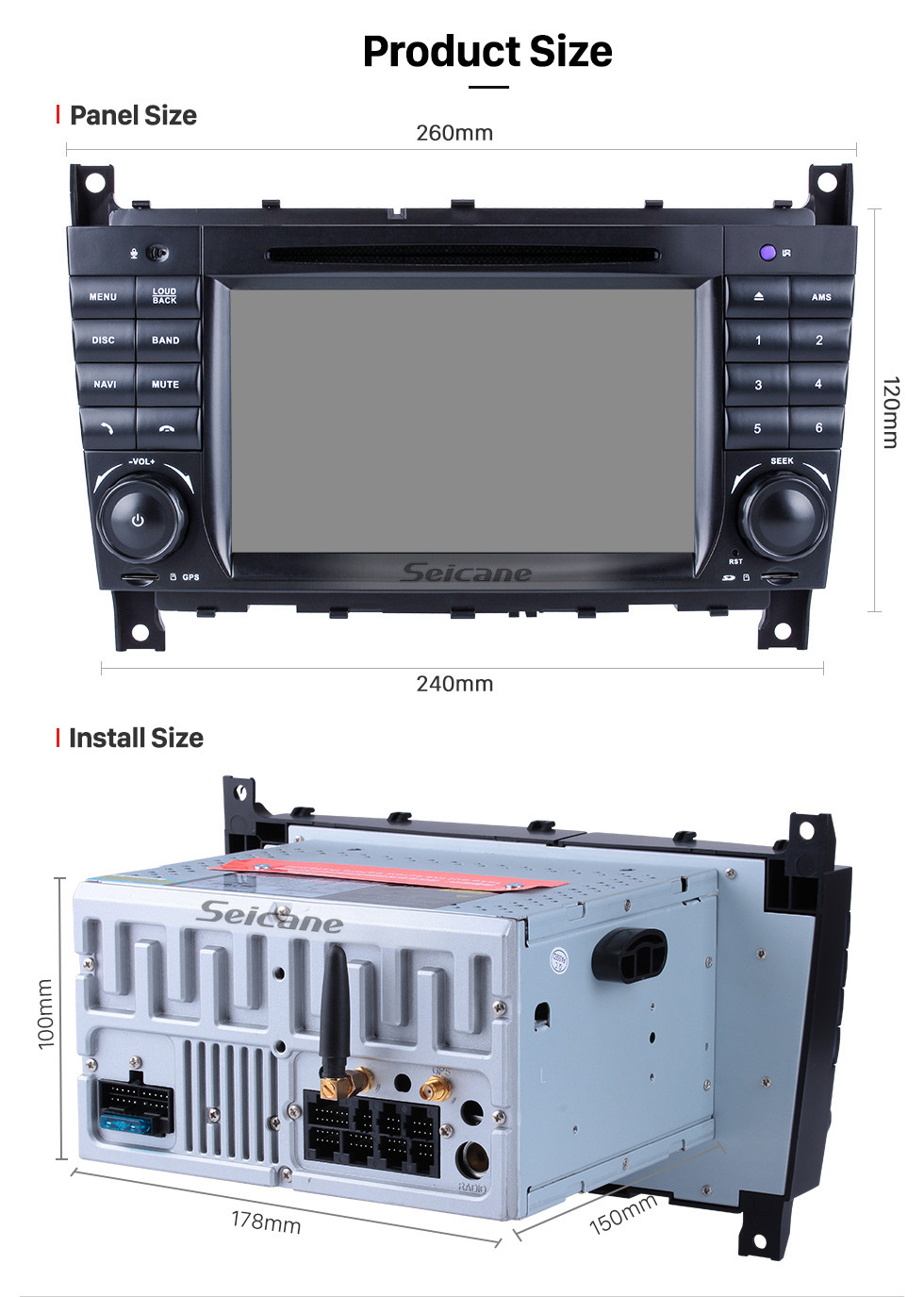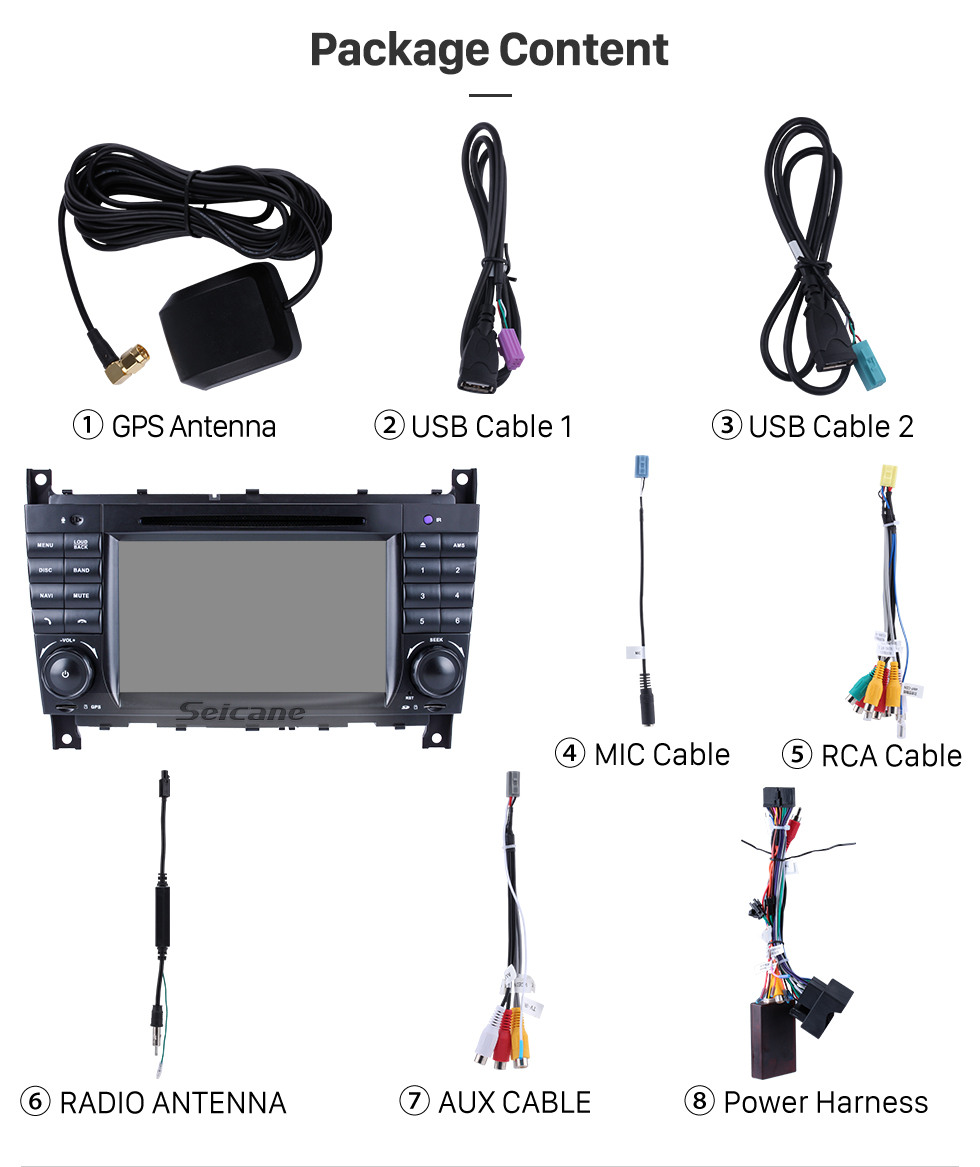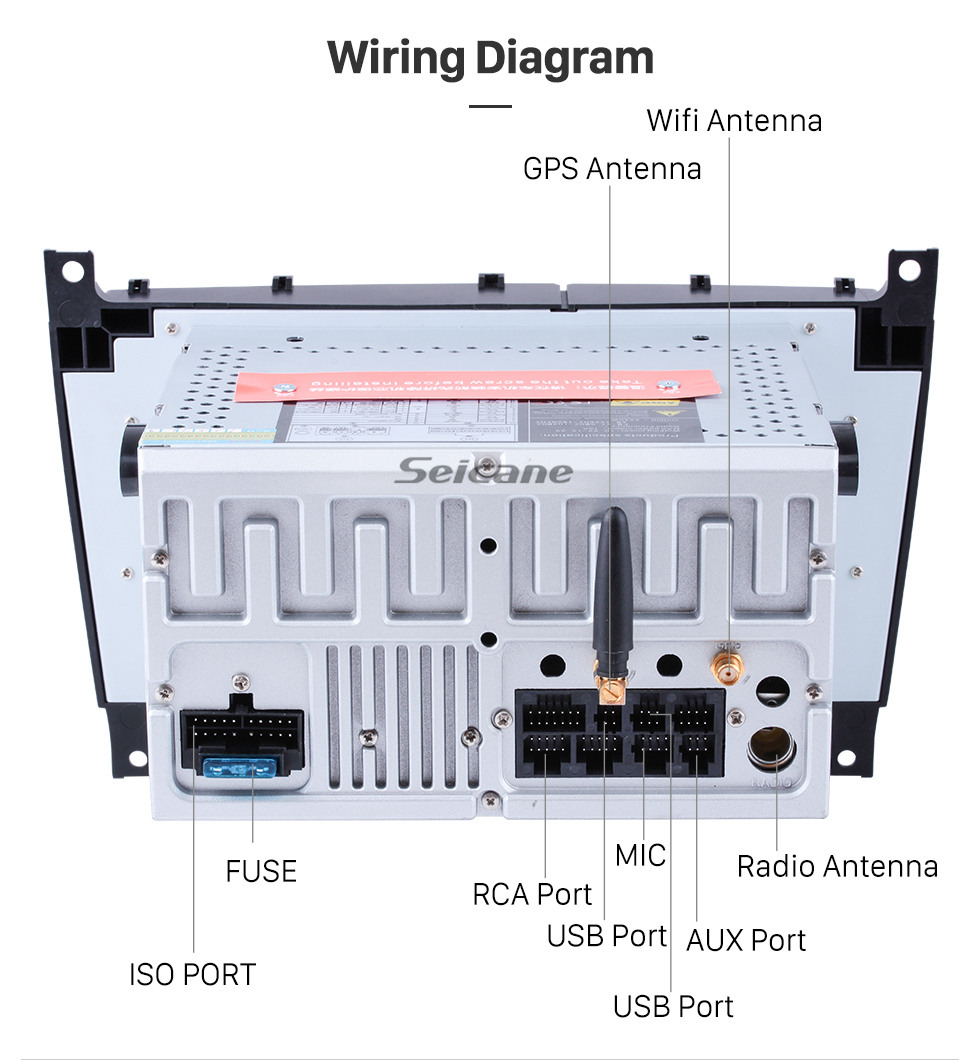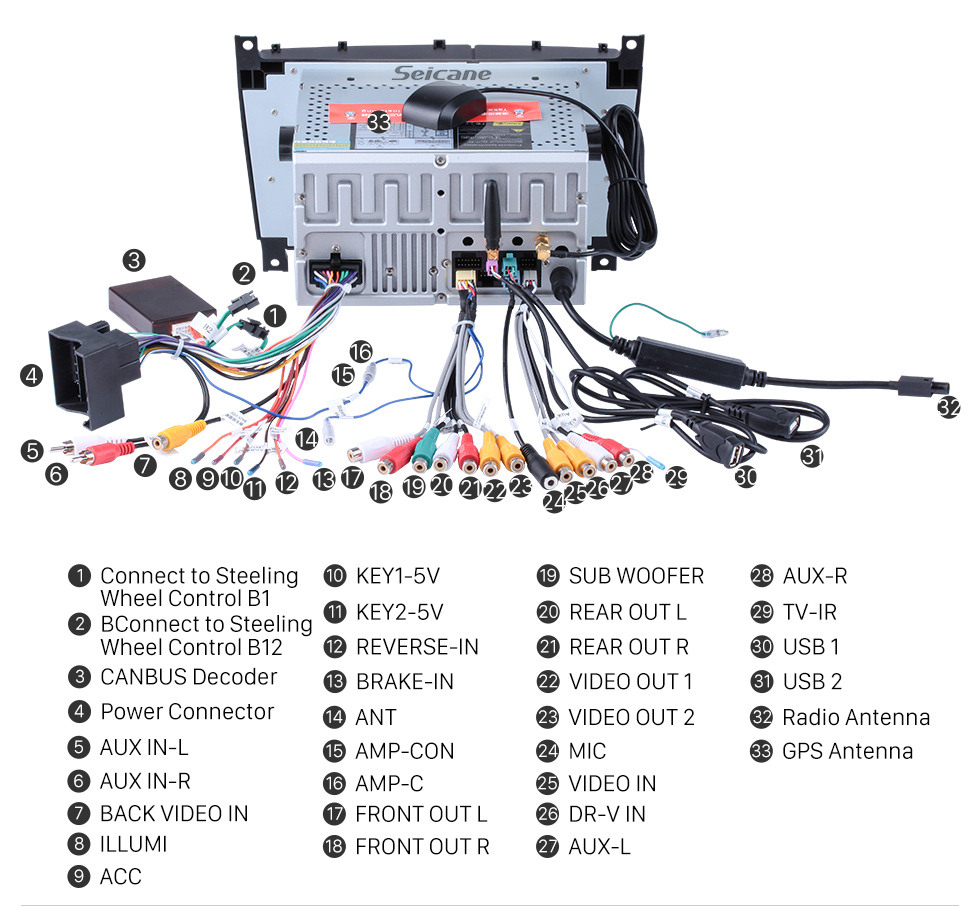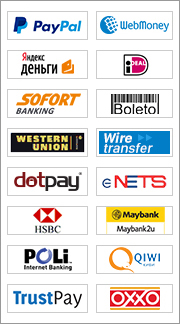 Product Highlight

This unit is plug and play, easy to upgrade and install, your car's steering wheel control still work after installation, so you can use hands-free calls and music streaming with buttons of steering wheel. It comes with a big HD touch screen for better visual experience, you can also mirror link your phone. And more importantly, you will have the latest 3D map navigation system for your trip.
Features Overview

Built-in: 4G/WIFI/App download/3D GPS Navigation/FM&AM Radio/Bluetooth/Dual Zone/File Management/HD 1080P/Steering Wheel Control/Mirror Link/MP3/AUX/USB.
Opt:OBD2/DVR/Backup Camera/TPMS/Digital TV
Advanced Configurations

OS: Intelligent pure Android 9.0 system
CPU: High-quality 8-core 1.5GHz Coretex-A53 processor with more efficient computing capability
GPU: with Mali-600MP2 GPU, It supports dual-screen display for the highest resolution of 2048*1536.
Hard Disk: 32GB Inland Flash
RAM: 4GB DDR3 RAM memory
UI: Fresh unique user interface with dynamic graphics
Screen: Smart HD multi-touch screen with smooth operation, high sensitivity and abundant interaction for the better view of your road ahead.
2 USB Ports: It comes with 2 USB Ports to meet your different needs of external devices, more choices for both practical and entertainment service, you also can connect a USB Hub for more USB ports. And USB OTG is also supported.
Unique Features

Latest Android System: Loaded with the most advanced Android operation system, it offers the fastest and smoothest operation you've never enjoyed before.
Prompt Response: Adopted 8-core 1.5GHz Coretex-A53 CPU and high-speed iNAND MLC hard disk, this unit can start up within just 1 sec. And it only takes less than 2 seconds for sound, 3 seconds for rearview and 16 seconds for operation.
High-speed 4G/WIFI Network: It comes with built-in WIFI network and can support the most up-to-date 4G module, allowing you to easily get access to internet for online music listening, online videos watching, online games watching, e-mail checking, etc as long as you reach a WIFI hotspot or connect it to a 4G/module.
App download: It replaces your factory radio with android based system of great utility and extendibility. You can download any applications in the android market for access to games, Skype, MSN, YouTube, twitter, E-Book, Gmail etc. This system also supports installation or removal of apps on RAM or SD optionally.
HD Touch-Screen Display: It greatly simplifies the operation with a digital multi-touch screen which can support multi-resolution, making it clearer than resolution 1024*600 with the same interface.
3D GPS Navigation: With 3D maps(maps in iNAND ), the best way to your desired destination is just in your reach within seconds. All the navigation information is available, such as the current location, speed, mileage, landmark building display,3D street view, destination search and turn-by-turn voice directions, etc. You can also download the latest Google maps app. And it supports Auto Google, SYGIC etc. With dual zone function, the music from radio/AV/TV etc can be played behind the scene under GPS mode and it will switch to the GPS voice automatically.
Radio Tuner: Built-in with strong digital FM/AM radio tuner, this car A/V system features searching radio channels automatically, manually and storing them in the process. RDS is also supported.
Bluetooth: It upgrades your car with BC8 Bluetooth module for hands-free calls and music streaming. With ringtones and voice coming out from the car speakers, you can dial, receive, reject and mute calls without taking your hands off the steering wheel. Its phonebook function enables you to search for contacts directly on the big screen of the head unit. The capability to stream your favorite music from the Smartphone wirelessly is also desirable. Besides, this powerful Bluetooth function supports CID as well.
Office Tools: You can read and edit office files formats such as DOC/XLS/PPT/PDF/TXT on it as your tablet.
File Management: With file browser, you can open files with the corresponding applications, search files and manage them.
AUX: This function is for audio, video input and output from external devices.
Steering wheel control: Your original car's steering wheel controls will still work after installation. There are built-in dozens of car model setting for steering-wheel function setting.
USB/SD Connection: Support Double SD card/Multi-Media card/GPS card. The maximum capacity is up to 64G. This unit allows for audio and video play, photo view, E-book Reading etc from SD or USB. A wide range of audio and video formats are compatible with this unit, including MP3,WMA,WAV,APE,FLAC, MP4,H.264,WMV,AVI,RM/RMVB,VOB,etc. Besides, JPG/BMP/JEPG/GIF/PNG picture are supported.
Built-in Amplifier: Equipped with 7388 Amplifier IC, 4 channel output 4*45W Amplifier is embedded into this car audio system.
Mirror link: It synchronizes your mobile phone with this DVD player trough WiFi or USB. This technology enables you to gain access to your Smartphone's applications on the unit to play music and videos etc. It currently supports android phones and iPhone.
Options

HD Digital TV: DVB-T/ATSC/ISDB-T HD TV Tuner can be provided for receiving digital TV channels.
Car DVR: The DVR function is used for recording the whole process of traffic accidents, taking photos for front of vehicles and storing the video in real-time while driving.
4G module: With this 4g module, you can connect to 4g internet by inserting an SIM card to it.
Backup Camera: It adds a backup camera for automatically switching to the parking image while reversing. This option includes a waterproof and night vision backup camera which will be mounted to the position of your car's license plate lights and the cables for its connection. The default rearview camera is wired. If you need the wireless one, please send a note us after placing order.
OBDII: With this OBDII Scanner, you can connect it to your car's DLC port and open the unit's Bluetooth for monitoring the car's fuel consumption, water temperature, revolving speed, environment temperature, intake pressure, throttle position, air flow, computer load, car speed etc in the OBD interface.
WIFi for monitoring the car's fuel consumption, water temperature, revolving speed, environment temperature, intake pressure, throttle position, air flow, computer load, car speed etc in the OBD interface.
DAB+: Short for digital audio broadcasting, DAB+ as an advanced digital radio technology for broadcasting radio stations integrates a number of features to reduce interference problems and signal noise. With high-quality sound, it offers more radio programs over a specific spectrum than analogue FM radio. Besides, DAB+ can not only automatically tune to all the available stations, offering a list for you to select from, but also provide real-time information such as song titles, music type and news or traffic updates. It's the best choice for radio lovers and music enthusiasts.
TPMS: Perfectly connected with this head unit with simple installation, the TPMS reports real-time tire-pressure information via a pictogram display or a simple low-pressure warning light to help you save fuel consumption, extend the tire life, decrease downtime and maintenance and increase environmental efficiency. The early recognition of the malfunction of tires provided by TPMS can avoid traffic accidents to improve safety in the whole process of driving.
Write Your Own Review
by Greg Appelt
August 9, 2015
I just had this unit installed in my 2009 CLK550 (W209). It fits perfectly.
I just had this unit installed in my 2009 CLK550 (W209). It fits perfectly. Maybe an extra 1/8 inch at top, but that may be due to the 'professionals' who installed the unit. They broke a clip and somehow messed up the vent so it only blows on my feet.

I love the back-up camera, bluetooth for phone AND streaming audio. I can now listen to Pandora in my car!! Now if I can just get rid of the Dutch flag and change the km to miles in the Nav I'll be super happy.

The technical support has been awesome. They verified what vehicle and dash opening size (down to the millimeter) before they would start my order. Even with international shipping, it only took 6 days to arrive. Thank you Seicane. I've already bragged about your site and service to several other Mercedes owners.

by Robert

March 29, 2017
S127508 Head Unit Review
I installed this unit in my 2009 CLK-350 back in September of 2016. From the onset, I was disappointed no one offered me a Converter to be able to retain the stock Fiber Optic Amplifier. So I ended up ripping out the 5-Channel Harmon Amp and replacing it with two conventional units. I have a 4-channel 200W running the door speakers and a 2-Channel 100W for the sub channel.

After having lived with this unit's "quirks" I wasn't sure whether Android 5.1.1 is fully developed and problem free. The Volume Control has delays almost as if this wasn't done with Interrupts. I was NEVER able to simultaneously get my Phone and the Bluetooth OBDII Adapter to pair with the unit. The Radio Application only has 6 Presets and reception is not stellar. I deleted some Phone Contacts in the unit, only to find out my SD Card with Music got scrambled. Also the SD Card which holds the GPS got scrambled, so I had no GPS for months while Seicane sent me another SD Card for $25 which took two months to arrive. On the PLUS side, the unit fits the car nicely and you are hard pressed to see it's not a factory unit.

Nevertheless, I ended up buying another Android Unit for my son's van. This unit by Corehan is superior. The Volume Control has no delays and the Radio Application has 18 presets. Somehow Corehan did a better job! Corehan's tech support is also far better.

Would I recommend this unit? Only if you are a patient person and willing to put up with its quirks.
Would you recommend this product to a friend? Not sure