After Viewing This Item People ultimately bought
Details
Main features
1. This unit can support
steering wheel control
and
air condition system information display
.
2. This unit can support
vehicle setting information display
and
car parking system
.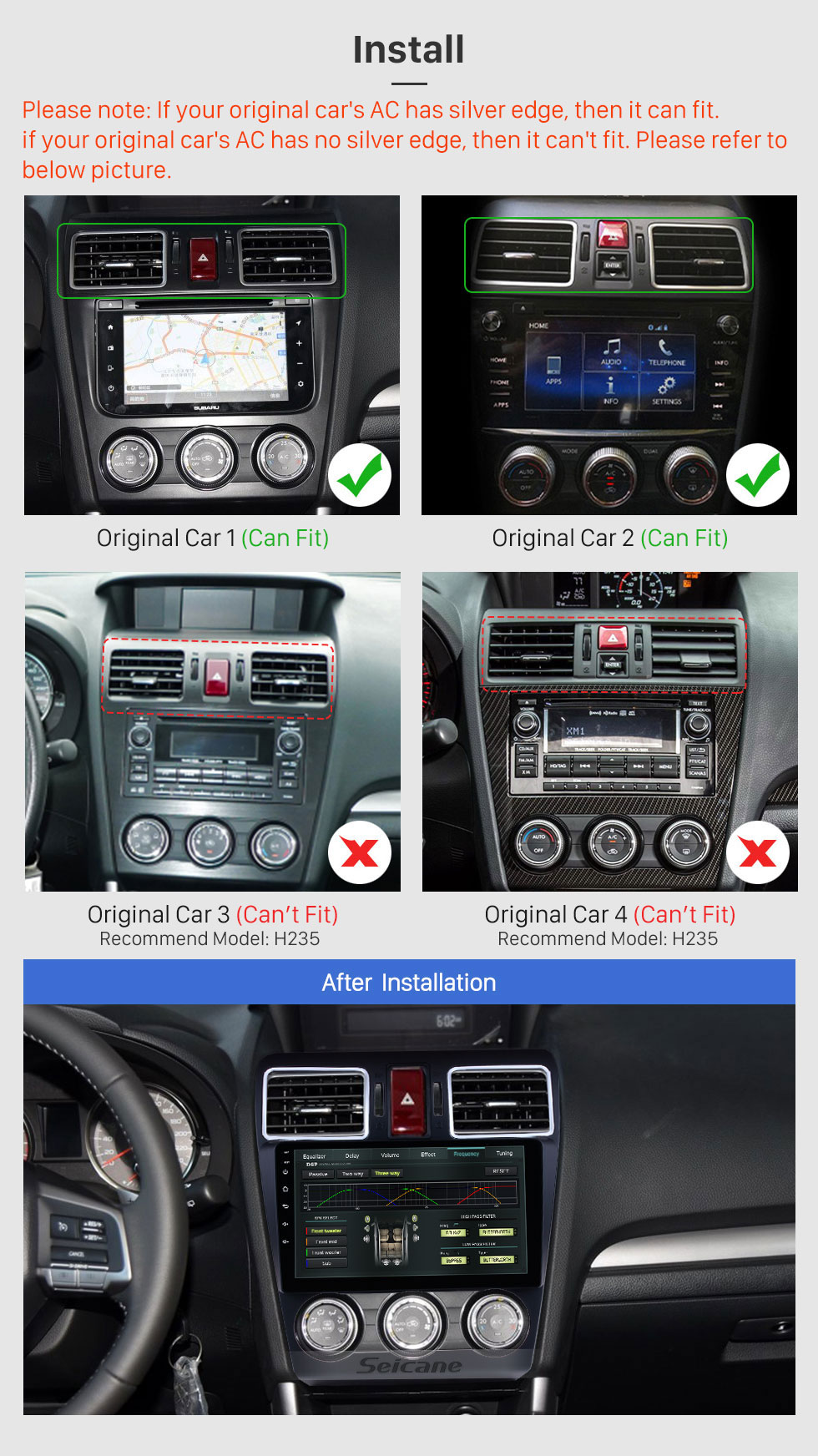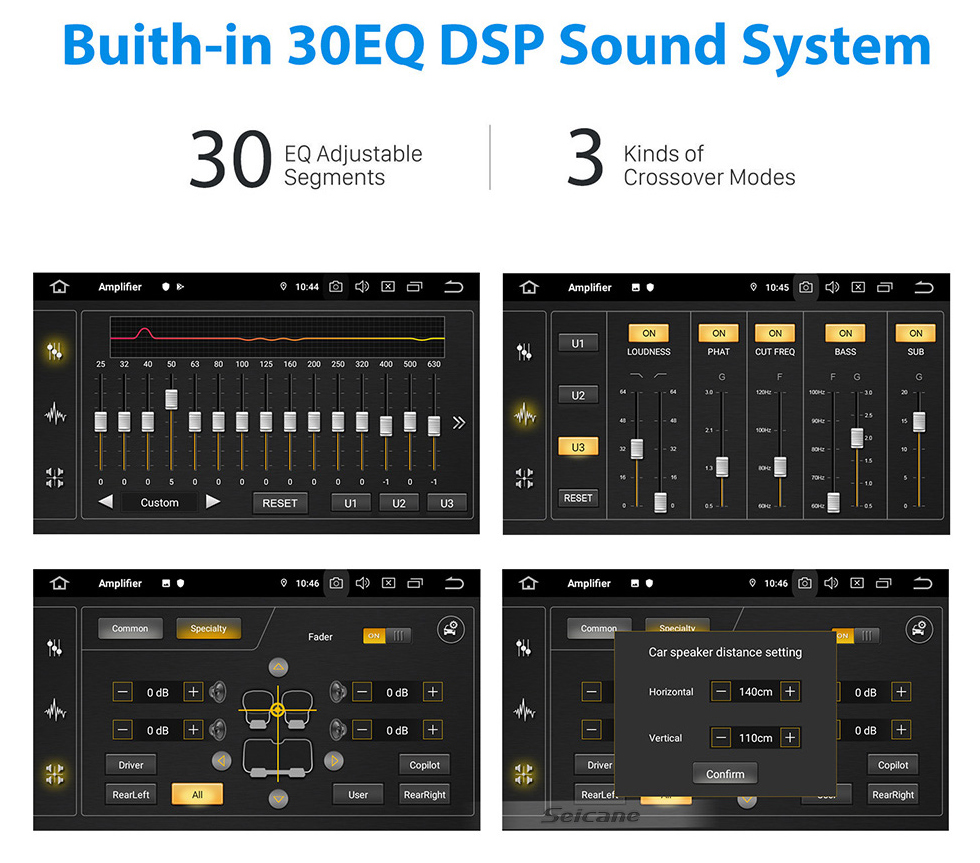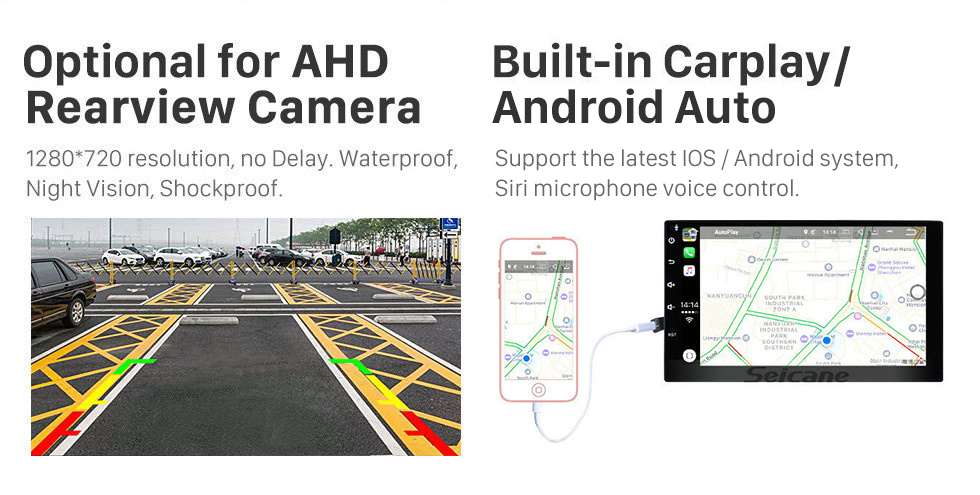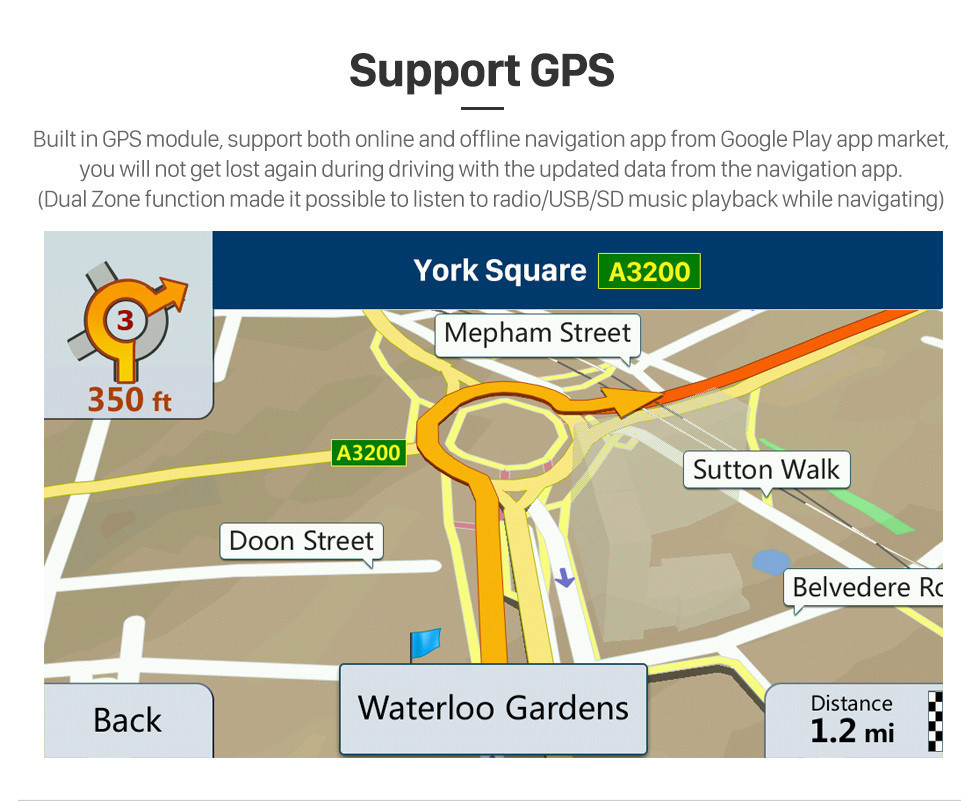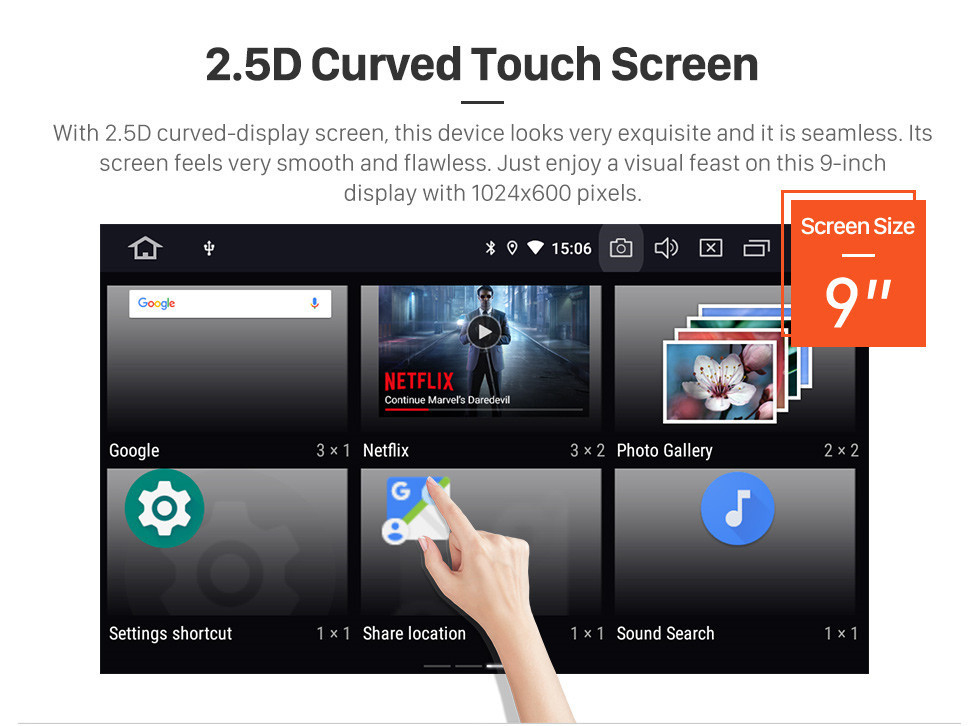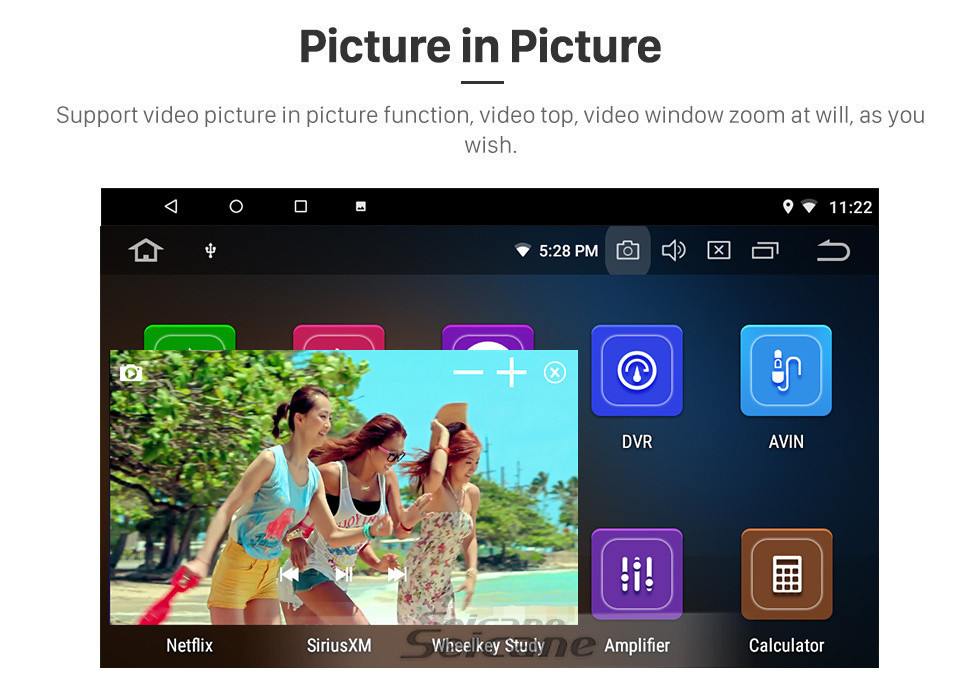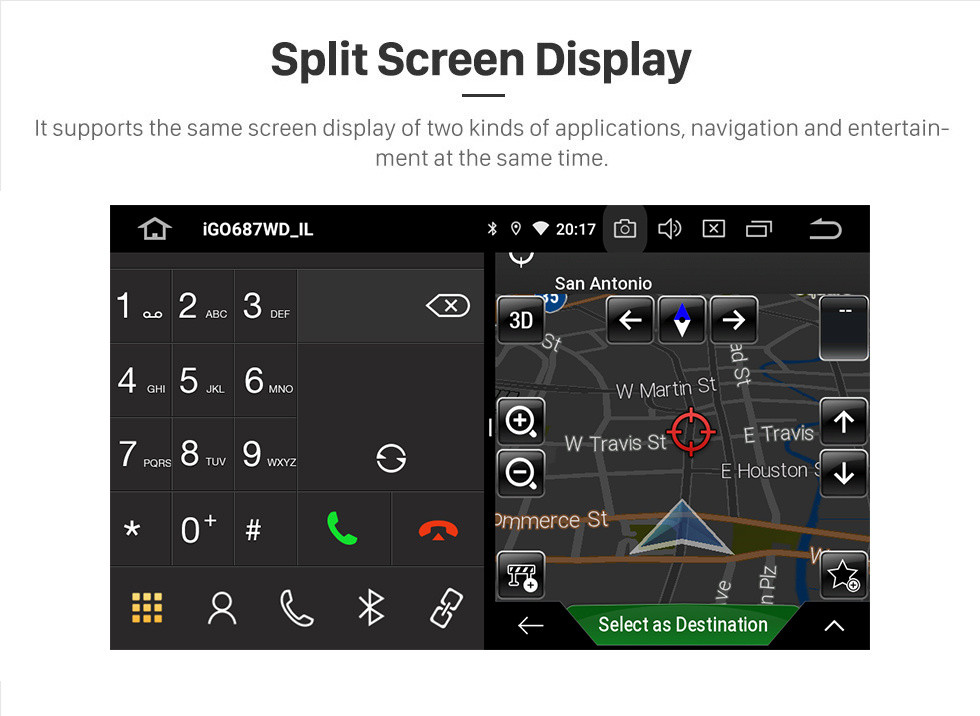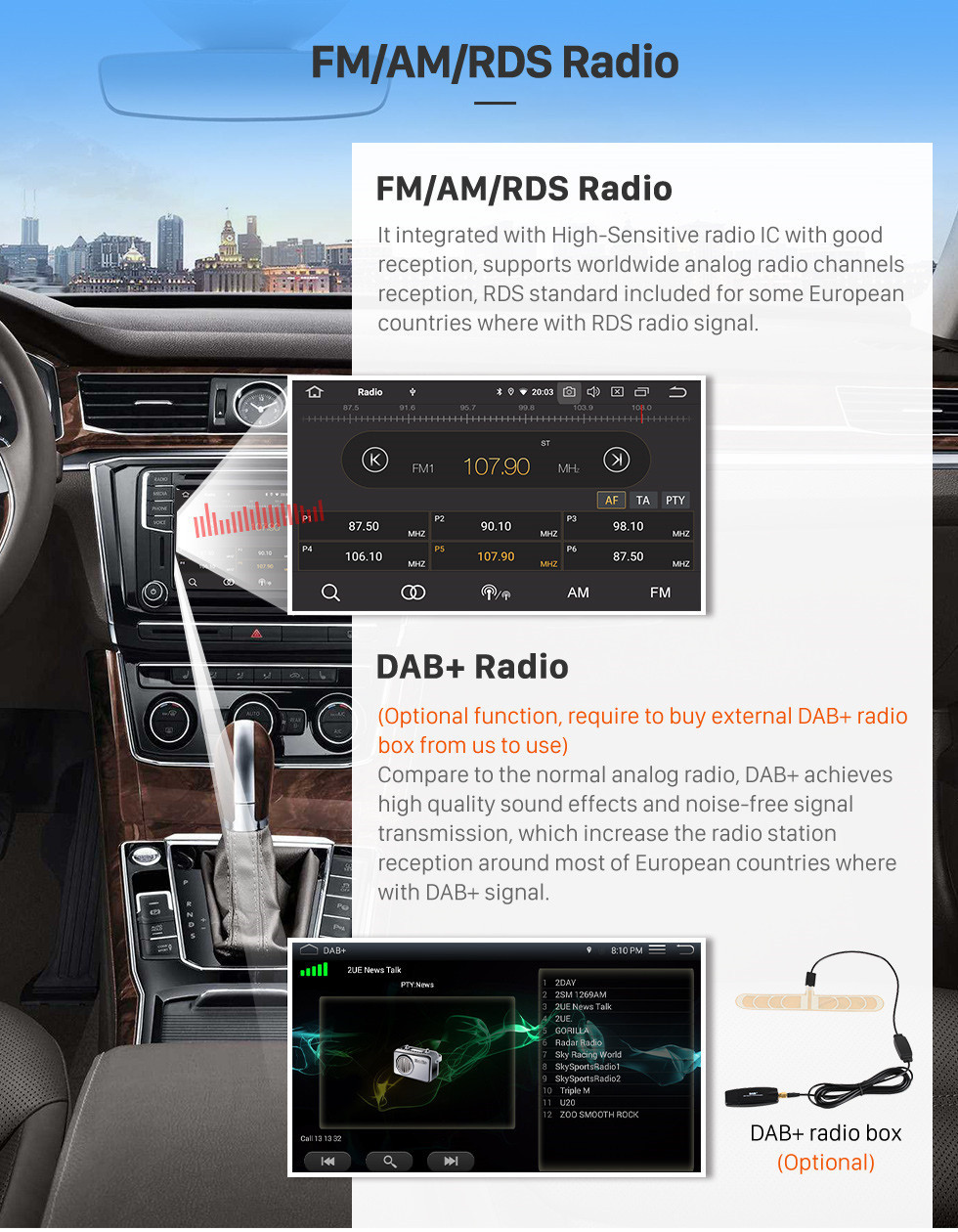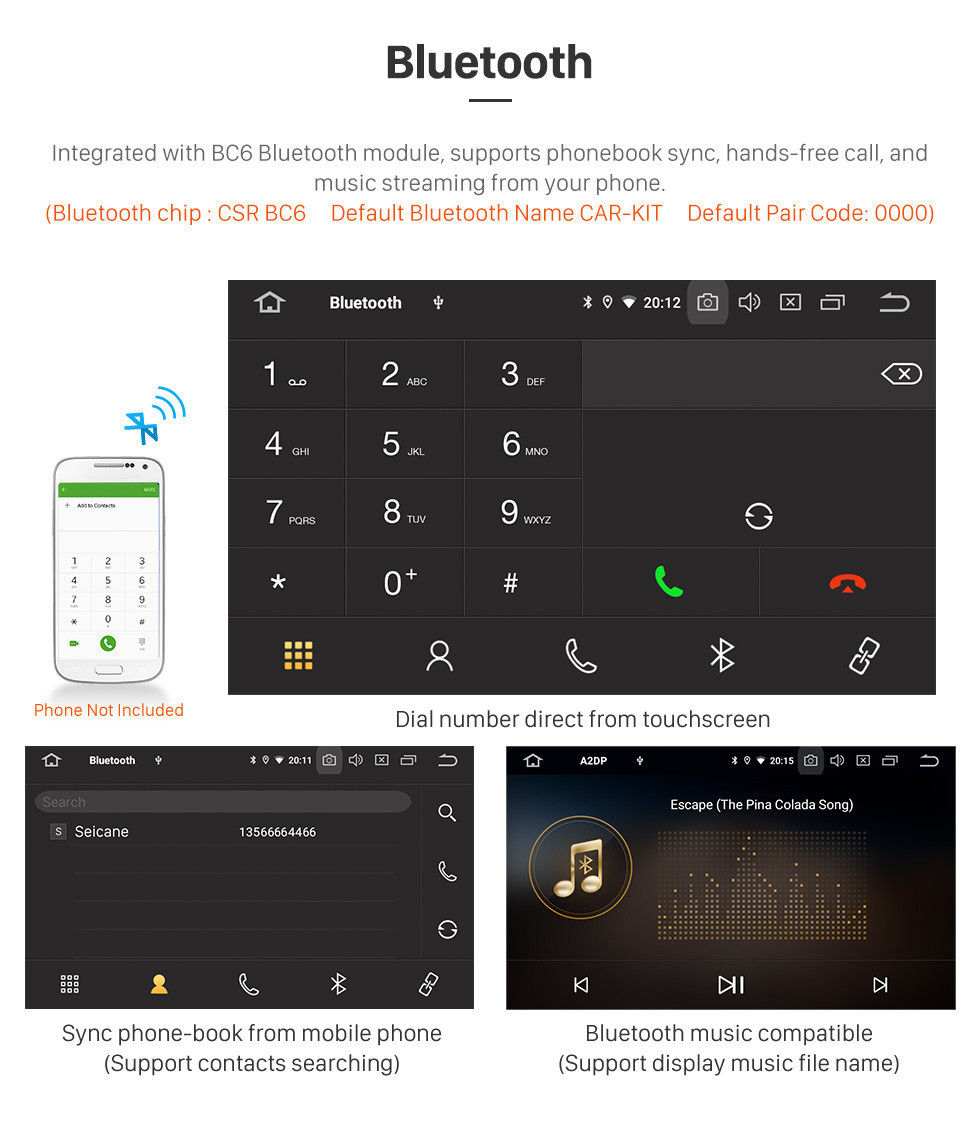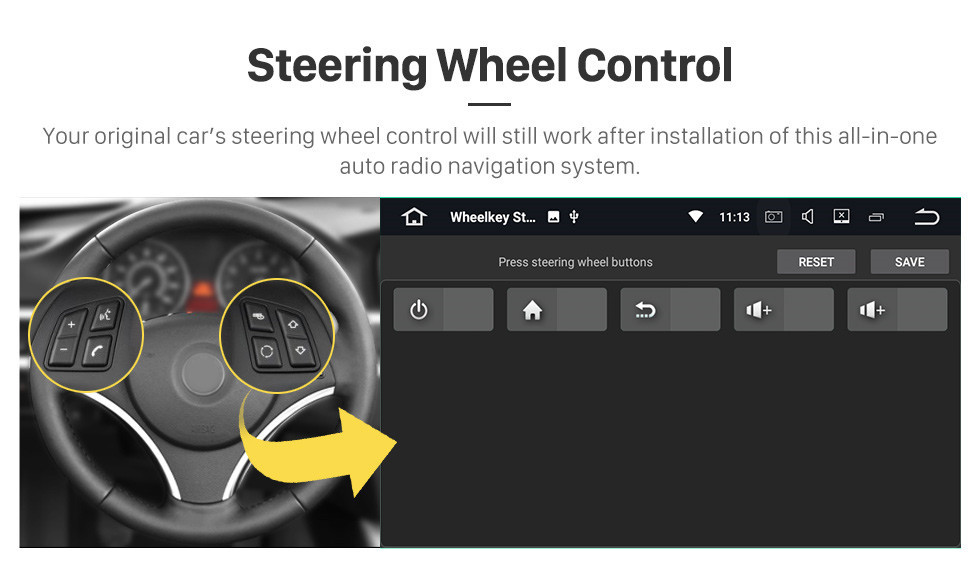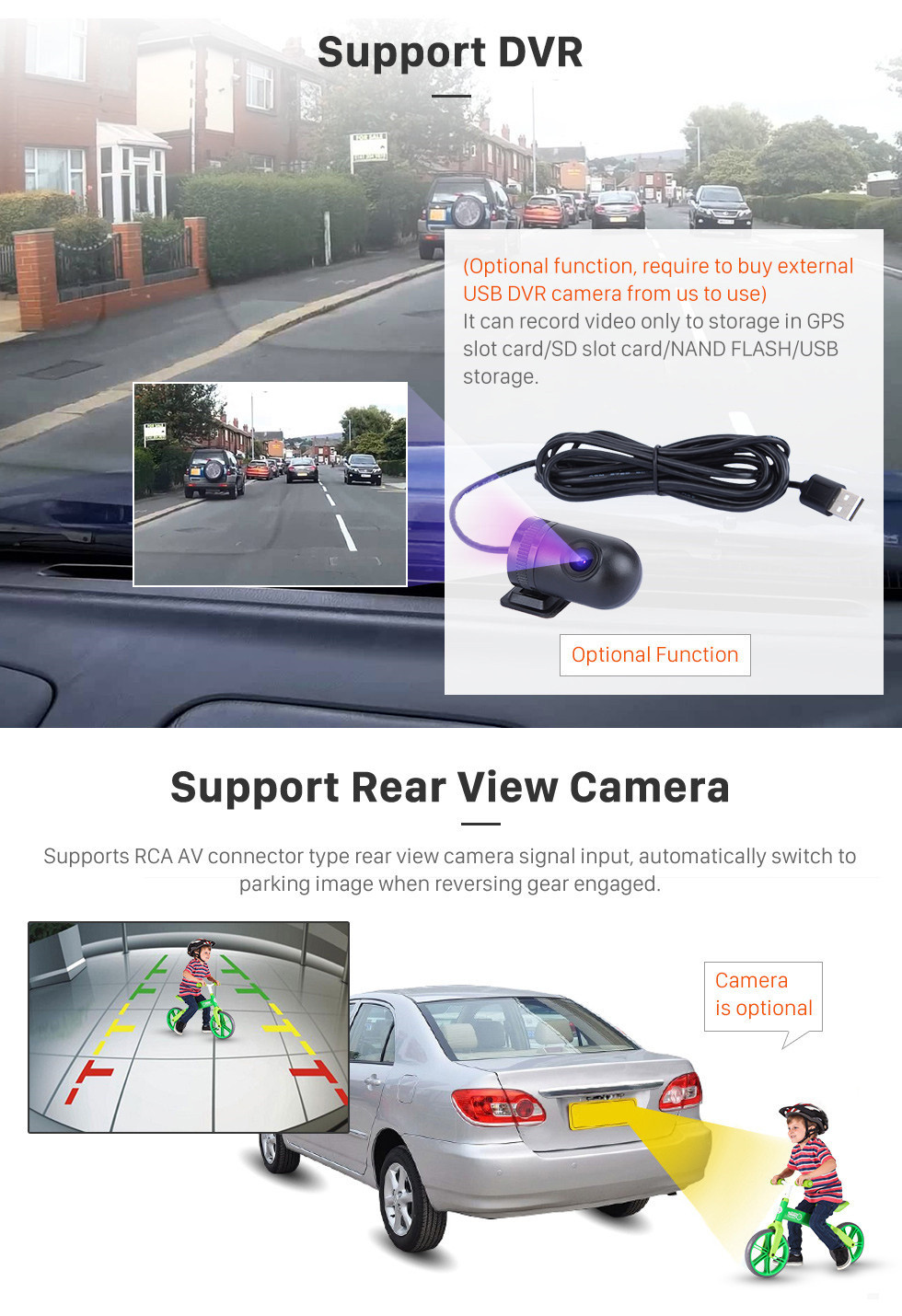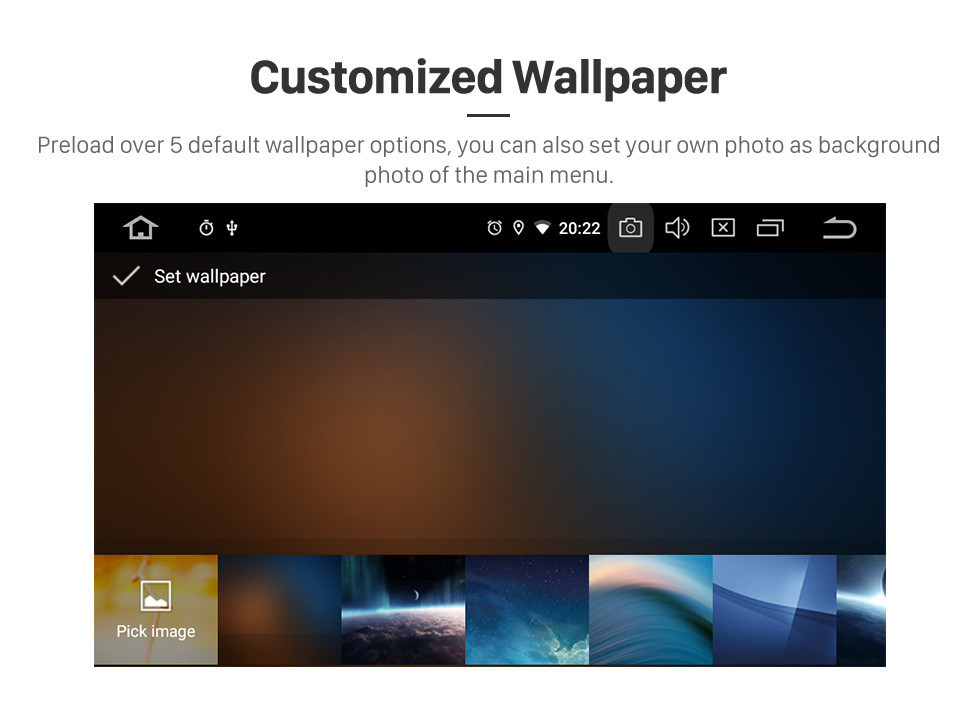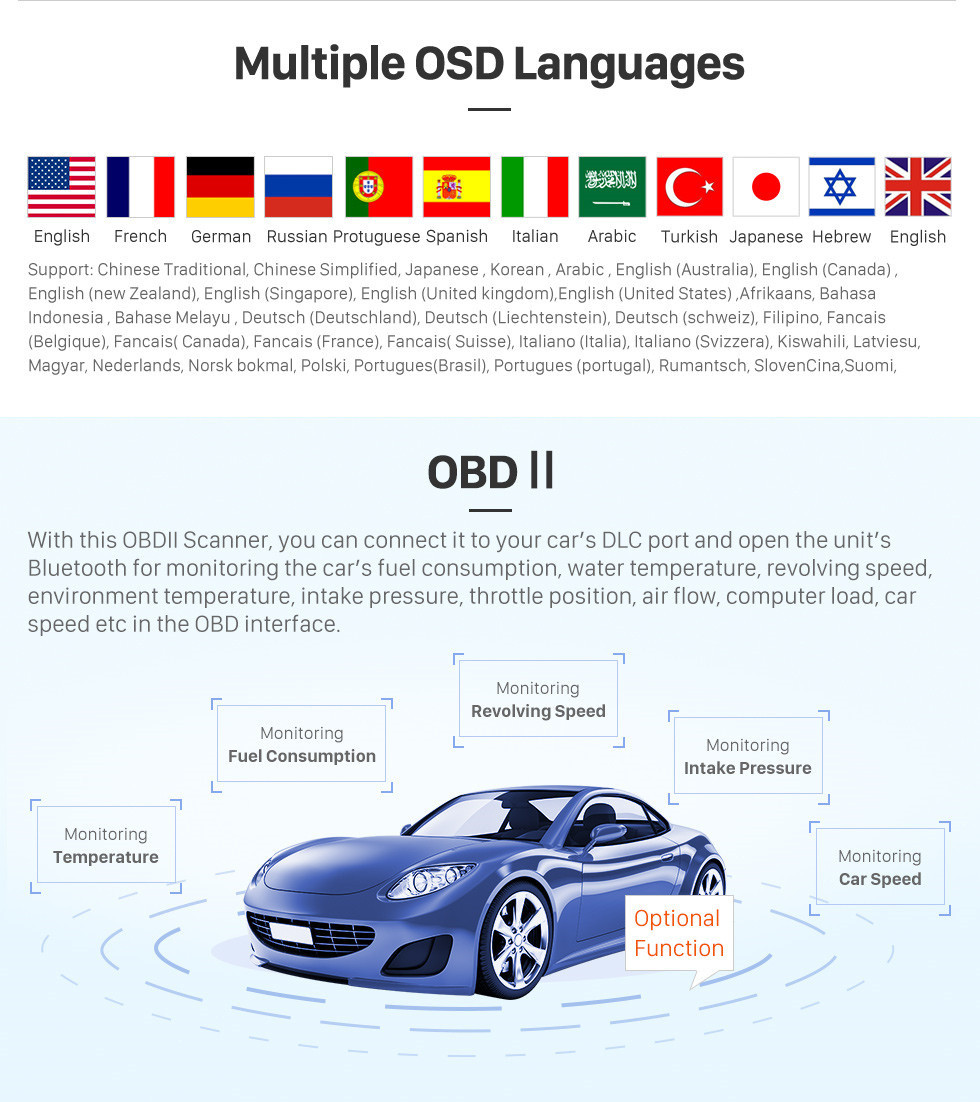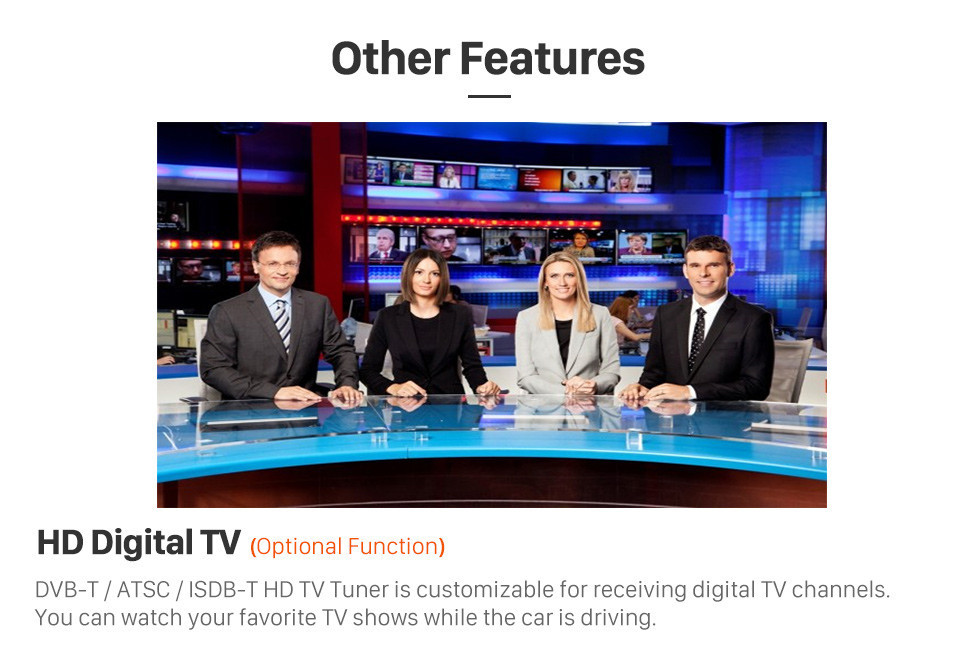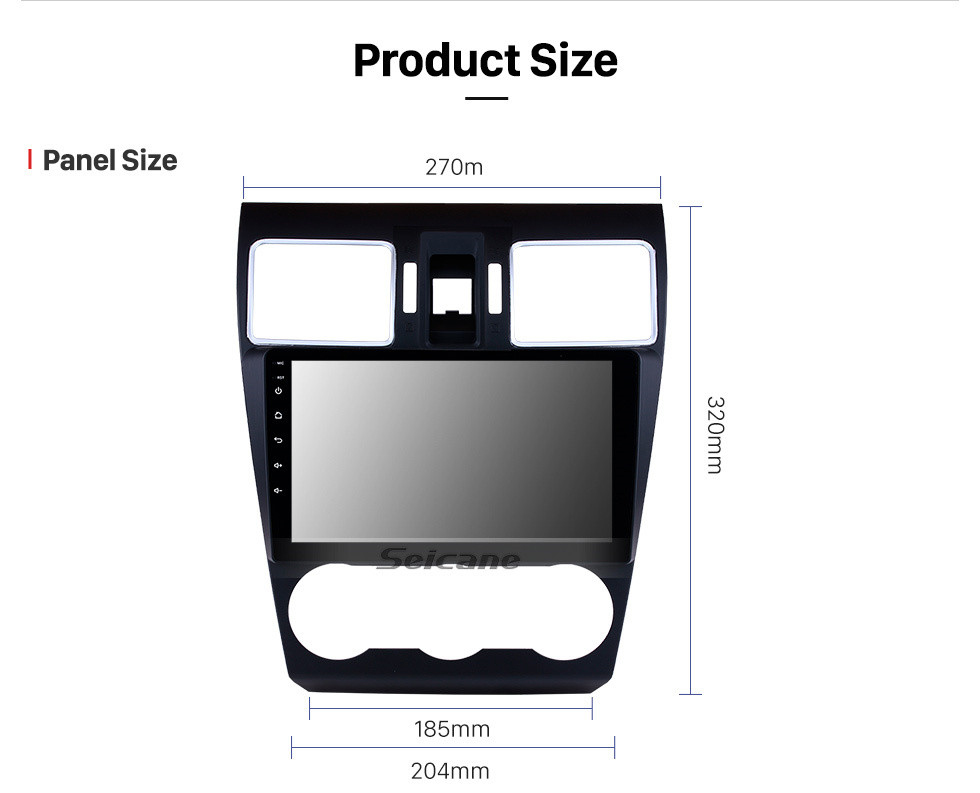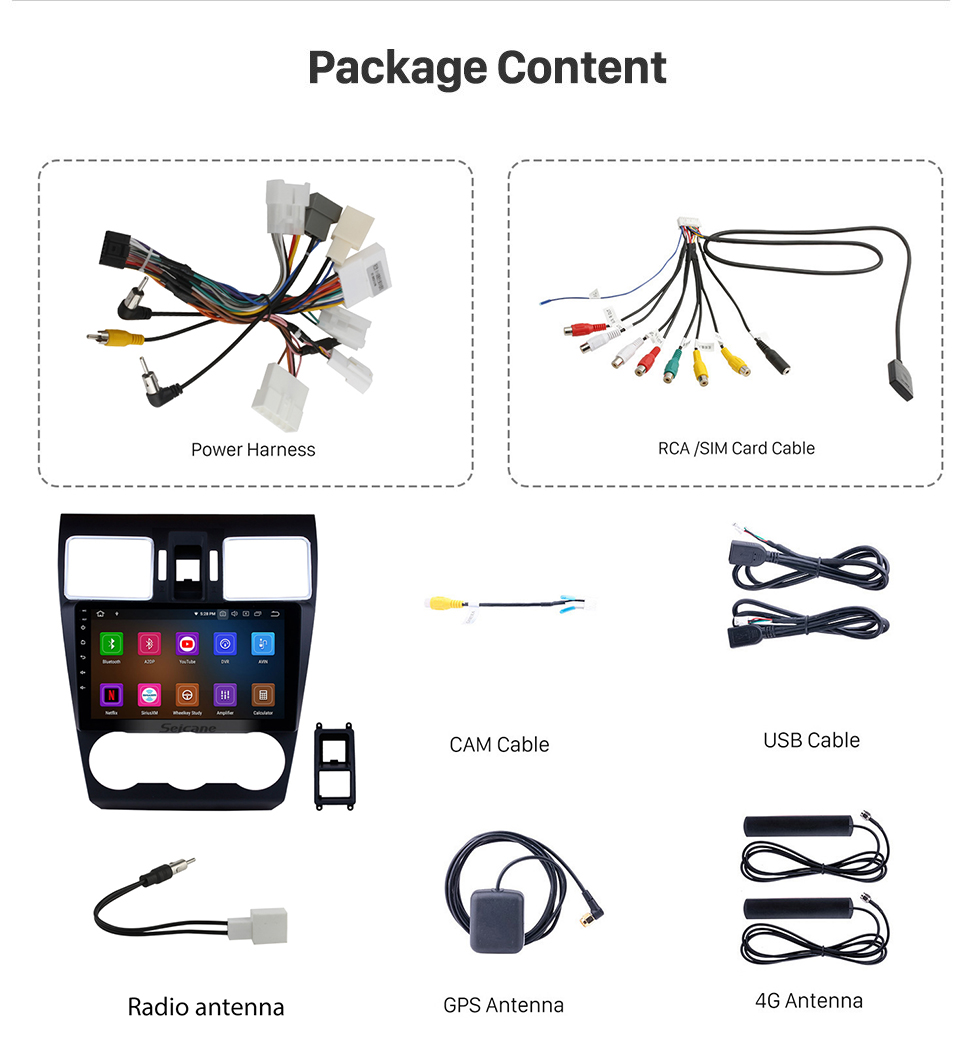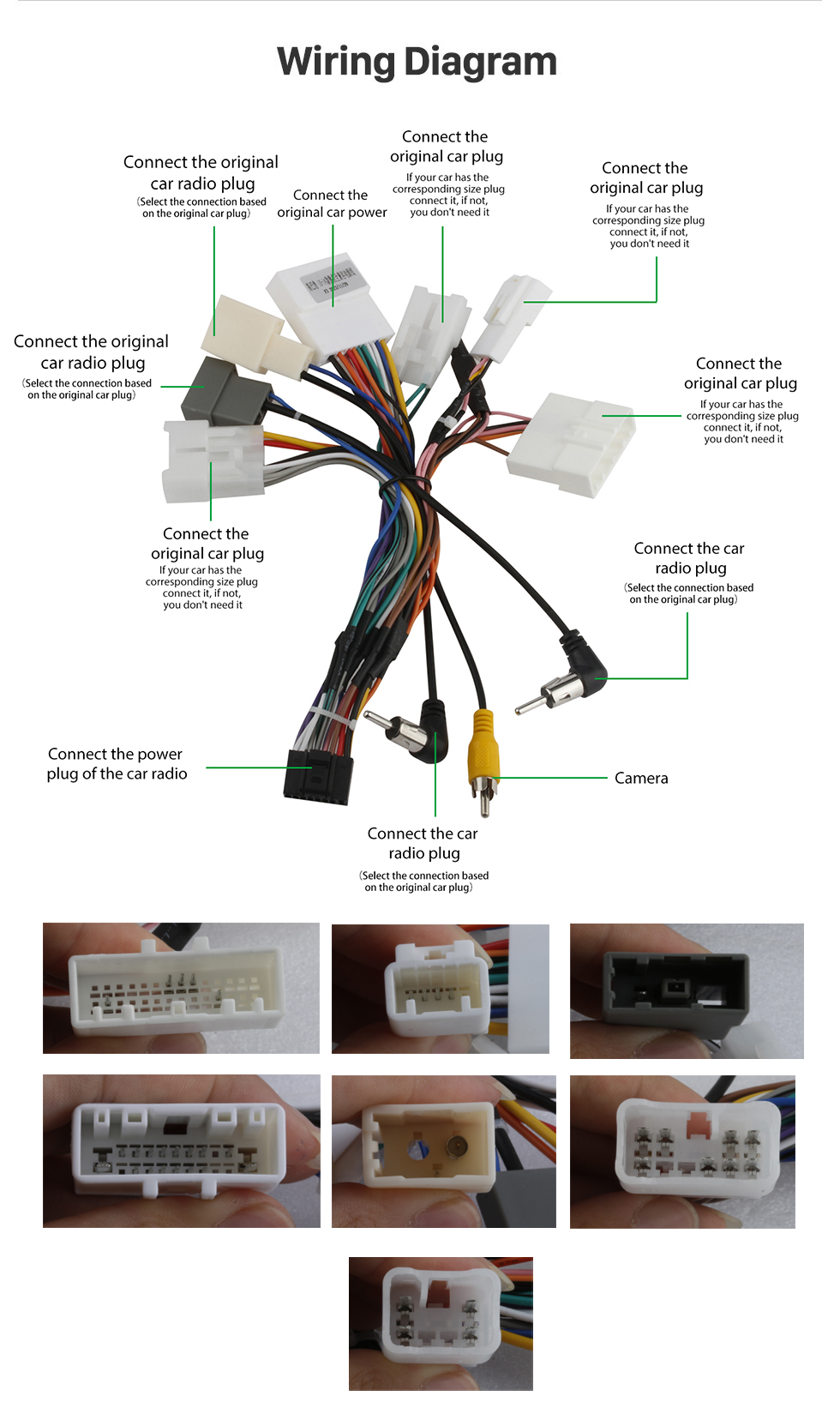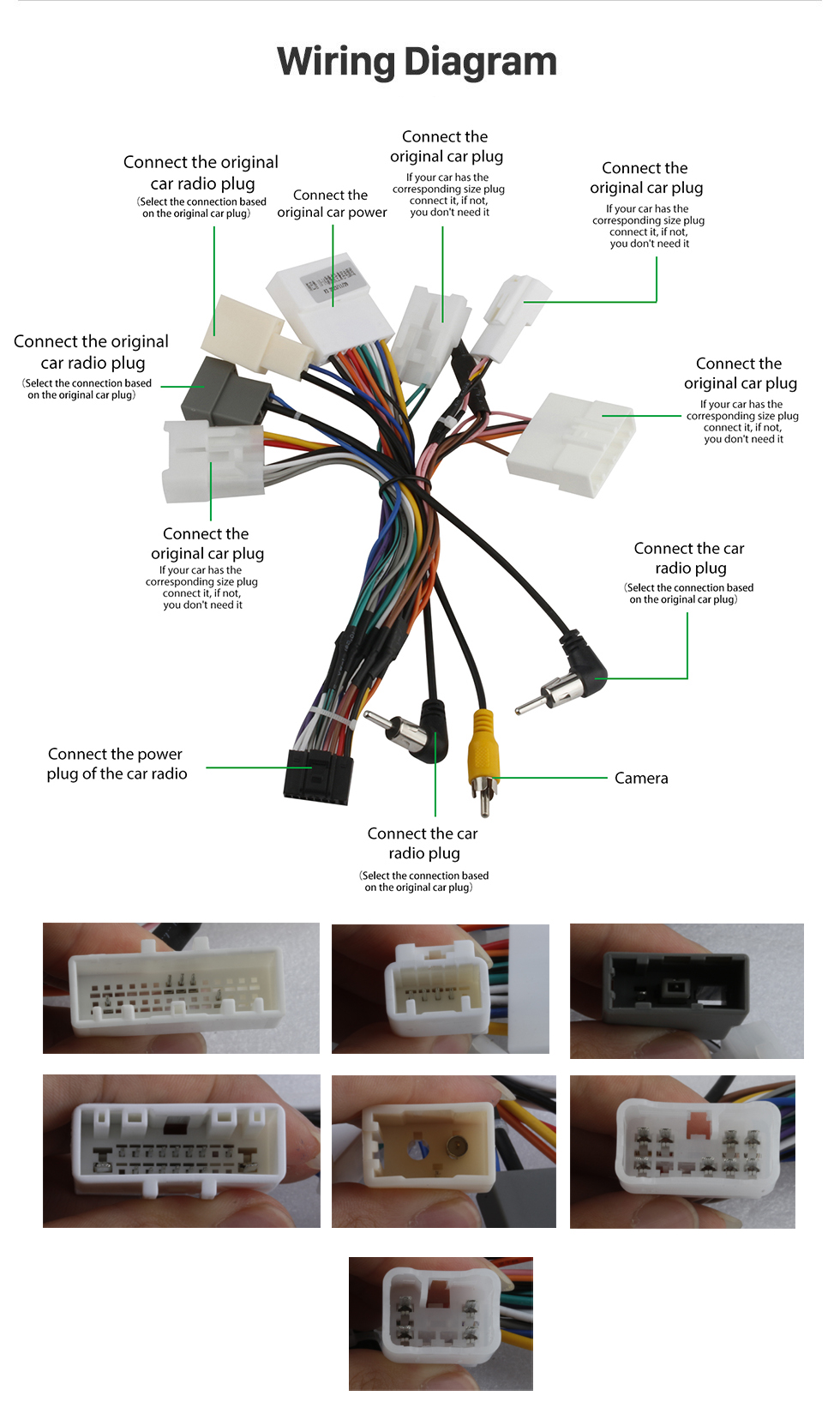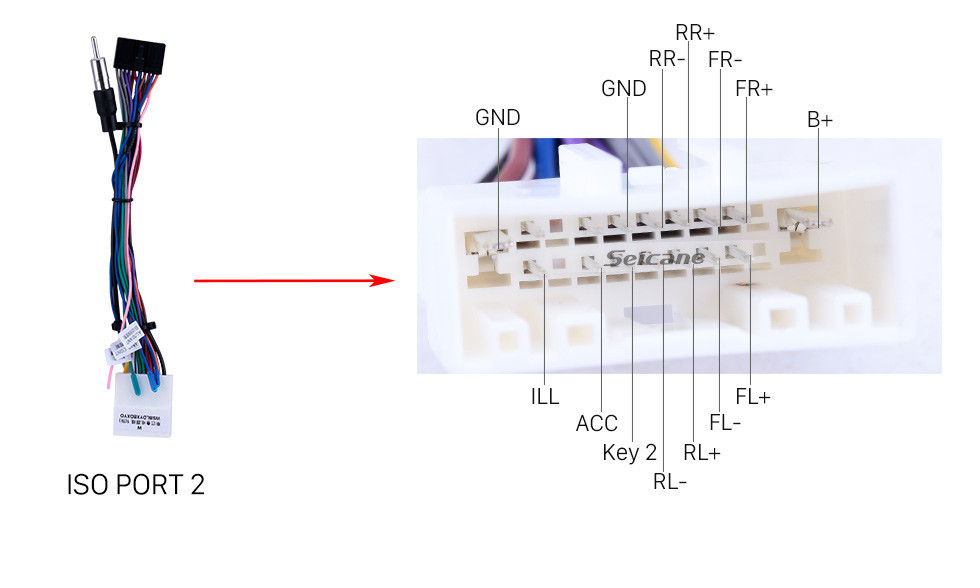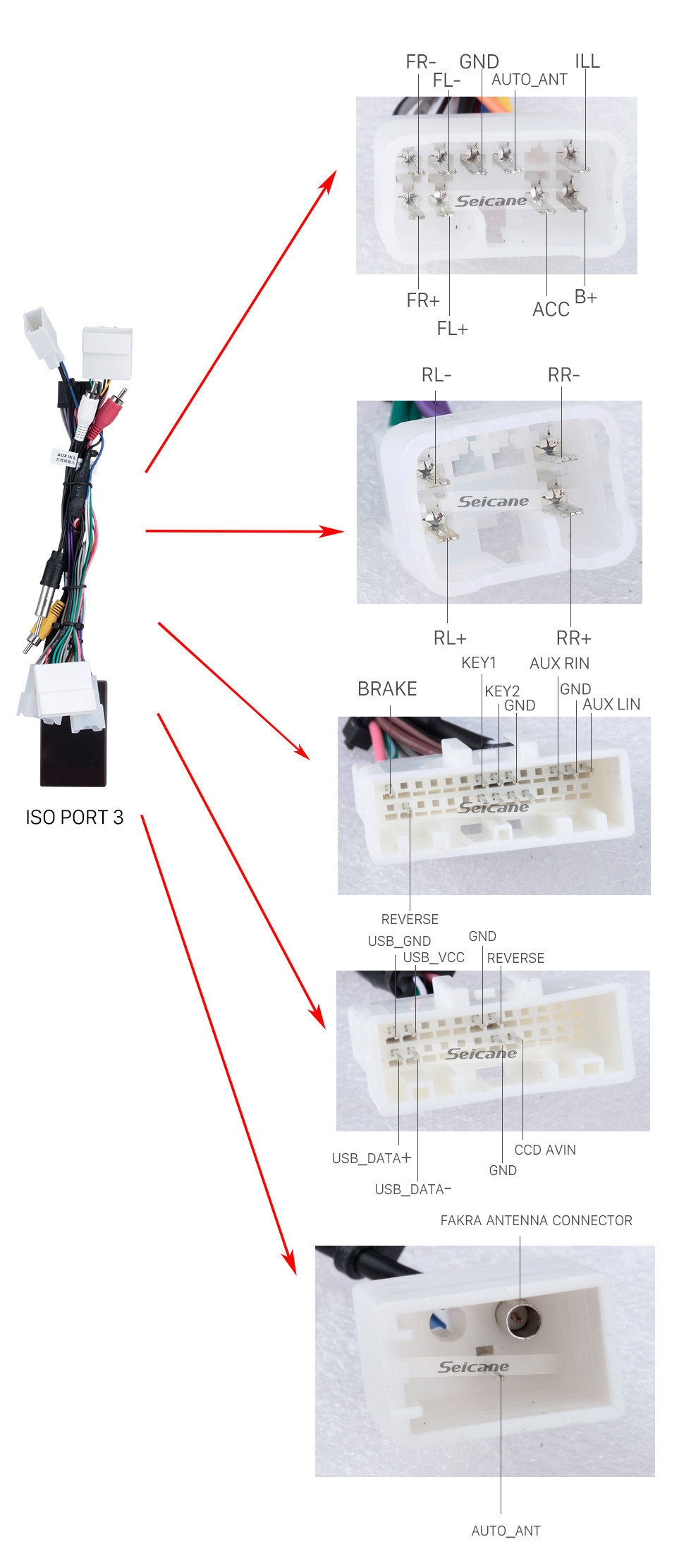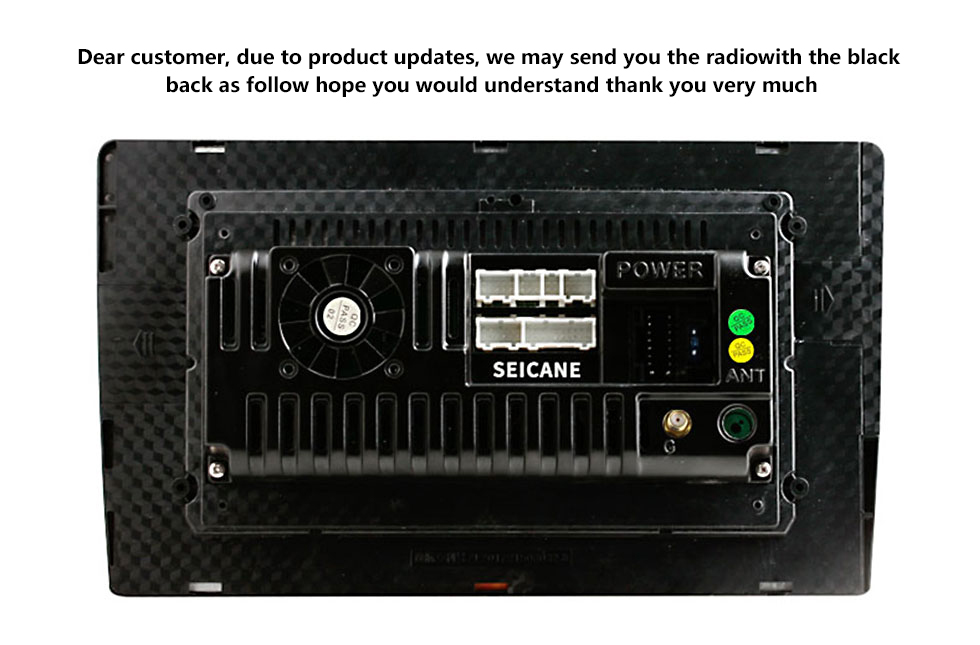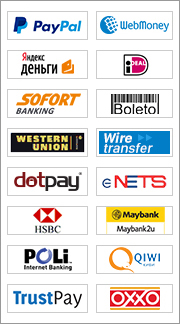 Overview

Plug and play,built-in CarPlay Android Auto,HD touchscreen,built-in DSP Sound System,support Split Screen Display
built-in 4G&WiFi/App download/3D Navigation/Radio Tuner/Bluetooth/Dual Zone/ File Management/HD 1080P Video/Steering Wheel Control/XM radio APP,Mirror Link/MP3/AUX/USB/SD etc.
Features

App download: It replaces your factory radio with the latest android system of great utility and extendibility. You can download any applications in the android market for access to games, Skype, MSN, YouTube, twitter, E-Book, Gmail etc. This system also supports installation or removal of apps on RAM or SD optionally.
High Speed 4G &WiFi Internet: The system supports surfing internet via 4G internet or WiFi that support 2.4G+5G. You can perform Google search on the road with quick search box, play online games, watch videos, download online data and check emails by connecting to any WiFi hotspot in range or 4g internet.
you can connect to 4G internet by inserting an SIM card to the radio.
3D Navigation: The car stereo is equipped with worldwide real-time navigation function of high accuracy. With current location, speed, mileage, landmark building display, 3D street view, destination search and turn-by-turn voice directions, it will be your perfect road companion. With dual zone function, the music from radio/AV/DVD/TV etc can be played behind the scene under GPS mode and it will switch to the GPS voice automatically.
Radio Tuner: Built-in with strong digital FM/AM radio tuner, this radio system features searching radio channels automatically, manually and storing them in the process. RDS is also supported.
Bluetooth: It upgrades your car with Bluetooth module for hands-free calls and music streaming. With ringtones and voice coming out from the car speakers, you can dial, answer, reject and mute calls without taking your hands off the steering wheel. Its phonebook function enables you to search for contacts directly on the big screen of the head unit. The capability to stream your favorite tunes from the Smartphone wirelessly is also desirable. An internal microphone is included for distortion-free talking.
HD 1080P video: HD 1080P video playback is supported by this radio.
AUX: This function is for this radio, video input and output from external devices.
Steering wheel control: Your original car's steering wheel controls will still work after installation.
USB Connection: Support maximum 2TB capacity, this unit allows for audio and video play, photo view, E-book Reading etc from SD or USB. MP3、WMA、AAC、RM、LFAC audio formarts,MPEG-1/2/4、H264、H263、VC1、RV、RMVB、DivX、Sorenson SparK、Spark、VP8、AVS Stream video and JPG/BMP/JEPG/GIF/PNG picture are supported.
USB Charging: This radio supports charging your iPod/iPhone/smartphone via the USB cable.
OSD Languages: 37 kinds of OSD languages are supported including: Chinese Traditional, Chinese Simplified, Japanese ,Korean ,Arabic ,English (Australia),English (Canada) ,English (new Zealand),English (Singapore),English (United kingdom),English (United States) ,Afrikaans, Bahasa Indonesia ,Bahase Melayu ,Deutsch(Deutschland), Deutsch(Liechtenstein), Deutsch(schweiz), Filipino, Fancais(Belgique), Fancais(Canada), Fancais(France),Fancais(Suisse),Italiano(Italia), Italiano(Svizzera), Kiswahili, Latviesu, Magyar,Nederlands, Norsk bokmal,Polski, Portugues(Brasil), Portugues(portugal), Rumantsch, SlovenCina,Suomi, Svenska ,Pyccknn.
Built-in Carplay & Android Auto: Compatible with IOS and Android mobile phone, It supports the original car voice control and screen touch. With it, you can freely enjoy your smartphone's carplay & Android Auto function in your car.
Built-in professional DSP sound system,6 RCA ouput, adjust different sound effects via EQ.
Options

HD Digital TV: DVB-T/ATSC/ISDB-T HD TV Tuner can be provided for receiving digital TV channels.
Car DVR: The DVR function is used for recording the whole process of traffic accidents, taking photos for front of vehicles and storing the video in real-time while driving.
CarPlay Dash Camera: With 3 PCs cameras, 2.5K front image ,HD 1080P rear image, HD 1080P in-car image,connect Carplay & Android auto via wirelss, view the recording video via your smartphone and also support 24-hour parking monitoring,this carplay dash camera also is used for recording the whole process of traffic accidents, taking photos for front of vehicles and storing the video in real-time while driving.
Backup Camera: It adds a backup camera for automatically switching to the parking image while reversing. This option includes a waterproof and night vision backup camera which will be mounted to the position of your car's license plate lights and the cables for its connection. The default rearview camera is wired. If you need the wireless one, please send a note us after placing order.
OBDII: With this OBDII Scanner, you can connect it to your car's DLC port and open the unit's Bluetooth for monitoring the car's fuel consumption, water temperature, revolving speed, environment temperature, intake pressure, throttle position, air flow, computer load, car speed etc in the OBD interface.
DAB: Short for digital audio broadcasting, DAB as an advanced digital radio technology for broadcasting radio stations integrates a number of features to reduce interference problems and signal noise. With high-quality sound, it offers more radio programs over a specific spectrum than analogue FM radio. Besides, DAB can not only automatically tune to all the available stations, offering a list for you to select from, but also provide real-time information such as song titles, music type and news or traffic updates. It's the best choice for radio lovers and music enthusiasts.
TPMS: Perfectly connected with this head unit with simple installation, the TPMS reports real-time tire-pressure information via a pictogram display or a simple low-pressure warning light to help you save fuel consumption, extend the tire life, decrease downtime and maintenance and increase environmental efficiency. The early recognition of the malfunction of tires provided by TPMS can avoid traffic accidents to improve safety in the whole process of driving.
Write Your Own Review
Verified Buyers

Reviews with Images
by tim

September 5, 2017
works perfect
The wire harness that came with the head unit is complete, with only the step down converter and a modification of the stock harness to support a RCA out for the oem rear view camera to work. Install was smooth and the unit's built in amp works well with my kicker speaker upgrades. highly recommend if you like android.
by Junior

March 17, 2020
Favorite Interior Mod
After doing a lot of research on Kenwood, Alpine, JVC and Sony, I came across this product and took a shot at it. The head unit came complete and was surprisingly easy to install. Apple CarPlay and all the other apps work well. The user interface is fast due the octo-core processor and have not seen any issues so far. While the screen protrudes out a little bit, the fitment overall is great and appears to be OEM. As far as the sound goes, the head unit has customizable settings for the equalizer and found that the pre-set "rock" input worked best. Prior to purchasing I would highly recommend contacting customer service first to make sure the vents fit. I purchased this for a 2015 WRX and was recommended to acquire Model H235L instead. This allowed me to fit my stock vents without any additional modifications to the clips and no gap issues. For those with 2016+ WRX models, it appears that Model H205L may be the correct fit for the stock vents. Customer Service was very helpful and responsive with regards to addressing my questions prior to purchasing. Overall I am very happy with this Android Head Unit and a substantial upgrade from the Stock Head Unit.
Would you recommend this product to a friend? Definitely yes
by scott
October 23, 2019
love it!
put this in my 2015 Impreza. Completely plug-and-play. No cutting and splicing of wires. Kept factory back-up camera. Steering wheel controls took only a couple of minutes to program. Runs smooth with 4gb of ram. Fits perfectly in the dash. swapped my vents over (also no gaps) and it comes with 2 adapters for the hazard switch (depending on what kind you have)

my only complaint is that if you let it sleep instead of shutting down when the car is off, it never keeps the time. sleep mode is ideal because the unit will instant-start when you turn the key. otherwise, from "off" to "on" is about 40 seconds. not a big deal really.

click for full-size image
Would you recommend this product to a friend? Definitely yes
by Tyler

September 6, 2020
pretty good
Pretty good had some dead pixels and was sent a new LCD screen to replace it. fitment of the head unit was perfect and install was a breeze . WiFi receiver inst the best but good enough. Software also inst really that good and looks a bit dated but as most androids can be rooted and customized to good and work great.
by Maged Wagih
February 22, 2020
Fast delivery
Grateful to the seller, everything came safely and safely, the parcel came for two weeks. In general, I'm happy!!!

Good unit
Everything is great. It works perfectly. the package arrived in two boxes. fast delivery to flat. I advise all this seller. I will no longer write you all the advantages. OK. it is already described several times. Thank you very much seller