After Viewing This Item People ultimately bought
Details
Seicane T339B H.264 (MPEG4) DVB-T2 TV RECEIVER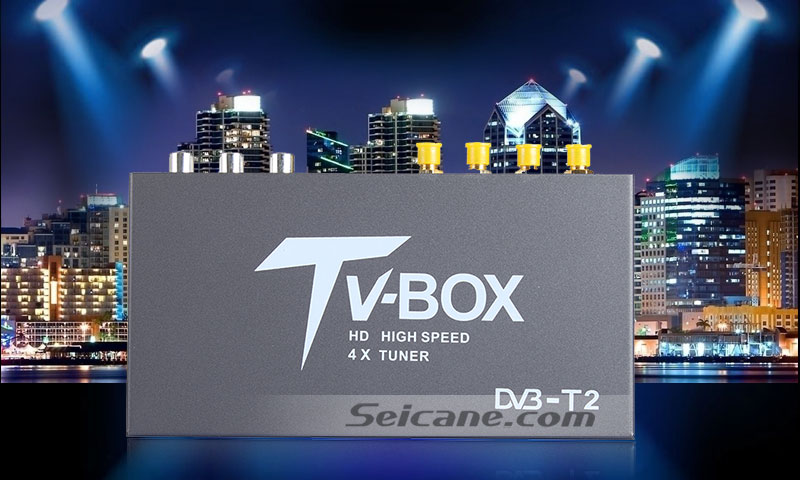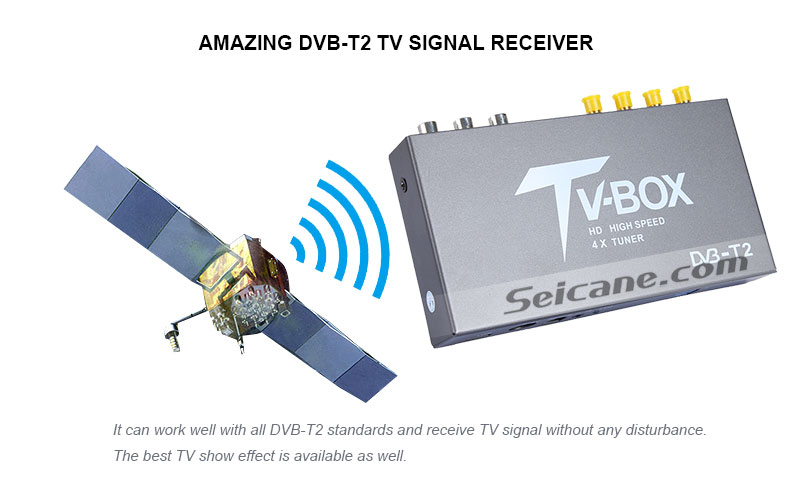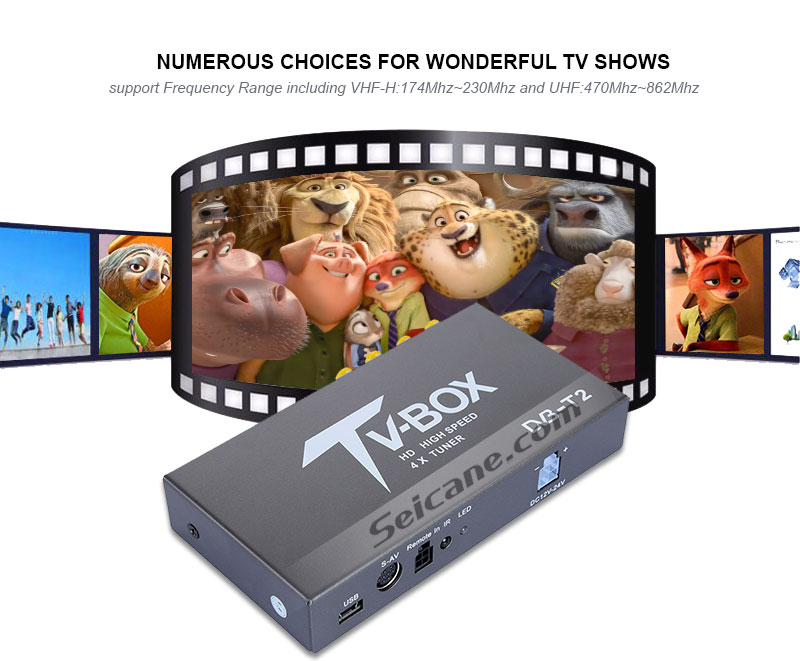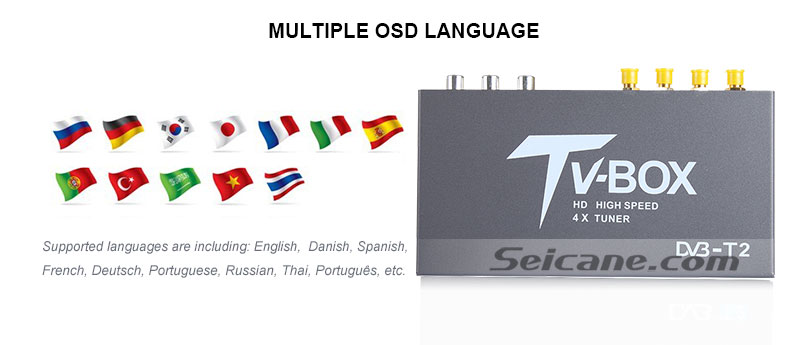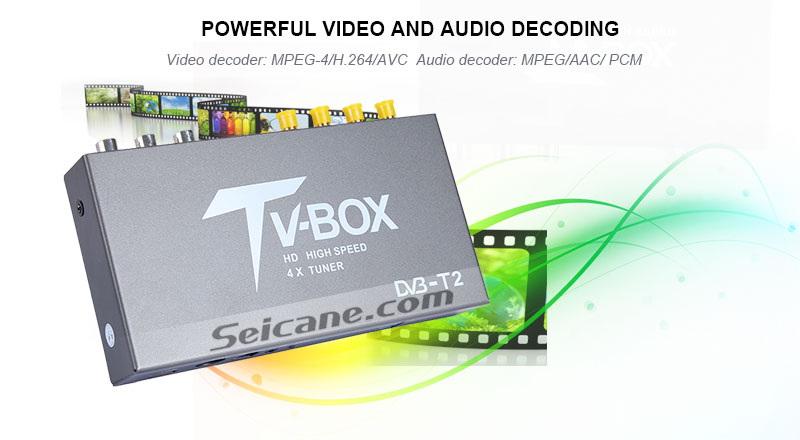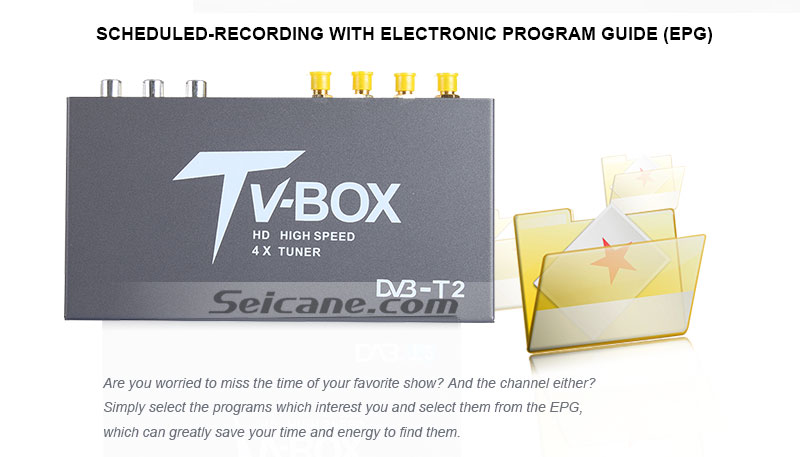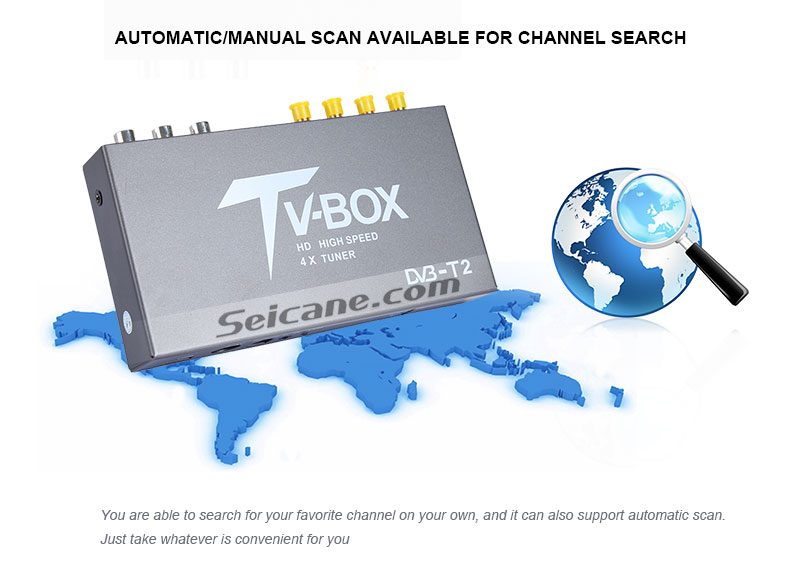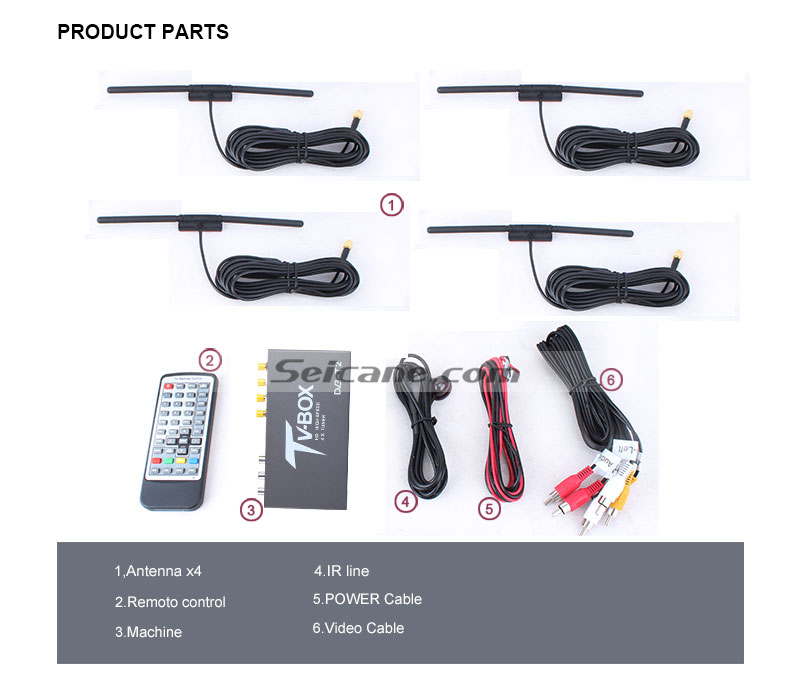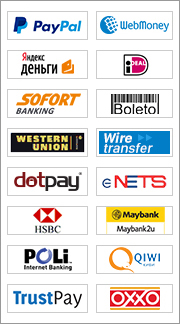 Product description:
This DVB-T2 is the latest and most powerful TV receiver for cars up to now, which comes with 4 tuners for diverse TV signal receiving. With higher speed and wider receiving range, it can offers the best performance you've ever had to watch live TV shows in your car.


Features:
1. Powerful Ability to Receive Signal
There are four antennas for this most advanced DVB-T2 to receive TV signals, bringing the fastest performance ever. And it can receive signal while you are driving away 100 kilometers from the signal tower.
2. Wide Frequency Range
It can support both VHF-H and UHF frequencies in wide range of VHF-H:174Mhz~230Mhz and UHF:470Mhz ~862Mhz.
3. Support Automatic/Manual Scanning
Various kinds of TV channels are easily available due to the wide-range frequencies. And you search your favorite TV channel to watch automatically or manually.
4. Pause LIVE TV anytime you like
To pause and replay live TV shows at any time is possible now. You just need to simply press the Pause button, and you can stop watching and then continue when you press it again. You won't miss any footage of your favorite TV shows.
5. Useful EPG (Electronic Program Guide)
It may be easy for you to miss the time of your favorite shows when you are busy. The EPG (Electronic Program Guide) function allows you to mark down the time in advance. So you won't miss any wonderful shot any more. And it supports current and next 7 days events.
6. Software update supported
You are allowed to update the software in this DVB-T2 TV receiver through RS232 or USB when there is the latest version for it.
7.Various channel editing function
Mainly four functions are available to edit for channels, including favorite , move , lock , delete. It's easy for you to select what you like most and lock or delete it anytime.
8. OSD tele-text & Teletext subtitle
It is able to display teletext with the OSD. With DVB subtitling ETSI 300473 compliant, the teletext subtitle can also be displayed
9. Widely Used in Most Places
This remarkable DVB-T2 can work well in Russia, Southeast Asia and Europe at present.


Specifications:
Compliant with DVB-T2 standards
Four tuners with diversity structure TV box for high speed driving
Support signal receiving 100 kilometers away while driving
Frequency Range:VHF-H:174~230Mhz UHF:470~862Mhz
Special design for car using, support high speed above 90km/hours
Video decoder MPEG-4/H.264/AVC
Audio decoder MPEG/AAC/ PCM
DVB subtitling ETSI 300473 compliant and OSD tele-text
Logic channel number
Easy first installation
Supports multiple OSD languages menu
EPG (Electronic Program Guide) with now and next and 7 days events
Channel search with automatic/manual scan
Various channel editing function ( favorite , move , lock , delete )
Software upgrade through RS232/USB
USB 2.0 support PVR,JPG/BMP/GIF picture,MP3
Standby consumption < 1W
CVBS video and L/R audio output
Suitable for Russia, Southeast Asia and Europe.


Package contents:
1 x remote cable
1 x AV cable
1 x Remote controller
4 x TV antennas
1 x Power cable