After Viewing This Item People ultimately bought
Details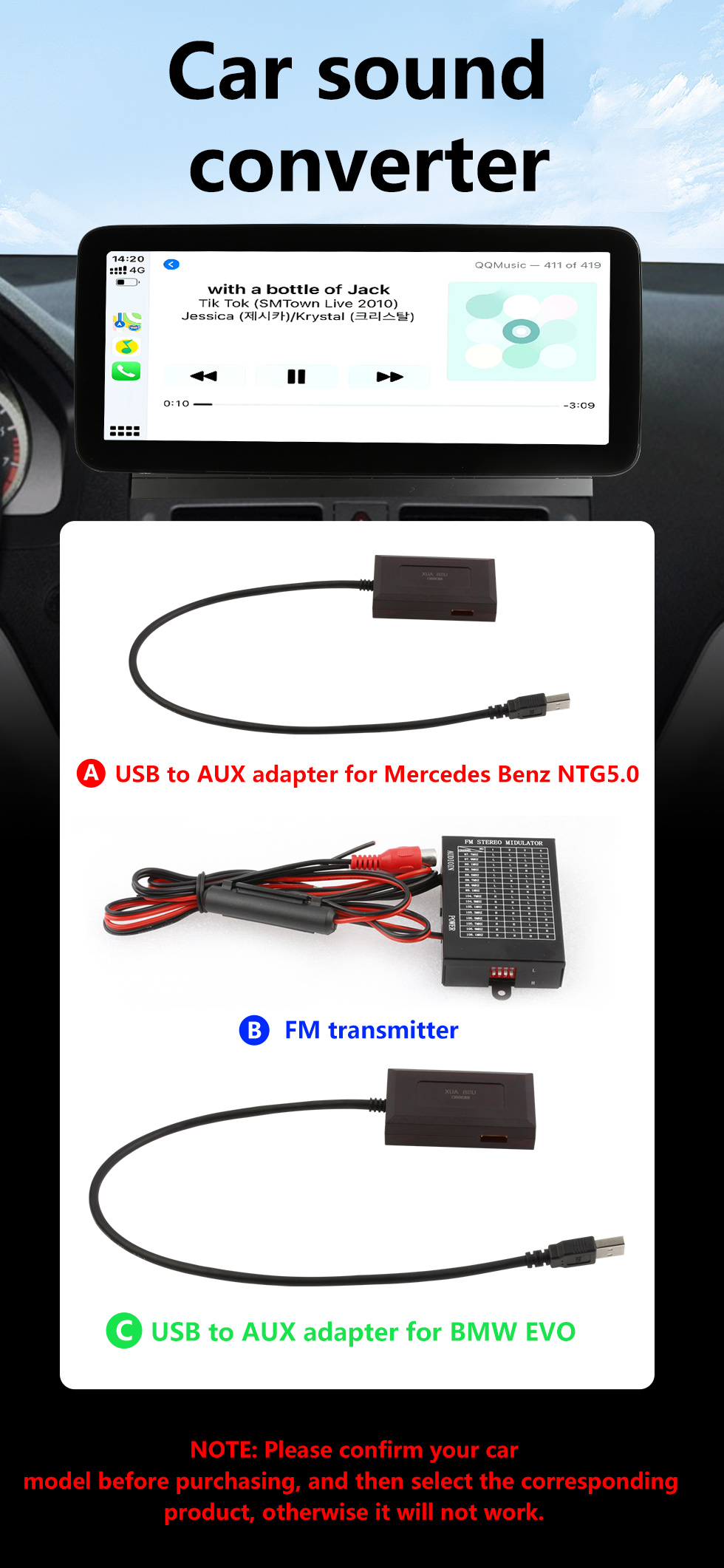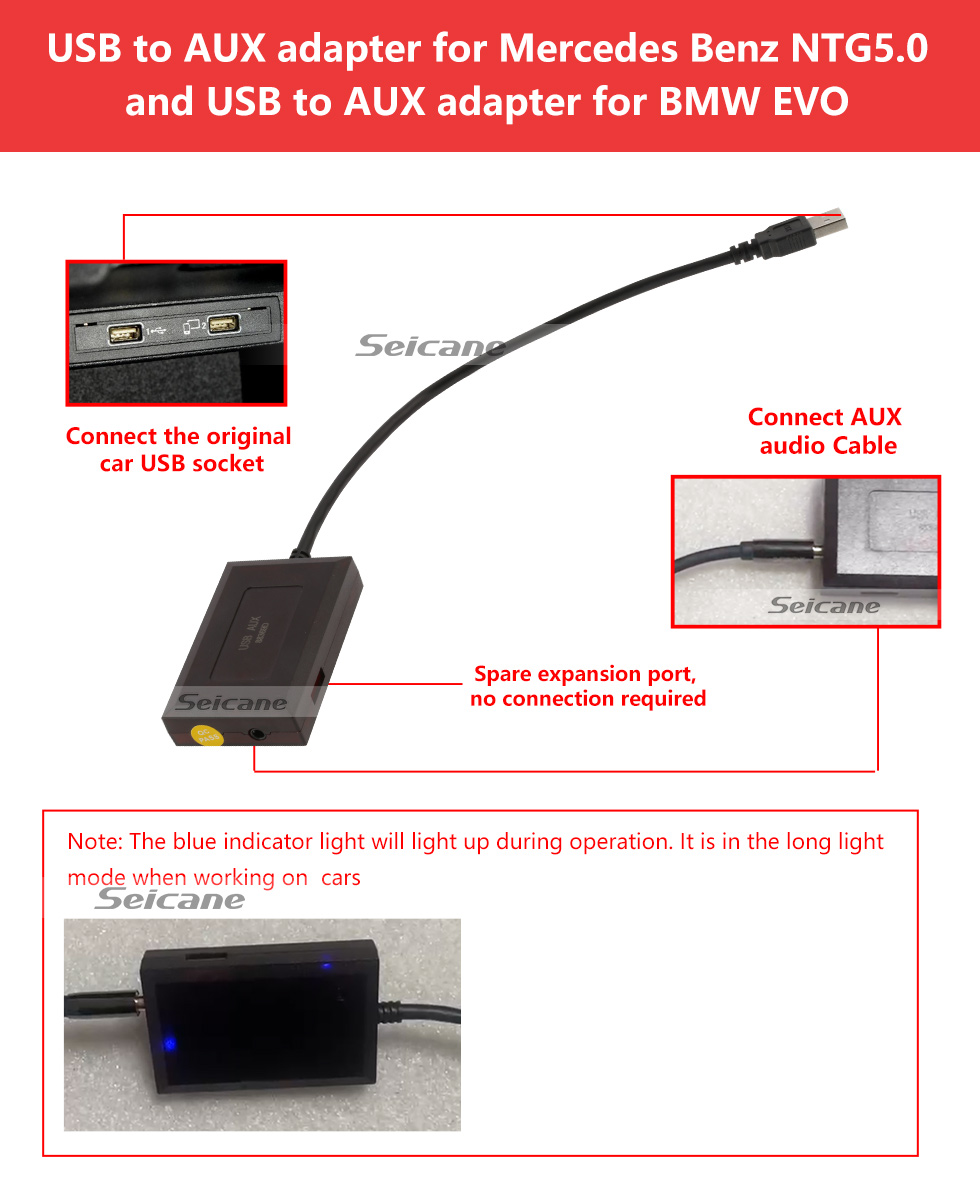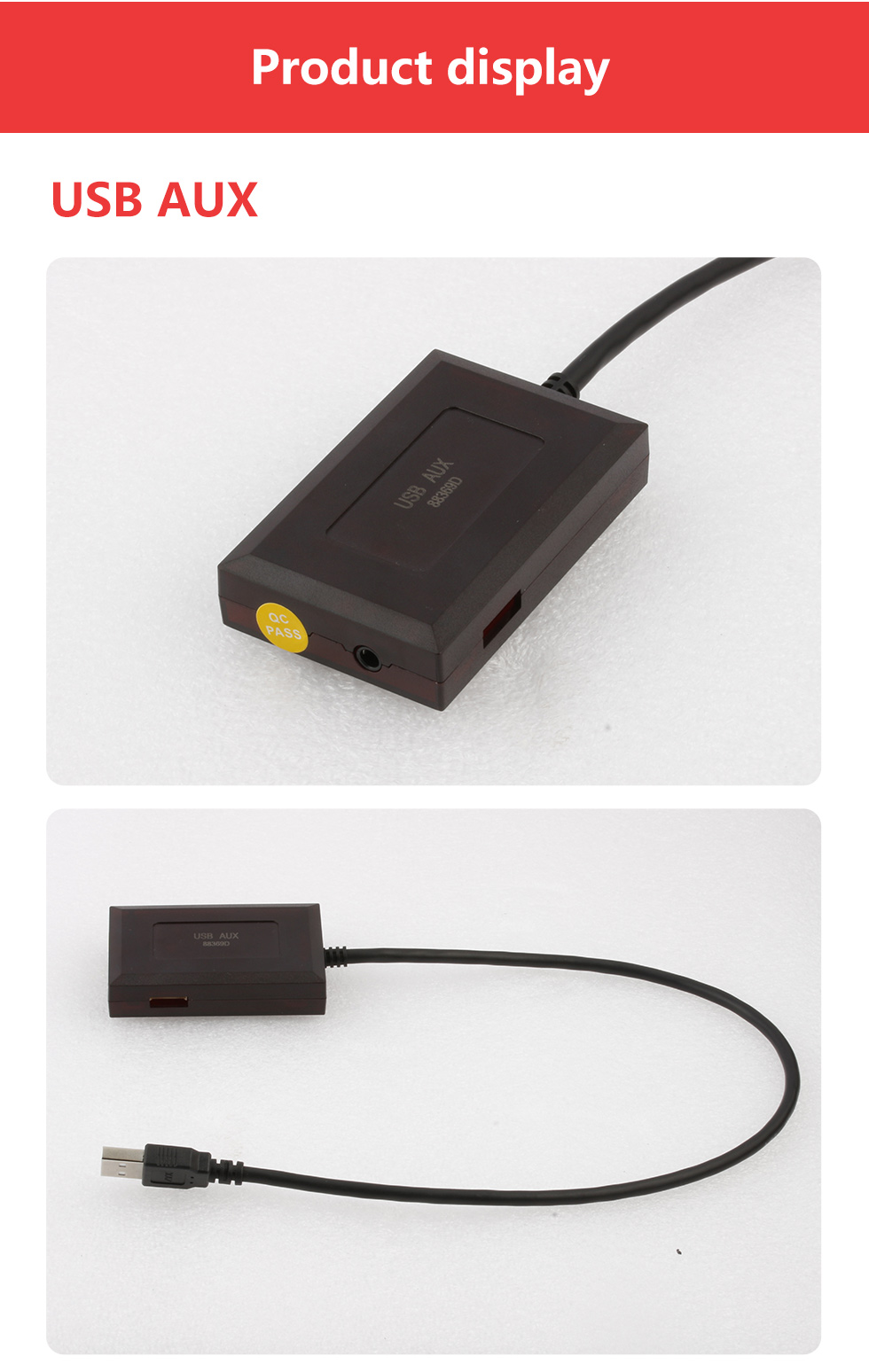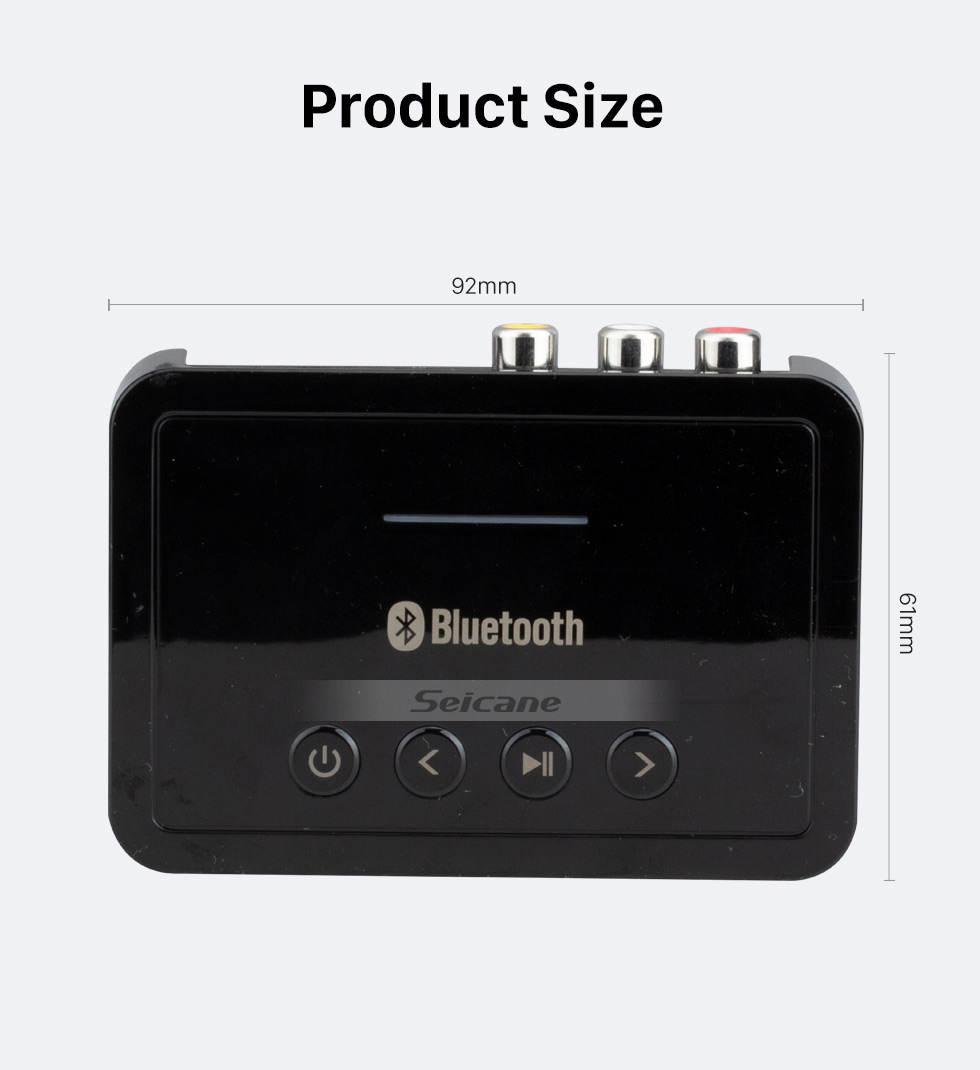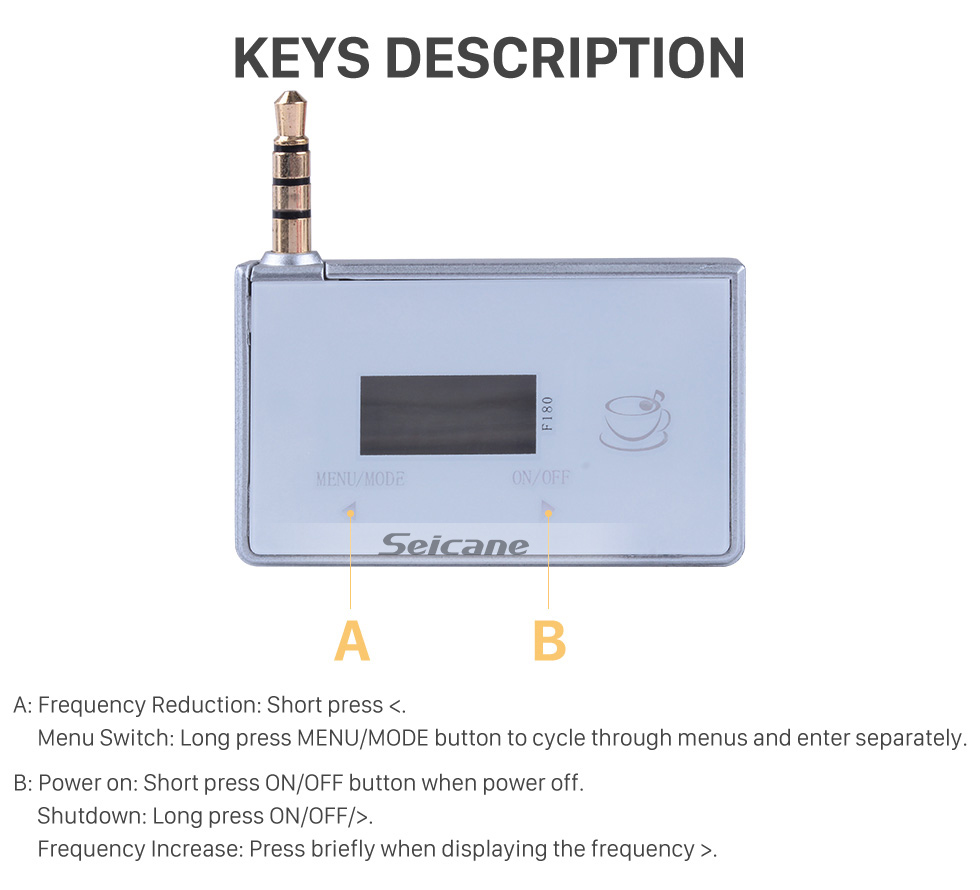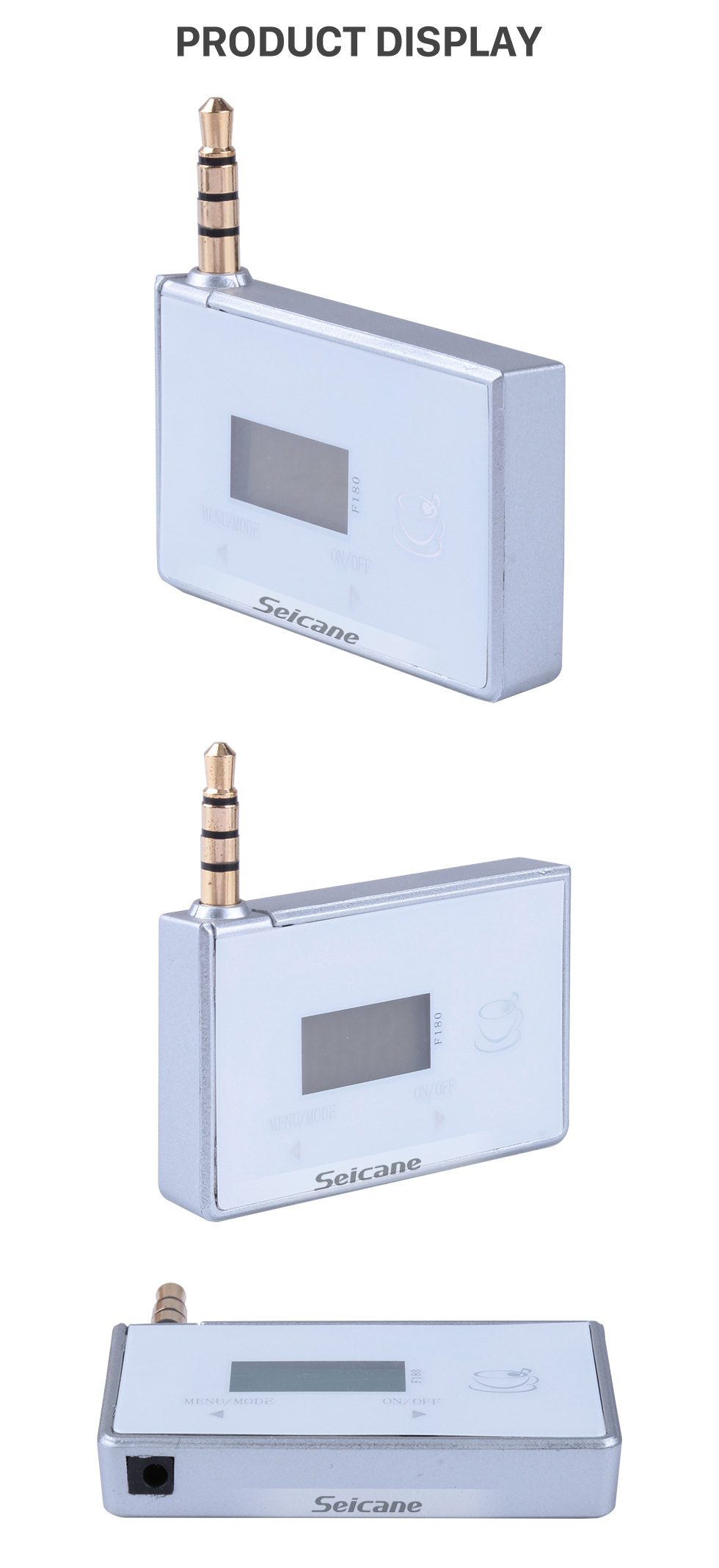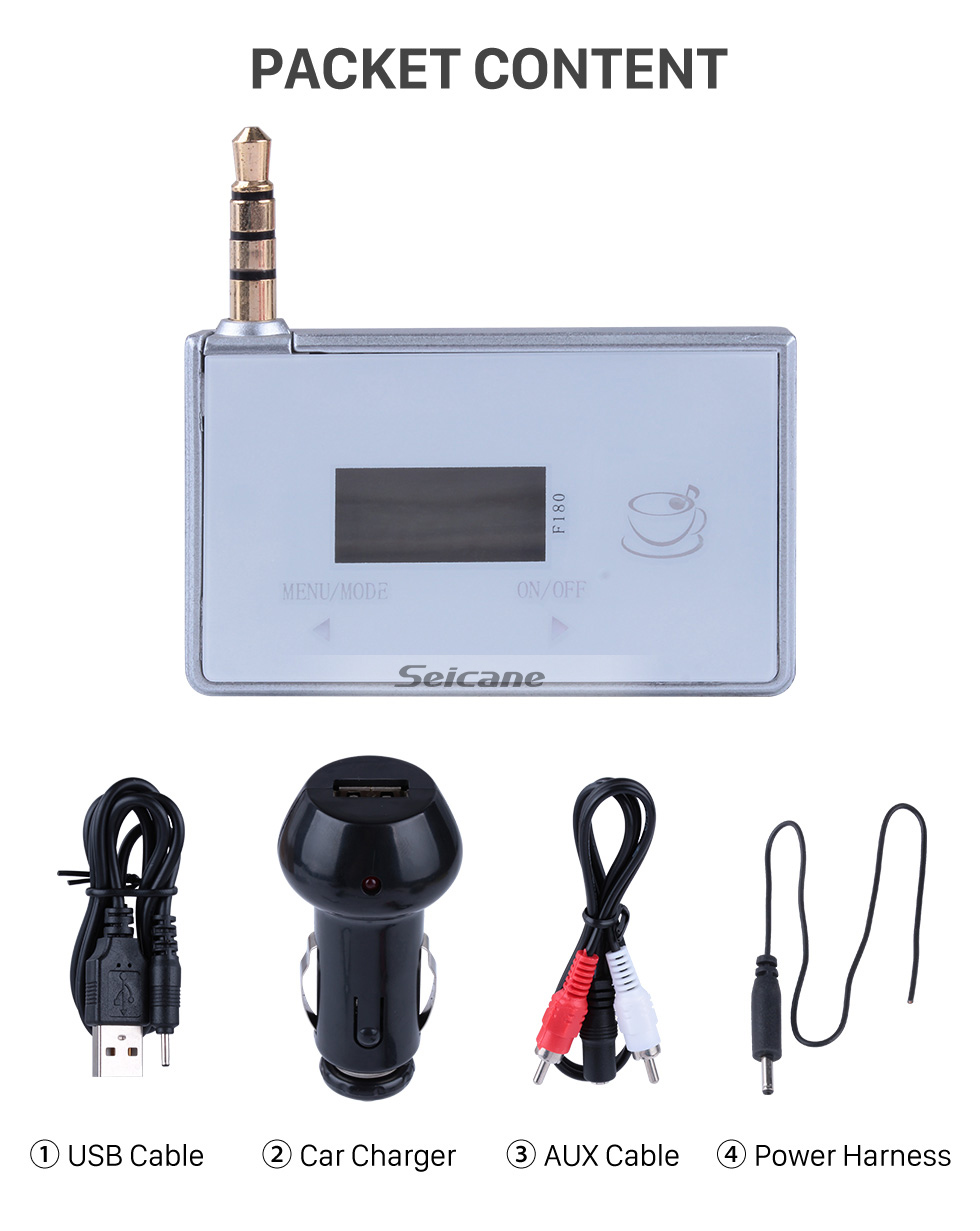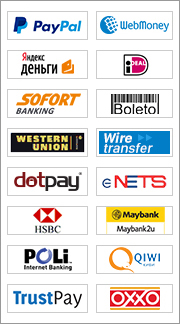 Product Parameters:

Storage Temperature: -20°C ~ +50°C
Working Temperature:- 10°C ~ +40°C
FM Frequency Range: 87.5 ~ 107.9MHz
Transmitting Distance: <15 M
Audio Input Response: 100 - 15000Hz
Stereo Separation: ≥38dB
Product Features:

1.High fidelity, high separation stereo effect, PLL phase-locked loop circuit ensures no drift of frequency.
2.With LCD display and orange backlight.
3.With 200 adjustable frequency points.
4.Supports transmitting frequency memory function.
5.With Built-in lithium battery power supply, can be used for more than 3 hours.
6.The volume can be adjusted.
7.Supports hands-free calling for most mobile phones.
8.Support mobile navigation voice playback.
9.Charging tip: display charging status by backlight.
How to Use:

1.Turn on the car radio, adjust the radio, and select a frequency with no radio station or little interference.
2.Press the ON/OFF button to start up, insert the transmitter into the headphone jack, and play music in the phone.
3.Adjust the frequency of the transmitter to be consistent with the radio's, and you can receive the music and the hands-free phone through the car radio.
4.Long press the MENU/MODE button to switch the MENU.
a.Enter the volume menu to adjust the volume level on the transmitter. The adjustable level is L1-L6.
b.Enter the shutdown mode menu, select A0 as the auto-off mode, no sound input for automatic shutdown in one minute, select A1 as manual shutdown mode, supports mobile navigation voice.
5.When the transmitter's battery voltage is insufficient, it will shut down when Lo is displayed. It takes about 2 hours to charge the battery when the transmitter is turned off. The backlight turns on during the charging process. When the charging is completed, the backlight turns off.
Precautions:

Adjust the music output of the mobile phone and the volume of the transmitter to get better results. Too high volume can easily cause distortion, and too low volume can make the background noise increases.
Operation Instruction:

Note: press any key to light the backlight when the backlight is not on. Only when the backlight is on, the keys will have the corresponding functions.
Keys Description:

Power on: Short press ON/OFF button when power off
Shutdown: Long press ON/OFF/>
Frequency Increase: Press briefly when displaying the frequency >
Frequency Reduction: Short press <
Menu Switch: Long press MENU/MODE button to cycle through menus and enter separately
Volume Menu: Adjust Volume, Level L1-L6
Shutdown Mode menu:
A0: Turn on the automatic shutdown function, automatically shutdown if there is no sound output for one minute;
A1: Manual shutdown, support for mobile voice playback