Após Ver Este Item, Pessoas Acabaram por Comprar
Detalhes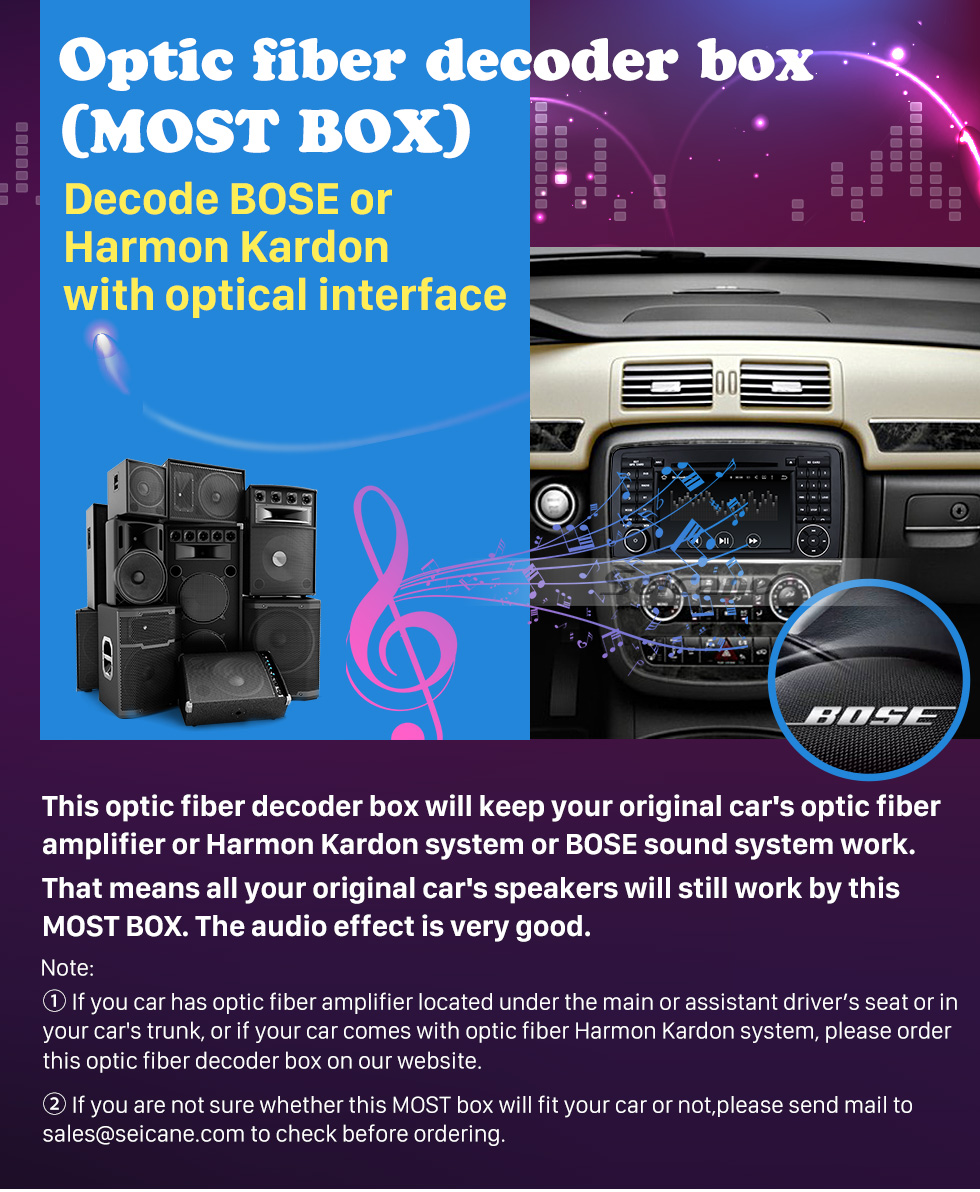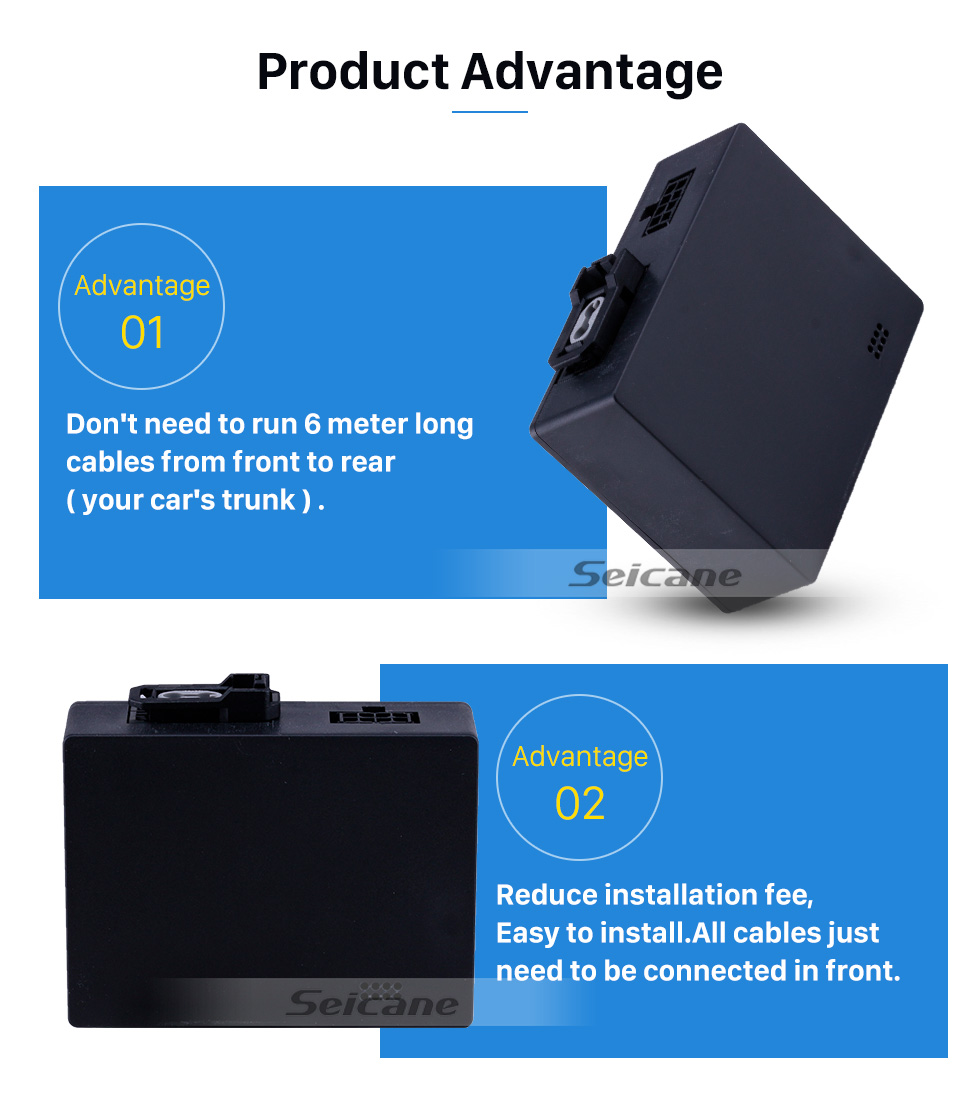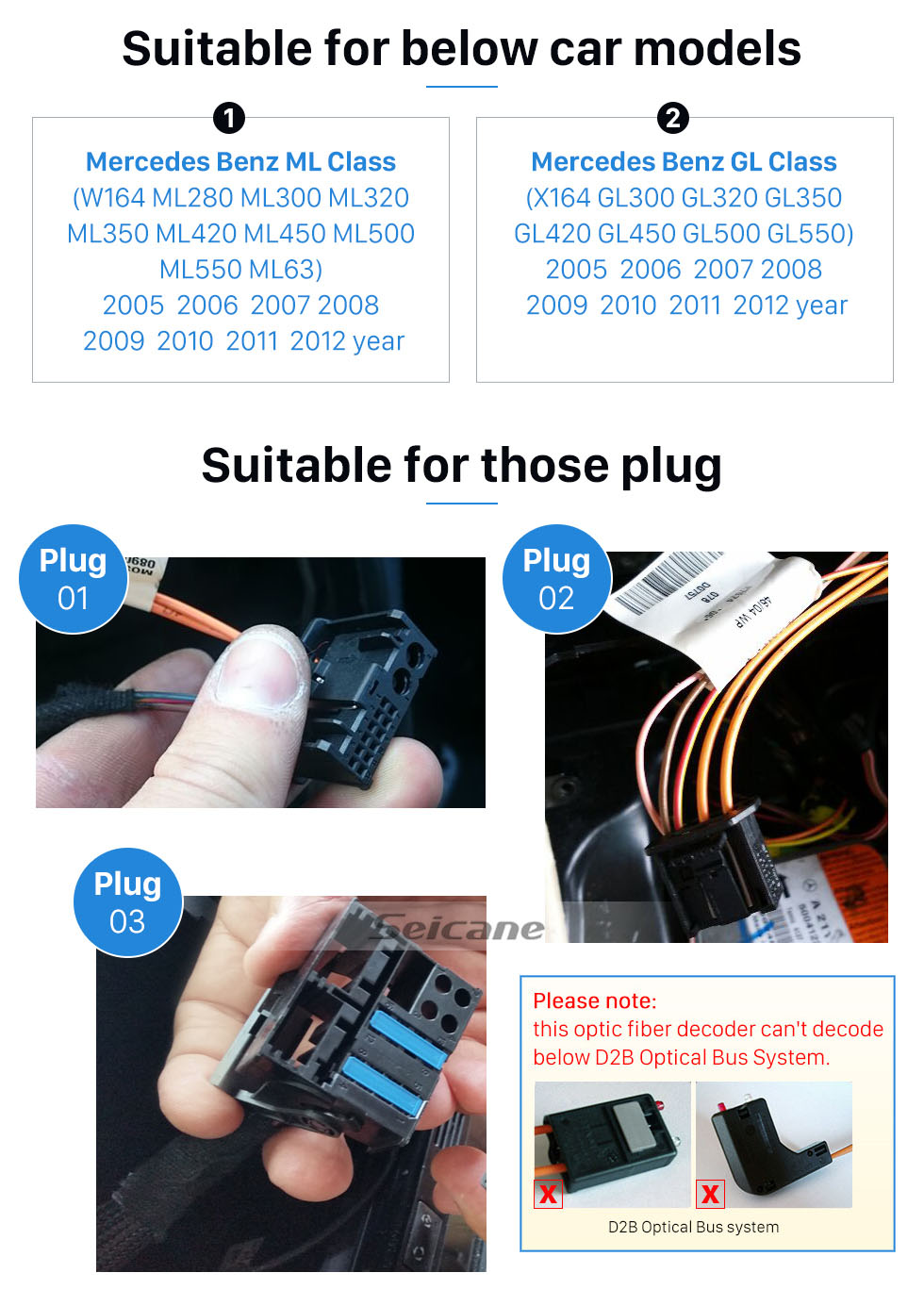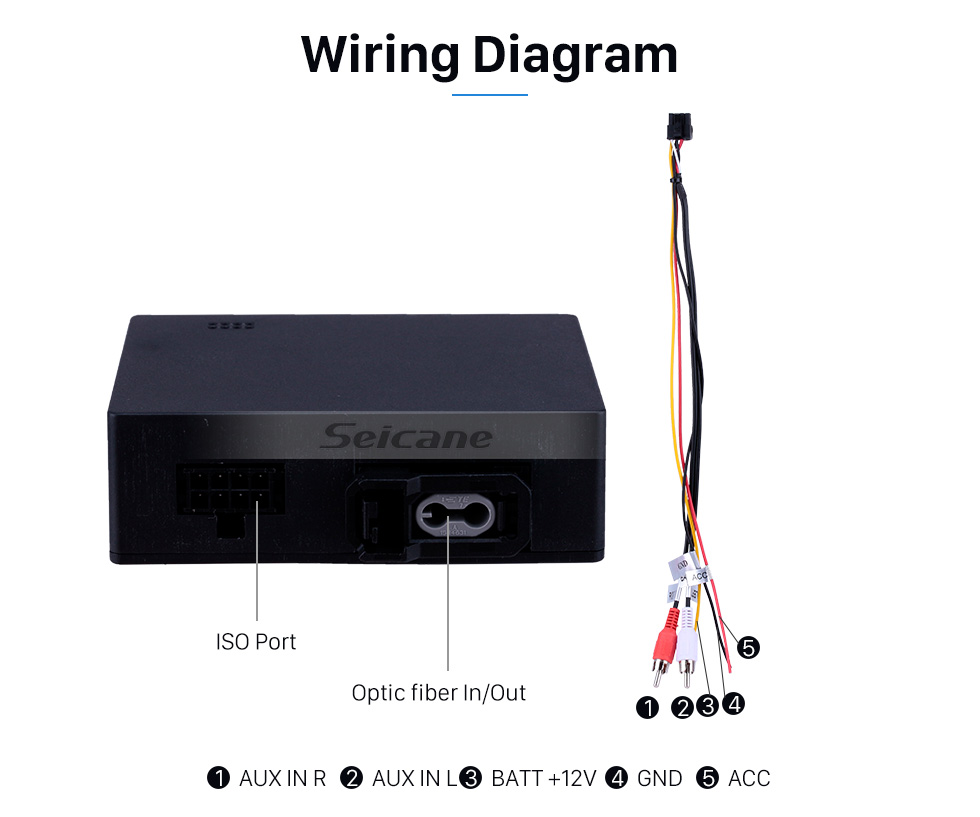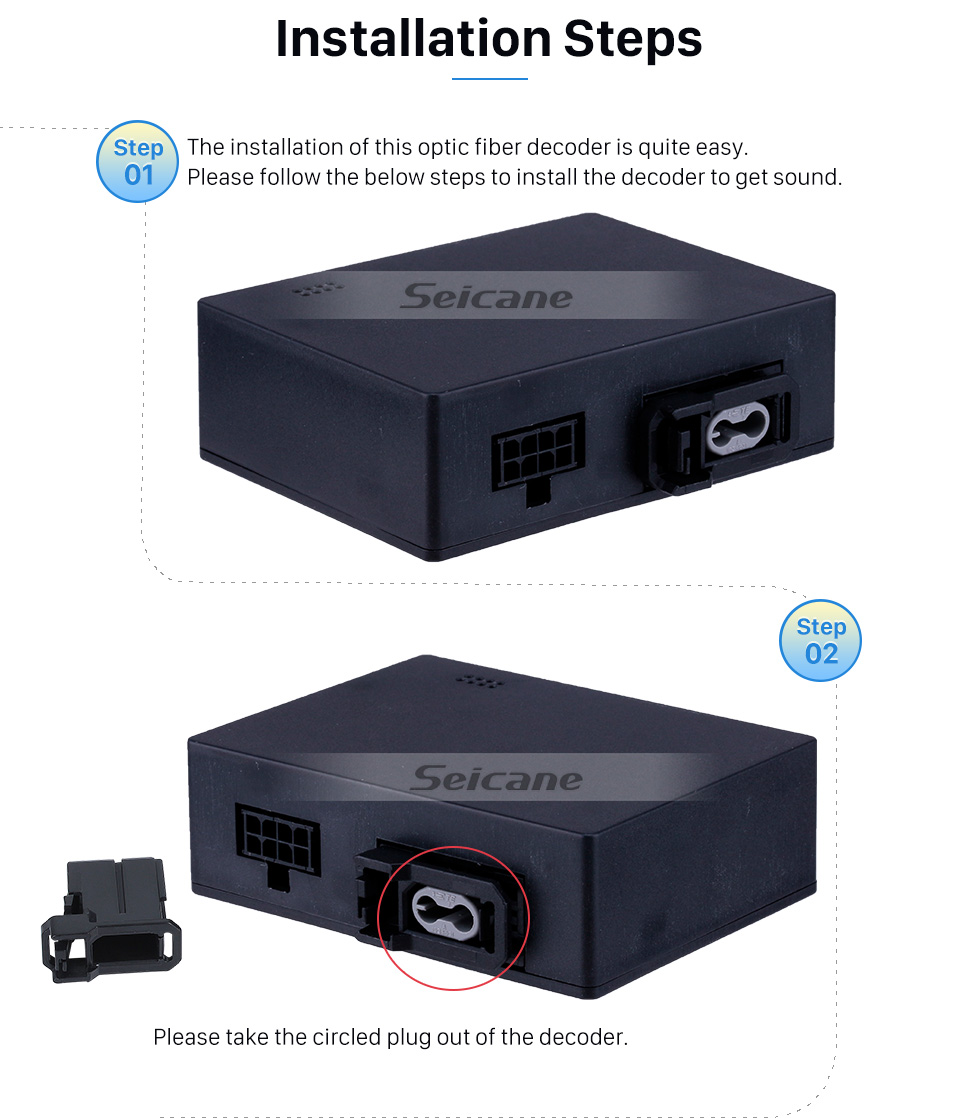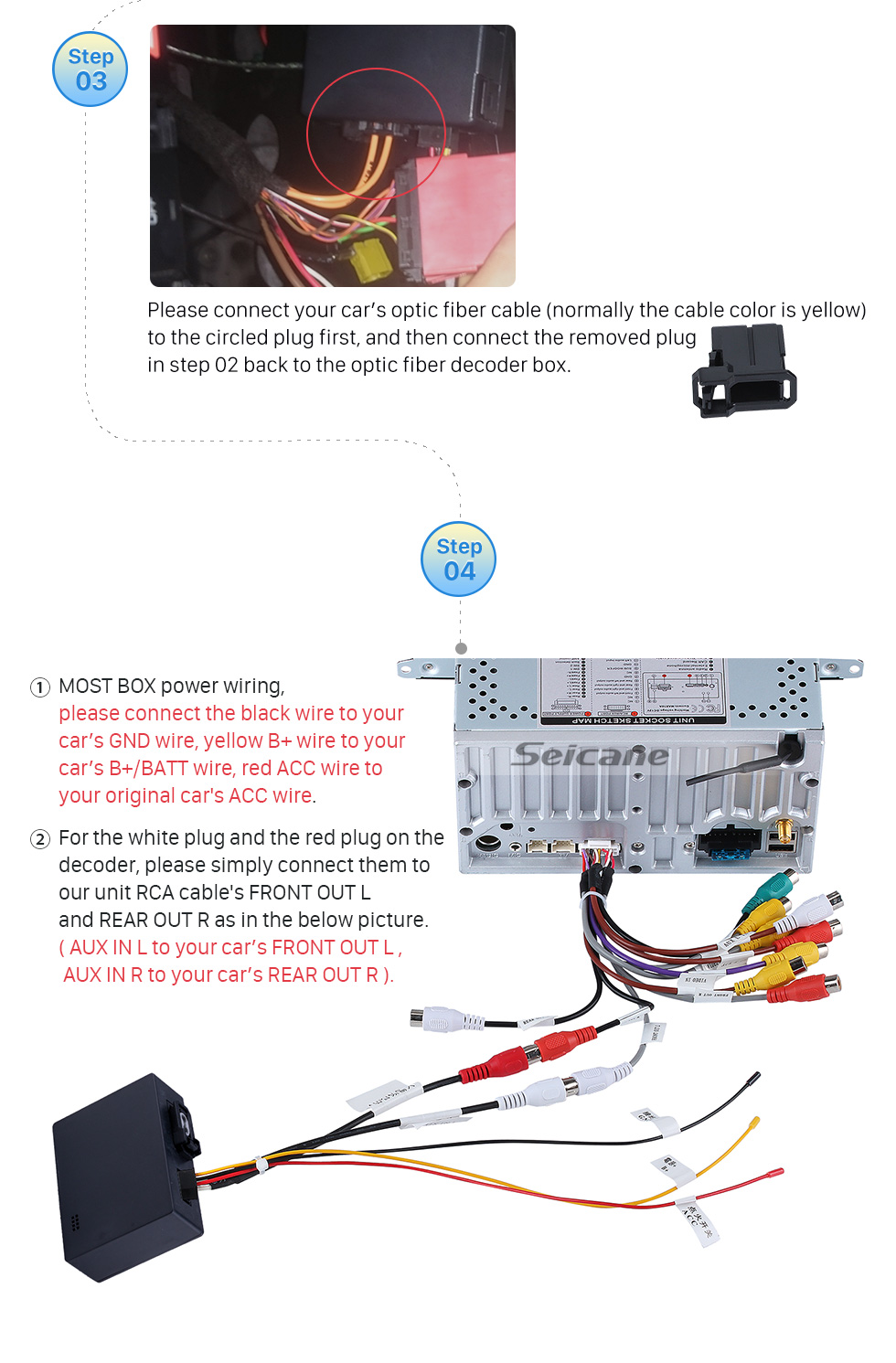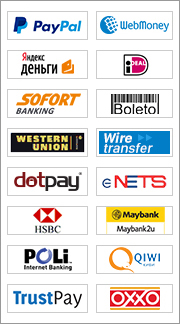 Específicos do produto:
Nome do produto: caixa de decodificador de fibra óptica
Aplicação: Rádio de carro
Características: Fácil de instalar, plug and play
Tipo de veículo adequado: Mercedes-Benz ML Class W164 ML280 ML300 ML320 ML350 ML420 ML450 ML500 ML550 ML63
SL600 SL65
Ano: 2005, 2006, 2007, 2008, 2009, 2010, 2011, 2012
Tipo de cor: Preto


Escreva a sua análises
por David
29 de Dezembro de 2019
Most Decoder
This and the seicane android unit for the R350 are great, the sound is awesome when it goes through the Harmon kardon system, uses all speakers works great.

only downside is that there should be included some guidance on what wire to hook it up to, I researched several different wiring diagrams and figured it out, but it would have been easier if it had a connector for the mercedes wire loom from the Harmon Kardon Most plug or at least a wiring diagram.

Very pleased with both purchases, major upgrade to my car.