After Viewing This Item People ultimately bought
Details
This OEM aftermarket radio GPS for 2015 Subaru Legacy OUTBACK with 10.35 Inch HD 1280*480 Touch Screen, It is plug-and-play and compatible with original Harman Kardon speakers and subwoofer, Without any need for rewiring or cutting wires, you will find the installation to be very simple. You can make it your own stereo by customizing the button light color, booting logo, wallpaper, main menu as per your preference. If you are unsure about its compatibility with your car, please send us a picture of your car's dashboard with the year and model of your car included.
Please note:
This unit's UI resolution is for 1280*480, which is not allow choose the Resolution for 800*480 or 1024*600 in setting. If you choose and click one of them, then the screen will be dark soon, and the main board of MCU module will be destroyed suddenly.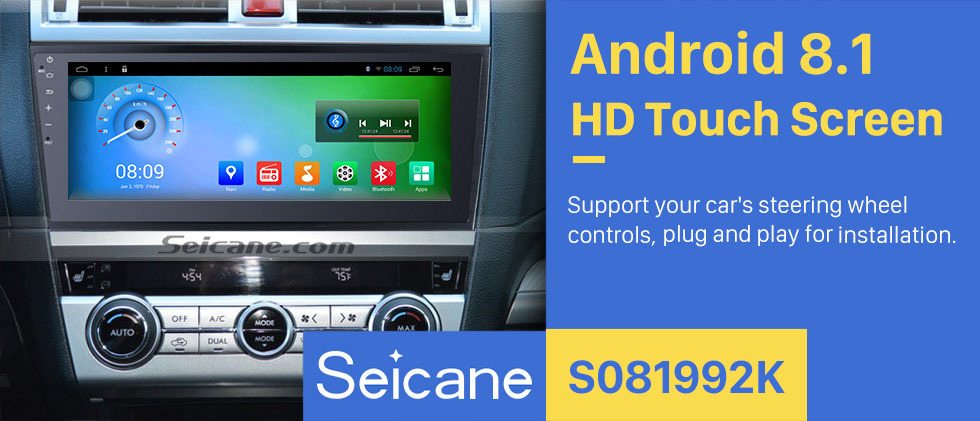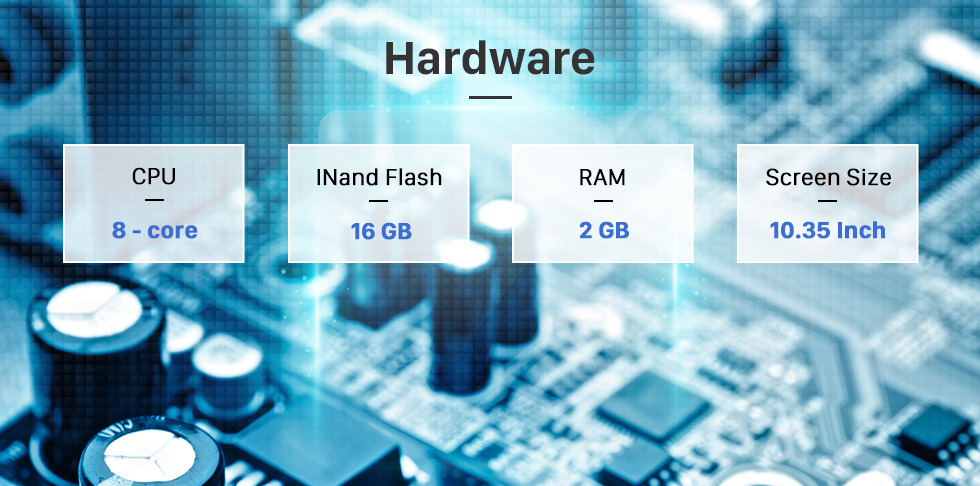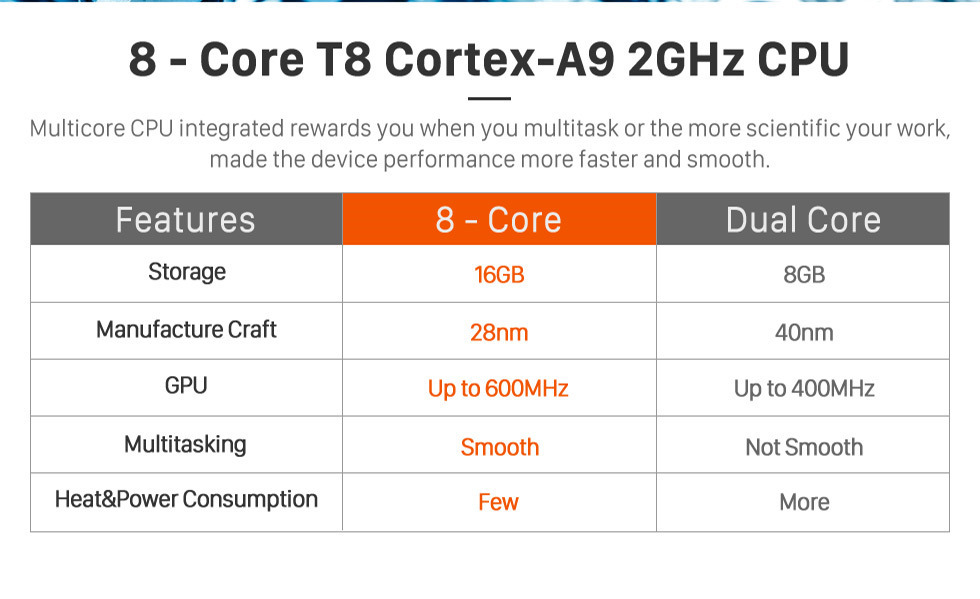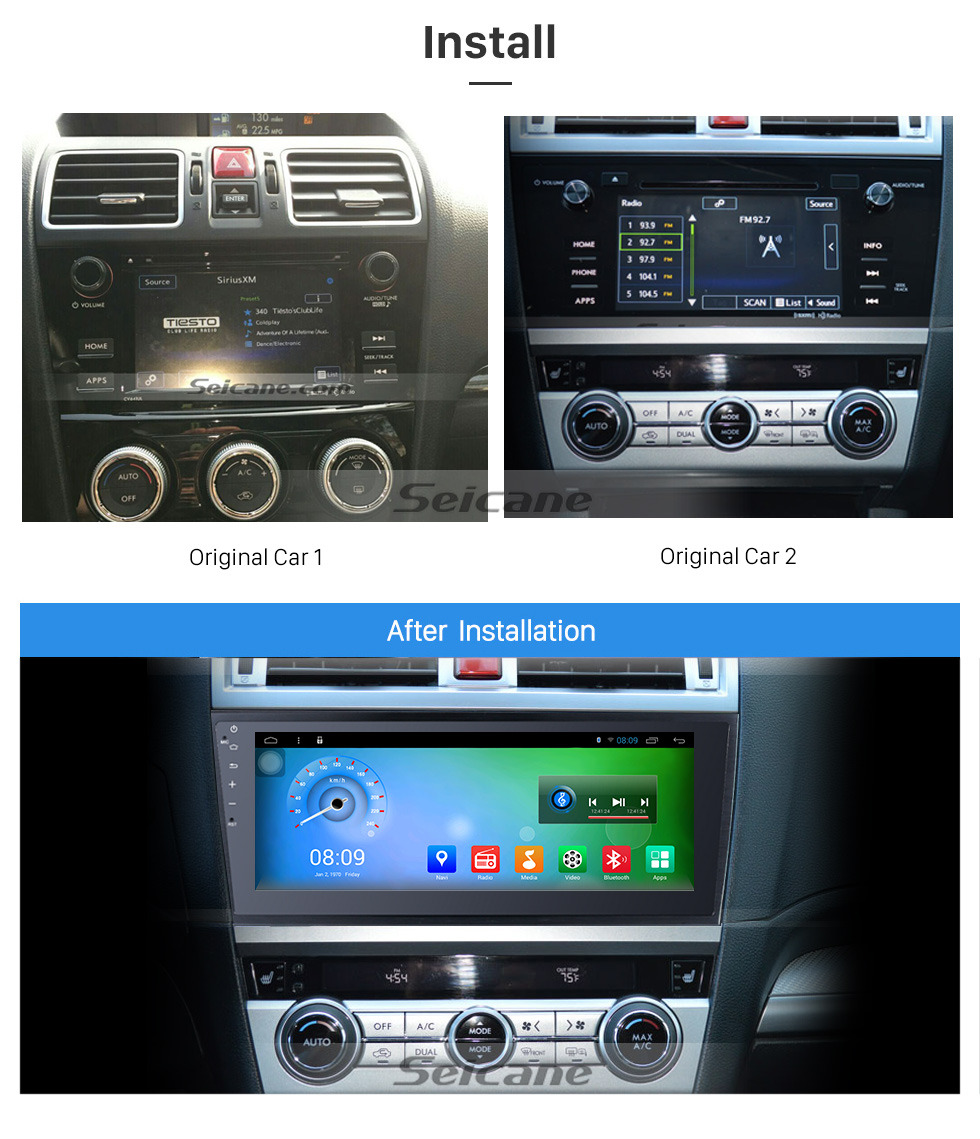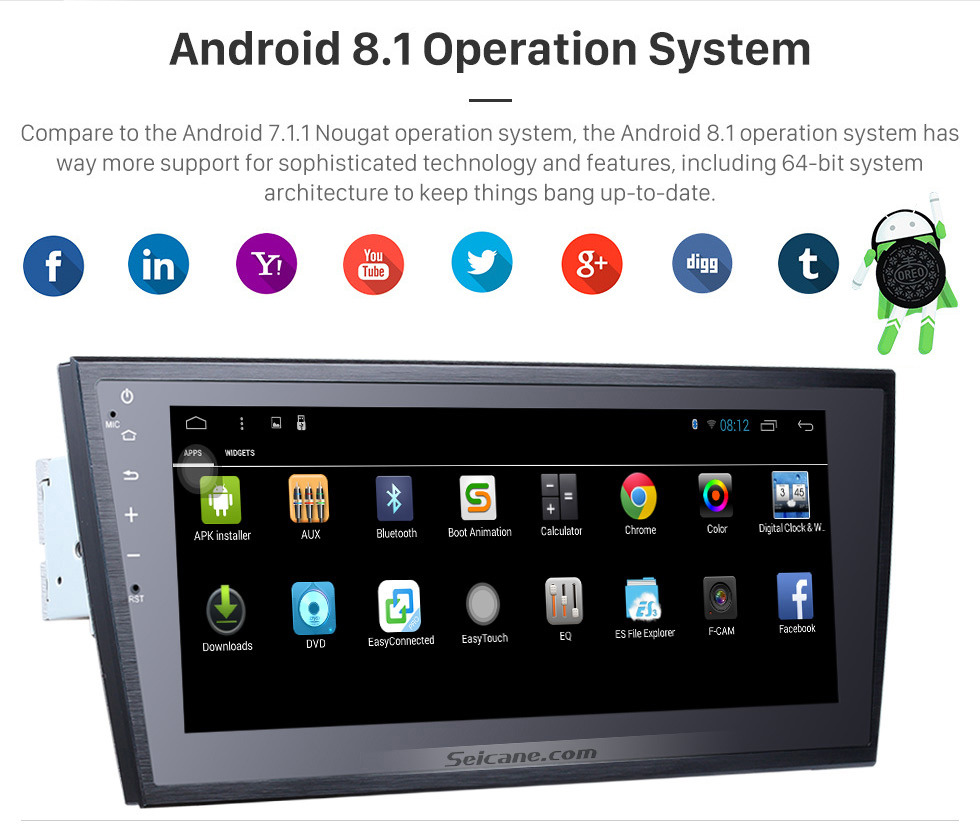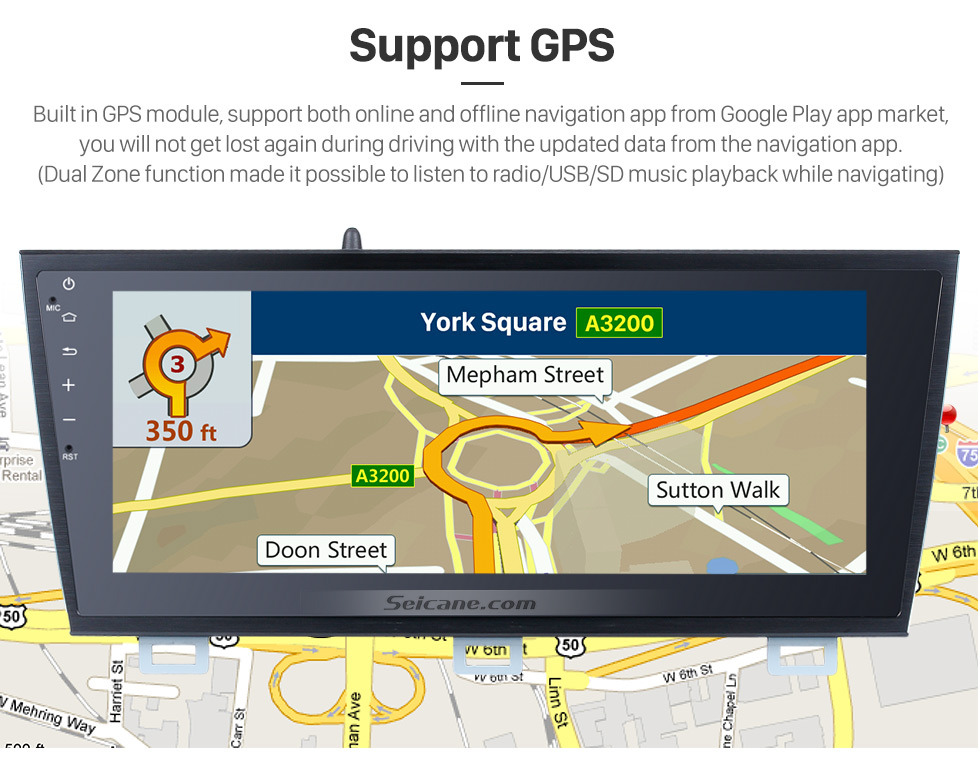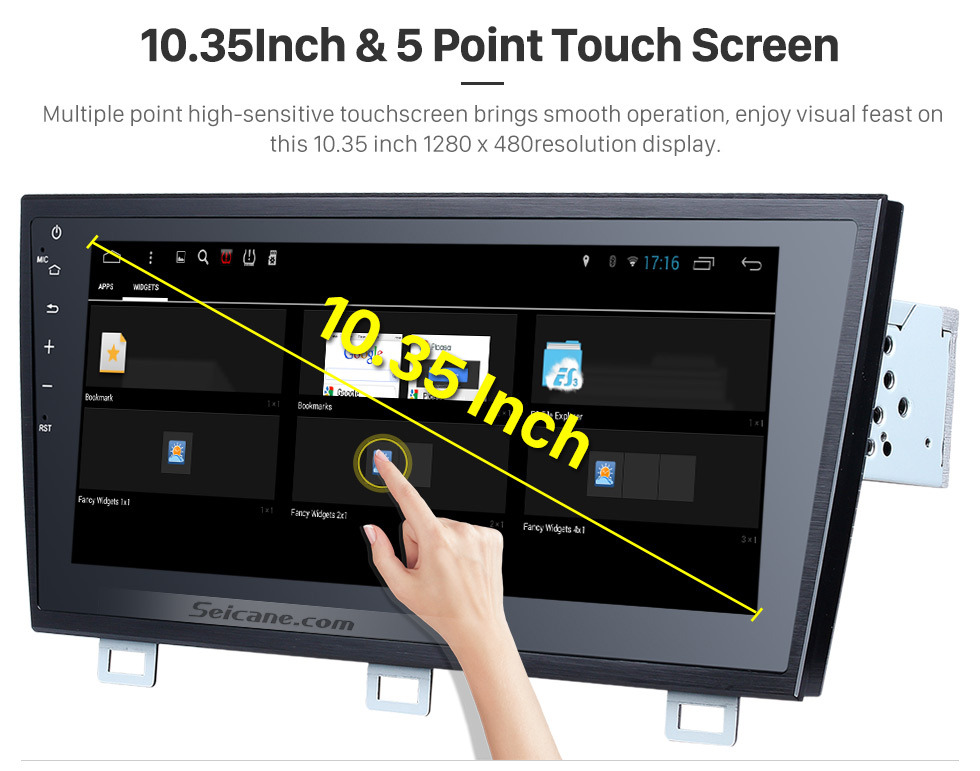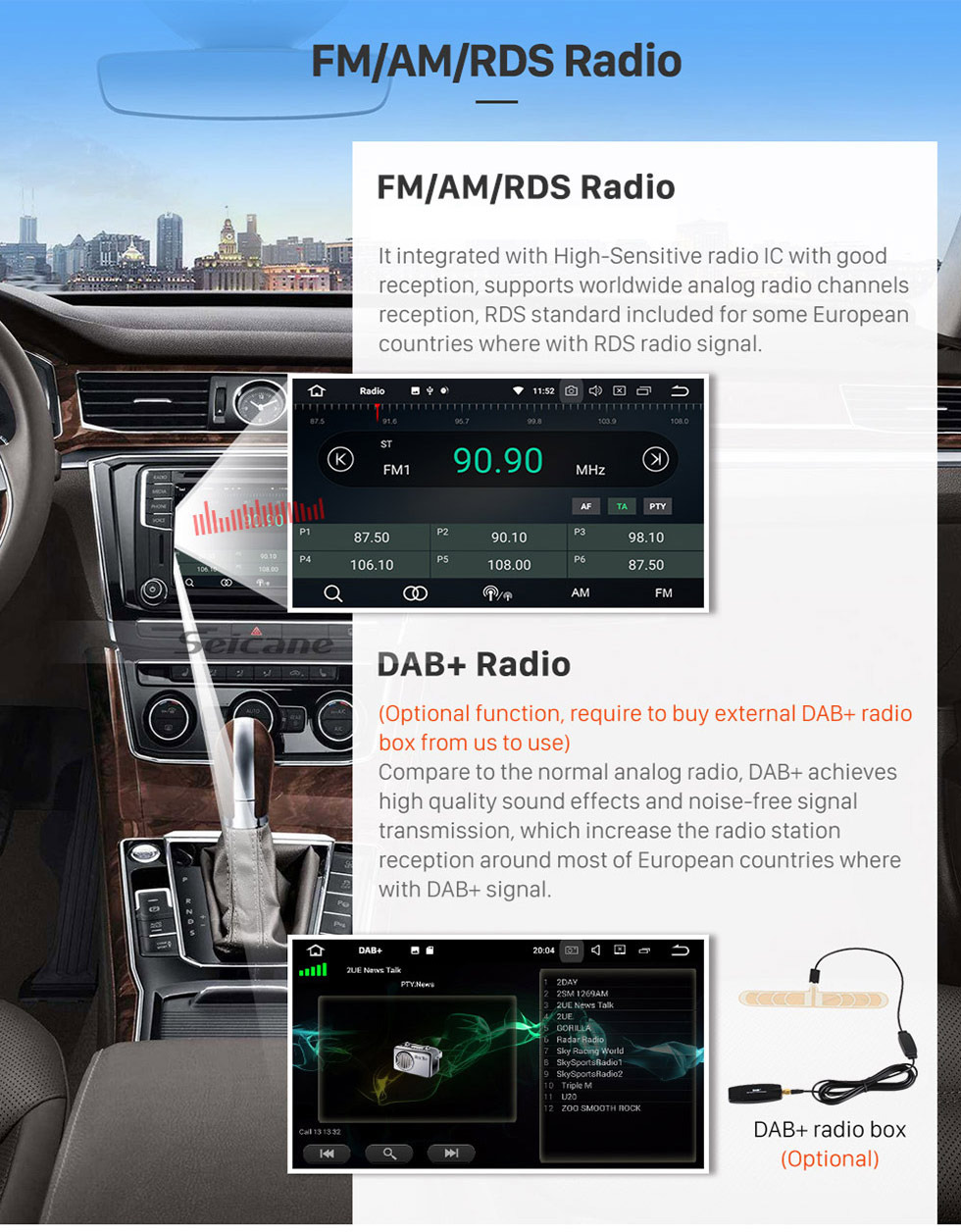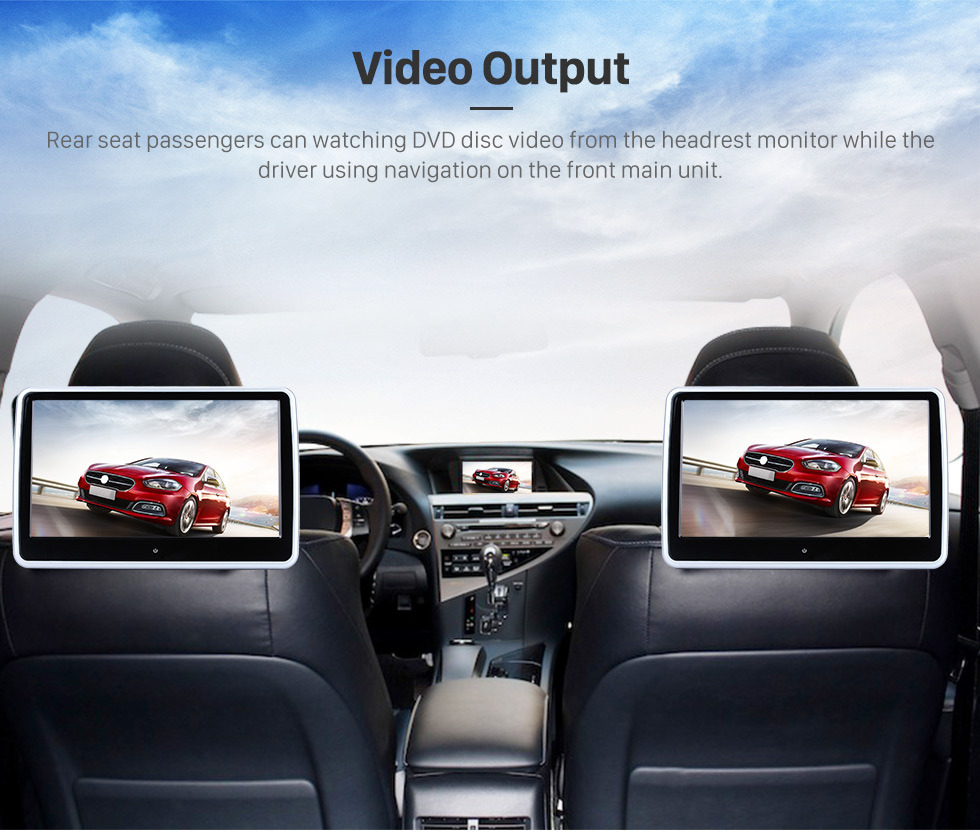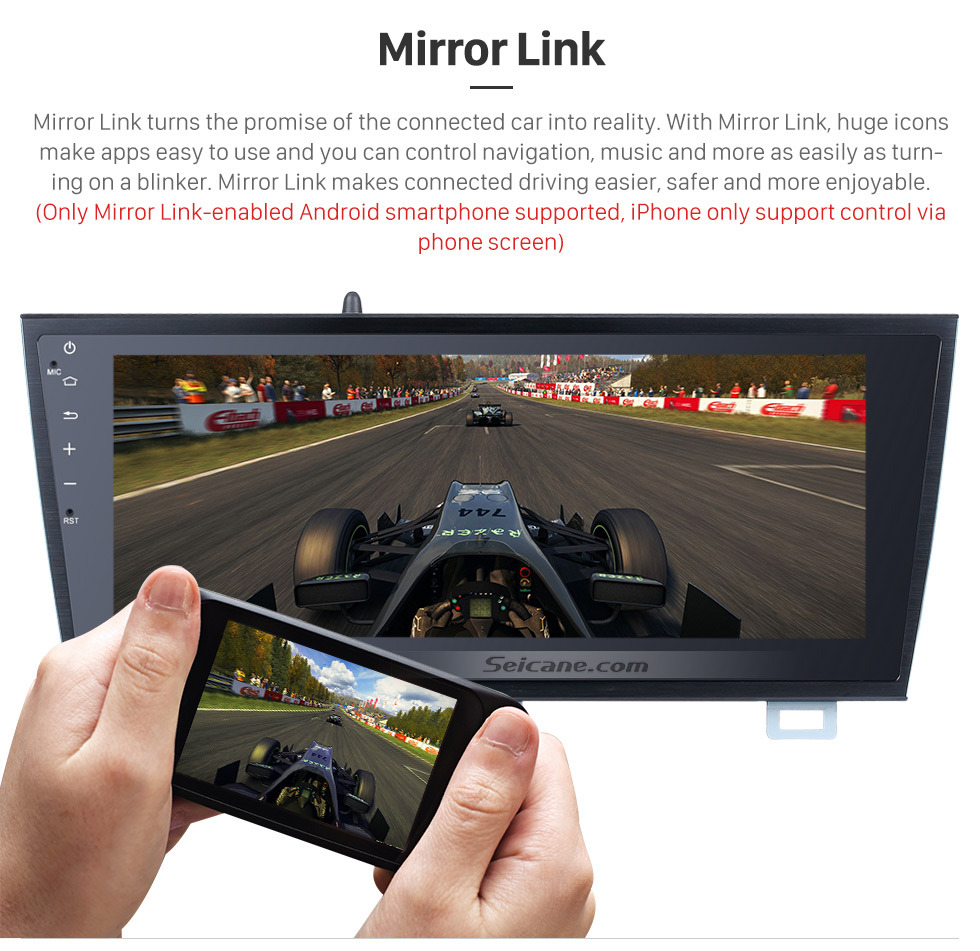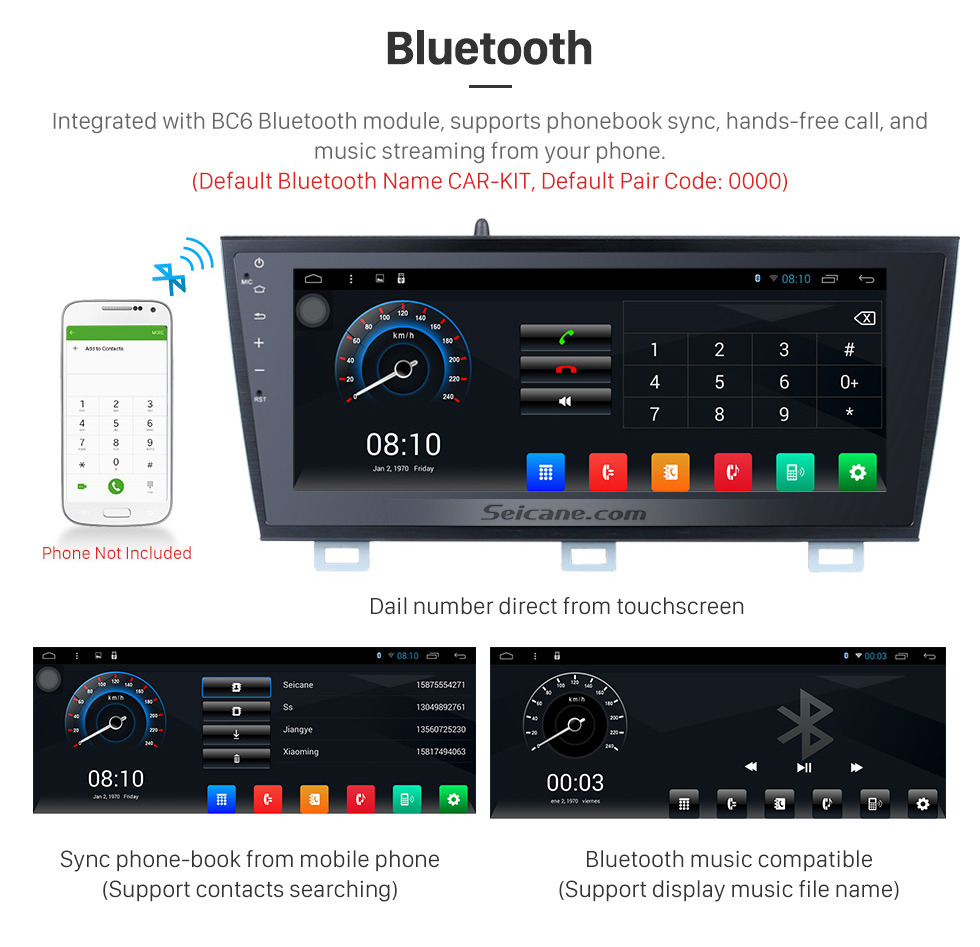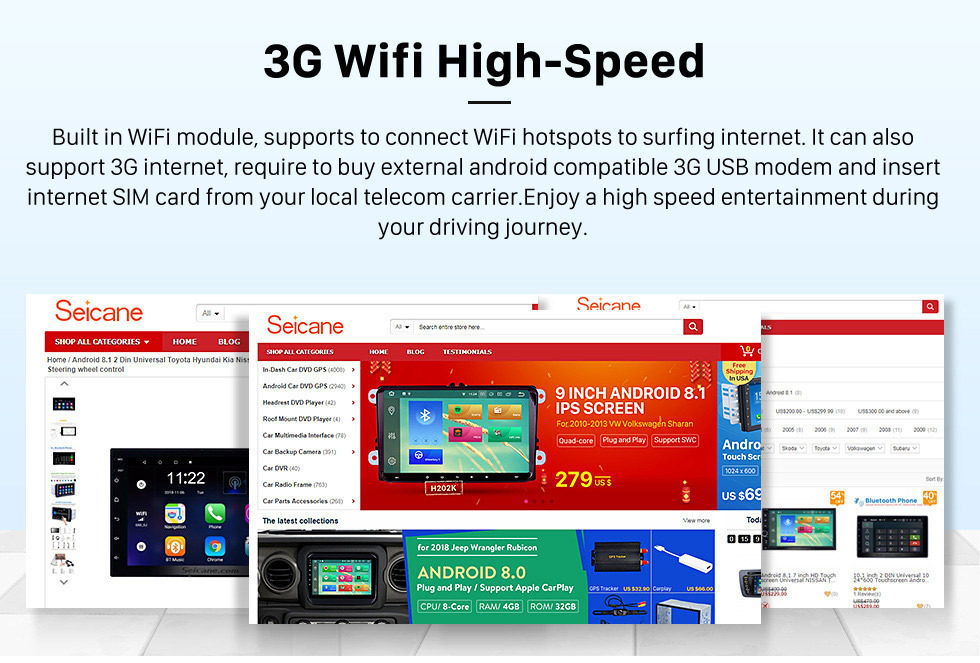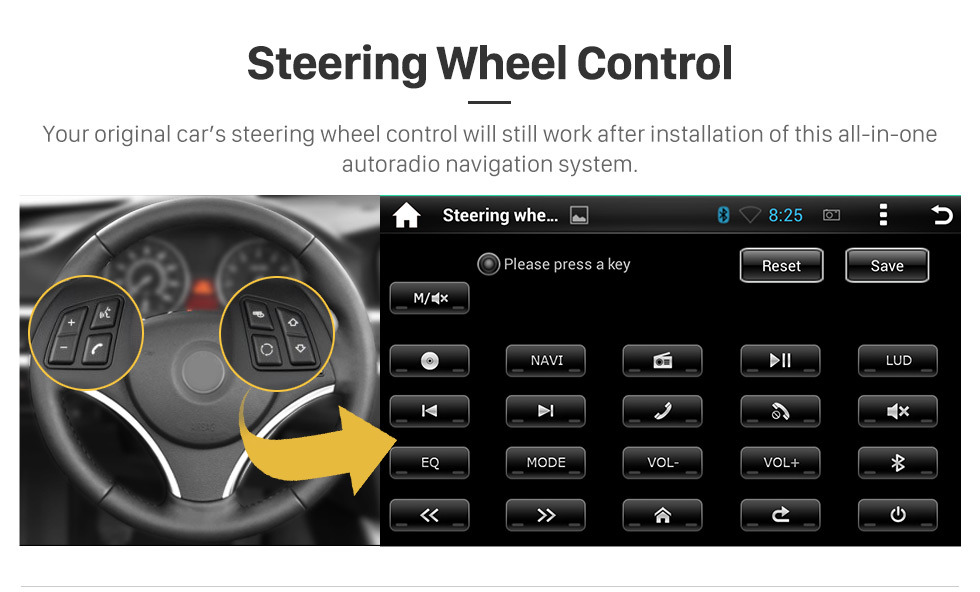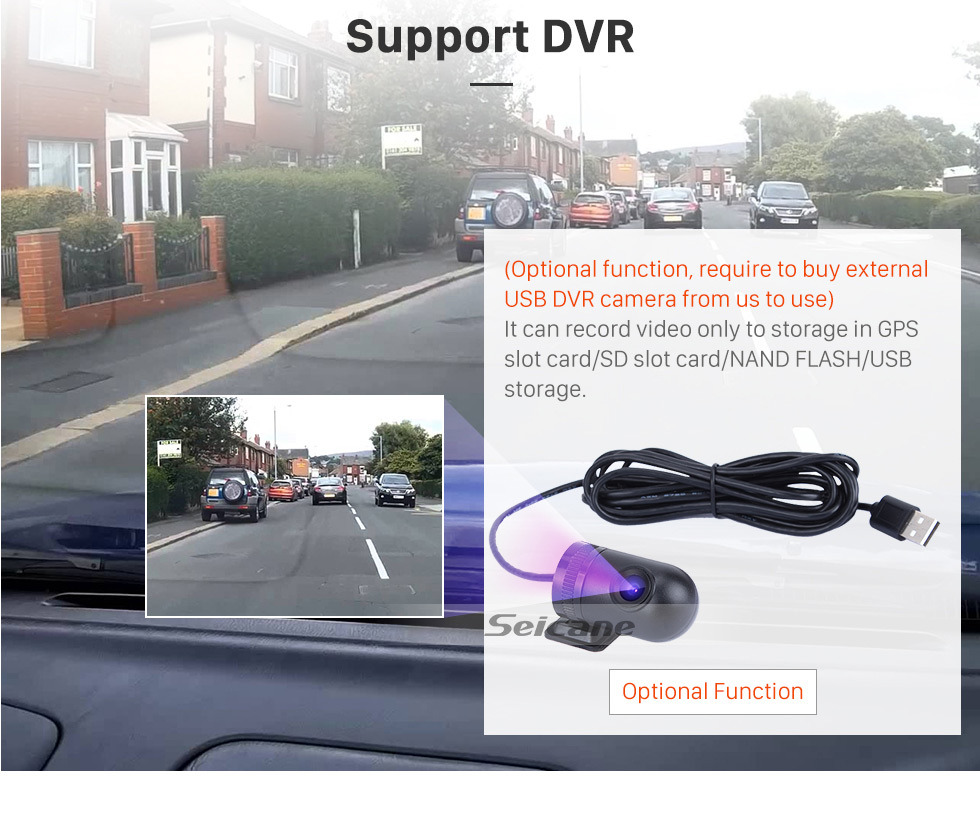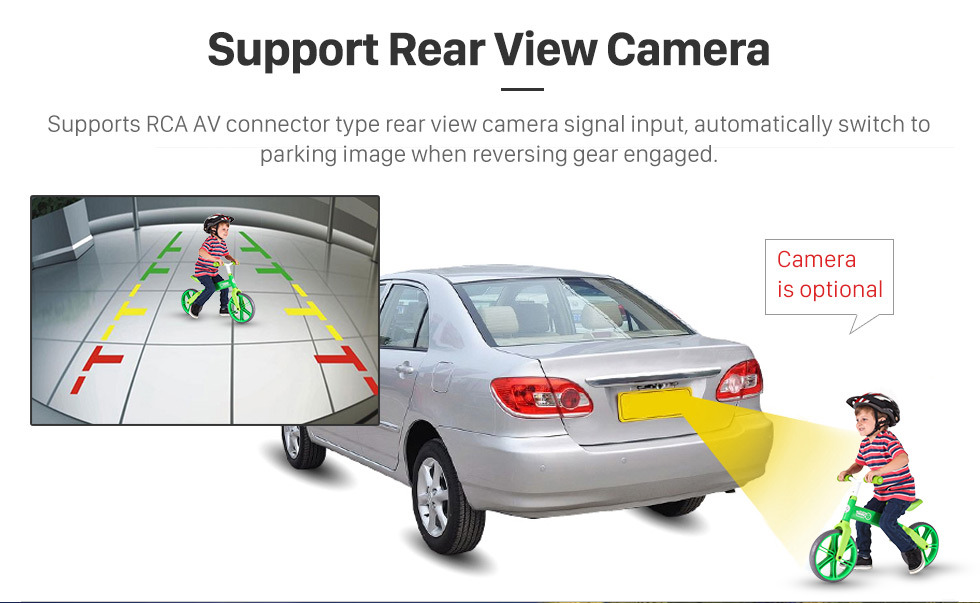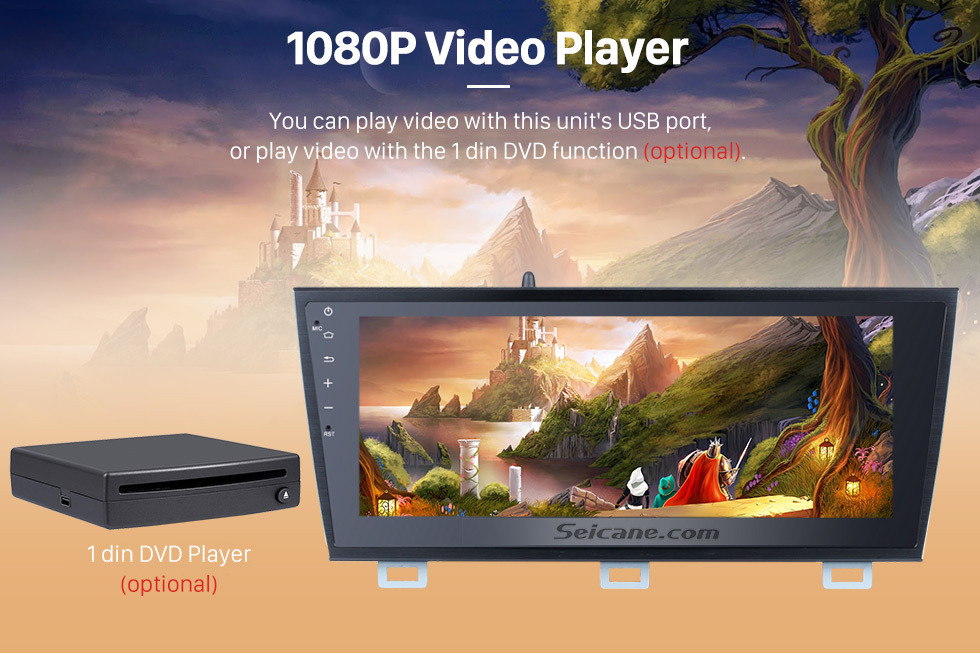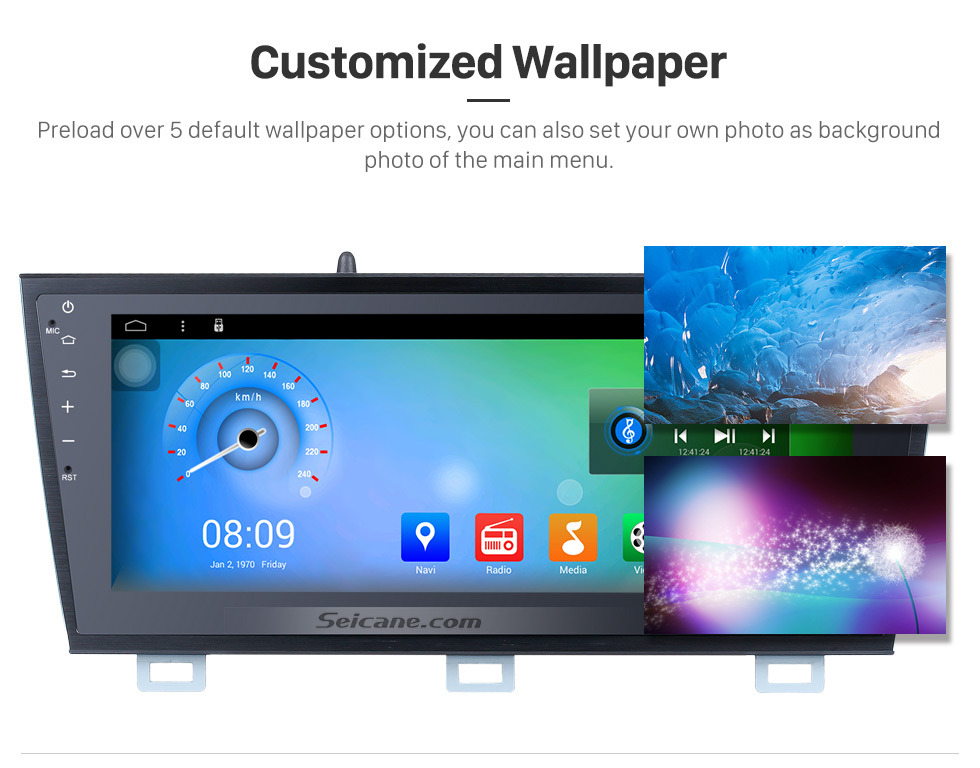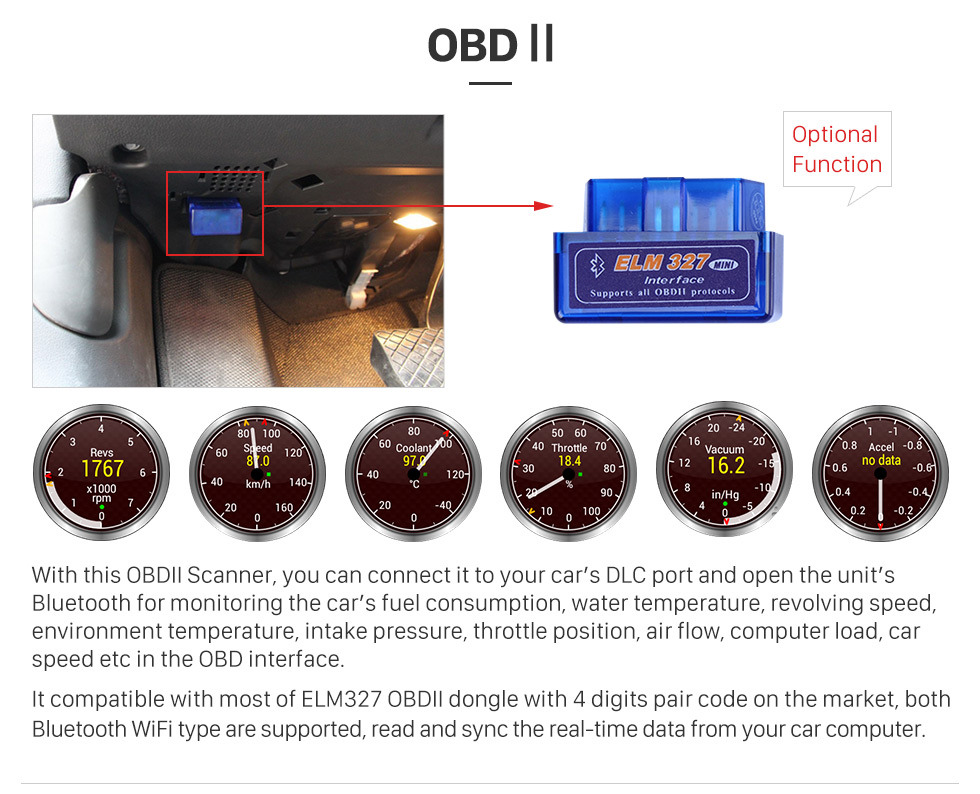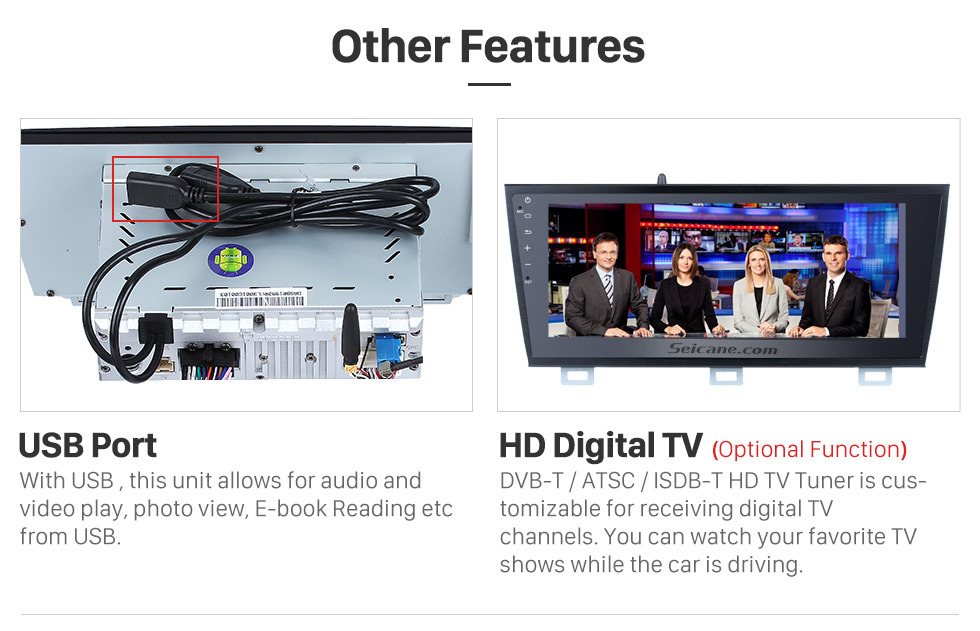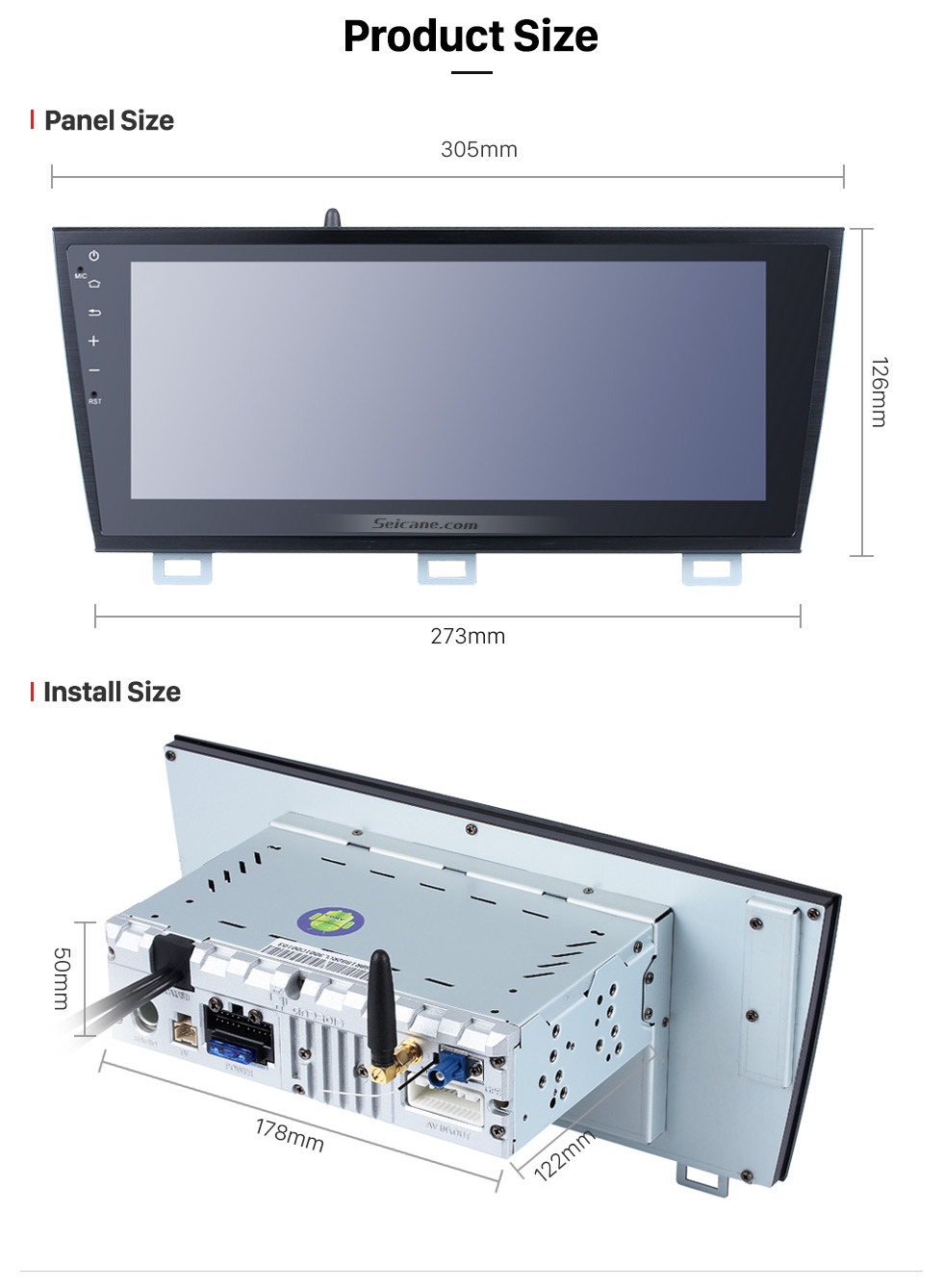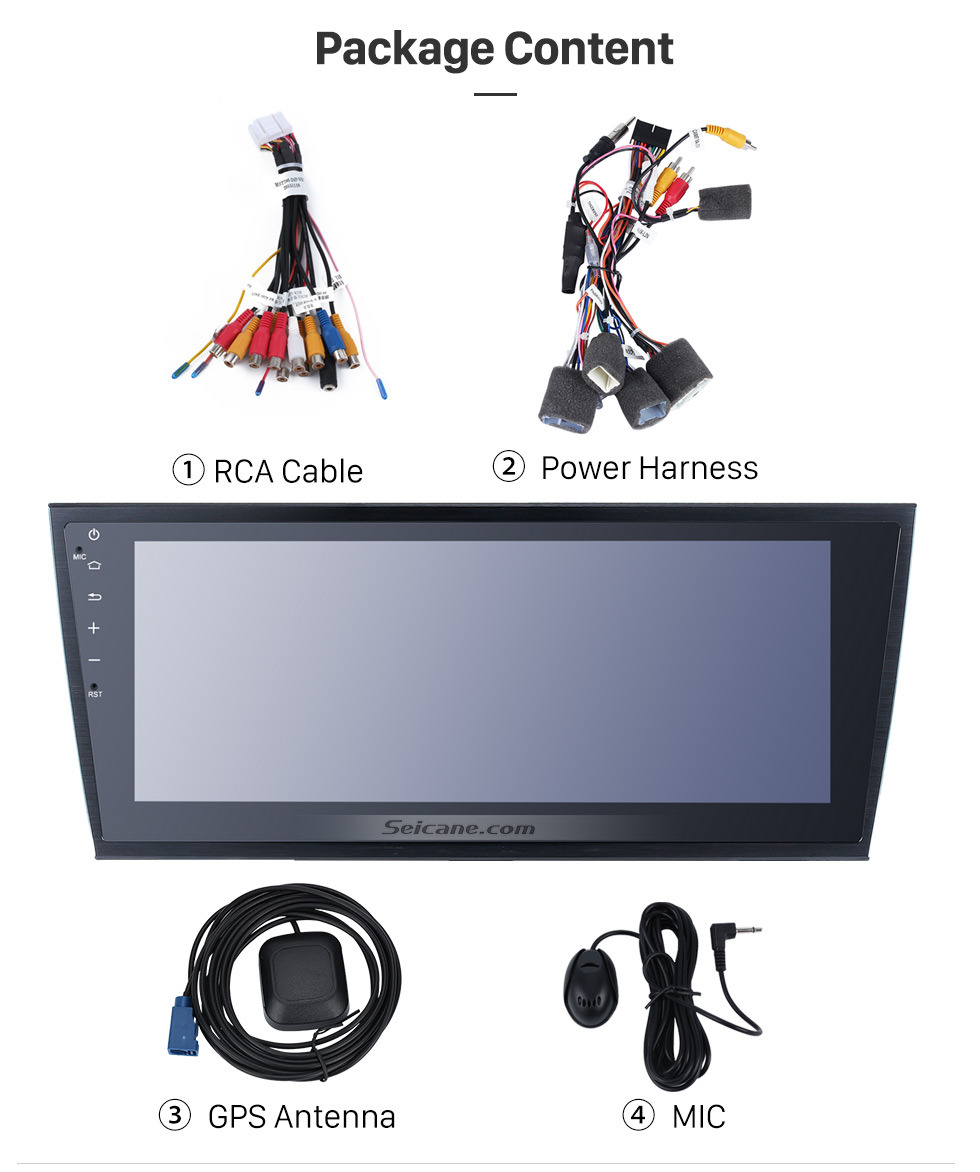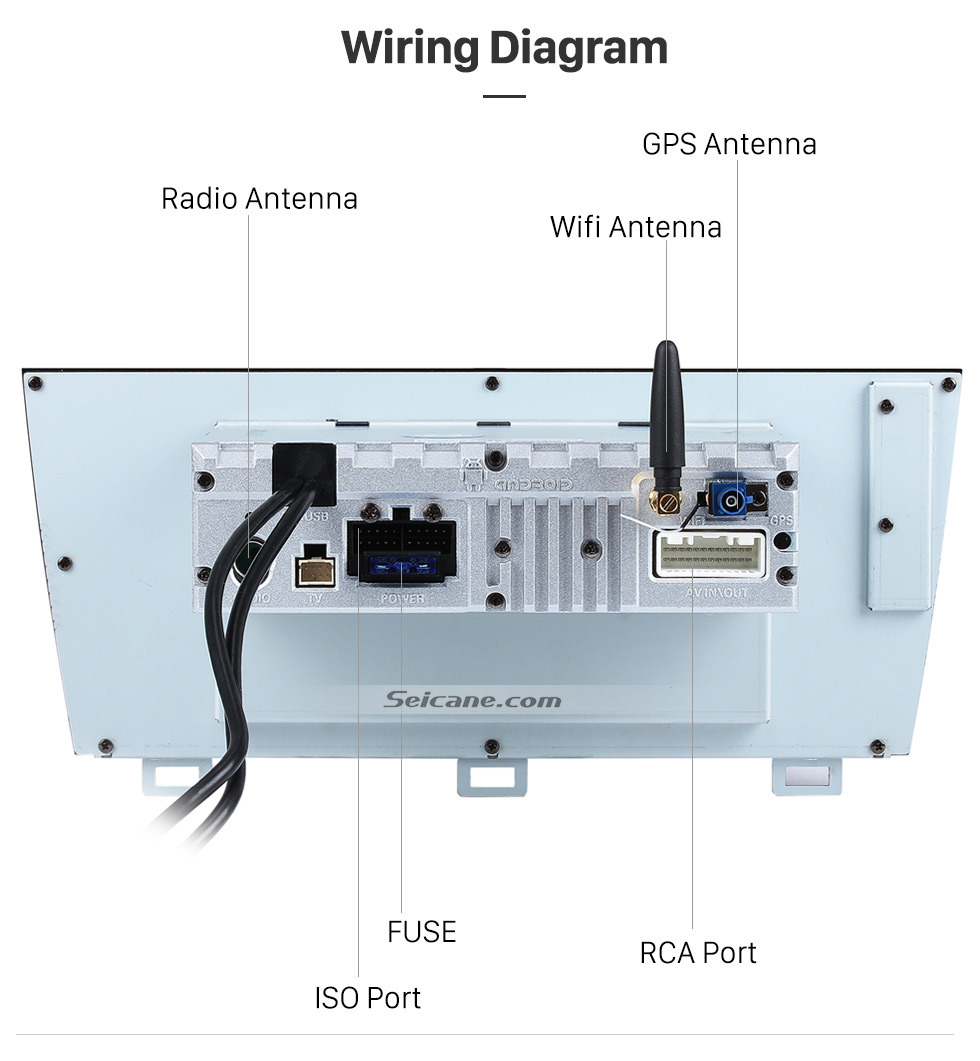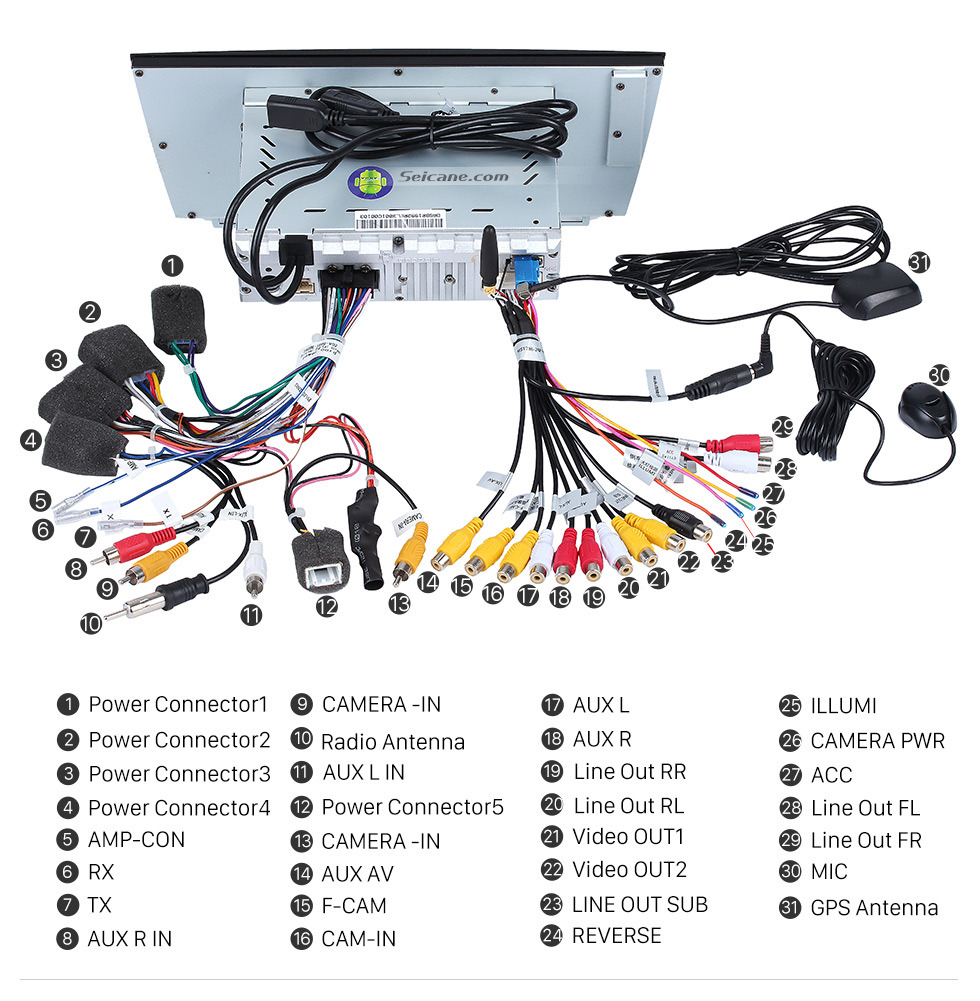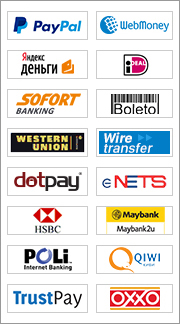 New function:

Supports getting access to the internet while making use of navigation,disc reading, Bluetooth connection, iPhone connection and SD card reading at the same time.
Product Highlight


OS: Pure android 8.1. All the interfaces are android based not only the GPS
Multi-touch Screen: 10.35 inch 1024x600 HD multi-touch digital capacitive LCD screen which supports 1080P HD video, bringing the sharpest image in brilliant color. It is more intuitive being able to simultaneously support 5 points touch operation for zooming in and out pictures and controlling game character movement etc
CPU: R16 1.6 GHz 8-core with 40NM low-power dissipation electronics, 400MHZ Mali-400MP4 8-core GPU, high performance 2D embedded accelerator and H.264 MVC audio decoder, 1080P multi-format video decoding, support of H.265 and VP8, double screen display with highest resolution 2048x1536 and built-in HDMI 1.4B.Faster than ever
Chipset: U-BLXO G6010 ST, Imported from Switzerland
Flash Memory: DDR3 2GB RAM and 16G Nand flash
Various APK Download: Download, update or delete any APK via WIFI/3G. Support Google Play Store and thus you can download thousands of Apps
3G and WIFI Internet Connection: Built in with WIFI module for direct connection to WIFI wireless hotspots and support optional 3g dongle. You can enjoy convenient e-life whenever and wherever for online entertainment such as video, TV, movie, music, radio and online communication including YouTube, Twitter, MSN, Facebook and other services
Bluetooth: Connect any Bluetooth enabled phone to the system via Bluetooth to receive hands-free calls for safe driving, stream music wirelessly to car speakers for phones with A2DP feature, download contact information to the unit and allow for searching a contact number in the downloaded phonebook



Comprehensive Functionality


High Precision 3D GPS: The latest built-in navigation provides accurate GPS satellite location, turn-by-turn navigation with voice directions and cursor hints and supports IGO Sygic map for Android 7.1 and Google map online navigation.
Preset Radio receiver: Standard AM/FM tuner with RDS, 30 preset radio stations (FM: 3*6, AM: 2*6) and capability to memorize 30 station frequencies according to your preference
Office Tools: Support reading and editing official documents such as WORD/EXCEL/POWERPOINT/PDF/TXT, being more practical and convenient
USB connection: It comes with a USB port for video play up to 1080P, photo view, software update etc but cannot support portable hard drive at present.
MP3/MP4 Media Play: Support common format media file including MP3/MP4/WMA/JPEG/MPEG etc
External Device Connection. Support Aux in for audio and video input and output with RCA video output, CAM IN video Input, video in,RCA audio FR/FL/RR/RL/,subwoofer output and AUX audio R/L input
File Management: You can manage files on external storage devices by selecting, copying, pasting and deleting the files
Steering Wheel Control: With large amounts of original car's information pre-stored, support controlling the car's function keys by operating the steering wheel buttons



User-friendly Design


DIY Wallpaper: With 8 live wallpapers and 21 wallpapers preloaded, you can also set any picture you like as wallpaper
Multiple OSD Languages for Choice: 60 kinds of OSD languages are available including: Chinese Traditional, Chinese Simplified, Japanese ,Korean ,Arabic ,English (Australia),English (Canada) ,English (new Zealand),English (Singapore),English (United kingdom),English (United States) ,Afrikaans, Bahasa Indonesia ,Bahase Melayu ,Deutsch(Deutschland), Deutsch(Liechtenstein), Deutsch(schweiz), Filipino, Fancais(Belgique), Fancais(Canada), Fancais(France),Fancais(Suisse) ,Italiano(Italia), Italiano(Svizzera), Kiswahili, Latviesu, Magyar,Nederlands, Norsk bokmal,Polski, Portugues(Brasil), Portugues(portugal), Rumantsch, SlovenCina,Suomi, Svenska ,Pyccknn
Changeable logo: 34 different car logos provided to match cars of different brands and you can DIY startup picture with your own images
DIY Main Menu Display: You can drag Search Bar, Weather Forecast Widgets, Music/Radio/BT-Stereo Player, Apps or other Bookmarks on main menu
Dual Zone Function: while navigating, you can listen to music
Built-In Clock and Calendar: It has a Real Clock to show time and calendar for date and week view
Built-in Microphone and External Microphone Jack: Come with microphone of high sound quality and also external microphone jack for use



Customizable Options:


DVD player: Connected with this car head unit via the USB connection, the DVD player compatible with various kinds of disk formats which include DVD/DVD-R/DVD±RW/HDCD/CD-R/CD±RW/MP3/MP4/Picture CD/VCD/WMA enables you to play any DVD disk from any country in the world to keep both you and your passengers entertained all the way.
TPMS: Perfectly connected with this head unit with simple installation, the TPMS reports real-time tire-pressure information via a pictogram display or a simple low-pressure warning light to help you save fuel consumption, extend the tire life, decrease downtime and maintenance and increase environmental efficiency. The early recognition of the malfunction of tires provided by TPMS can avoid traffic accidents to improve safety in the whole process of driving.
External TV tuner: Several TV systems for choice including DVB-T/ATSC/ISDB-T. You can watch live TV shows and world news whenever and wherever
3G module: For 3g internet connection. Need an SIM card to work together
Mirror Link: Deliver wireless connectivity between the system and your Smartphone and realize same display on both screens. This technology enables you to gain access to your Smartphone's applications on the unit to play music and videos etc. Currently support iPhone, Samsung Galaxy (android 4.2 and above)
Rearview camera: Automatically turn to the rearview camera image with grids on the screen for assisting the driver in parking, reversing and avoiding potential risk of scratch or crash
DVR: Connected with car GPS host, it records video in real-time while driving with the external DVR camera and automatically store them in the SD card. You can play them on this unit directly and take them as evidence when any trouble occurs
OBDⅡ: Diagnostic system to monitor the car's fuel consumption, water temperature, revolving speed, environment temperature, intake pressure, throttle position, air flow, computer load, car speed etc. through OBD box and display fault information in codes timely to ensure normal operation of the car system



High Quality:


This all-in-one navigation system adopts the internationally renowned Samsung brand electronic components which are in obedience with the ROHS rules and of small volume, light weight, excellent thermo stability, high voltage resistance, low leakage current and dielectric loss, good frequency and temperature property


Write Your Own Review
Verified Buyers

Reviews with Images
by Kyle

December 18, 2018
Great when it works
At first it seemed all good.

Installation:
Install was easy and the cables plugged right in. Wireless rear view camera wasn't too difficult to install after splicing into a power and ground wire.
Be careful with the snap in locations for the heater controls... They are much tighter than stock and make it very difficult to remove the heater controls without damaging the silvery stuff. This is not a big deal if I didn't have to keep opening it up to check the wireless camera wiring.

Head unit:
Looks nice. Start up time is not bad. The rear view camera still works even while starting up.
Minor annoyances: Can't change the main screen speedo to MPH or any placement of stuff here.
WiFi: Connects up to house WiFi no problem, and can set cell phone WiFi as a metered network... so that is good.
Bluetooth: Works pretty decently for calls. Music is ok, but I use apps for that.
GPS: Seems to work well.
USB:
USB tethering:
Internet can not be shared via USB tethering and a cell phone. So it basically requires a WiFi hot spot on your phone or somewhere else in your car... this is kind of a pain

Android Mirroring:
Doesn't work at all. Instructions to setup lead you down a path you can't go because you can't turn on developer mode without a code they won't give you. Customer service response...sent me a video of it working on a different head unit...

USB ports:
Seems like one is reliable and the other not so much. Only some USB sticks seem to work, but only reliably in one of the ports... the other port seems at least to be able to charge my phone, but can't hold a connection to my phone or the USB stick. So I have the choice of trying to get the phone to work or have a reiable USB storage device.

Sound quality: Pretty Good actually

Major issues:
Back-up camera constantly gets "NO VIDEO SIGNAL" message. Taken apart dash twice now to find it's all good and the parts are on and light up and solid connections... Head unit issue? when it does work sometimes it can be all static...
Wallpaper constantly changes to weird static screen after using the rear view camera... doesn't reset with turn on turn off... so it's actually screen capturing the static, then saving that as wall paper... If I choose a new wallpaper it stays until that happens again.

Wireless camera:
Great when it works. Good field of view, but decided to not work quite a bit... Both sides have light on and cable is plugged in. It just randomly stops working quite a bit. This could be the head unit though.

Freezes sometimes... basically black screen nothing on it... Power button does nothing (press, press hold, etc)... I had to un-plug the unit behind the dash to fix it.

Customer Service:
No help.. They don't plan on updating this.

Overall:
Could be good... has potential. For now save the money go another route until they update it.



click for full-size image