After Viewing This Item People ultimately bought
Details
Main features
1. This unit can support
steering wheel control
,
headlamp output
,
reverse output
and
ACC output
. 2. This unit can support
hand brake detecting
and the
door information display
.
3. This unit can support the
original car's amplifier and Alpine Stereo system
.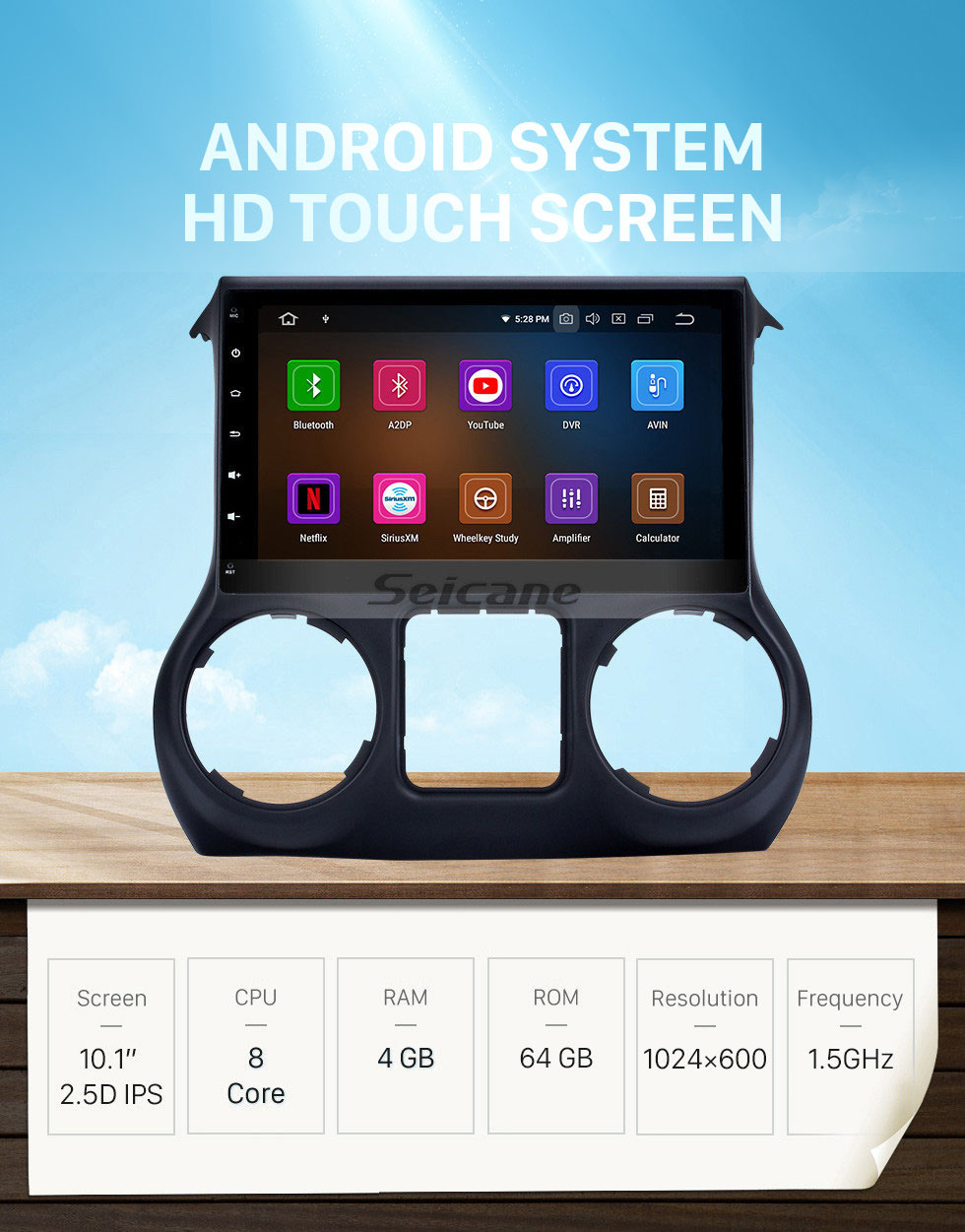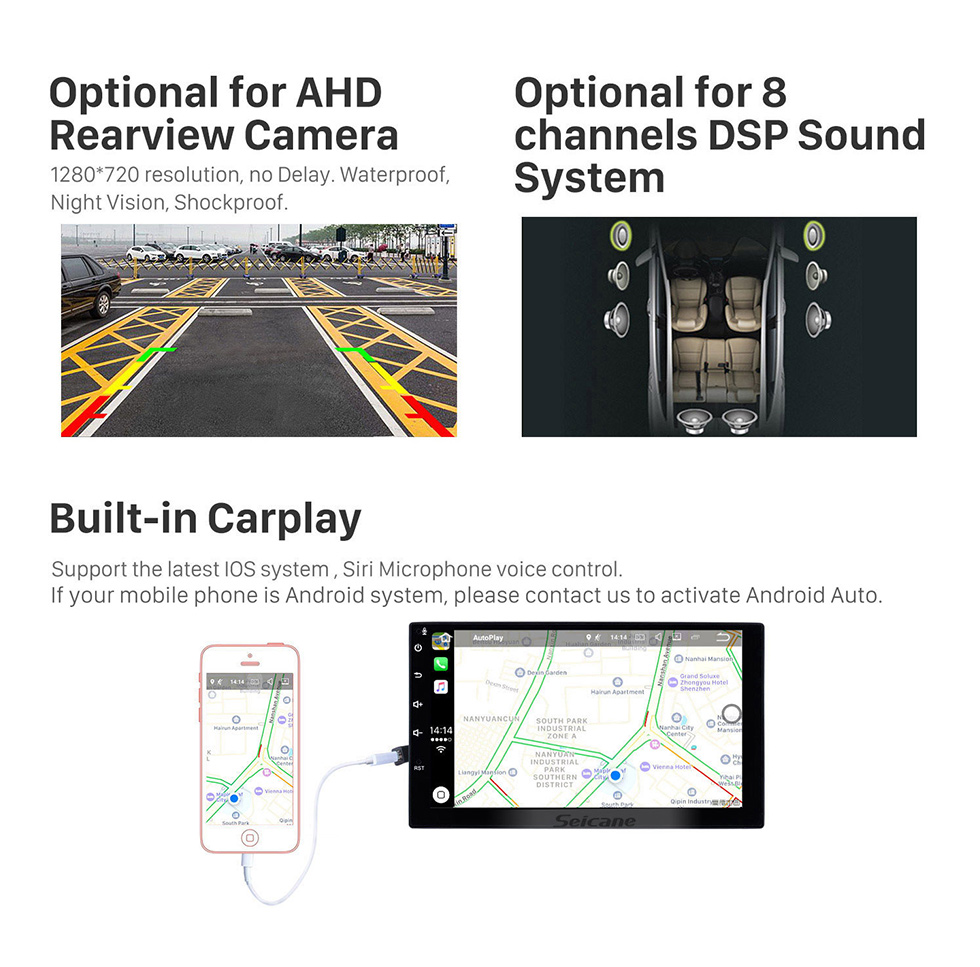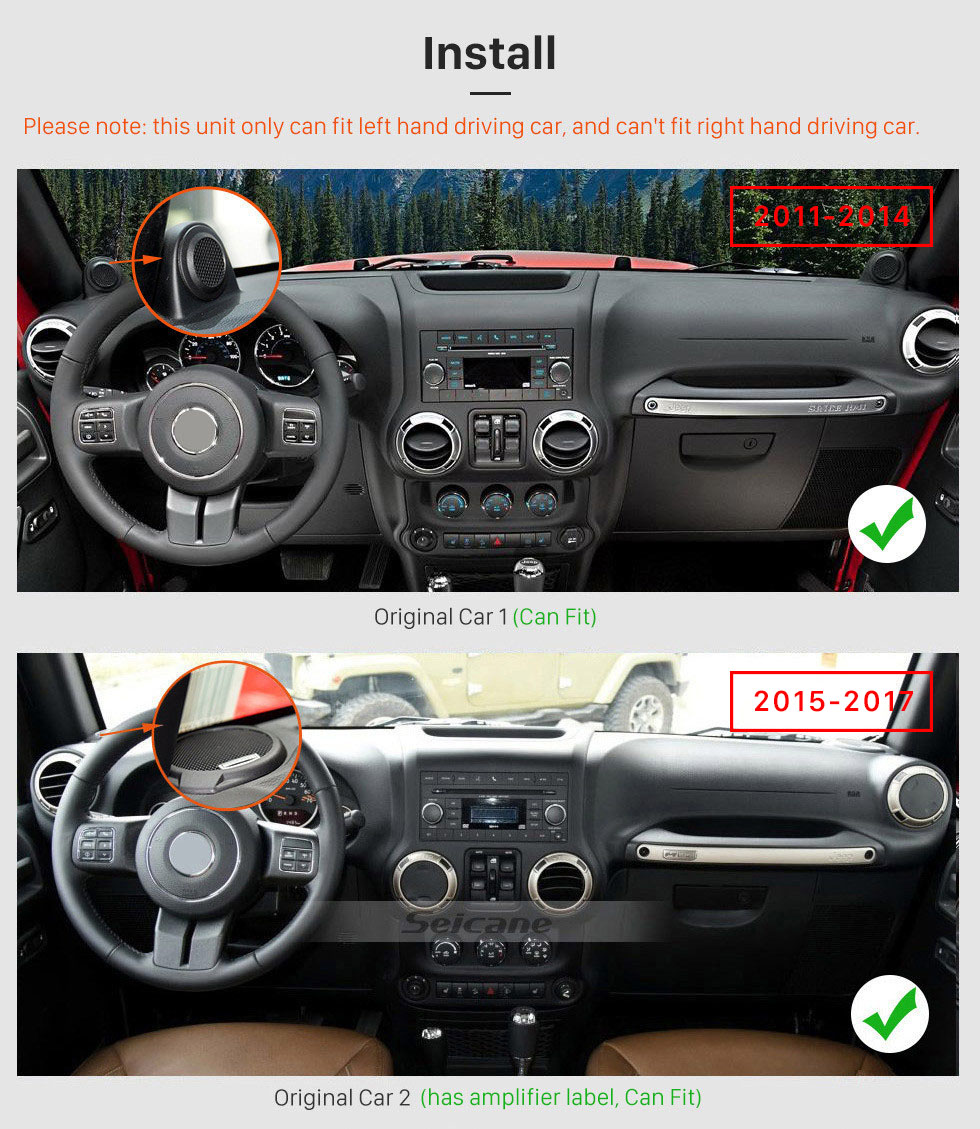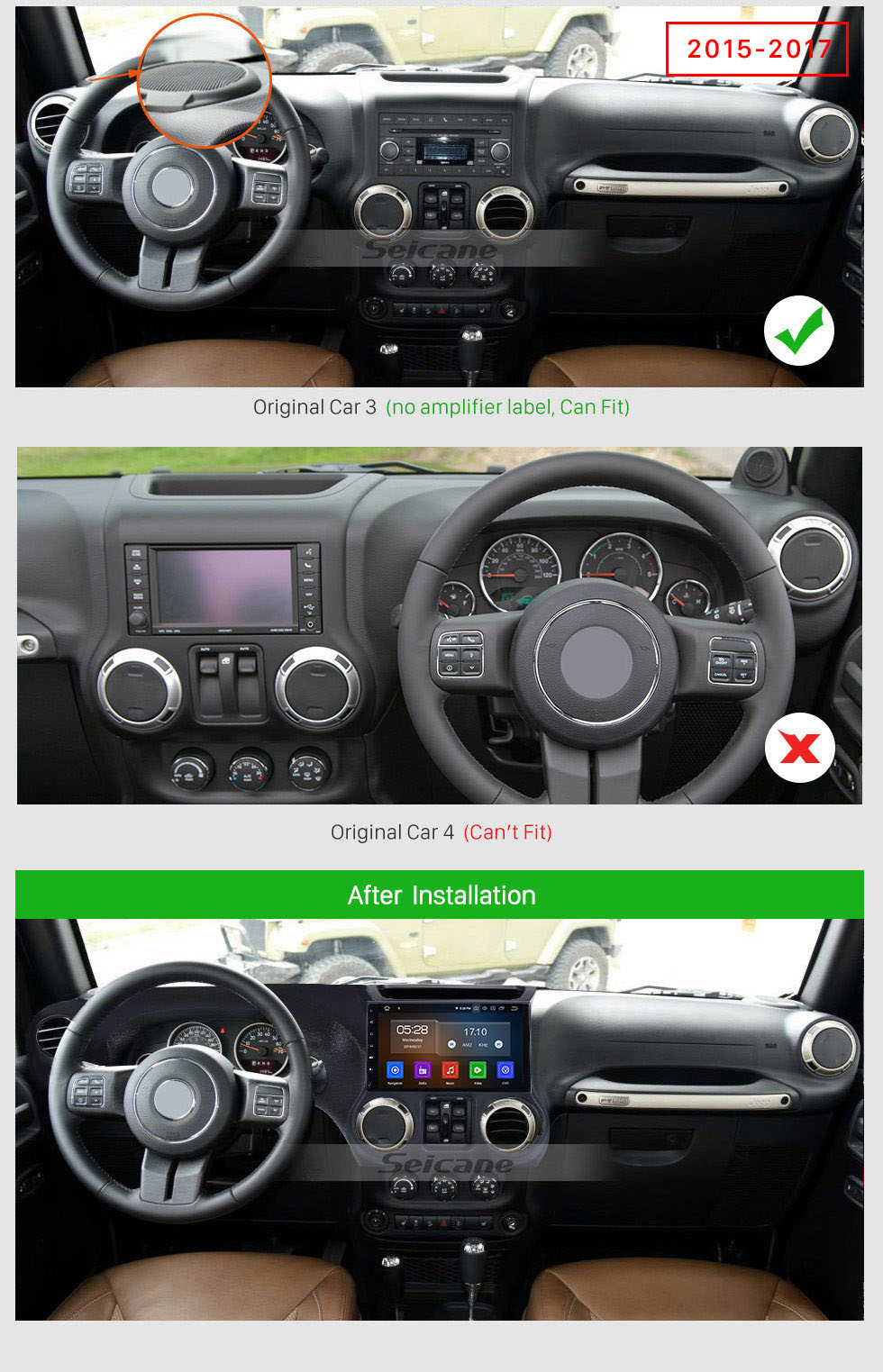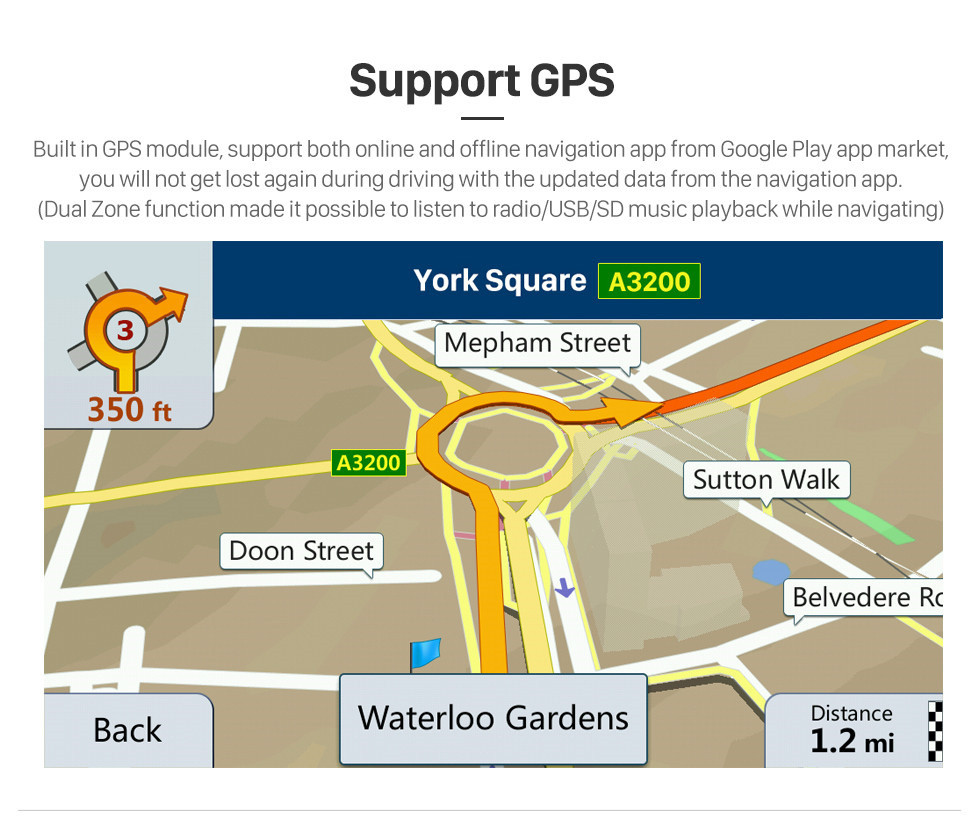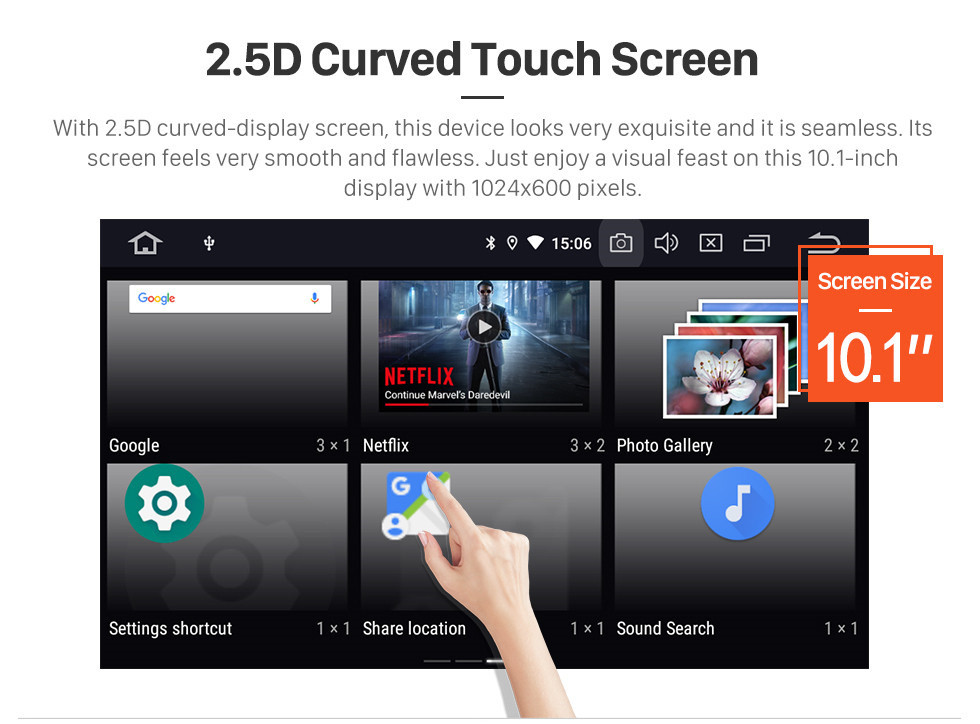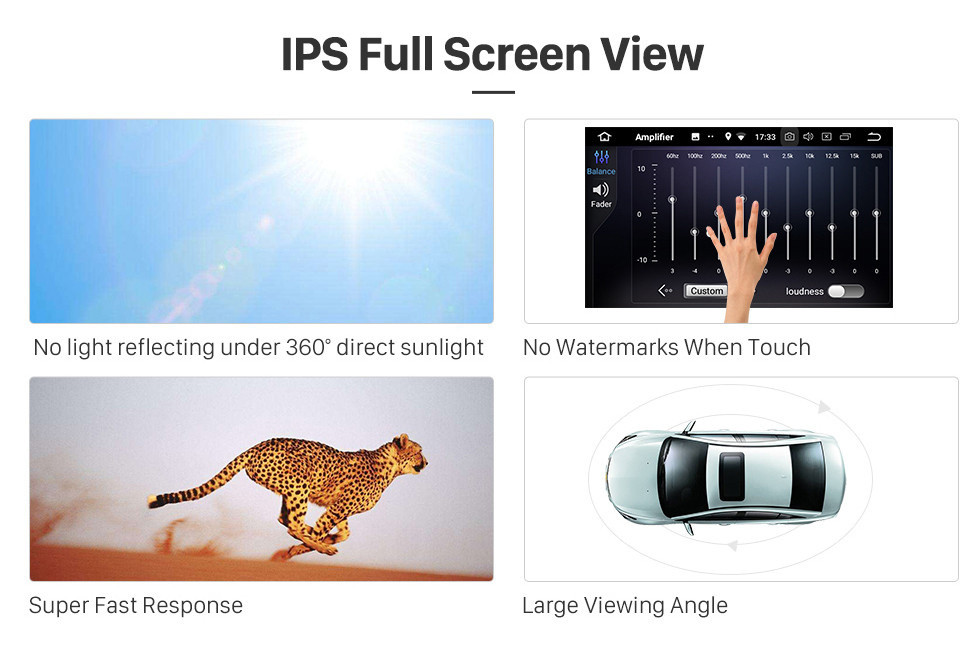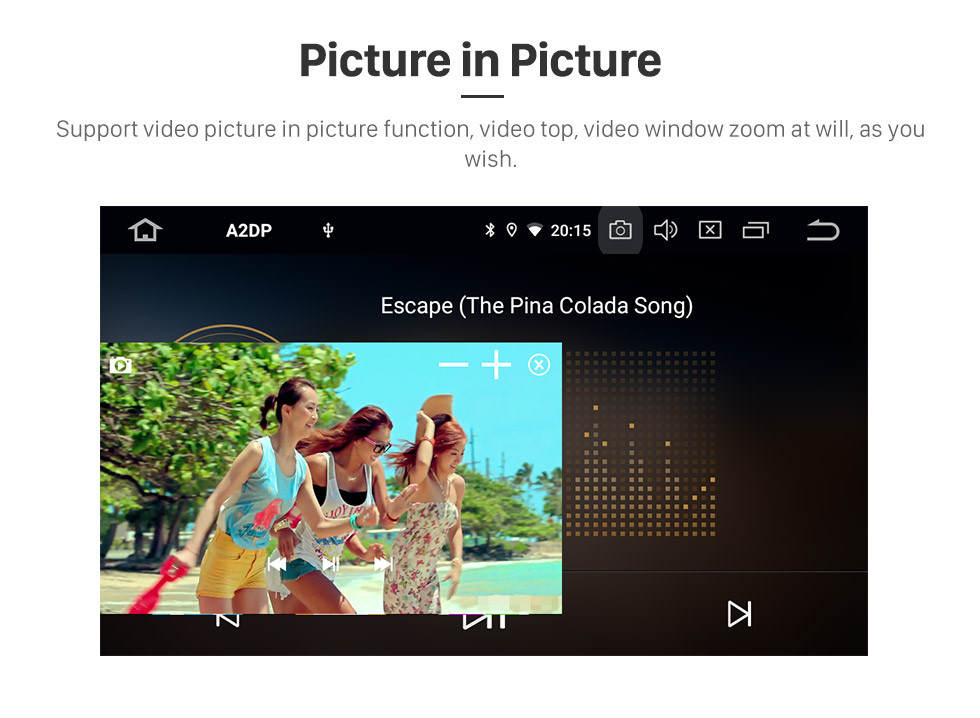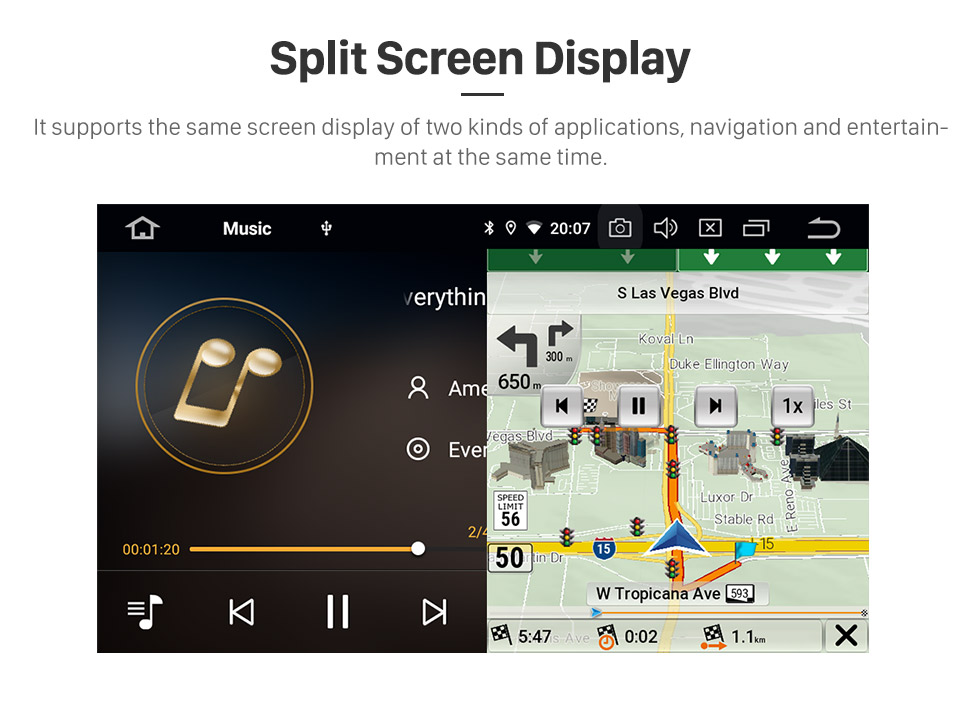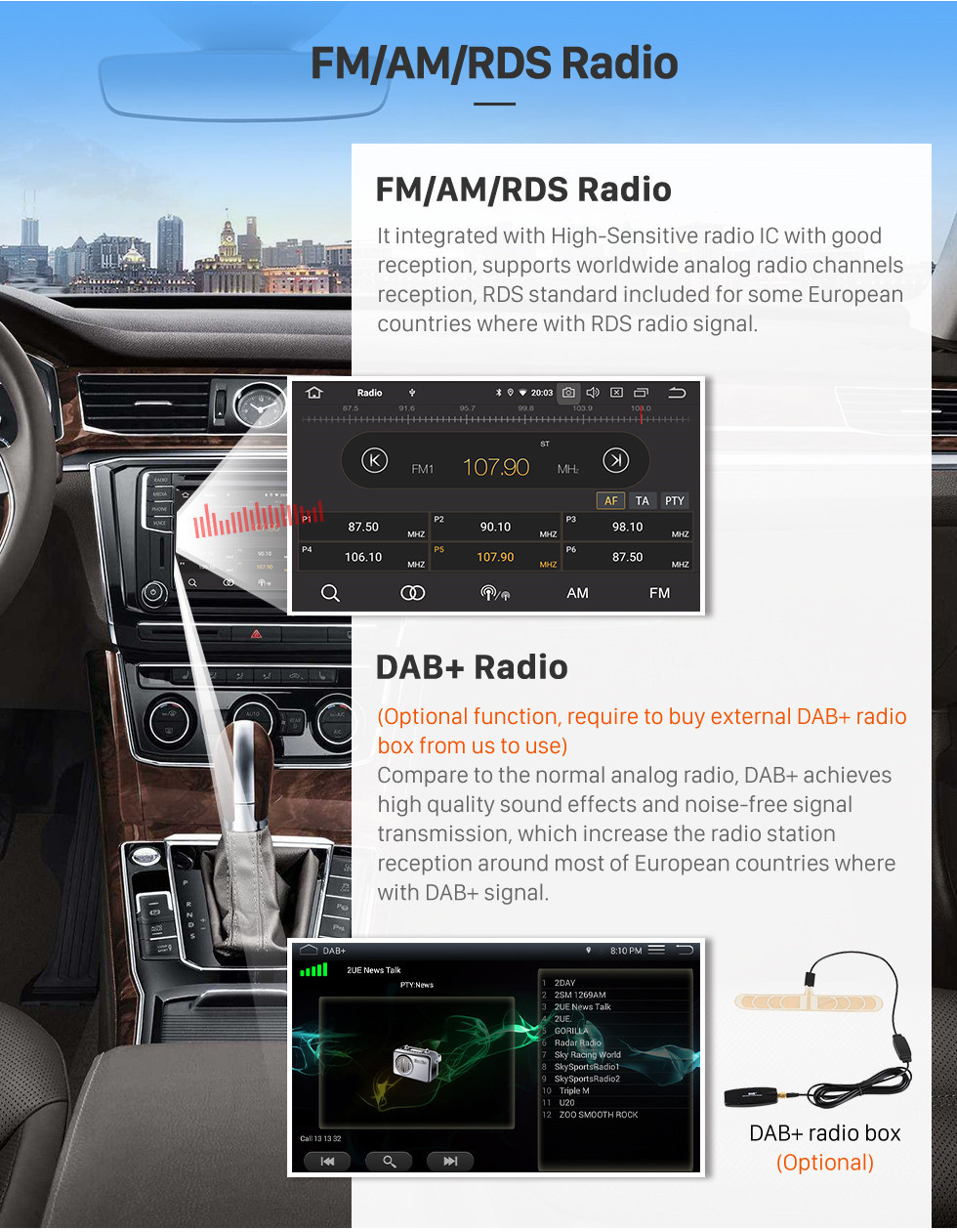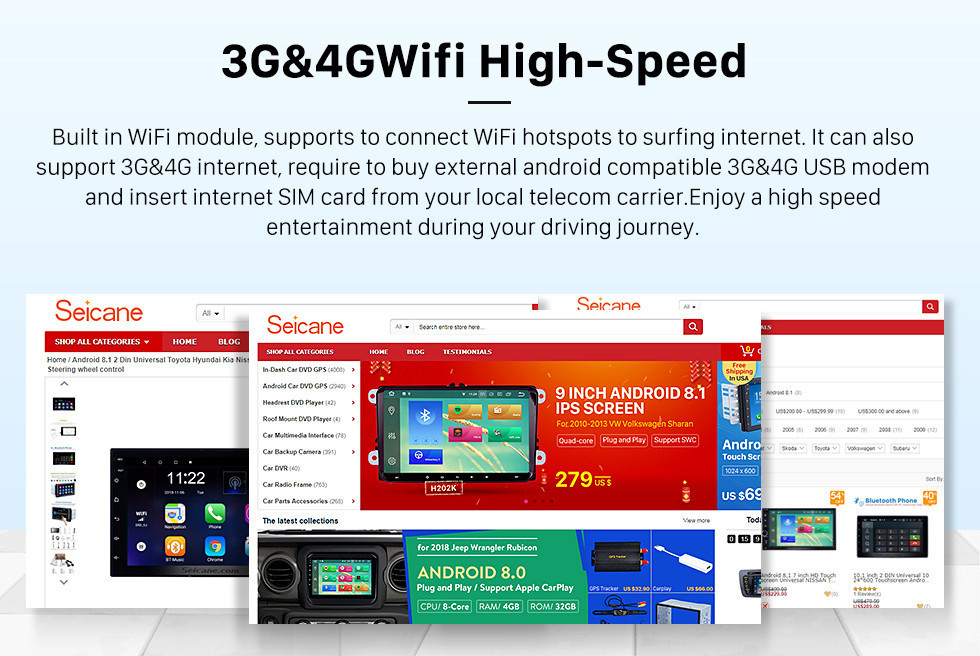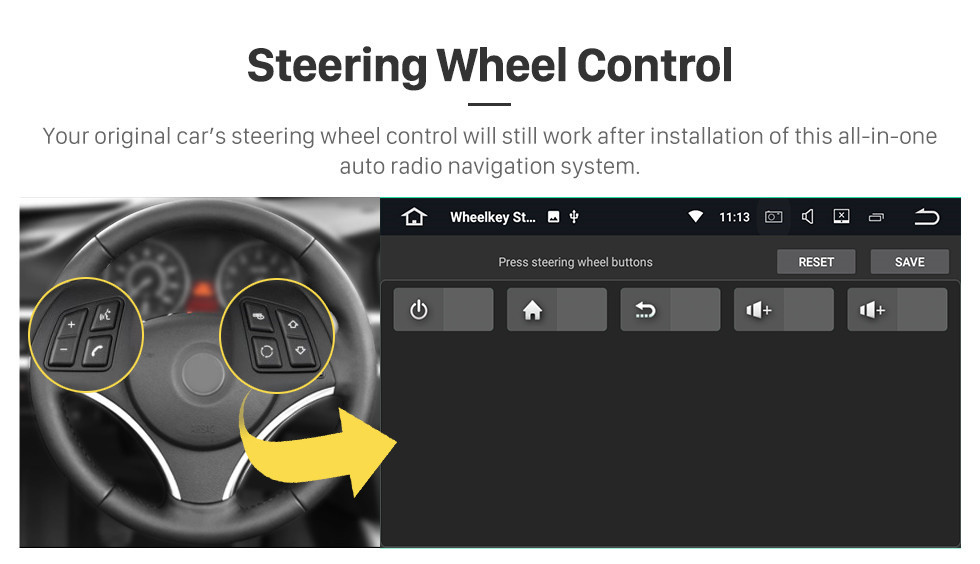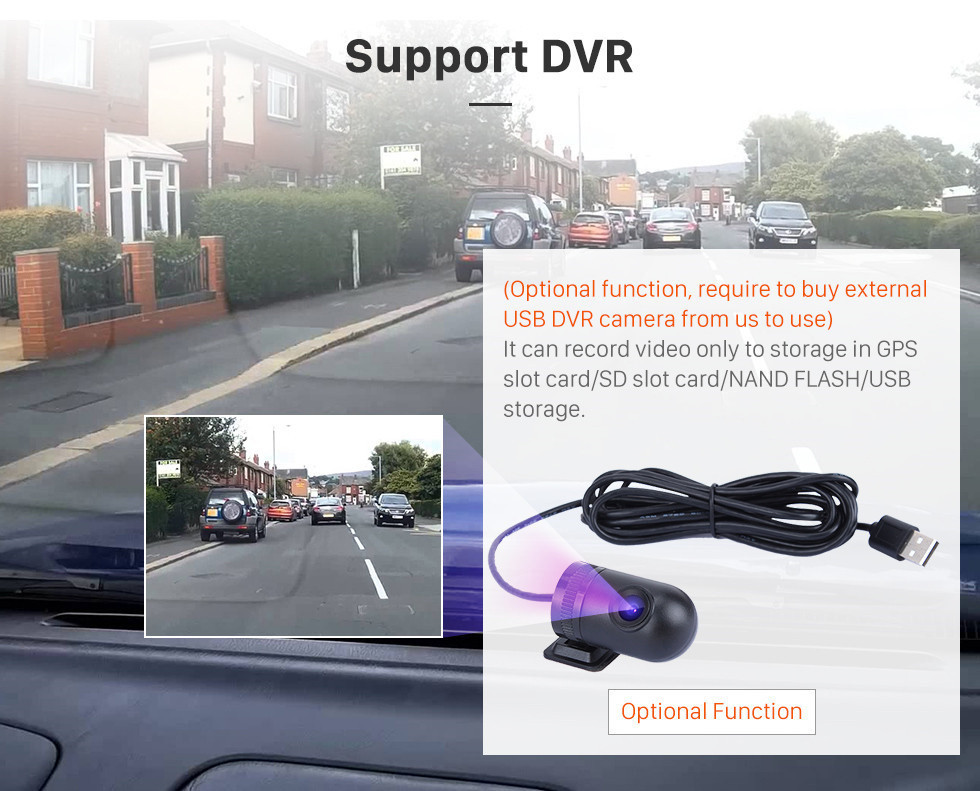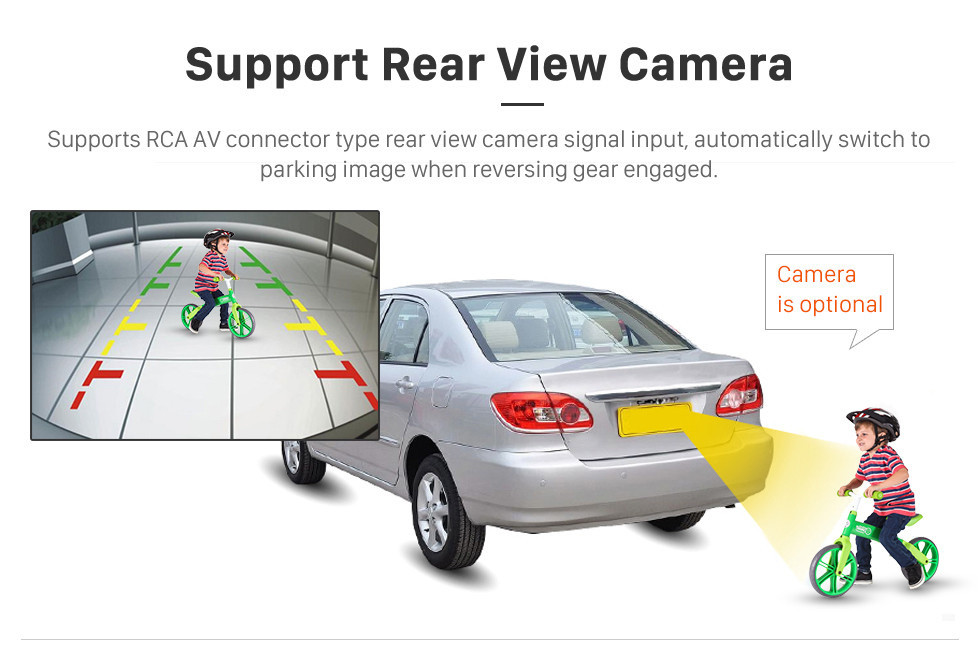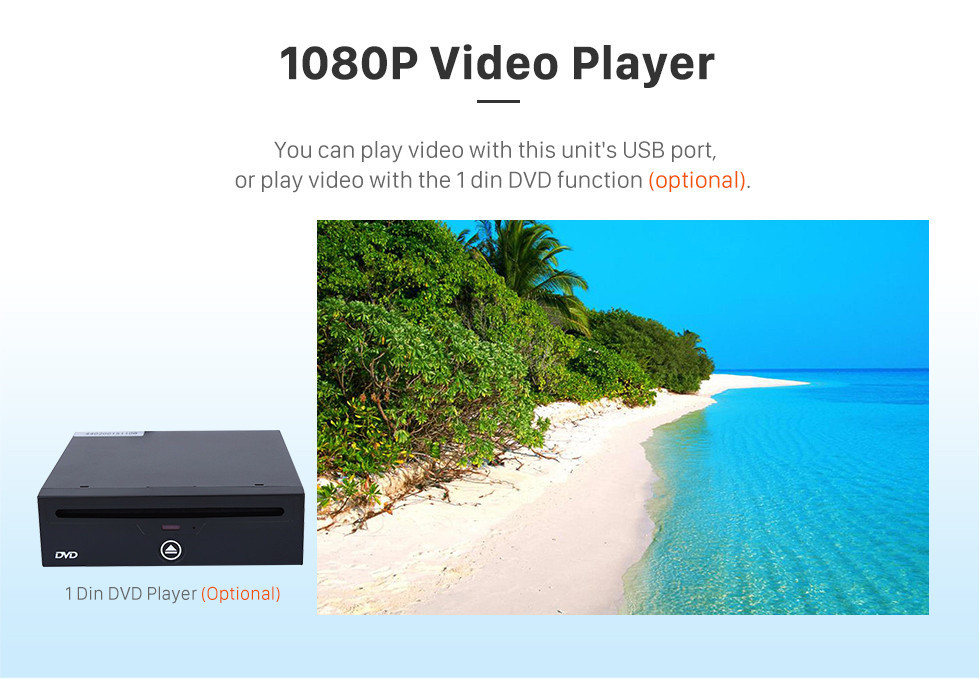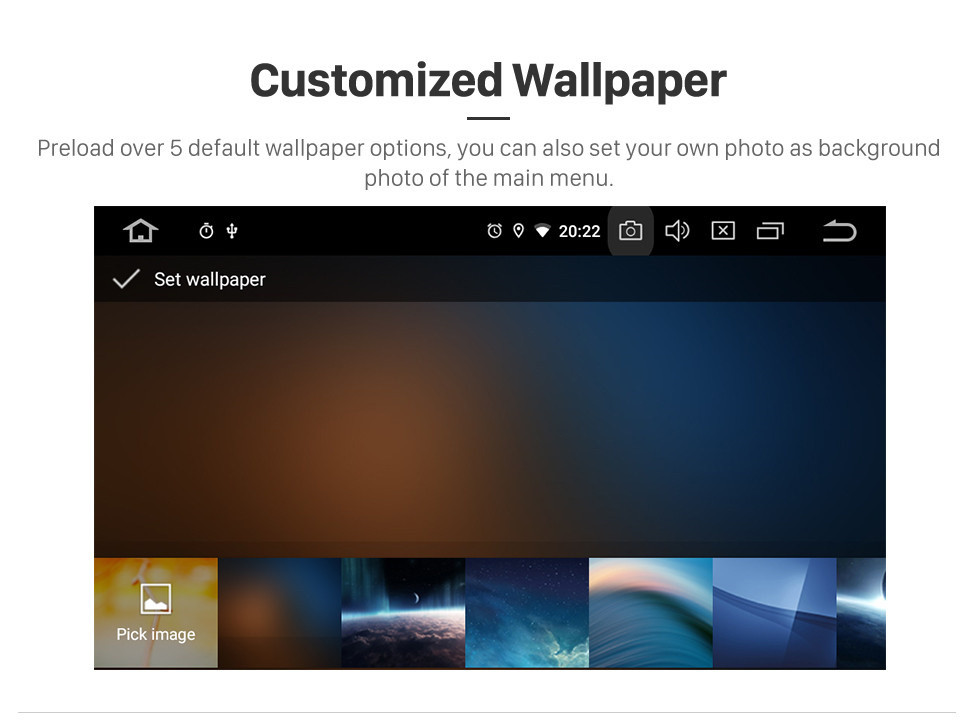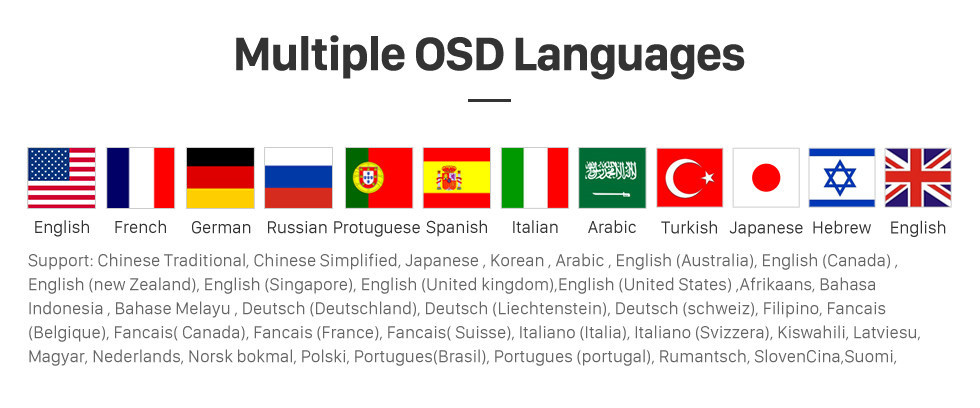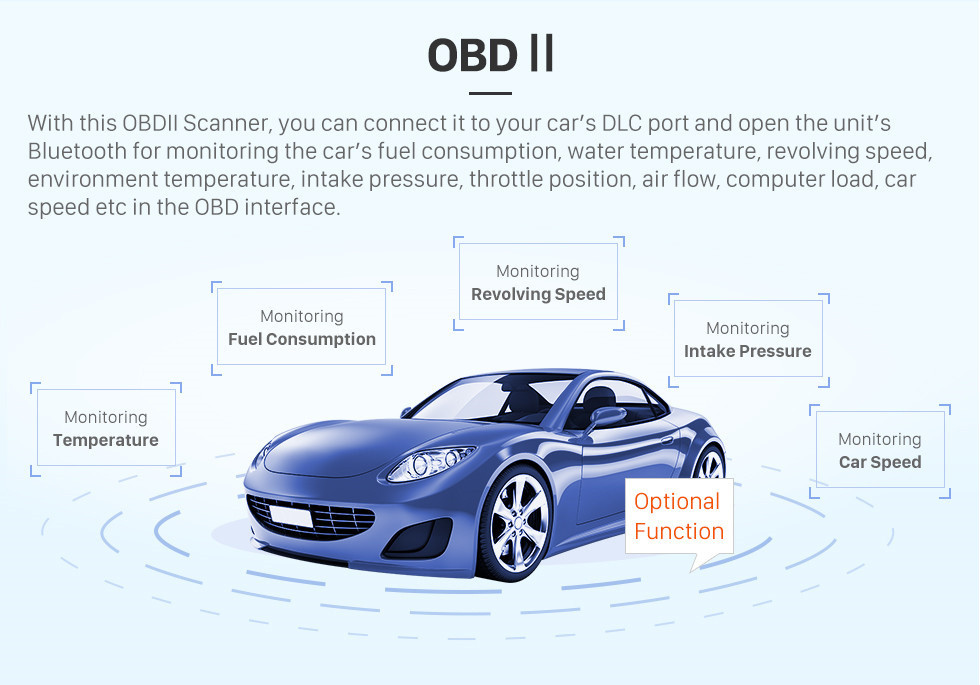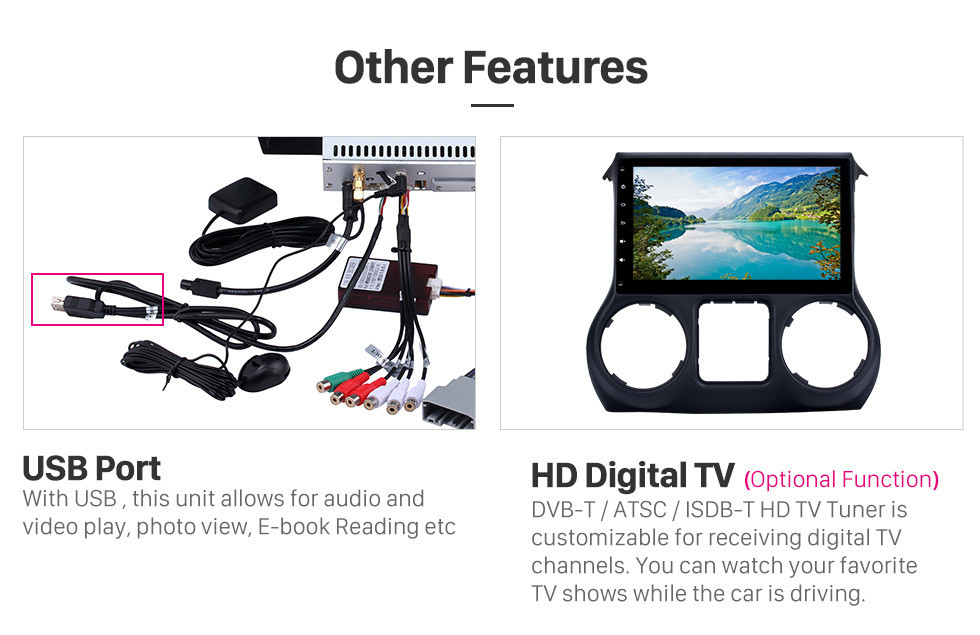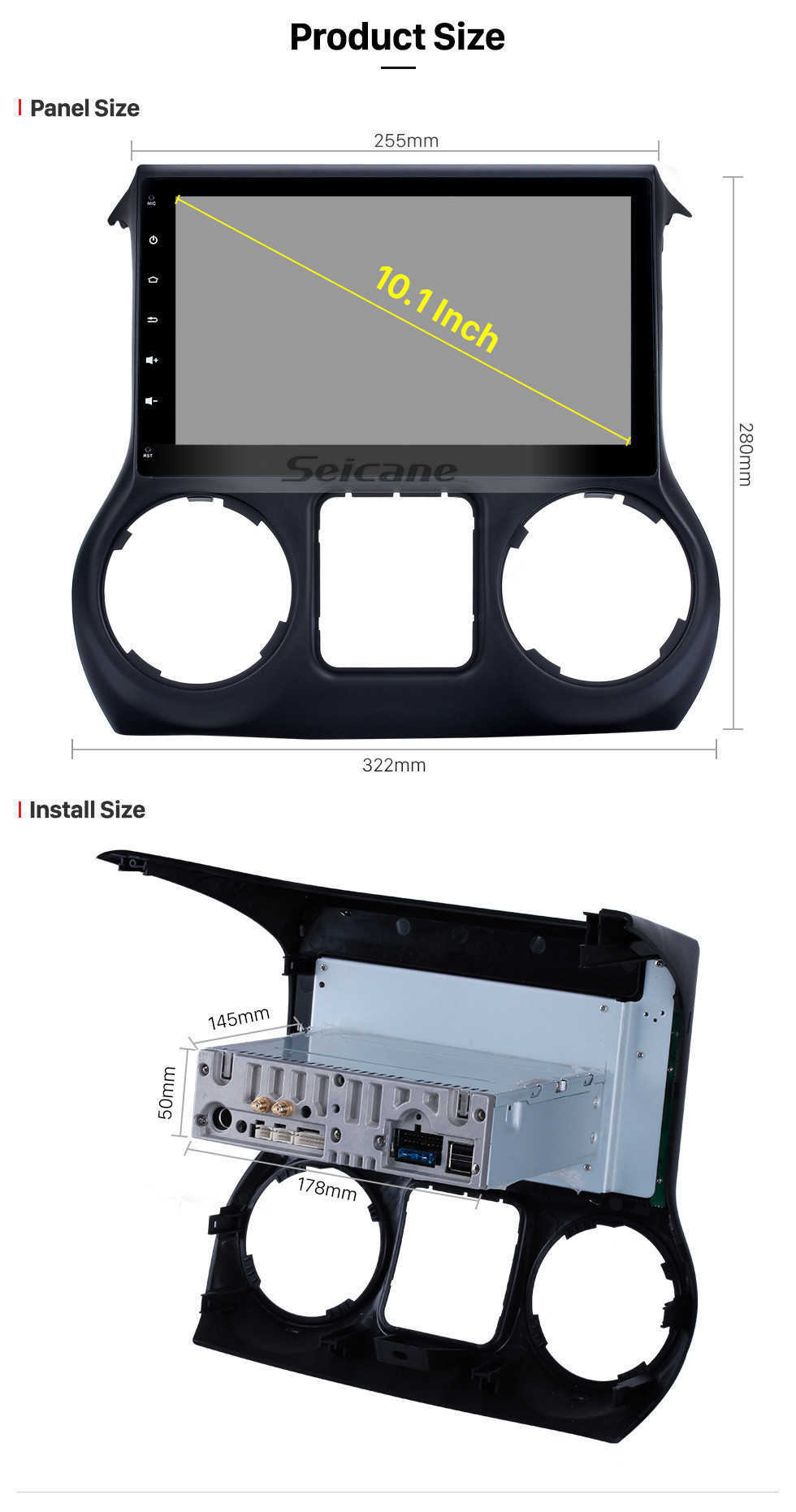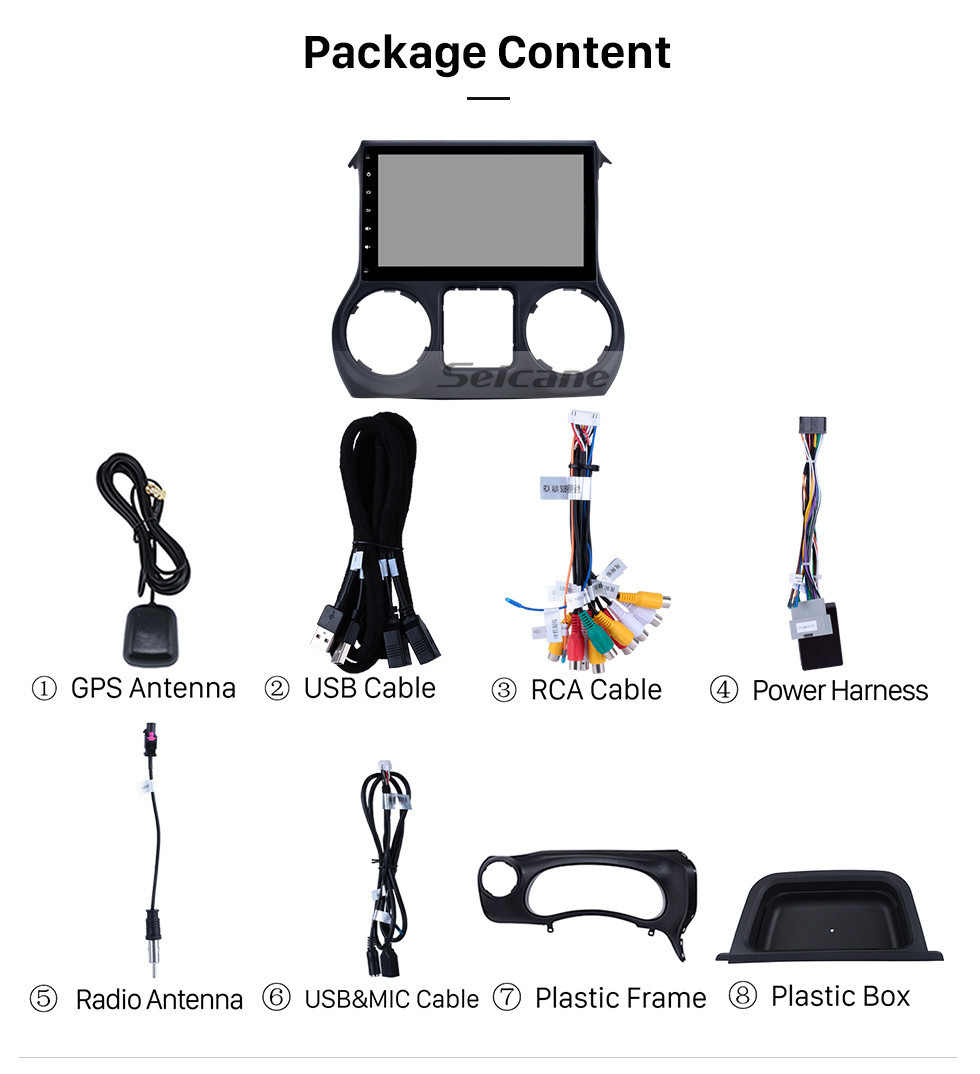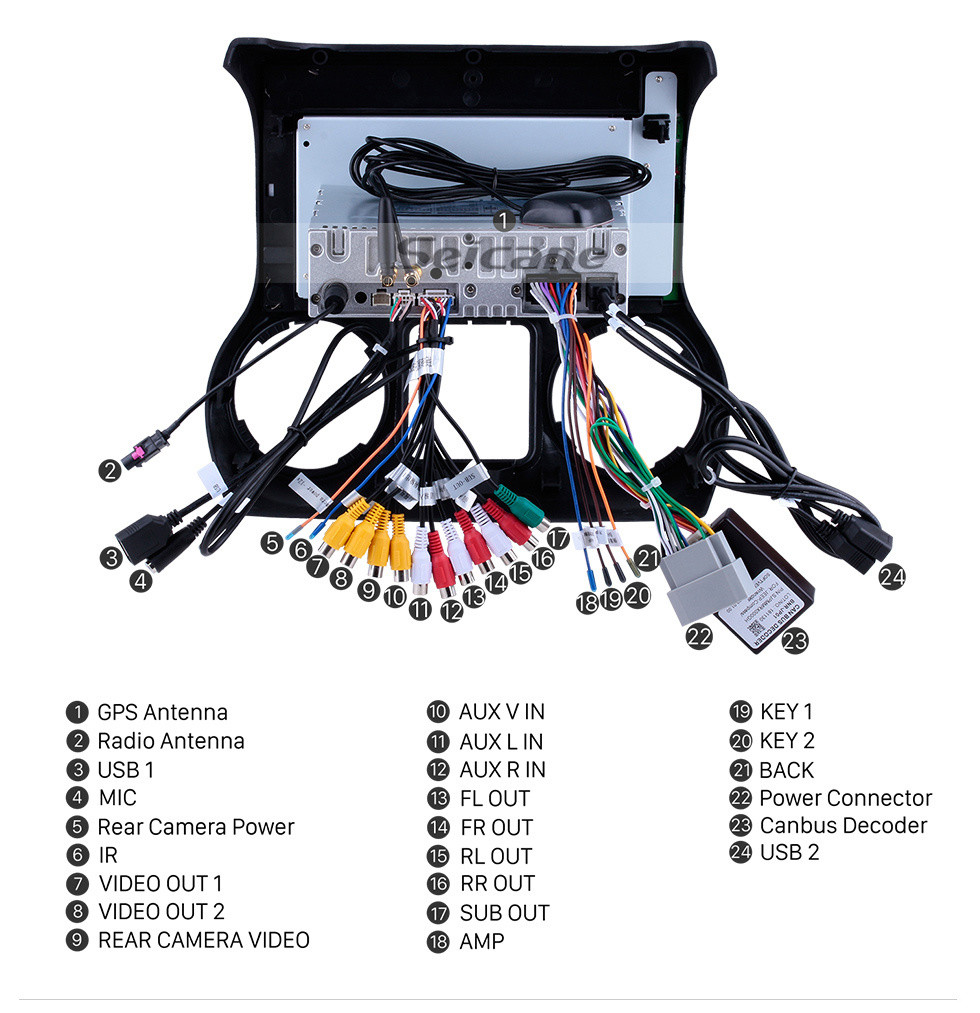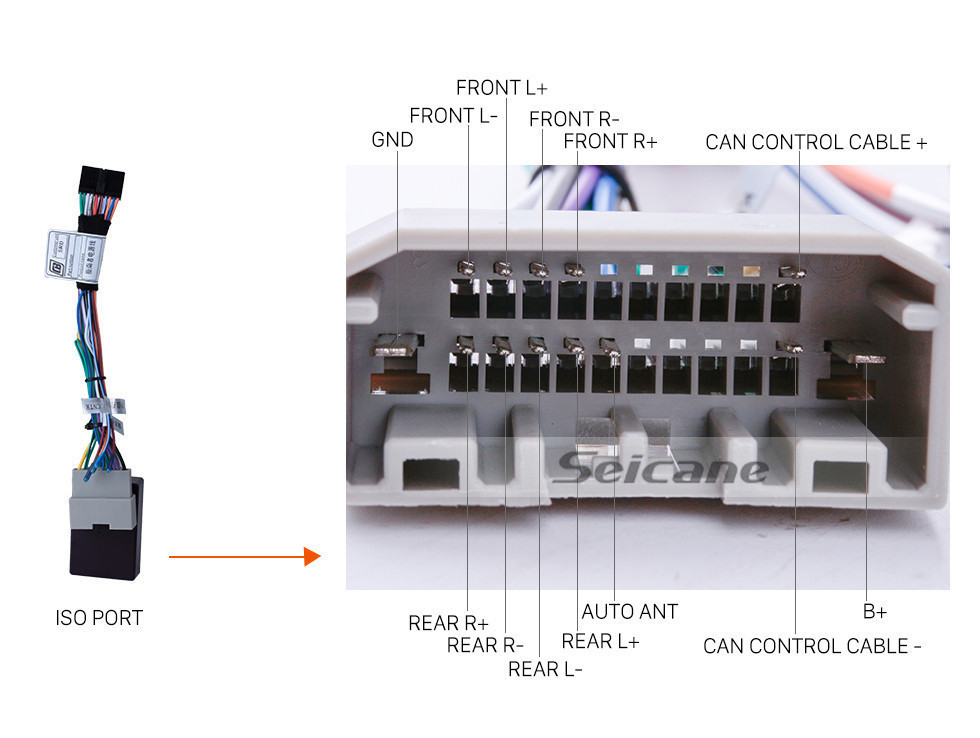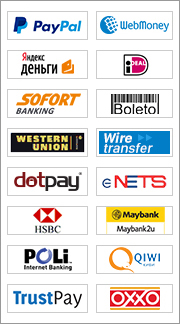 Overview

3G&WiFi/App download/3D Navigation/Radio Tuner/Bluetooth/Dual Zone/ File Management/HD 1080P Video/Steering Wheel Control/Mirror Link/OBD2/DVR/Backup camera/MP3/AUX/USB/SD etc.


Configuration

OS: Intelligent pure android 10.0 operation system.
CPU: High quality 8 - Core 1.5 GHz Coretex-A53 processor with great performance
GPU: with 600Mhz Mali-400 MP4 GPU, It supports dual-screen display for the highest resolution of 2048*1536.
Hard Disk: 64GB INand Flash
RAM: 4GB Samsung DDR3
Screen: multi-touch screen with smooth operation, high sensitivity and abundant interaction for the better view of your road ahead.
UI: With exquisite and user-friendly user interface, you can set any of your favorite application icons as shortcut on the main menu and set the position of the icons according to your preference.


Features

High Speed 3G&WiFi Internet: The system supports surfing internet via 3G or WiFi. It comes with WiFi module. You can perform Google search on the road with quick search box, play online games, watch videos, download online data and check emails by connecting to any WiFi hotspot in range or 3g internet.
App download: It replaces your factory radio with android based system of great utility and extendibility. You can download any applications in the android market for access to games, Skype, MSN, YouTube, twitter, E-Book, Gmail etc. This system also supports installation or removal of apps on RAM or SD optionally.
3D Navigation: The car stereo is equipped with worldwide real-time navigation function of high accuracy. With current location, speed, mileage, landmark building display, 3D street view, destination search and turn-by-turn voice directions, it will be your perfect road companion. With dual zone function, the music from radio/AV/TV etc can be played behind the scene under GPS mode and it will switch to the GPS voice automatically.
Radio Tuner: Built-in with strong digital FM/AM radio tuner, this car A/V system features searching radio channels automatically, manually and storing them in the process. RDS is also supported.
Bluetooth: It upgrades your car with BC6 Bluetooth module for hands-free calls and music streaming. With ringtones and voice coming out from the car speakers, you can dial, answer, reject and mute calls without taking your hands off the steering wheel. Its phonebook function enables you to search for contacts directly on the big screen of the head unit. The capability to stream your favorite tunes from the Smartphone wirelessly is also desirable. An internal microphone is included for distortion-free talking.
Office Tools: You can read and edit office files such as WORD/EXCEL/POWERPOINT/PDF/TXT on it as your tablet.
File Management: With file browser, you can open files with the corresponding applications, search files and manage them.
AUX: This function is for audio, video input and output from external devices.
Steering wheel control: Your original car's steering wheel controls will still work after installation.
32GB USB/SD Connection: with USB and SD slots of 32GB capacity, this unit allows for audio and video play, photo view, E-book Reading etc from SD or USB. MP3、WMA、AAC、RM、LFAC audio formarts,MPEG-1/2/4、H264、H263、VC1、RV、RMVB、DivX、Sorenson SparK、Spark、VP8、AVS Stream video and JPG/BMP/JEPG/GIF/PNG picture are supported.
OSD Languages: 37 kinds of OSD languages are supported including: Chinese Traditional, Chinese Simplified, Japanese ,Korean ,Arabic ,English (Australia),English (Canada) ,English (new Zealand),English (Singapore),English (United kingdom),English (United States) ,Afrikaans, Bahasa Indonesia ,Bahase Melayu ,Deutsch(Deutschland), Deutsch(Liechtenstein), Deutsch(schweiz), Filipino, Fancais(Belgique), Fancais(Canada), Fancais(France),Fancais(Suisse),Italiano(Italia), Italiano(Svizzera), Kiswahili, Latviesu, Magyar,Nederlands, Norsk bokmal,Polski, Portugues(Brasil), Portugues(portugal), Rumantsch, SlovenCina,Suomi, Svenska ,Pyccknn.
Designable Elements: 8 live wallpapers and 21 wallpapers are preset. You can set any picture you like as wallpaper. You are also enabled to DIY startup picture and main menu.
Built-in Amplifier: 4 channel output 4*45W Amplifier is embedded into this car audio system.
Mirror link: It synchronizes your mobile phone with this DVD player trough WiFi or USB. This technology enables you to gain access to your Smartphone's applications on the unit to play music and videos etc. It currently supports iPhone, Samsung Galaxy (android 4.2 and above).


Options

HD Digital TV: DVB-T/ATSC/ISDB-T HD TV Tuner can be provided for receiving digital TV channels.
Car DVR: The DVR function is used for recording the whole process of traffic accidents, taking photos for front of vehicles and storing the video in real-time while driving.
3G module: With this 3g module, you can connect to 3g internet by inserting an SIM card to it.
Backup Camera: It adds a backup camera for automatically switching to the parking image while reversing. This option includes a waterproof and night vision backup camera which will be mounted to the position of your car's license plate lights and the cables for its connection. The default rearview camera is wired. If you need the wireless one, please send a note us after placing order.
OBDII: With this OBDII Scanner, you can connect it to your car's DLC port and open the unit's Bluetooth for monitoring the car's fuel consumption, water temperature, revolving speed, environment temperature, intake pressure, throttle position, air flow, computer load, car speed etc in the OBD interface.
DAB: Short for digital audio broadcasting, DAB as an advanced digital radio technology for broadcasting radio stations integrates a number of features to reduce interference problems and signal noise. With high-quality sound, it offers more radio programs over a specific spectrum than analogue FM radio. Besides, DAB can not only automatically tune to all the available stations, offering a list for you to select from, but also provide real-time information such as song titles, music type and news or traffic updates. It's the best choice for radio lovers and music enthusiasts.


Write Your Own Review
by Abakar Moussa
November 4, 2019
Recommend
Delivery is very fast. The quality of the plastic radio is very decent, thank you very much. I recommend. I'll set off how it
by Preston
November 7, 2019
Good product
Very good product, i face some problems in the beginning I solve it with the company technical support. I highly recommend this product, the fitting all work well.

click for full-size image
by Ken Thomas
December 28, 2019
Good unit
I purchased the following from you.As far as we can see, the unit powers up well, everything seems to be working (even the steering wheel controls)
by Antonio
November 7, 2019
Recommended
Easty very happy, the package arrived in time and form, i had my doubts about customs but there was no more proble, check the package arrive complete the stereo accessories cables etc, arrive everything not missing, i just need to install in my jeep, i come in nicely packed without any blow, "Recommended"

click for full-size image
by Pavel Cuello
November 11, 2019
working smoothly
Very excellent working smoothly and beautiful
by Patrick Fortin
July 22, 2018
Excellent Headunit
-Love the awesome audio (I'm no audiophile).
-Bluetooth sound is great too, both on streaming and on phone calls. Callers on the other end couldn't tell I was on Bluetooth. (Note: where you mount the unit makes a difference)
-Radio reception is extraordinary. Recently travel to Northern Wisconsin and was able to receive radio stations from home for well beyond any other radio I've had.
-Simple Radio when you want it. I can leave the screen in and not have a giant glaring distracting screen staring at me while I drive, but can pop the screen up for backup camera when needed.
Would you recommend this product to a friend? Definitely yes
by Preston Monroe
November 6, 2019
Very fast
came very quickly. All Super secured.
by Durbin
November 14, 2019
Satisfied purchase
it looks so nice.work quickly.thanks.
Please help
Overall it's a great product but I was playing with the settings and I somehow activated a function that causes the screen to repeat and now I am unable to use the touch screen to turn it off. Please help me fix this

click for full-size image