After Viewing This Item People ultimately bought
Details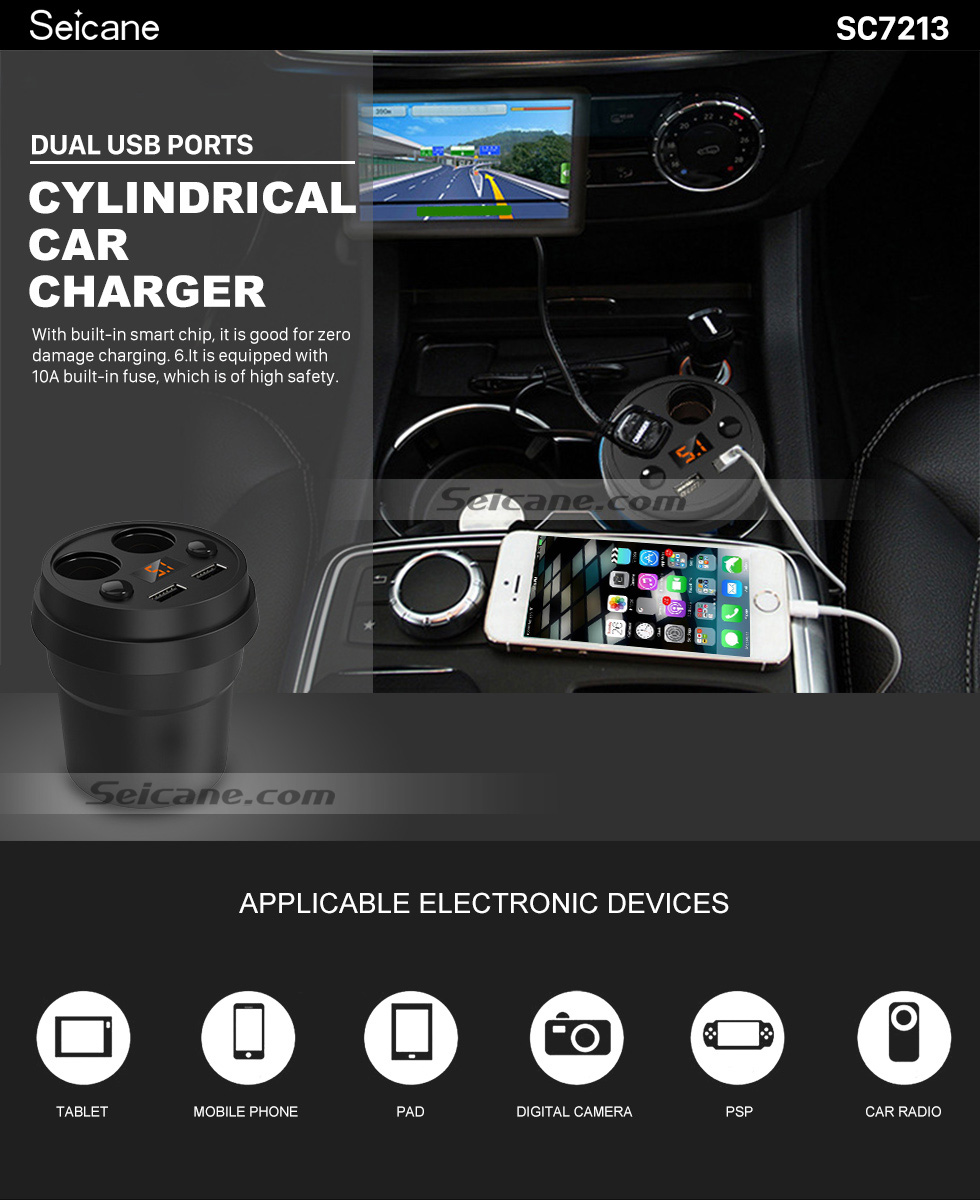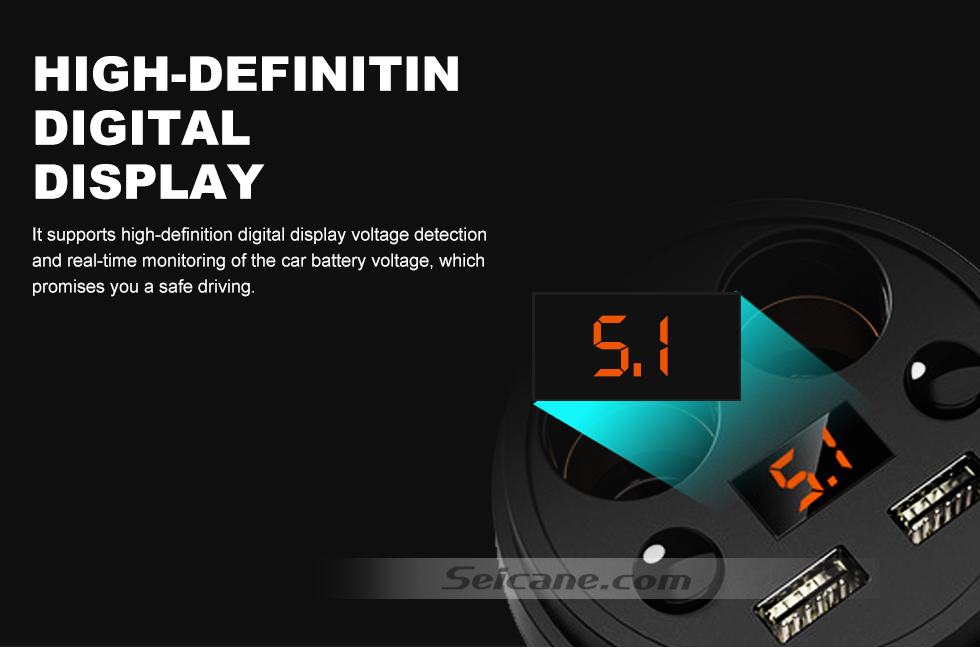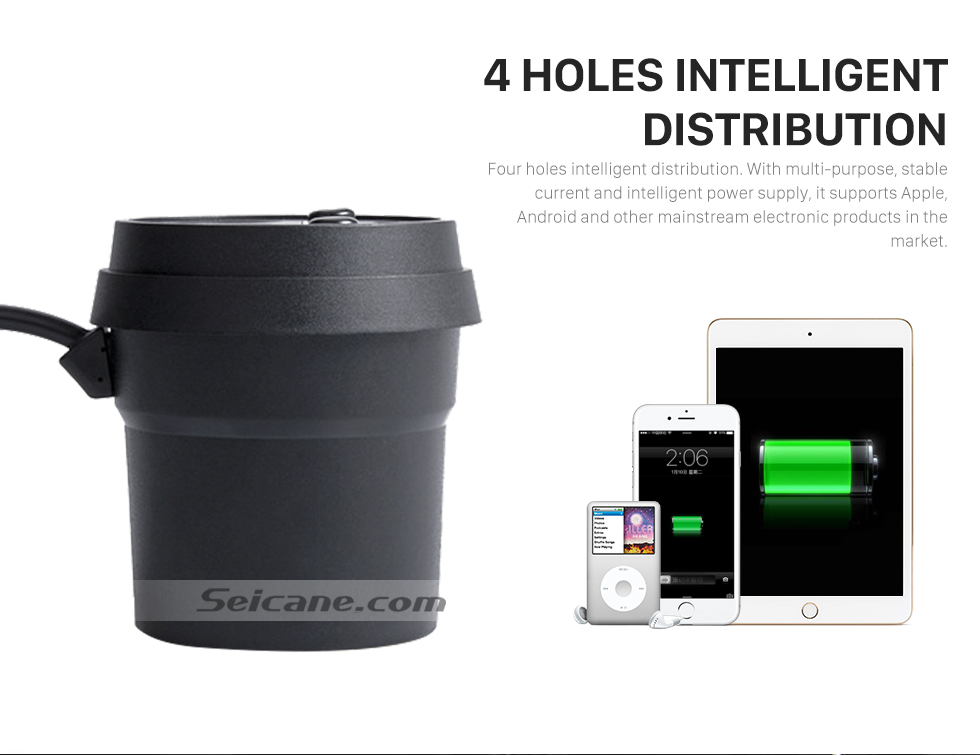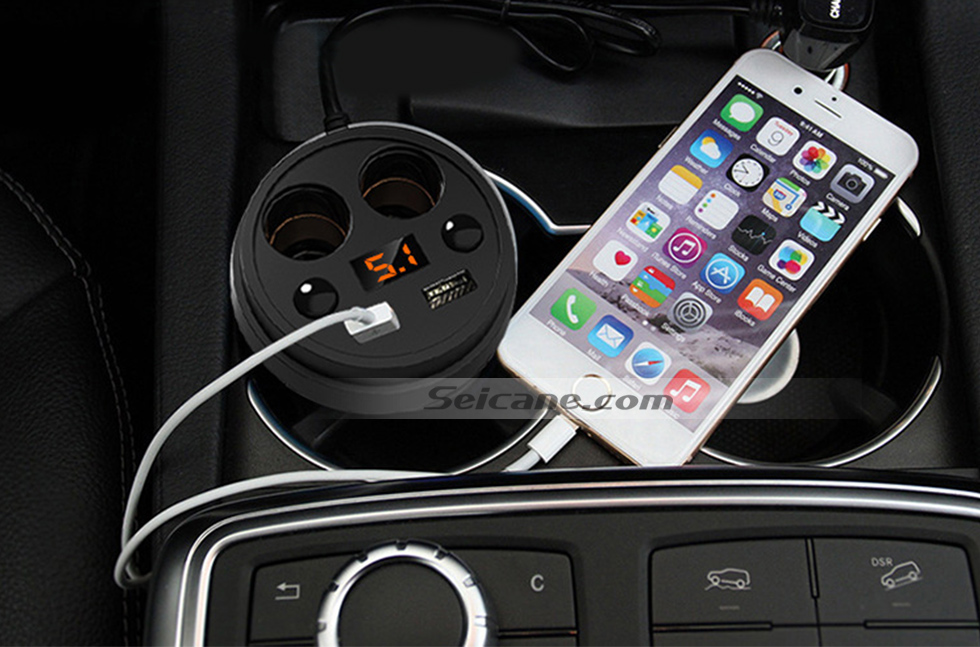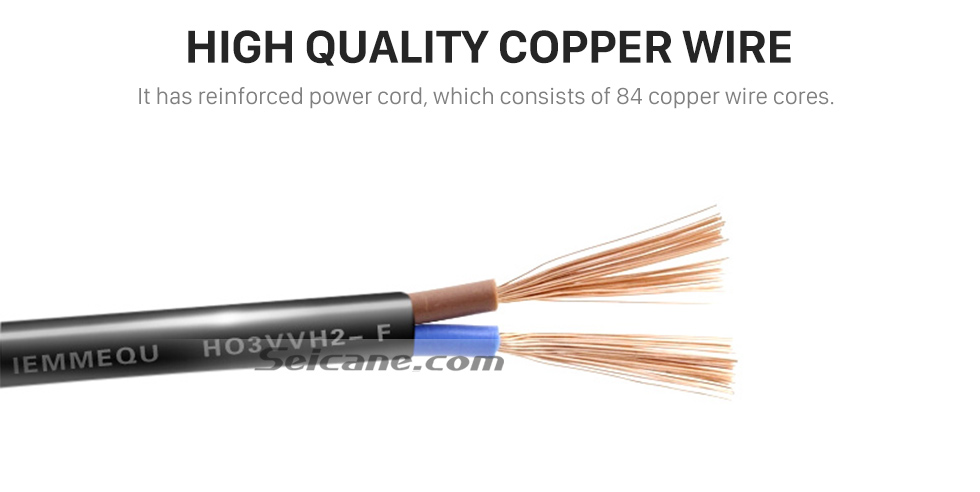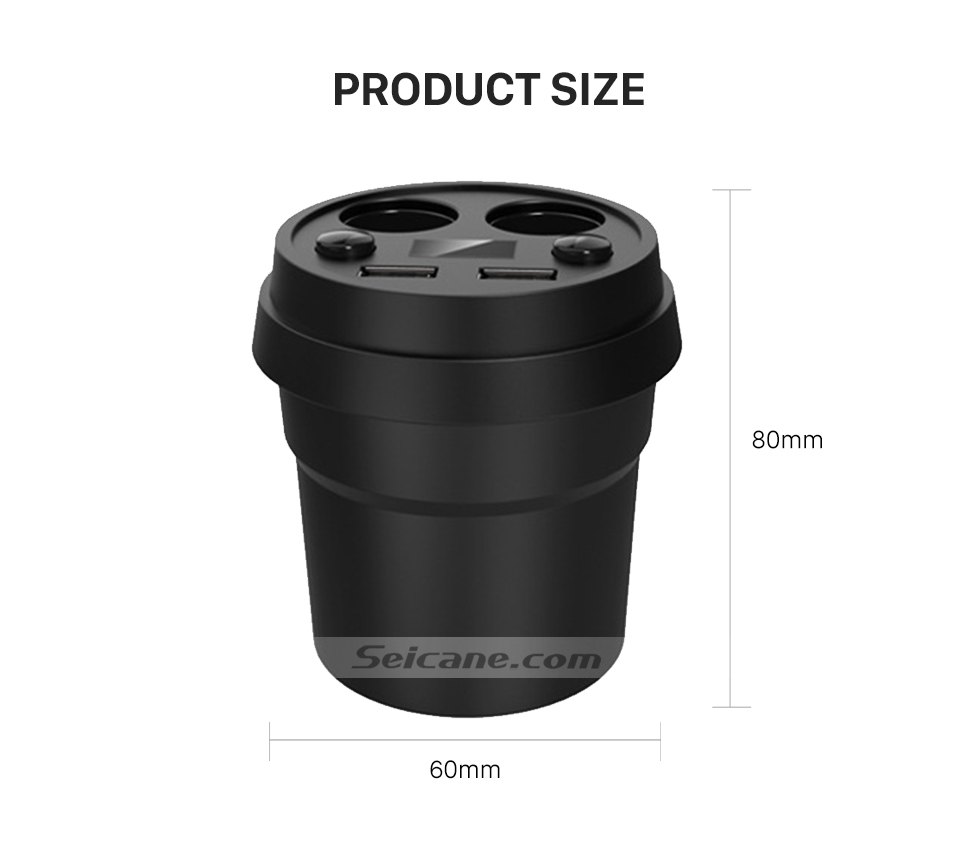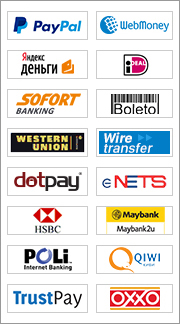 Product Parameters:

Item Type: Car Charger
Interface: USB interface x 2, cigarette lighter interface x 2
Input Voltage: 12-24 V
USB Output: DC 5V/3.1A (MAX)
Power: 120 W
Material: ABS+PC
Item Size: 6.8 x 8.5 cm
Item Weight: 220g
Applicable Electronic Devices: tablet, mobile phone, digital camera, recorder, e-dog, car radio, vacuum cleaner, car refrigerator, car insulation cup, etc
Applicable Car Models: Vehicles like cars, trucks and large passenger car, etc with 12V/24V voltage


Product Features:

1.Four holes intelligent distribution. With multi-purpose, stable current and intelligent power supply, it supports Apple, Android and other mainstream electronic products in the market.
2.It supports high-definition digital display voltage detection and real-time monitoring of the car battery voltage, which promises you a safe driving.
3.With standalone switches, no need to repeatedly plug and unplug.
4.With built-in smart chip, it is good for zero damage charging.
5.Dual USB ports and 3.1 A current make it possible for charging mobile phone and tablet PC at the same time.
6.It is equipped with 10A built-in fuse, which is of high safety.
7.It has reinforced power cord, which consists of 84 copper wire cores.


Please Note:

1. The power use of single cigarette lighter interface cannot surpass 40 W.
2. The power use of dual cigarette lighter interface cannot surpass 80W.