Após Ver Este Item, Pessoas Acabaram por Comprar
Detalhes
Observe:
1. Para carros sem tela e DSP, esta unidade é plug and play. 2. Para carros com tela, mas sem DSP, esta unidade é plug and play. 3.Para carros sem tela, mas com DSP, a instalação é relativamente complicada. Você precisará conectar os cabos dos alto-falantes separadamente para obter áudio e o DSP original não funcionará após a instalação. 4. Para carros com tela e DSP, esta unidade pode suportar o DSP do carro original depois de 2001. O seguinte é o link sobre como verificar se o seu carro tem DSP:
http://www.seicane.com/bmw-x5-e53-car-stereo-head-unit-upgrade-buying-guide-installation#tab3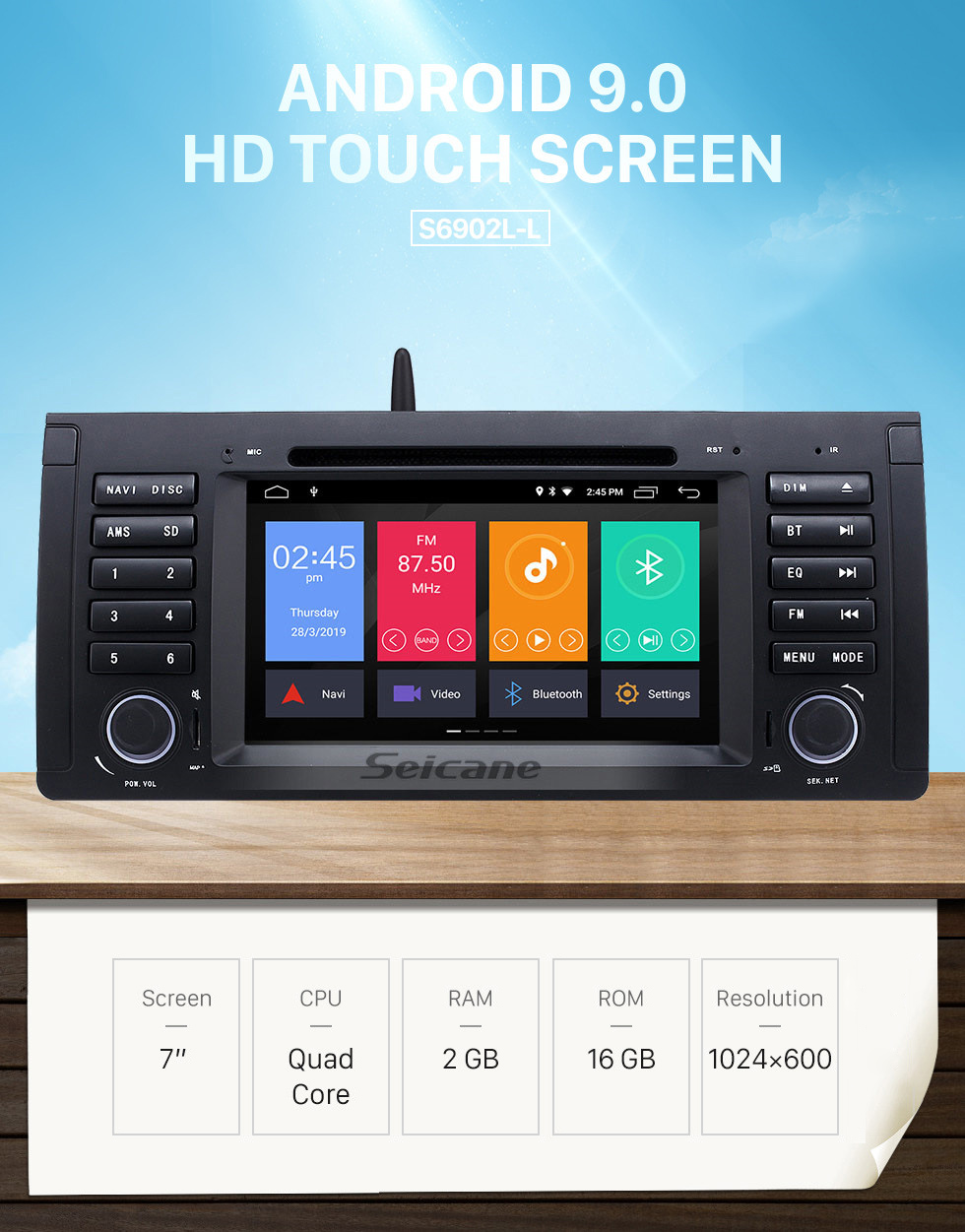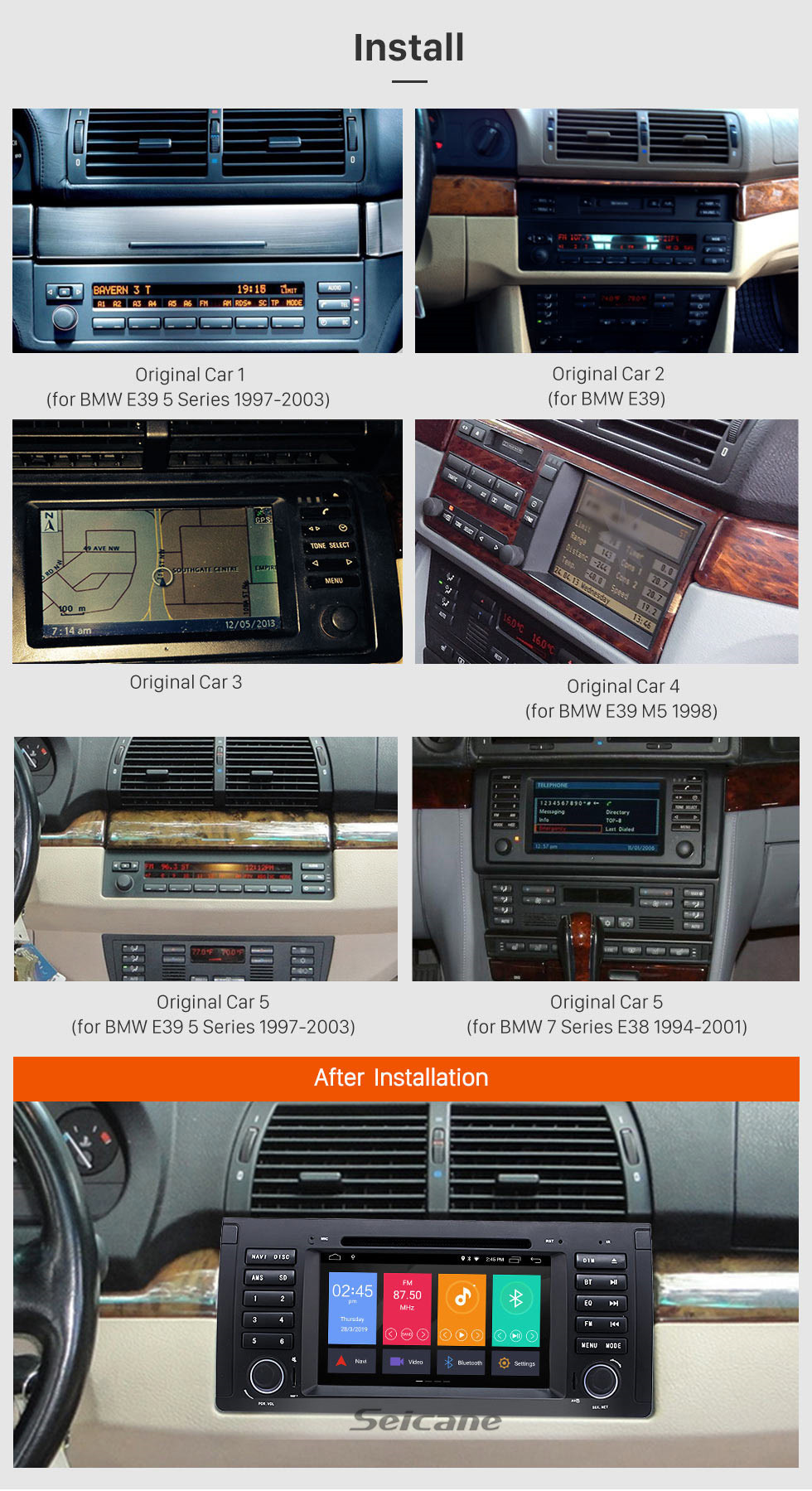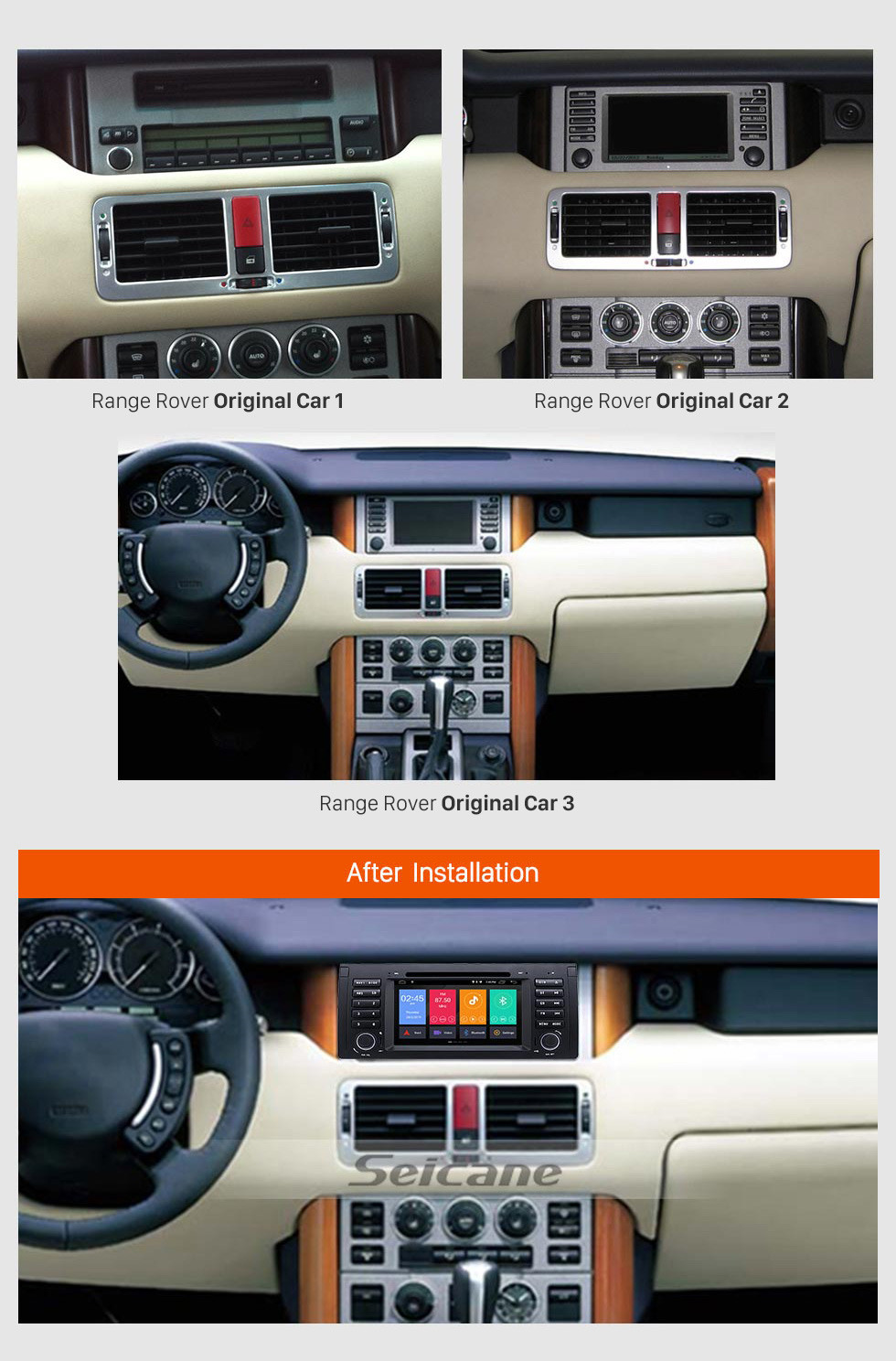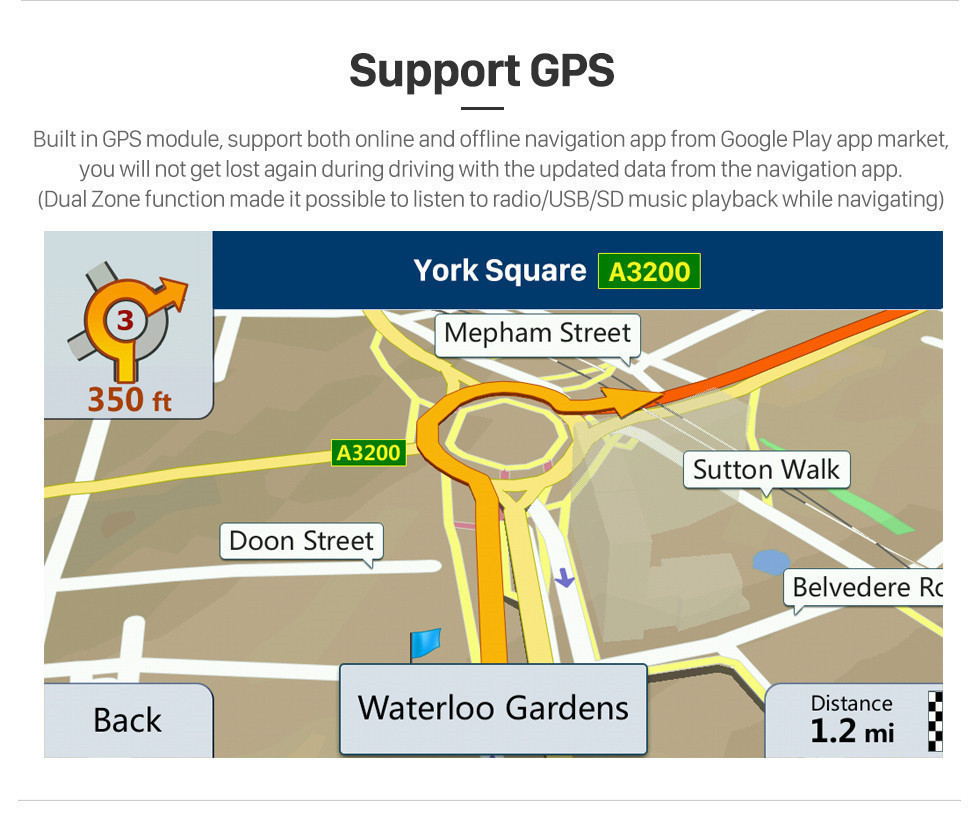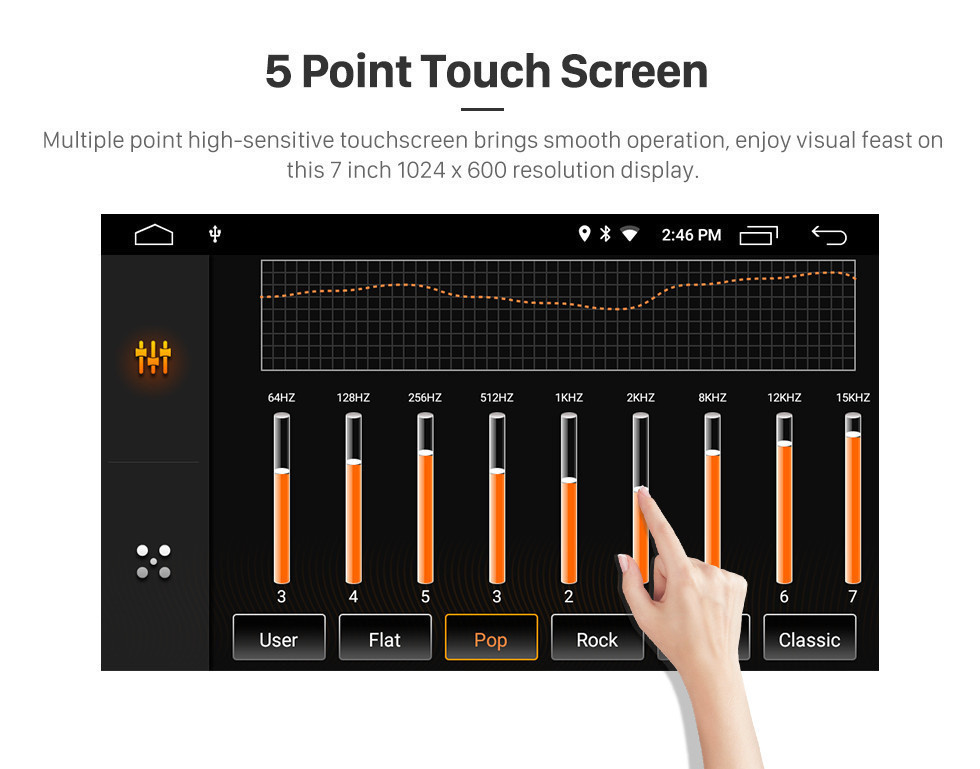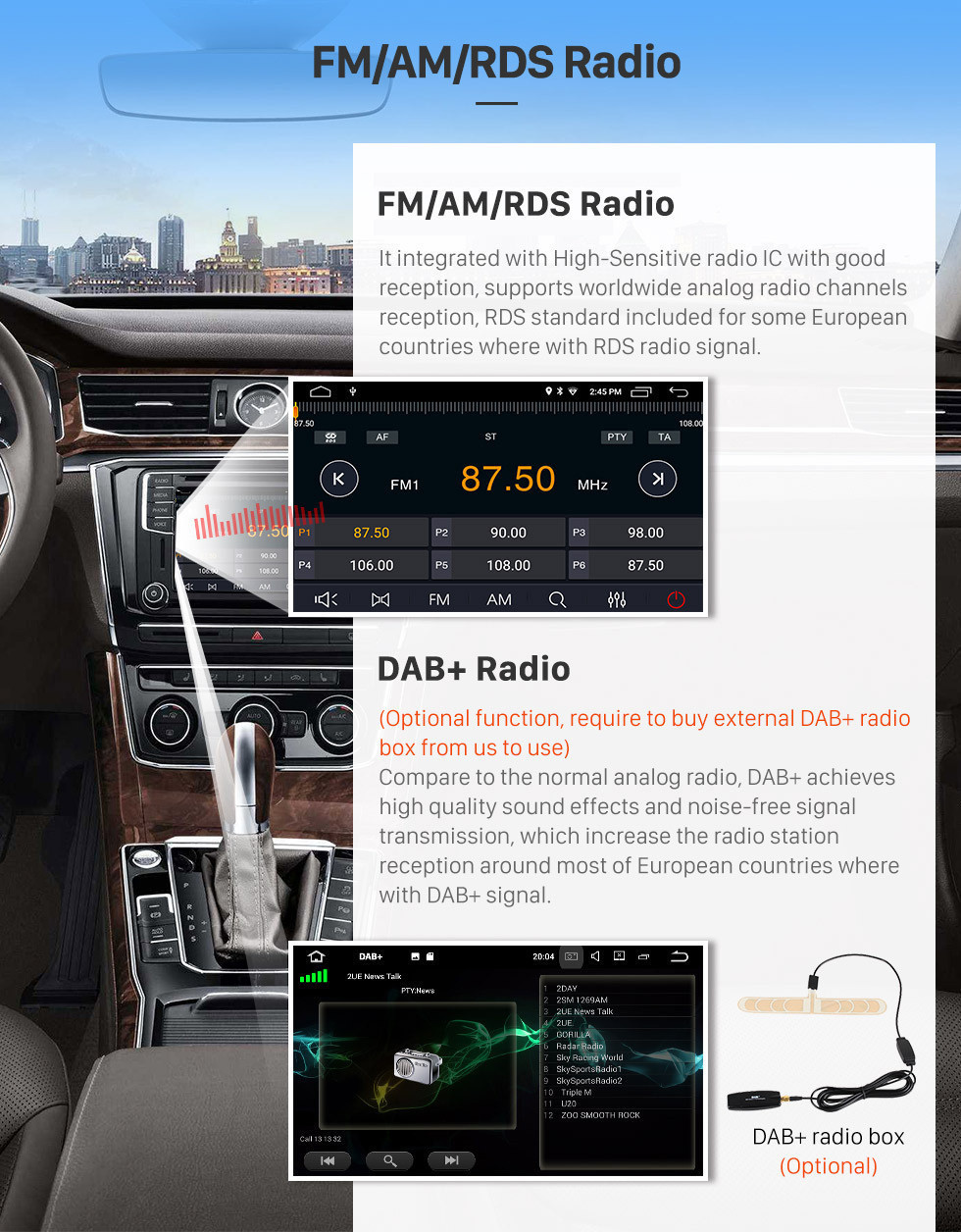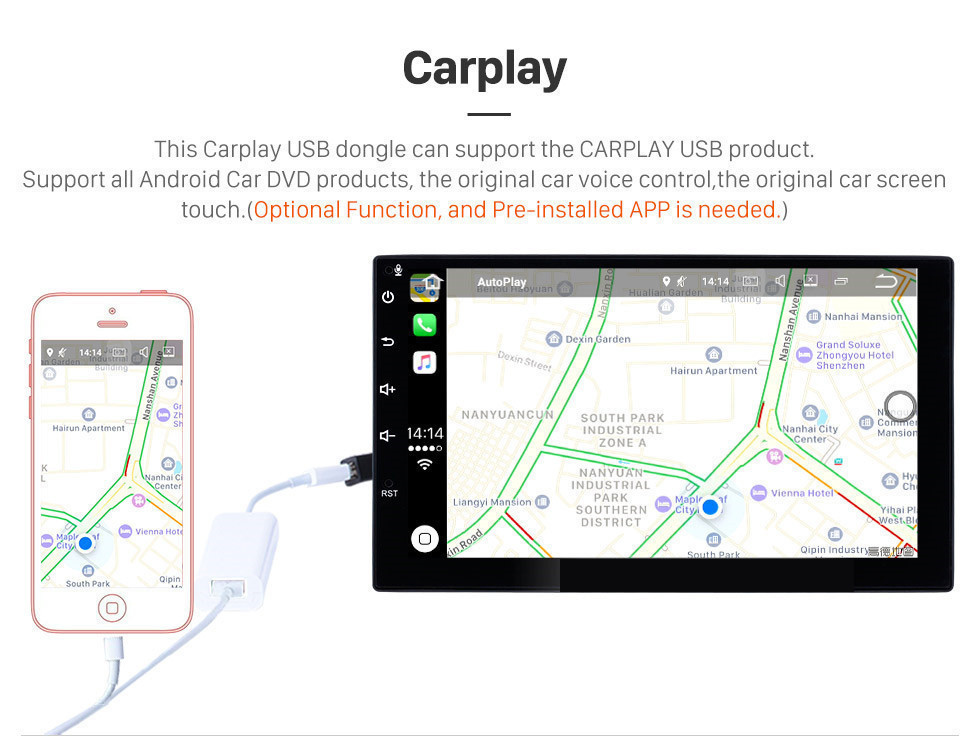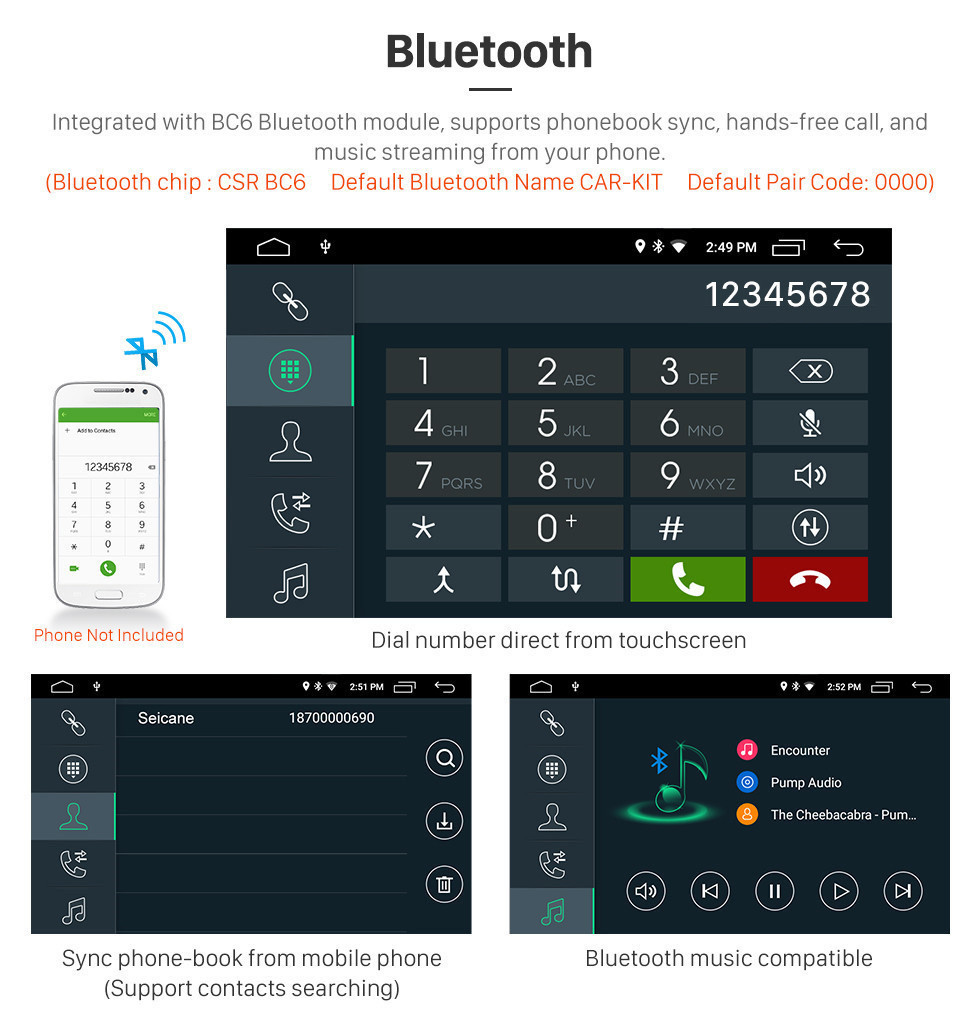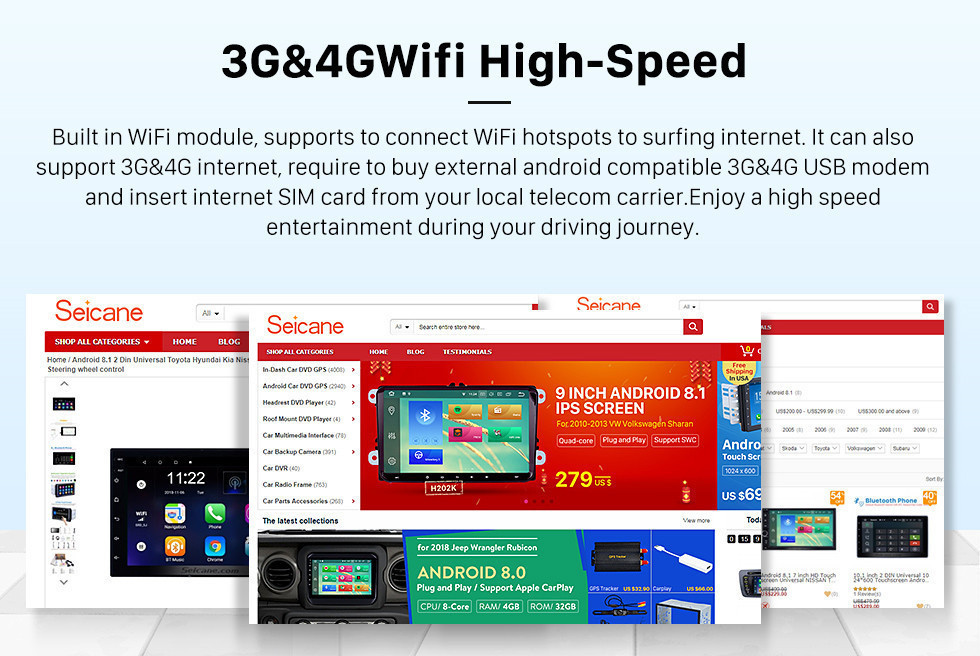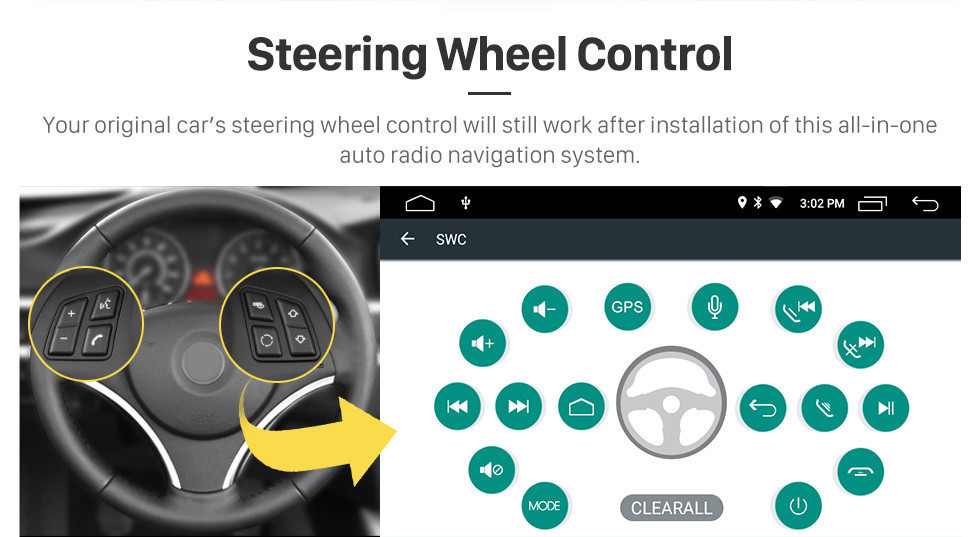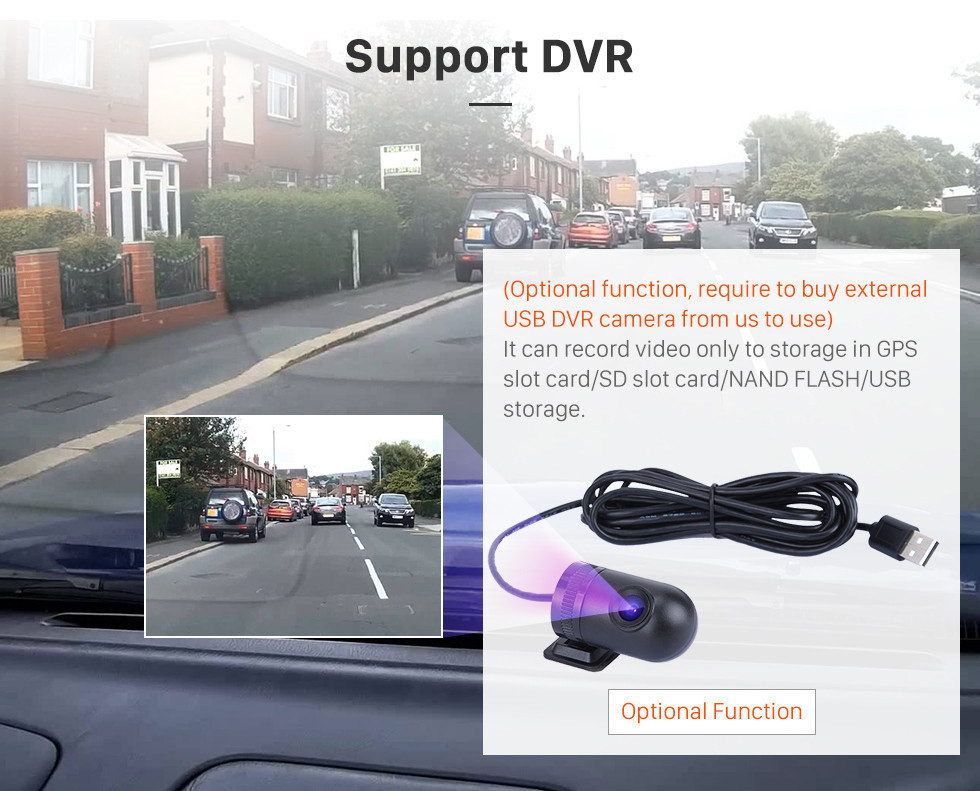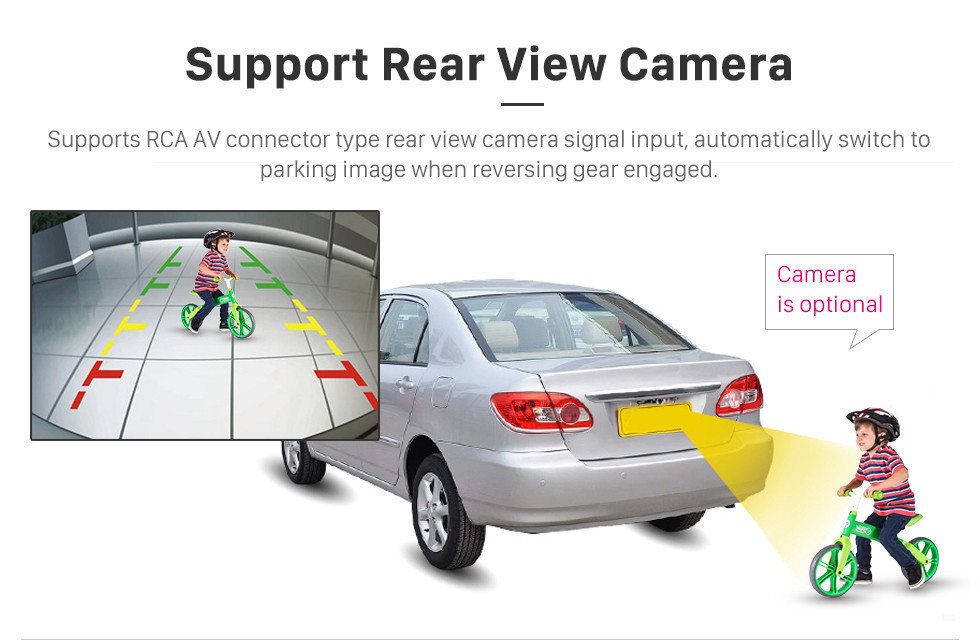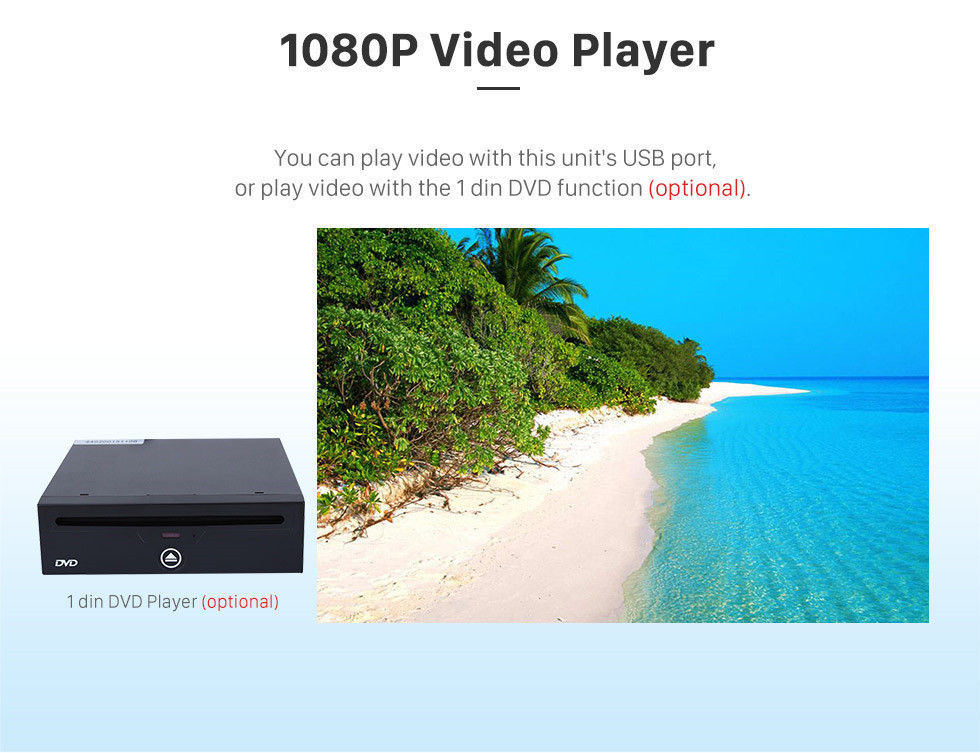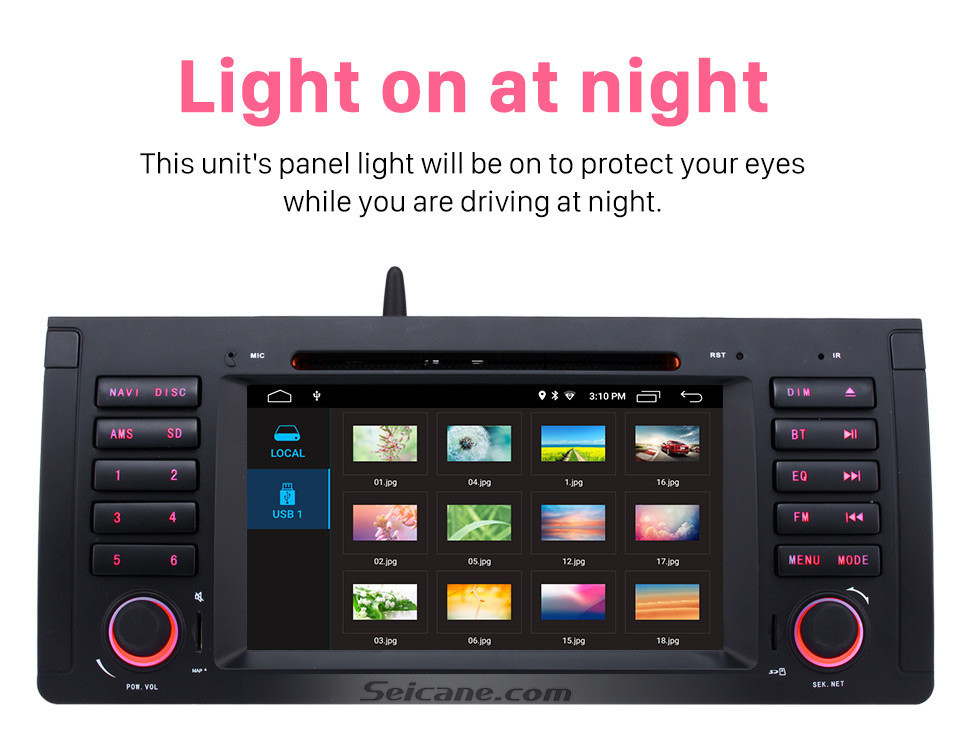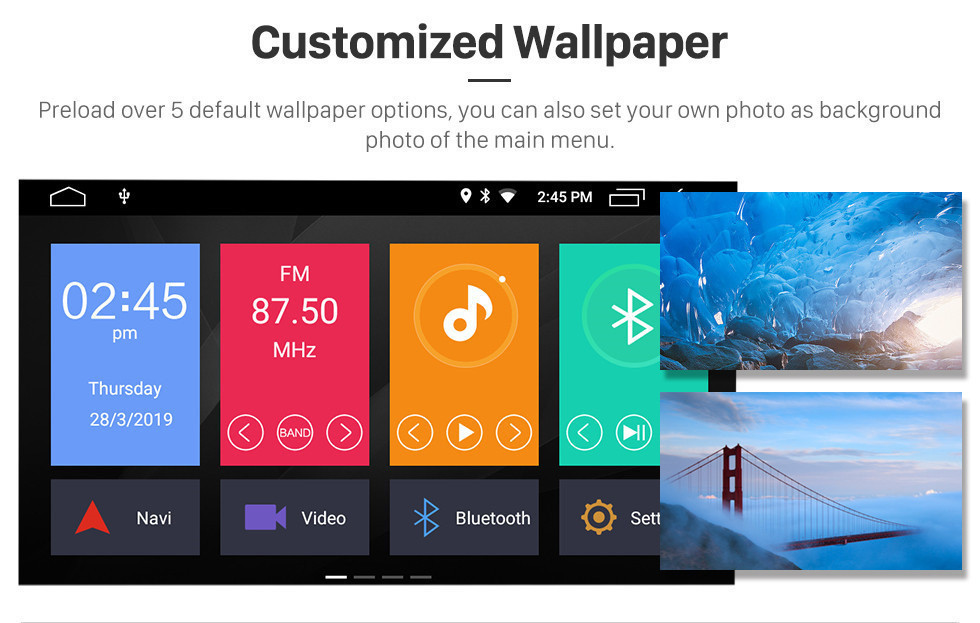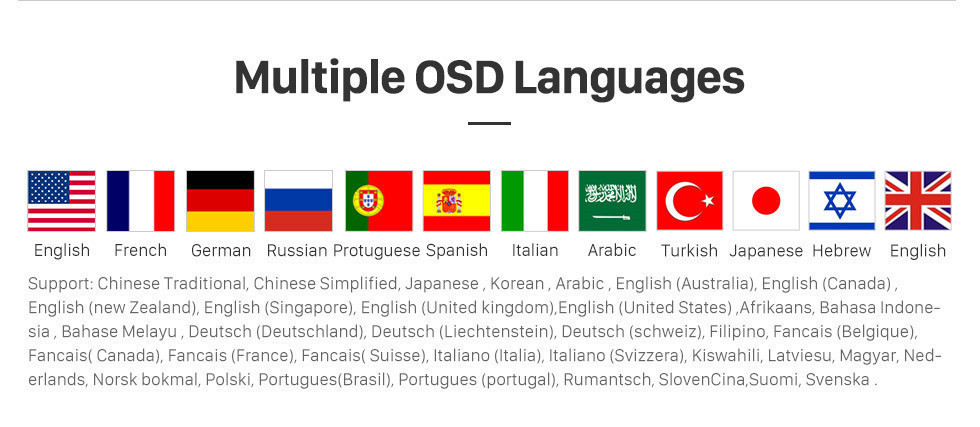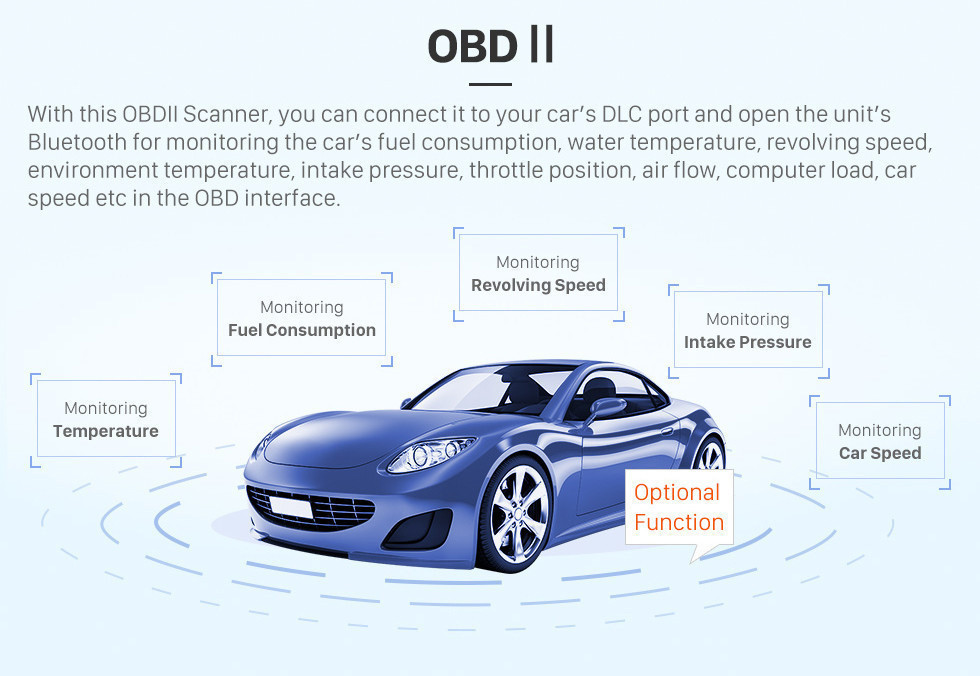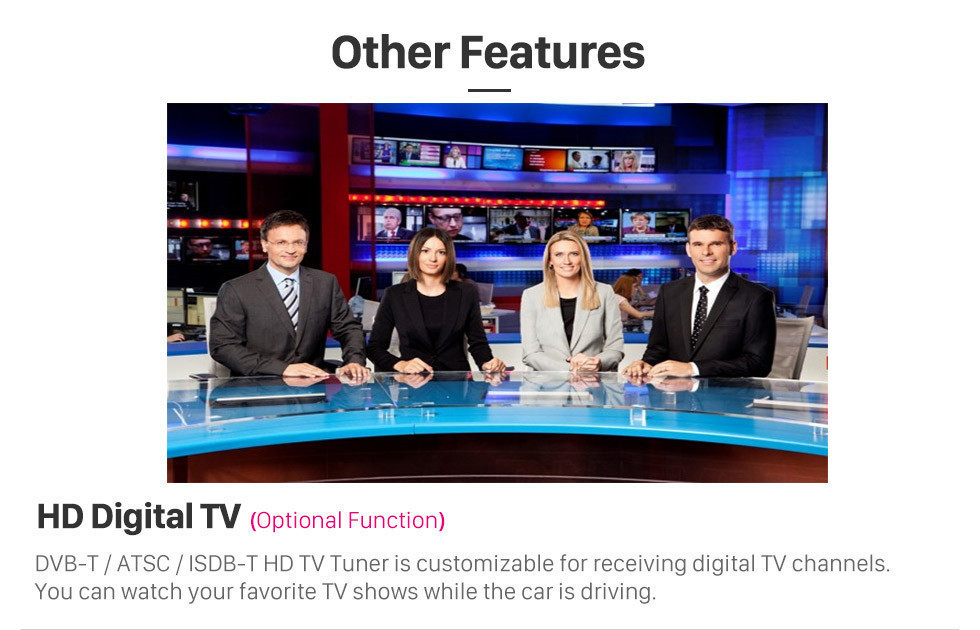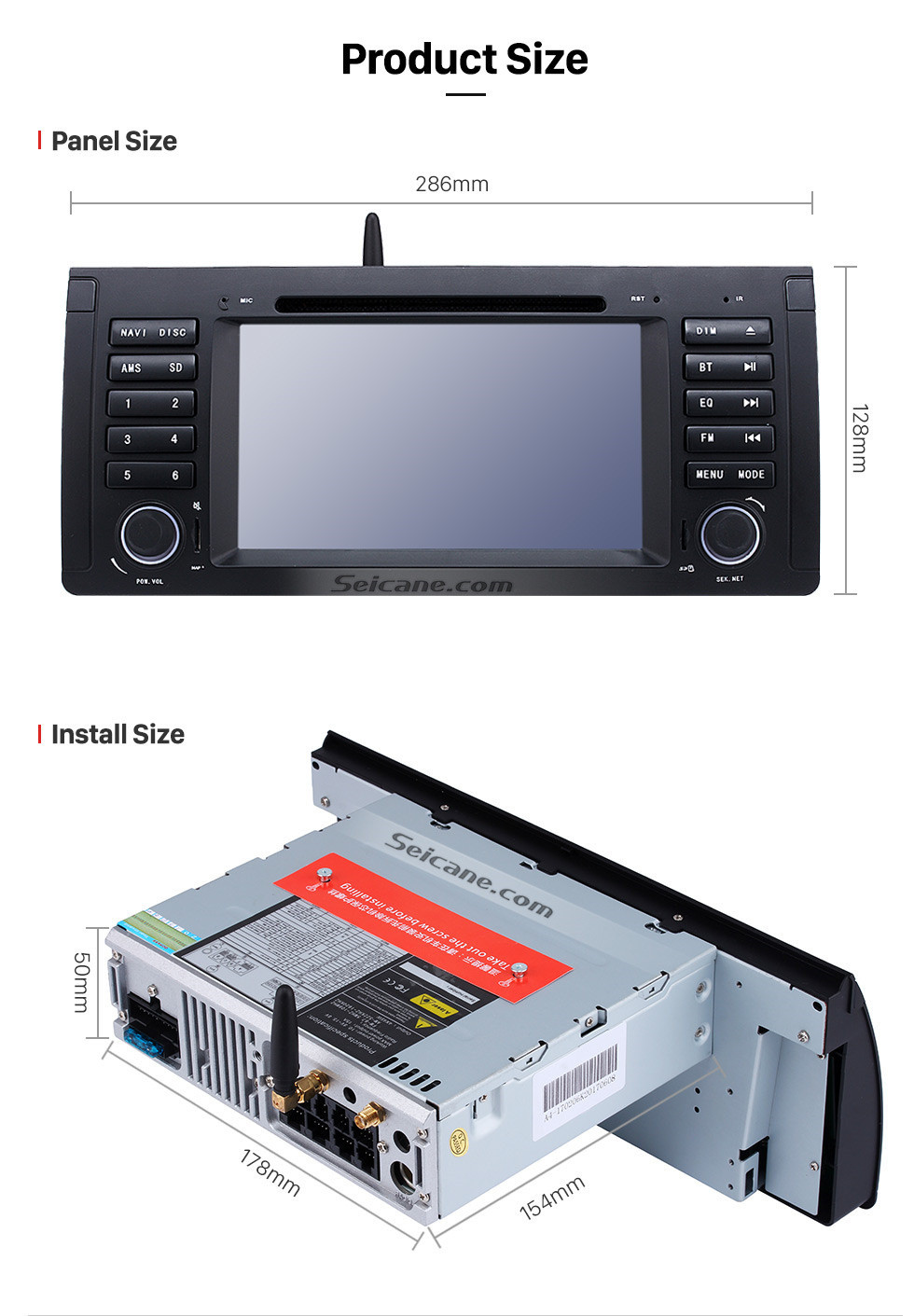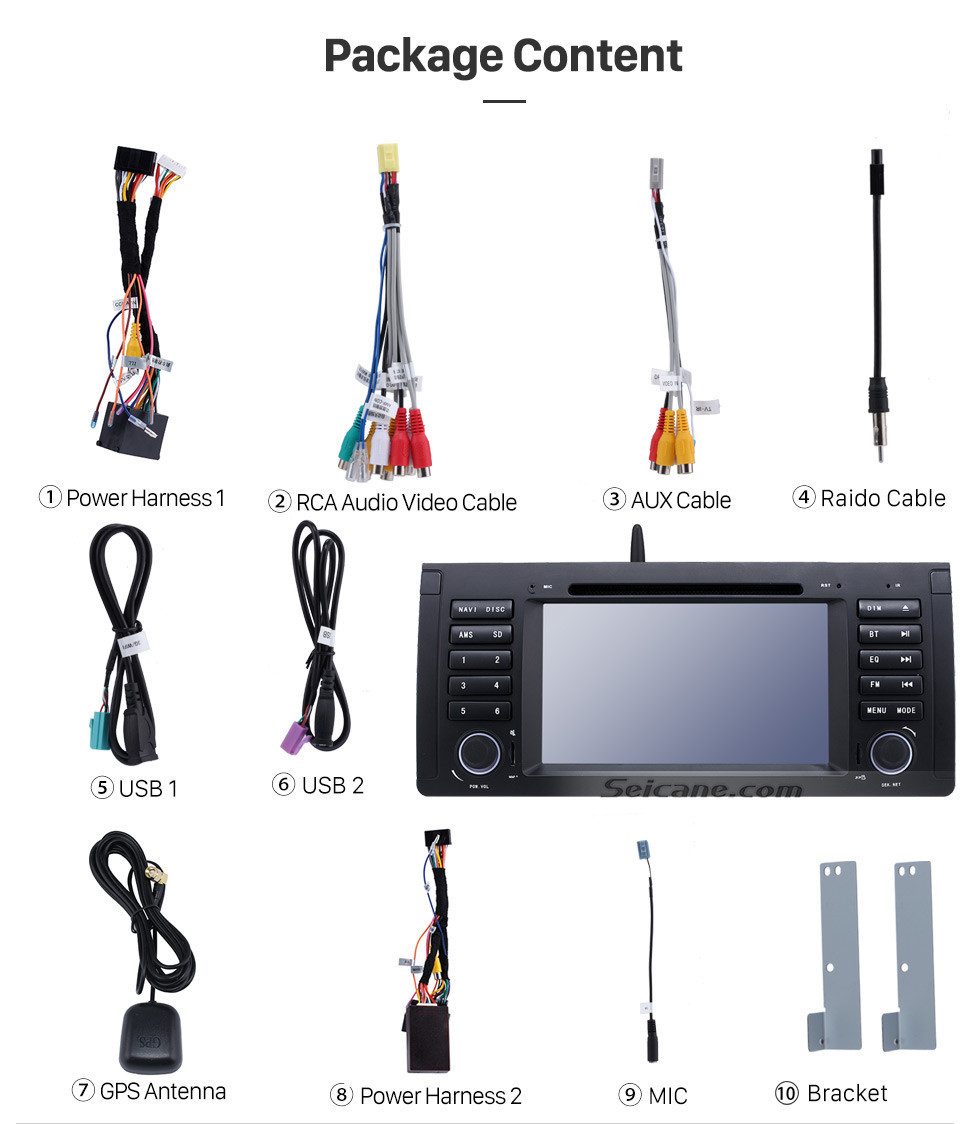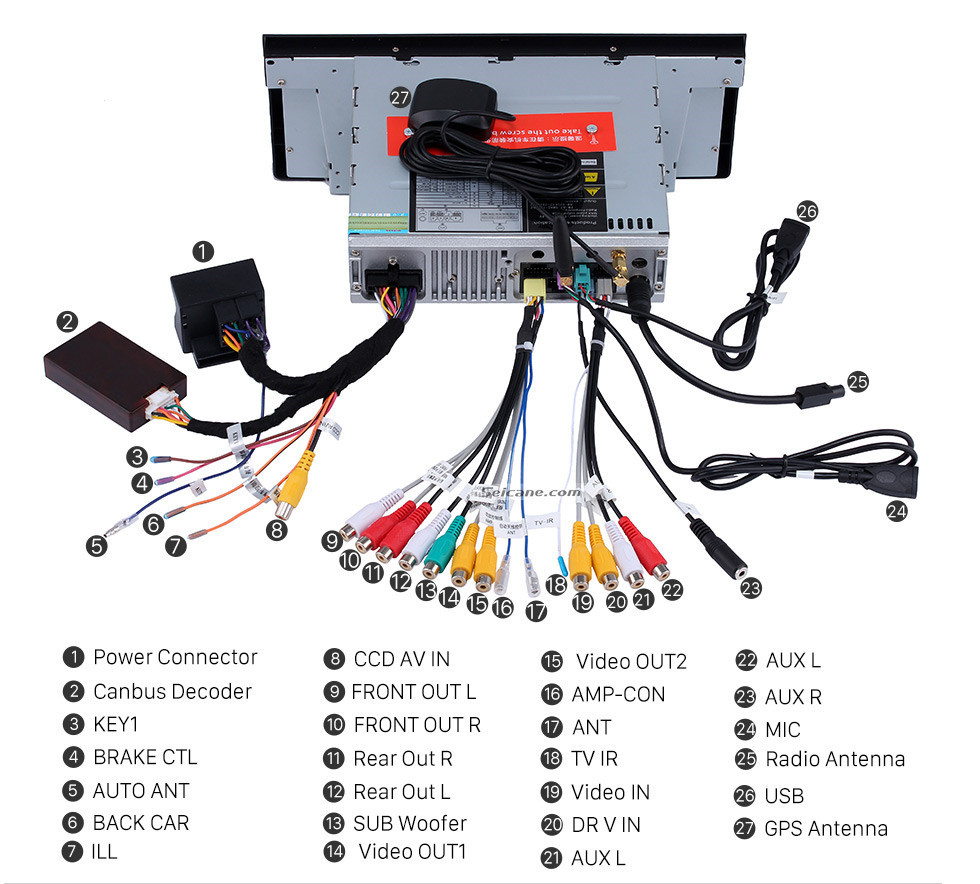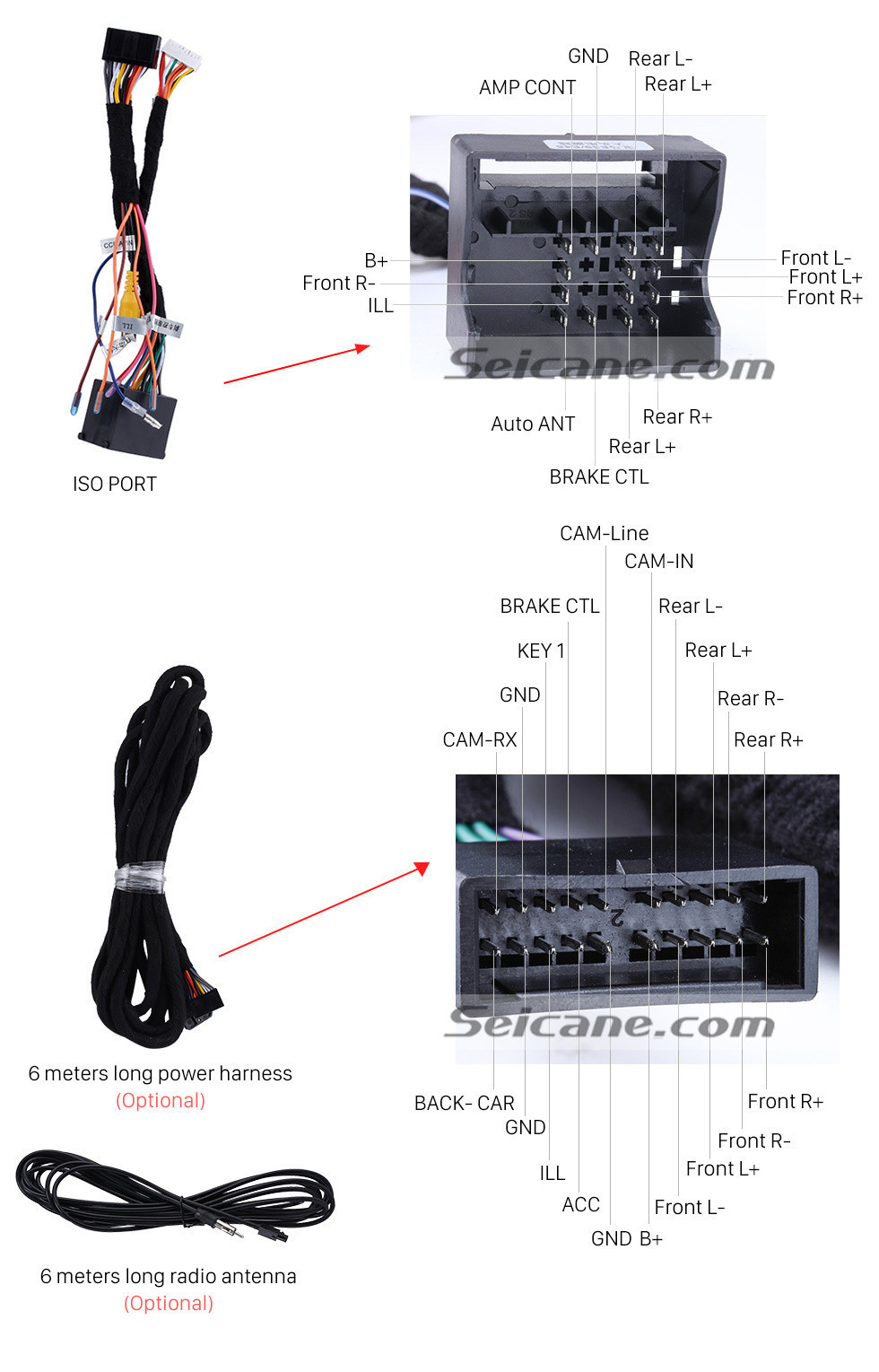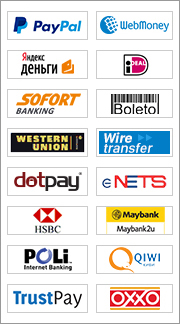 Destaques do produto

This unit is plug and play, easy to upgrade and install, your car's steering wheel control still work after installation, so you can use hands-free calls and music streaming with buttons of steering wheel. It comes with a big HD touch screen for better visual experience, you can also mirror link your phone. And more importantly, you will have the latest 3D map navigation system for your trip.
Visão geral das funcionalidades

Built-in: 4G/WIFI/App download/3D GPS Navigation/FM&AM Radio/Bluetooth/Dual Zone/File Management/HD 1080P/Steering Wheel Control/Mirror Link/MP3/AUX/USB.
Opt:OBD2/DVR/Backup Camera/TPMS/Digital TV
Configurações Avançadas

OS: Intelligent pure Android 9.0 system
CPU: High-quality Quad-core 4*1.2GHz MTK 8227L ARM A7 processor with more efficient computing capability
GPU: with Mali-600MP2 GPU, It supports dual-screen display for the highest resolution of 2048*1536.
Disco Rígido: 16GB Inland Flash
RAM: 2GB DDR3 RAM memory
UI: interface de utilizador recente e original com gráficos dinâmicos
Screen: Smart HD multi-touch screen with smooth operation, high sensitivity and abundant interaction for the better view of your road ahead.
2 USB Ports: It comes with 2 USB Ports to meet your different needs of external devices, more choices for both practical and entertainment service, you also can connect a USB Hub for more USB ports. And USB OTG is also supported.
Funcionalidades únicas

Latest Android 9.0 System: Loaded with the most advanced Android operation system, it offers the fastest and smoothest operation you've never enjoyed before.
Prompt Response: Adopted Quad-core 4*1.2GHz MTK 8227L ARM A7 CPU and high-speed iNAND MLC hard disk, this unit can start up within just 1 sec. And it only takes less than 2 seconds for sound, 3 seconds for rearview and 16 seconds for operation.
High-speed 4G/WIFI Network: It comes with built-in WIFI network and can support the most up-to-date 4G module, allowing you to easily get access to internet for online music listening, online videos watching, online games watching, e-mail checking, etc as long as you reach a WIFI hotspot or connect it to a 4G/module.
Transferência de Apps: Substitui o seu rádio original com um sistemade grande utilidade e extensibilidade,baseado em Android. Pode transferir todas as aplicações no Mercado Android para ter acesso a jogos, Skype, MSN, YouTube, Twitter, e-books, Gmail, etc. Este sistema também suporta a instalação ou remoção de aplicações na RAM ou no cartão SD opcionalmente.
HD Touch-Screen Display: simplifica muito a operação com um ecrã digital multi-touch que pode suportar multi-resolução, tornando-o mais claro do que a resolução 1024 * 600 com a mesma interface.
Navegação GPS 3D: Com mapas em 3D (mapas em iNAND), a melhor maneira para o seu destino desejado está apenas ao seu alcance em segundos. Todas as informações de navegação estão disponíveis, como a localização atual, a velocidade, a quilometragem, a exibição do edifício do marco, a visualização da rua 3D, a pesquisa de destino e as direções de voz turn-by-turn, etc. E suporta Auto Google, SYGIC etc. Com função de zona dupla, a música de rádio / AV / TV etc pode ser jogado por trás da cena em modo GPS e ele irá mudar para a voz GPS automaticamente.
Sintonizador Rádio: Sintonizador rádio incorporado com sinal digital forte AM/FM, este sistema do carro A/V pesquisa canais de rádio automaticamente e manualmente, armazenando-os no processo. RDS também suportado.
Bluetooth: Ele atualiza seu carro com BC8 módulo Bluetooth para chamadas mãos-livres e streaming de música. Com toques e voz saindo dos alto-falantes do carro, você pode marcar, receber, rejeitar e silenciar chamadas sem tirar as mãos do volante. Sua função de lista telefônica permite pesquisar contatos diretamente no grande ecrã da unidade principal. A capacidade de transmitir a sua música favorita a partir do Smartphone sem fios também é desejável. Além disso, esta poderosa função Bluetooth suporta CID também.
Ferramentas de Escritório: Você pode ler e editar formatos de arquivos do escritório como DOC / XLS / PPT / PDF / TXT nele como seu tablet.
Gestão de Ficheiros: Com o explorador de ficheiros, pode abrir ficheiros com as aplicações correspondentes, pesquisar ficheiros e geri-los.
AUX: Esta função é paraáudio, entrada de vídeo e saída para dispositivos externos.
Controlo do volante: Os comandos do volante do seu automóvel original continuarão a funcionar após a instalação. Há dúzias embutidas do ajuste do modelo do carro para o ajuste da função do steering-wheel.
USB / SD: Cartão dobro do SD da sustentação / cartão Multi-Media / cartão do GPS. A capacidade máxima é de até 64G. Esta unidade permite a reprodução de áudio e vídeo, visualização de fotos, E-book Reading etc. de SD ou USB. Uma ampla gama de formatos de áudio e vídeo são compatíveis com esta unidade, incluindo MP3, WMA, WAV, APE, FLAC, MP4, H.264, WMV, AVI, RM / RMVB, VOB, etc. Além disso, JPG / BMP / JEPG / GIF / PNG imagem são suportados.
Built-in Amplifier: Equipado com 7388 Amplificador IC, 4 canais de saída 4 * 45W Amplificador está embutido neste sistema de áudio do carro.
Mirror link: sincroniza o seu telemóvel com este leitor de DVD através de WiFi ou USB. Esta tecnologia permite-lhe aceder às aplicações do seu Smartphone na unidade para reproduzir música e vídeos, etc. Actualmente, suporta telemóveis android e iPhone.
Opções

TV Digital HD: DVB-T/ATSC/Sintonizador de TV ISDB-T HD que pode ser fornecido para receber canais de TV digital.
DVR no Carro: A função de DVR é usada para a gravação de todo o processo de acidentes de trânsito, tirar fotografias da frente dos veículos e armazenar o vídeo em tempo real durante a condução.
Módulo 4G: Com este módulo de 4g, você pode se conectar a internet 4g inserindo um cartão SIM nele.
Câmara de Backup: Acrescenta uma câmara de segurança para alternar automaticamente com a imagem do estacionamento, enquanto faz inversão de marcha. Esta opção inclui uma câmara de backup à prova de água e com visão nocturna, que será montada em cima das luzes da matrícula do seu carro, bem como os cabos para a sua ligação. A câmara traseira padrão enviada é com fios. Se desejar uma sem fios, por favor envie-nos uma nota antes de fazer a compra.
OBDII: Com este Scanner OBDII, pode conectá-lo à porta DLC do seu carro e abrir a unidade de Bluetooth do aparelho para monitorizar o consumo de combustível do carro, temperatura da água, velocidade de rotação, temperatura ambiente, pressão de admissão, posição do acelerador, o fluxo de ar, carga do computador, velocidade do carro, etc, tudo na interface OBD.
WIFi para monitorar o consumo de combustível do carro, temperatura da água, velocidade giratória, temperatura do ambiente, pressão de entrada, posição do acelerador, fluxo de ar, carga do computador, etc velocidade do carro na interface OBD.
DAB +: abreviação de transmissão de áudio digital, o DAB + como uma avançada tecnologia de rádio digital para radiodifusão de estações de rádio integra uma série de recursos para reduzir problemas de interferência e ruído de sinal. Com som de alta qualidade, oferece mais programas de rádio em um espectro específico do que o rádio FM analógico. Além disso, o DAB + não só pode sintonizar automaticamente todas as estações disponíveis, oferecendo uma lista para você selecionar, mas também fornecer informações em tempo real, como títulos de músicas, notícias e notícias ou atualizações de trânsito. É a melhor escolha para os amantes de rádio e entusiastas da música.
TPMS: Conectado perfeitamente com esta unidade cabeça com uma instalação simples, o TPMS relata informações em tempo real da pressão dos pneus através de um pictograma ou de uma luz de aviso de baixa pressão, para ajudá-lo a economizar no consumo de combustível, aumentar a vida útil do pneu, diminuir o tempo de inactividade e manutenção, e ainda aumento de eficiência ambiental. O reconhecimento precoce do mau funcionamento dos pneus fornecidos pelo TPMS pode evitar acidentes de trânsito, melhorando a segurança durante todo o processo de condução.
Escreva a sua análises
por dazafa
23/12/2012 09:47 PM (GMT)
Excelent product
This component works excelent, the support service is very good, I personally recommend this unit.

Clique para ampliar
por Risto
23/07/2014 05:02 PM (GMT)
upload a review with pictures
I am uploading a review with a picture after installation.

Clique para ampliar
por Toby
01/06/2015 12:59 AM (GMT)
BMW X5 2006 Install of E53 with GPS/Nav/Bluetooth
I bought this after ensuring it was the correct model which their customer service also confirmed before sending. This unit was a plug and play, as I didn't have DSP, however I chose to have it professionally installed. The customer service upon receiving the unit was phenomenal. They are extremely fast and responsive to all questions that I submitted via e-mail. I cannot emphasize enough that this was truly one of the best customer service experiences I have ever had. They even reimbursed my account the difference that it took to purchase a GPS antenna locally because I did not receive mine with the package. They didn't even hesitate, and actually were the ones that made the suggestion as the solution to not getting it. I simply sent them a copy of the invoice via email and within a couple hours they sent me confirmation of the reimbursement of the amount I sent.

Aside from that, the unit itself is amazing, and is far better quality in sound and use, then the original BMW nav/stereo/ blue tooth set up. I bought this for my wife's car and she absolutely loves it and the phone/Bluetooth function is very easy to pair and use. The navigation looks great and so many additional very useful features/apps built in. The DVD player is great, too, only issue there which has nothing to do with the unit, is the angle of the dash and the unit so hard to see from rear seat.

I would recommend this product to anyone looking to upgrade and replace the original unit.
Você recomendaria este produto a um amigo? definitivamente sim