Após Ver Este Item, Pessoas Acabaram por Comprar
Detalhes
Principais características:
1. Com tela IPS de 8,8 polegadas, esta unidade parece muito requintada. Sua tela é muito lisa e sem falhas. Desfrute de um banquete visual nesta unidade de resolução de 1280 * 480.
2. Esta unidade pode suportar o rádio do carro original ou a função Bluetooth, ou os usuários podem utilizar o rádio integrado desta unidade ou a função Bluetooth.
3.Support Original TODAS AS FUNÇÕES.
4. Esta unidade apenas troca o monitor TFT original do carro e é fácil de instalar. Sem lacuna, estilo OEM.
Observe:
Se o carro original vier sem AUX, esta unidade não cabe.
Ou você precisa ativar o AUX para seu carro na concessionária.
Ou você precisa comprar a CAIXA de Fibra Óptica Most, selecione a opção "Suporte a Amplificador de Fibra Óptica Original do carro" quando fizer o pedido, então lhe enviaremos a caixa de decodificador de fibra ótica most.
Verifique o seu conector LVDS original:
Se for de 4 pinos, então é um sistema CIC, escolha "CIC LVDS-4pin".
Se for de 10 pinos, então é o sistema CCC, escolha "CCC LVDS-10pin".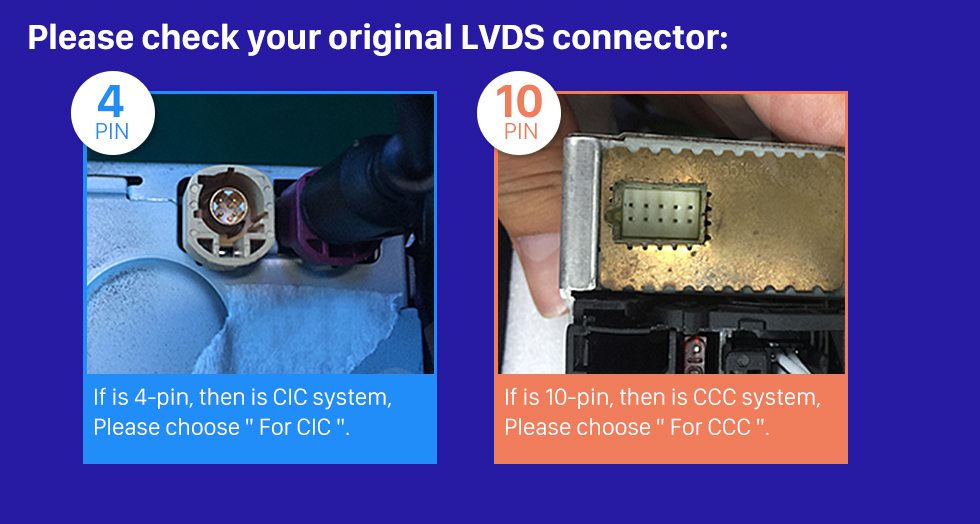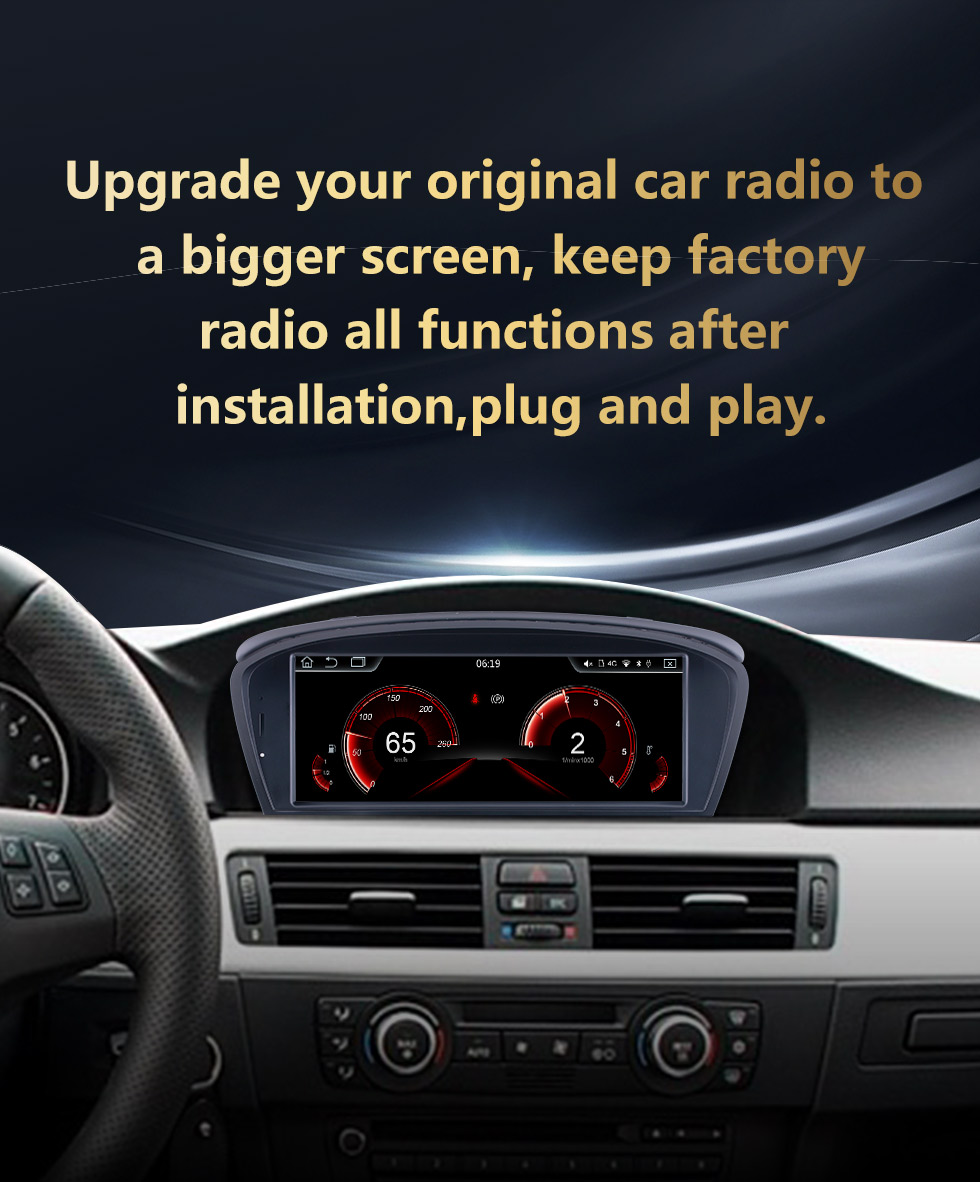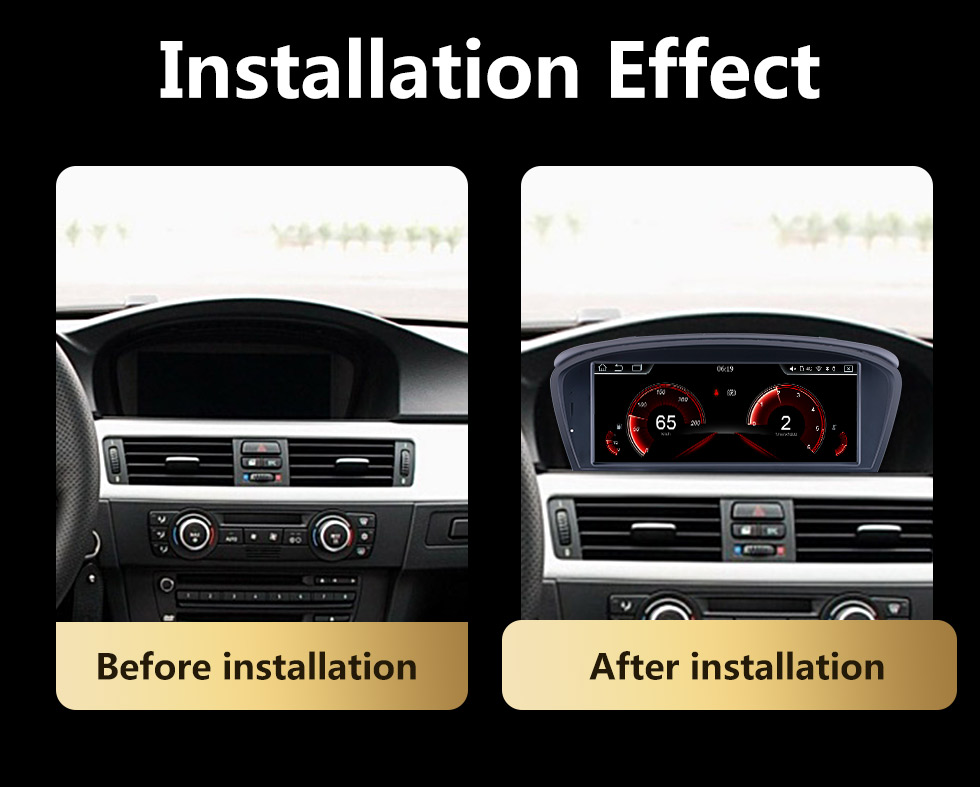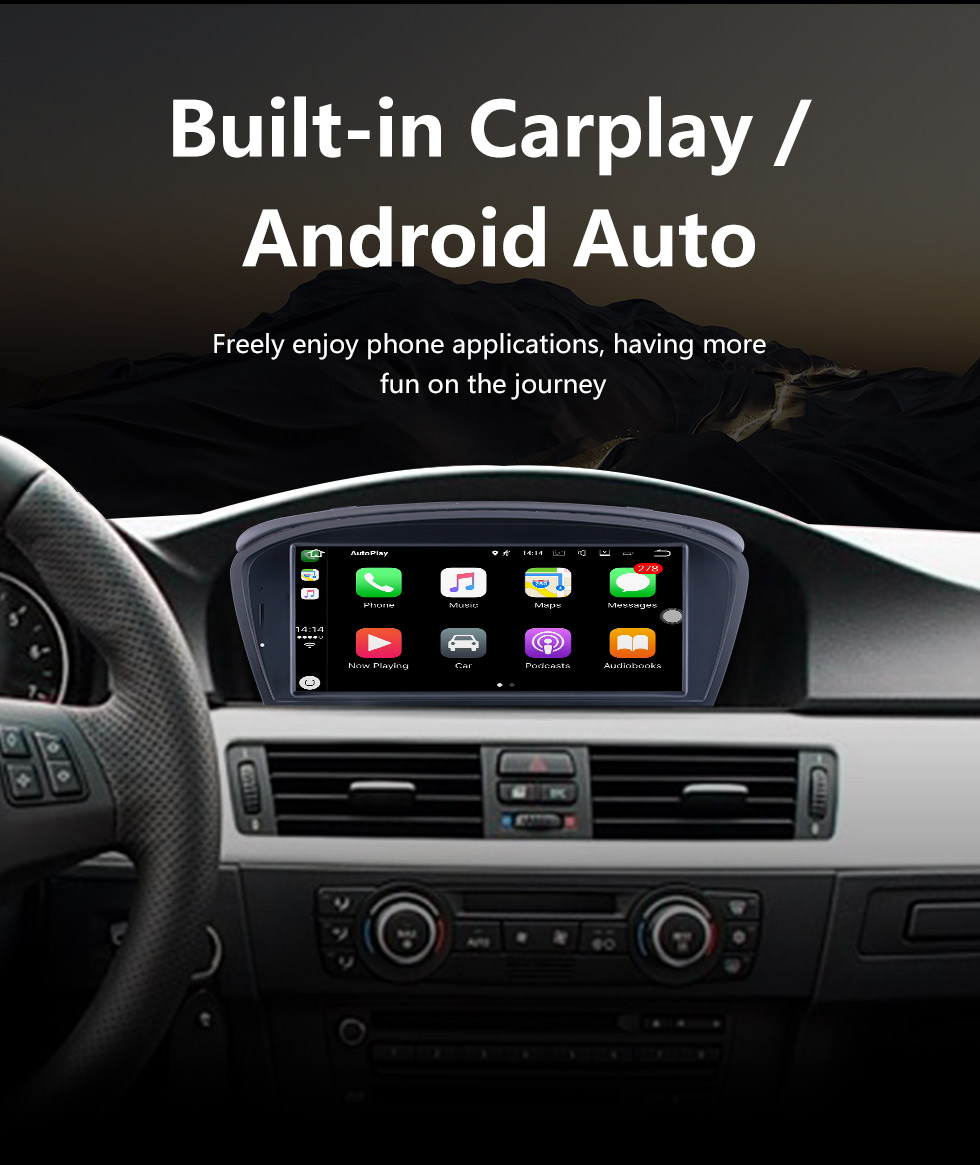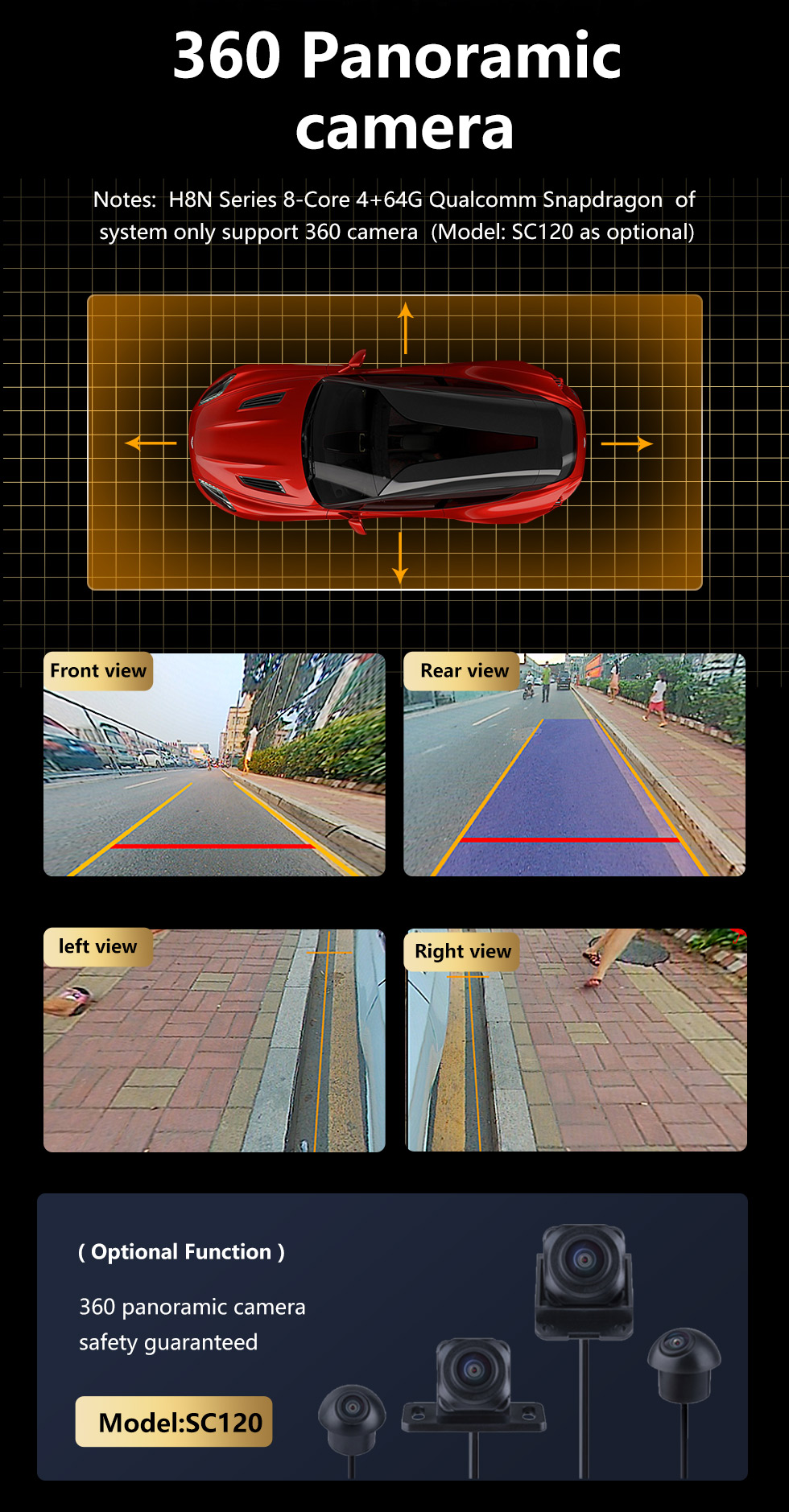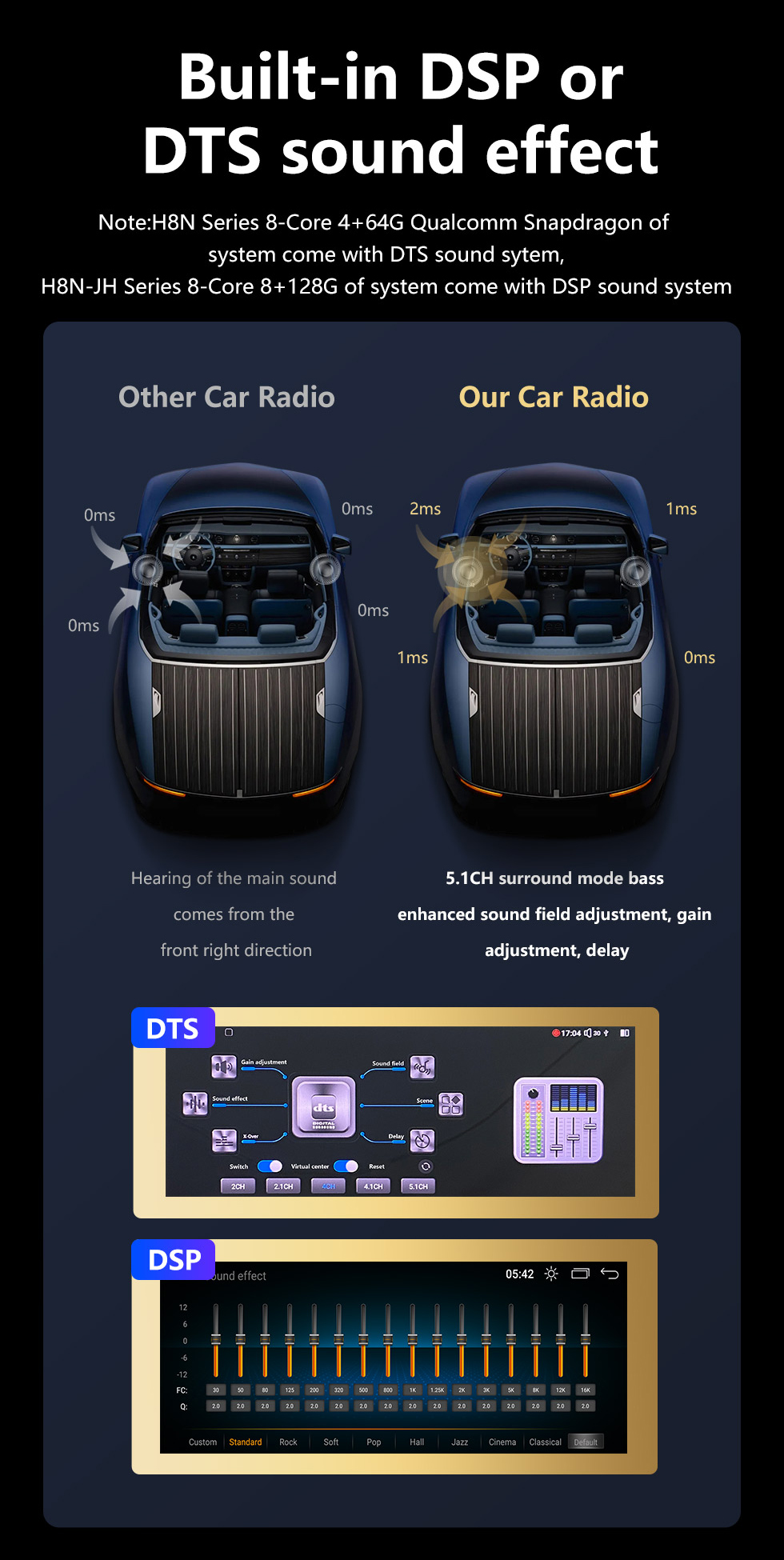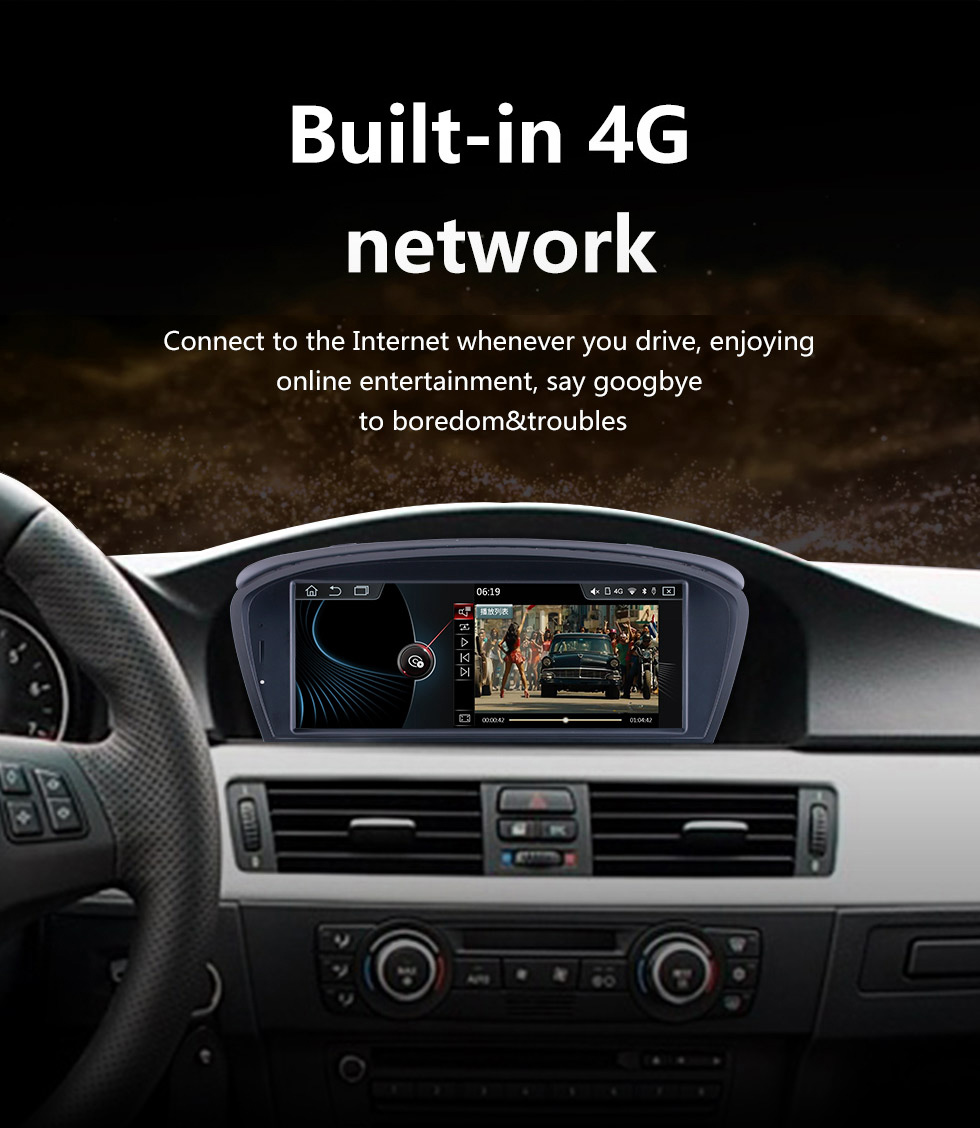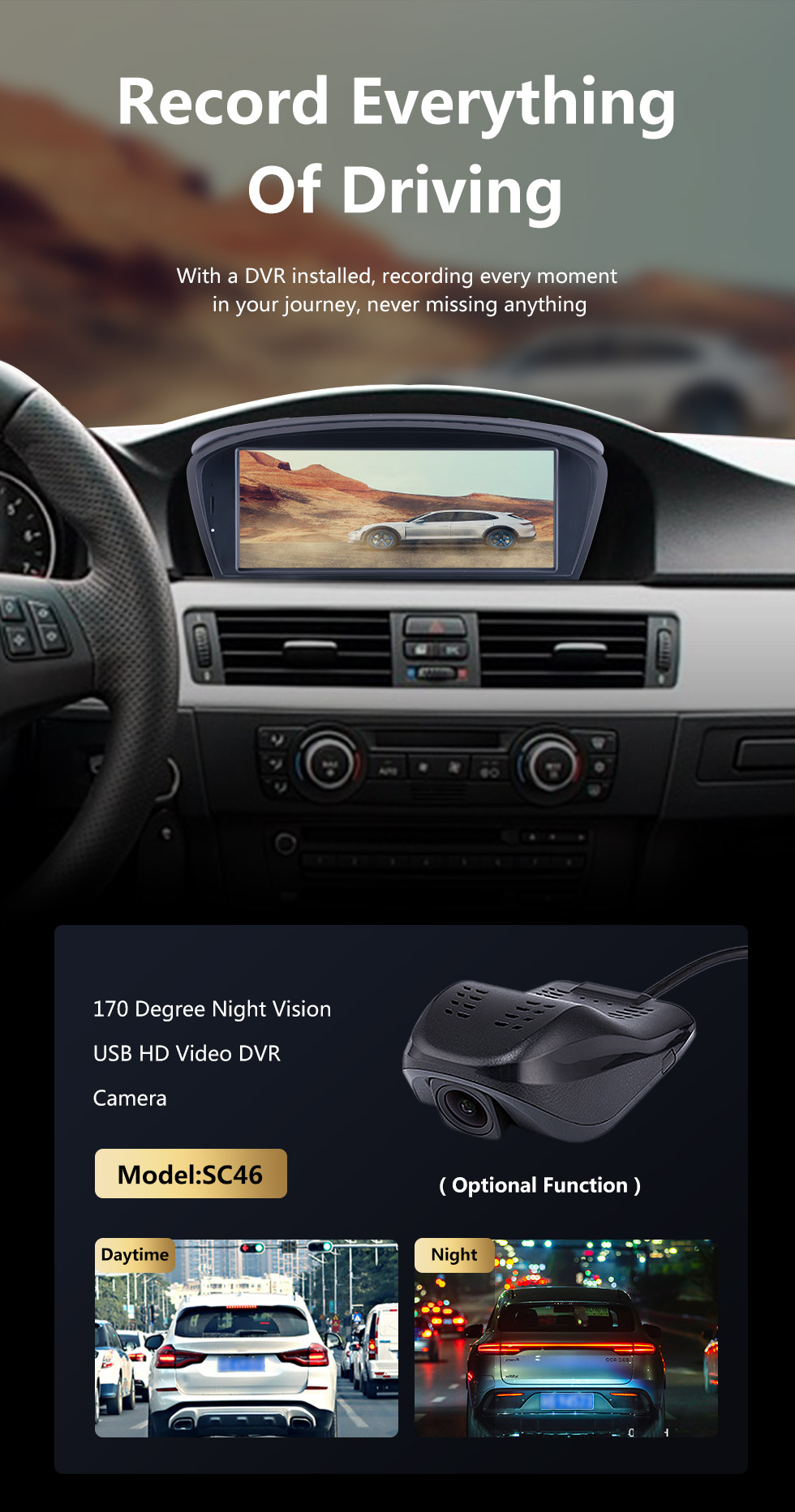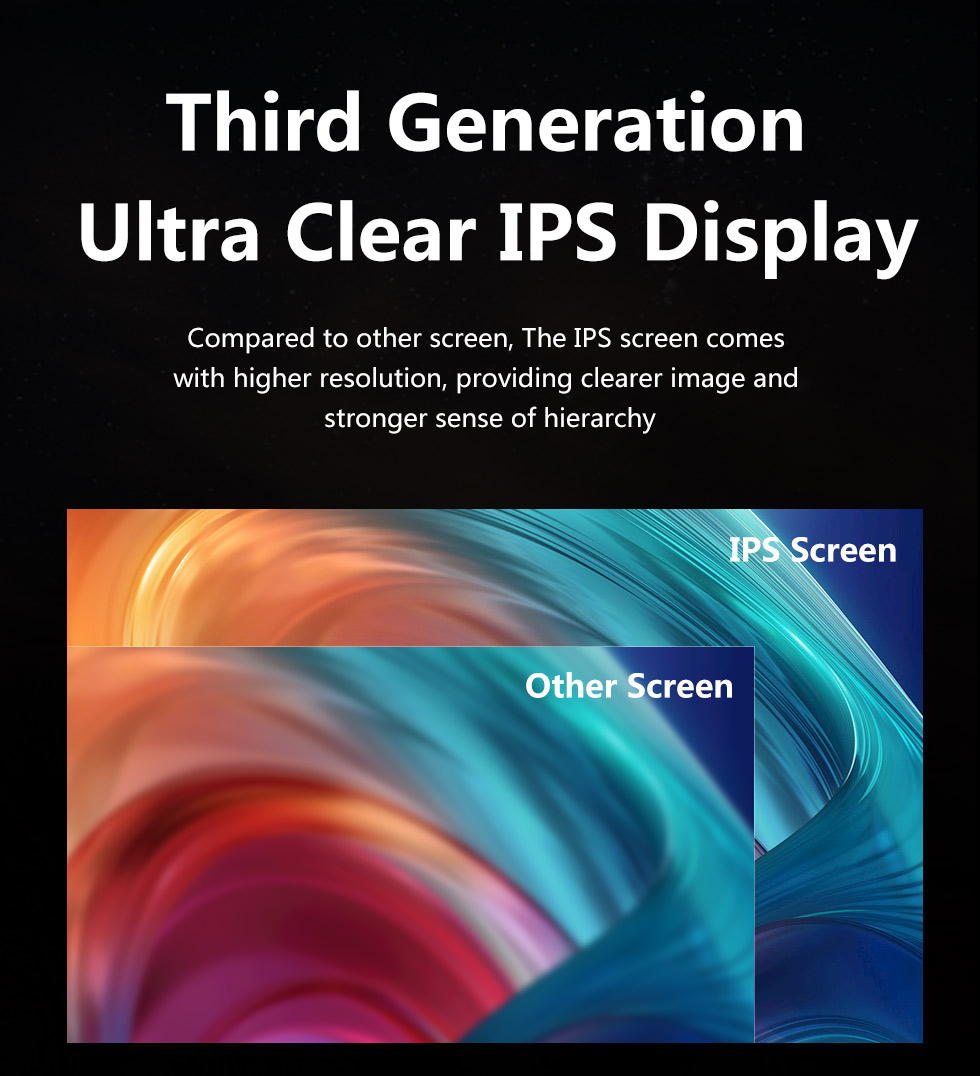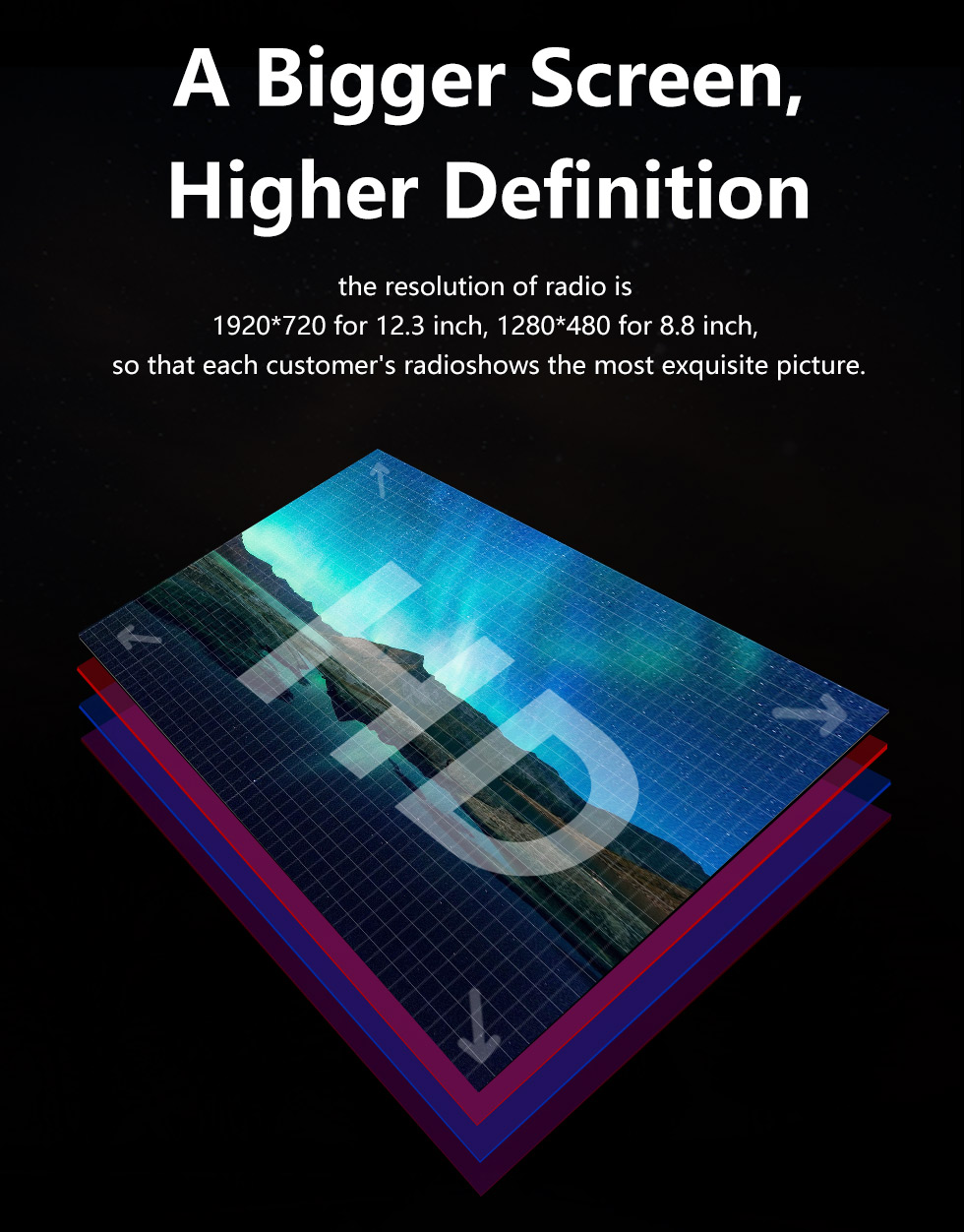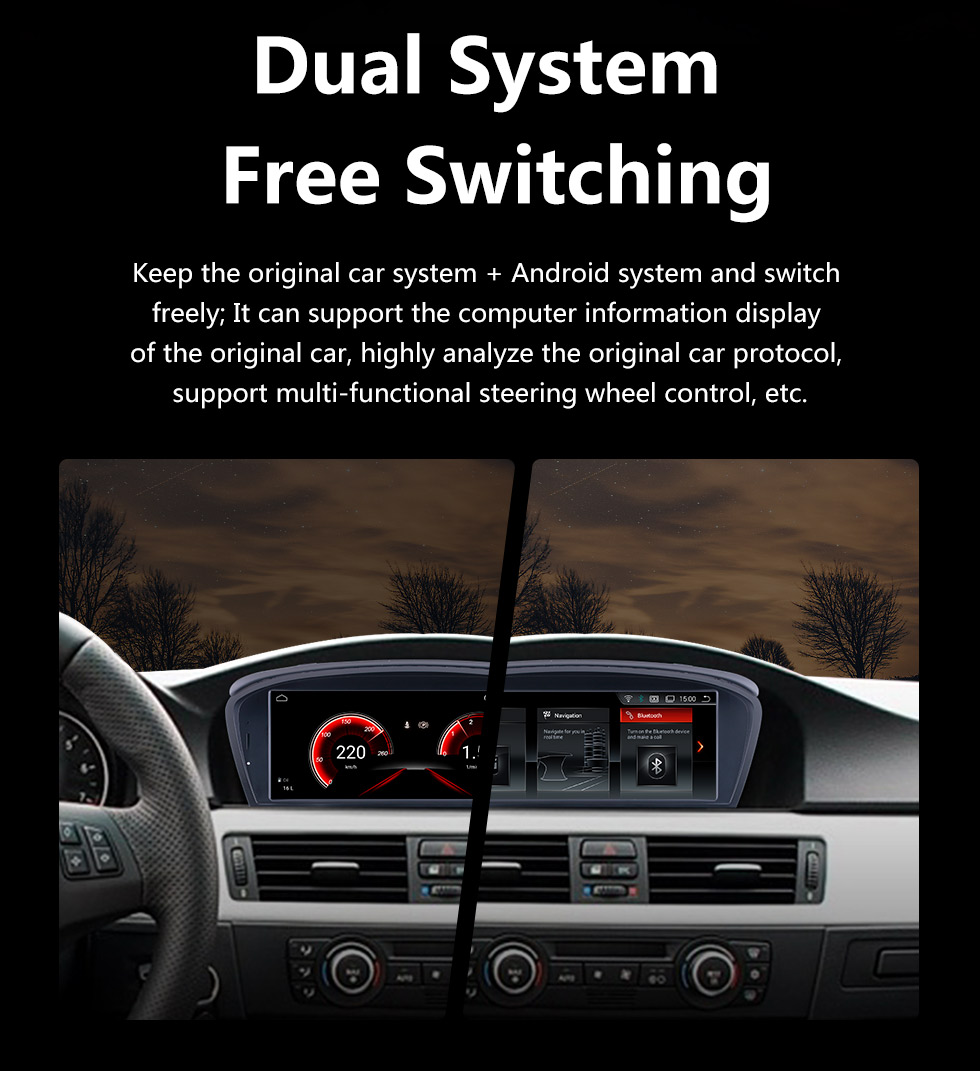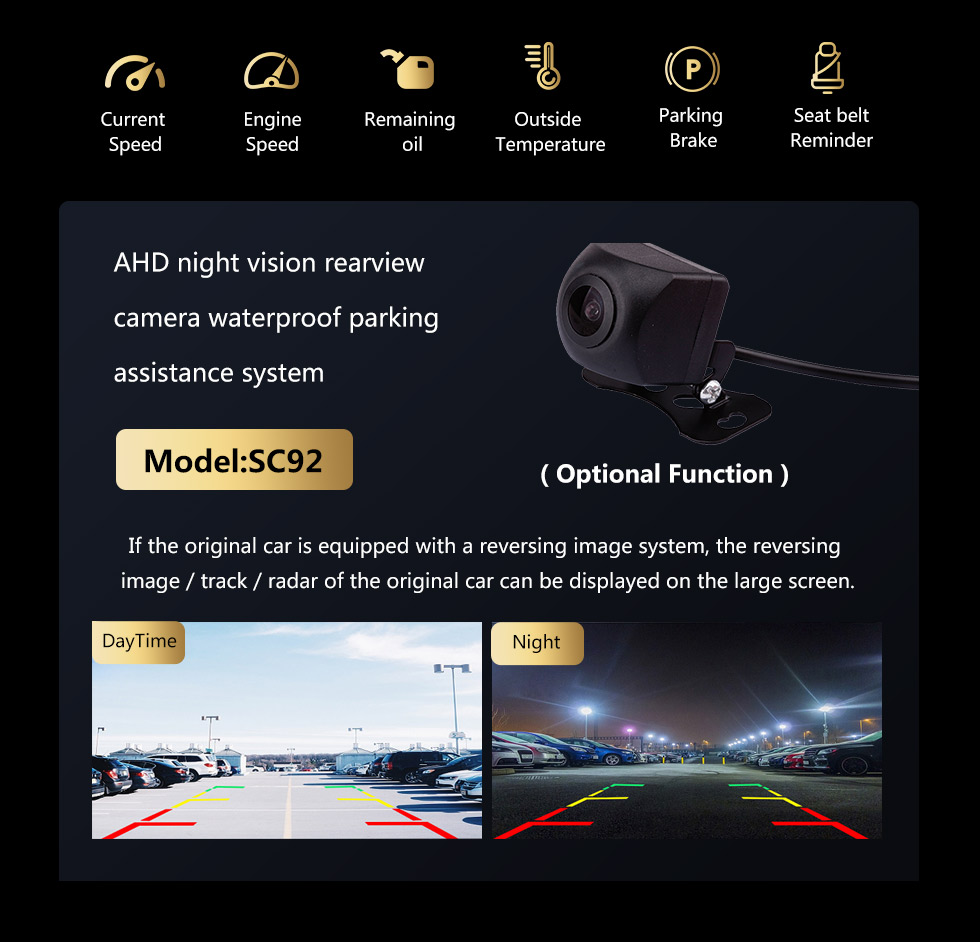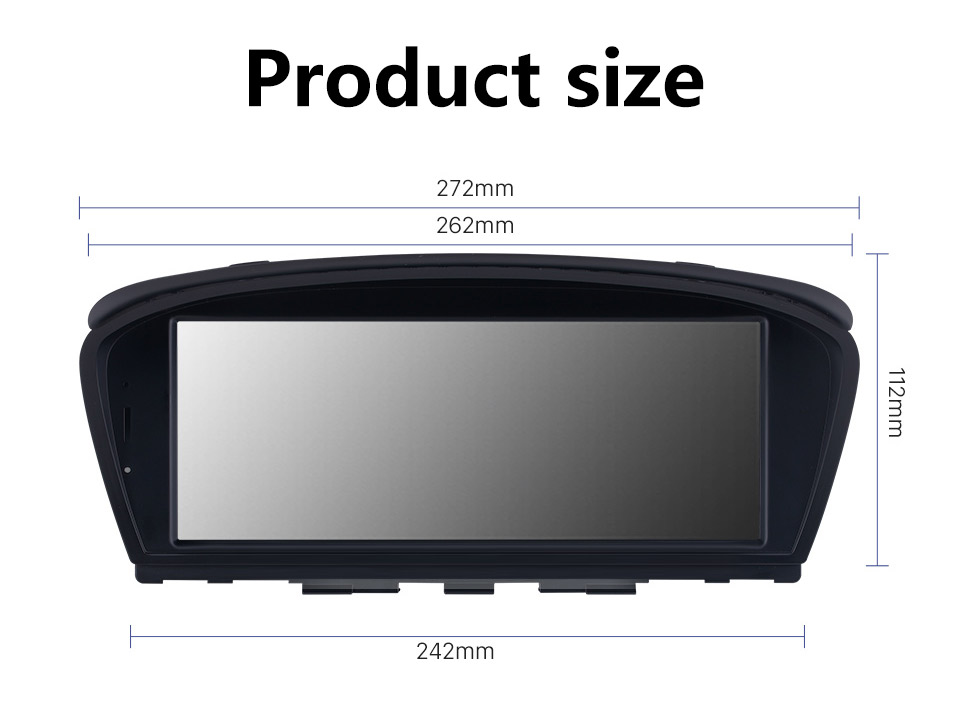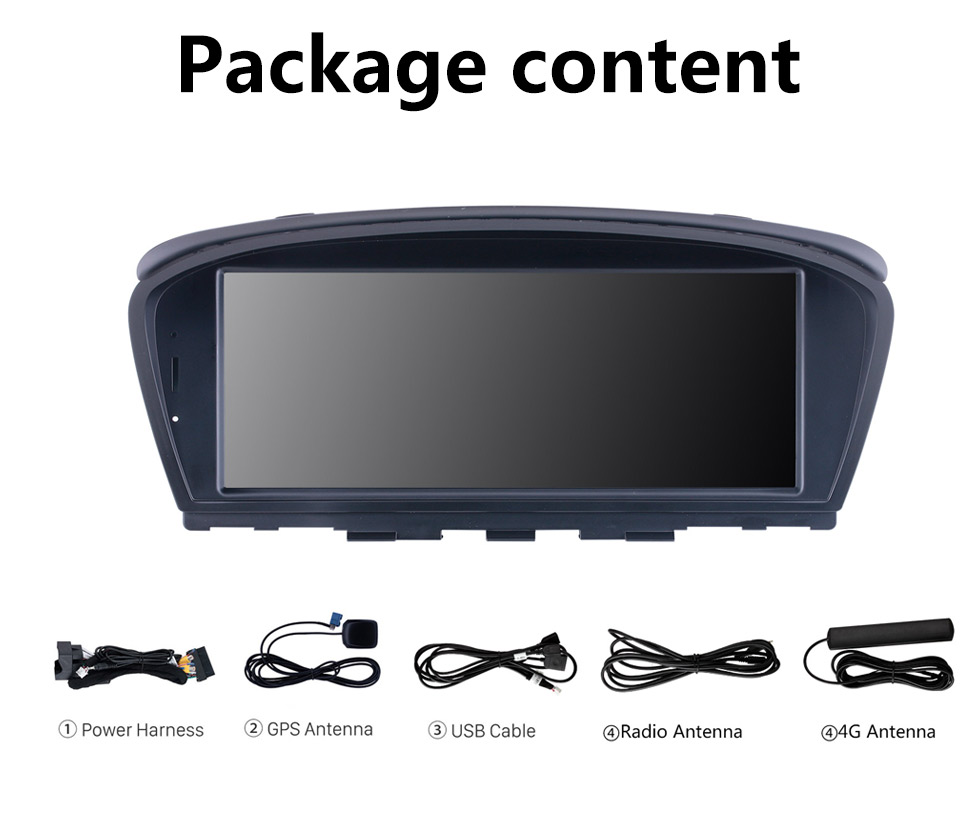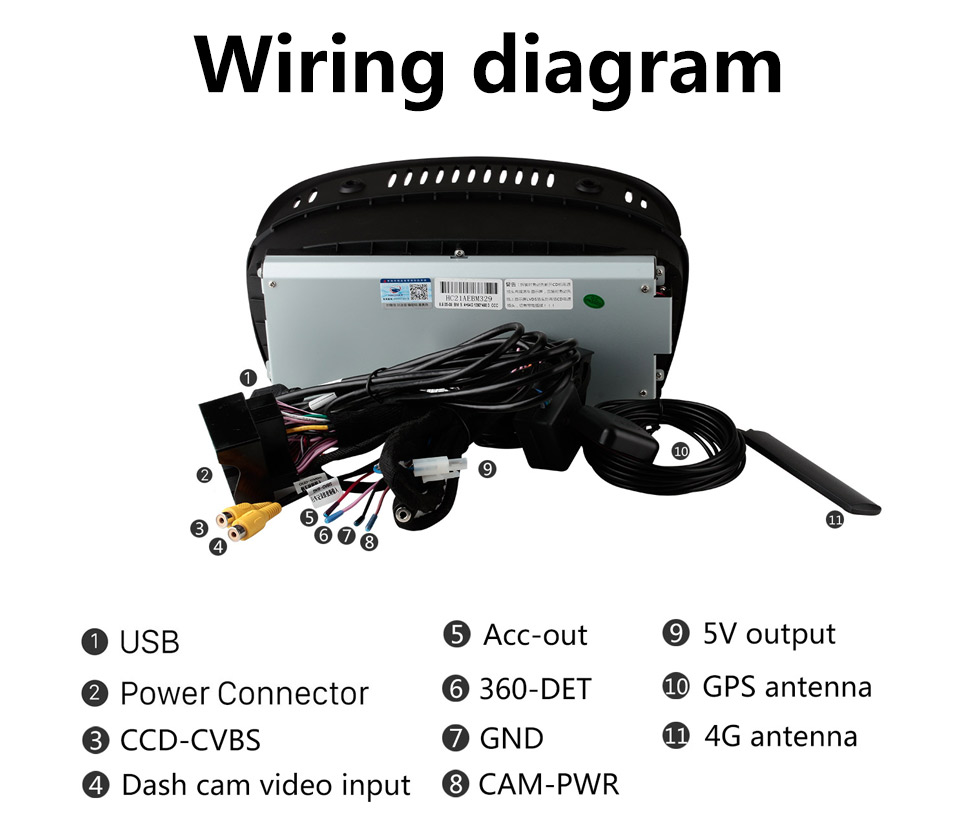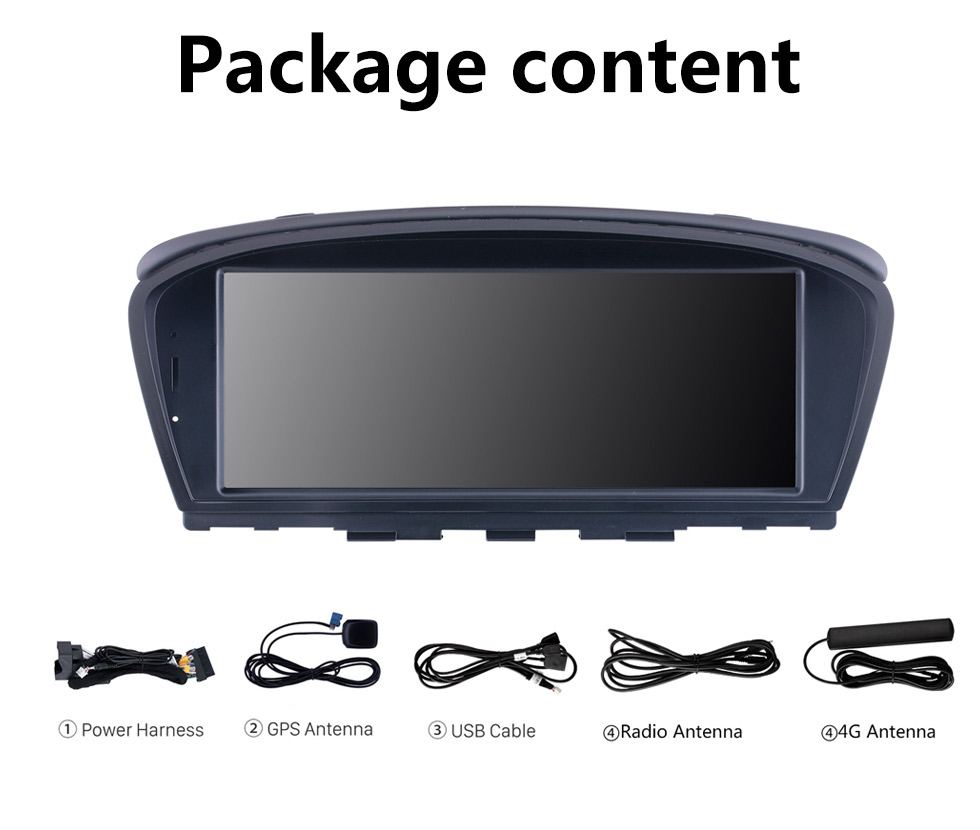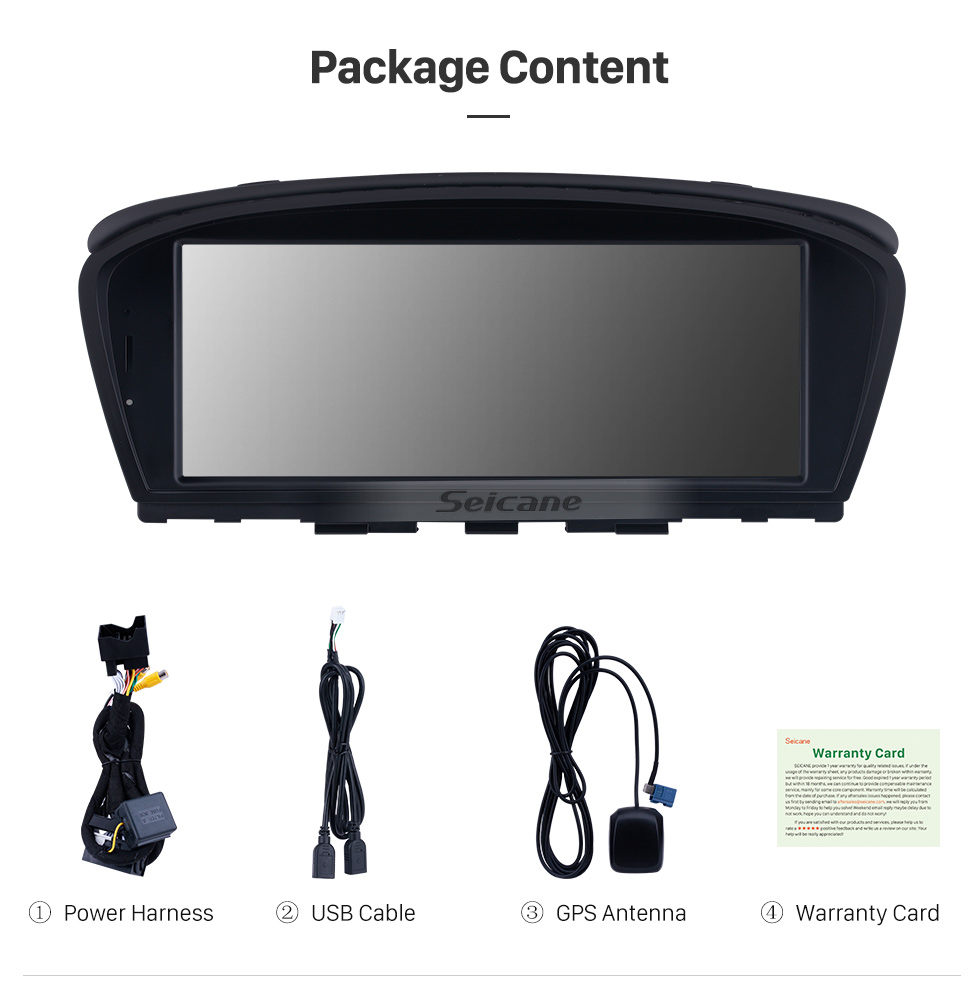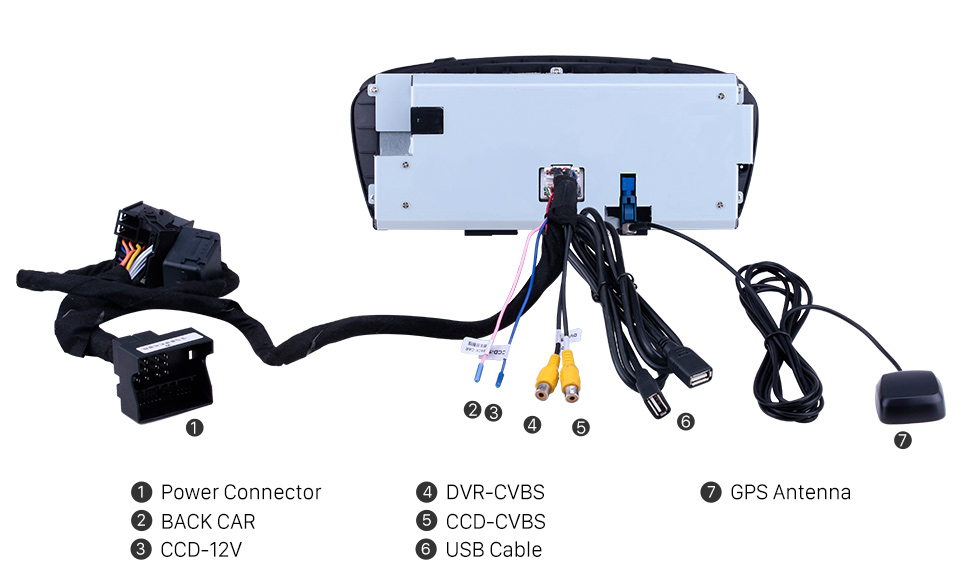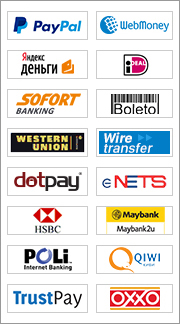 Principais Características:

8.8 inch 16:9 1280*480 digital high definition TFT LCD capacitive touch screen
Bases on Android 10.0 operation system.
With DDR3 2GB RAM, 32GB ROM.
Com 2 portas USB, 1 slot para cartão SD. Suporta SD Max 32GB, suporte USB Max 64GB.
With built-in core module, support 3D GPS Map.
Built-in WiFi.
Built-in RK616 Audio IC.
Built-in 3.0 Bluetooth, and support original Bluetooth.
Built-in Microphone, & support external microphone.
Be compatible with original cars with/ without original navigation.
Support original radio.
Suporte ao controle Idrive no menu Android.
Suporte ao controle Idrive no Menu Original
Support Parking trajectory/radar.
Support original camera and aftermarket camera.
Suporte Multi Touch
Support multiple languages.
Support Phonelink Function: AirPlay(iPhone) up to IOS12, Miracast(Android) up to Android 10.0.
Support Carplay function (Optional).
Suporte DVR função: USB 2.0 e AV / CVBS (opcional).
Options :

TV Digital HD: DVB-T/ATSC/Sintonizador de TV ISDB-T HD que pode ser fornecido para receber canais de TV digital.
DVR no Carro: A função de DVR é usada para a gravação de todo o processo de acidentes de trânsito, tirar fotografias da frente dos veículos e armazenar o vídeo em tempo real durante a condução.
Câmara de Backup: Acrescenta uma câmara de segurança para alternar automaticamente com a imagem do estacionamento, enquanto faz inversão de marcha. Esta opção inclui uma câmara de backup à prova de água e com visão nocturna, que será montada em cima das luzes da matrícula do seu carro, bem como os cabos para a sua ligação. A câmara traseira padrão enviada é com fios. Se desejar uma sem fios, por favor envie-nos uma nota antes de fazer a compra.
OBDII: Com este Scanner OBDII, pode conectá-lo à porta DLC do seu carro e abrir a unidade de Bluetooth do aparelho para monitorizar o consumo de combustível do carro, temperatura da água, velocidade de rotação, temperatura ambiente, pressão de admissão, posição do acelerador, o fluxo de ar, carga do computador, velocidade do carro, etc, tudo na interface OBD.
DAB +: abreviação de transmissão de áudio digital, o DAB + como uma avançada tecnologia de rádio digital para radiodifusão de estações de rádio integra uma série de recursos para reduzir problemas de interferência e ruído de sinal. Com som de alta qualidade, oferece mais programas de rádio em um espectro específico do que o rádio FM analógico. Além disso, o DAB + não só pode sintonizar automaticamente todas as estações disponíveis, oferecendo uma lista para você selecionar, mas também fornecer informações em tempo real, como títulos de músicas, notícias e notícias ou atualizações de trânsito. É a melhor escolha para os amantes de rádio e entusiastas da música.
TPMS: Conectado perfeitamente com esta unidade cabeça com uma instalação simples, o TPMS relata informações em tempo real da pressão dos pneus através de um pictograma ou de uma luz de aviso de baixa pressão, para ajudá-lo a economizar no consumo de combustível, aumentar a vida útil do pneu, diminuir o tempo de inactividade e manutenção, e ainda aumento de eficiência ambiental. O reconhecimento precoce do mau funcionamento dos pneus fornecidos pelo TPMS pode evitar acidentes de trânsito, melhorando a segurança durante todo o processo de condução.
Carplay USB Dongle: Compatível com IOS e Android, este dongle USB Carplay é plug and play. Ele suporta o controle de voz do carro original e toque na tela. Com ele, você pode desfrutar livremente da função de carplay do smartphone em seu carro.
Escreva a sua análises
por john

13 de Agosto de 2014
5 series E60
I bought this unit and it was easy to install. Dragging the cables up was easy with a youtube instructional piece. Just do a search (seicane BMW E60) on youtube. The screen is much bigger than my 6.5 screen. The seicane pages are crisp and clean. The video is high quality. Its definitely 1080dp. I am using this device to run the kivic one so I can mirror link my iphone wirelessly. Its a great product. Great to have my music streaming wirelessly and get texts and email notifications through the speakers of my car. Its quality. Customer service takes a bit of time because of the time difference between US and china but they take care of you. This thing coupled with the kivic one makes the new idrives in new beamers look outdated. Best of all its touch screen!!!!!