Do you know how to remove your factory radio and to install a new one? If not, you can find a step-by-step installation guide specially for your car if you are going to upgrade your factory radio to a new one. Here I' d like to share the step-by-step installation instruction from Seicane about a  2002 2003 Dodge RAM VAN (Fullsize) radio with you. Wish it can be helpful for you If you plan to install a new radio in your car.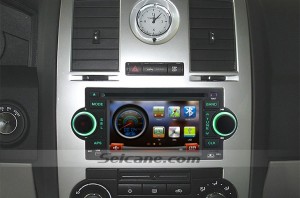 Precautions for this installation:
1.Before you start up any work, park your car well and unplug the negative power cable to avoid any danger.
2.Please make sure that all fastened wires are isolated with electrical tape.
3.Please make sure the ignition is off to avoid short circuit.
4.For your convenience, here's the recommended tools for removal and installation from Seicane, please check for more details: http://www.seicane.com/car-dvd-dismantling-device-srd-400
2002 2003 Dodge RAM VAN (Fullsize) radio installation guide
1.Loosen the trim panel with a lever.
2.Take the panel off the dash and disconnect the wires from the car.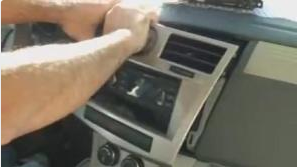 3.Remove the four screws which are holding the original radio with a screwdriver.
4.Take out the original radio and disconnect the wire harness at the back of the original radio.
5.Check all the accessories for the new Seicane radio.
6.Connect the Seicane stereo to your original car radio 's plugs.
7.Put the new Seicane radio into the dash.
8.Turn on the new radio and have a test if the new Seicane radio is working without problem..
9.Put trim panel back on your new Seicane radio after the normal test.
Wish the above installation guide for a 2002 2003 Dodge RAM VAN (Fullsize) radio can do some help for you. If you encounter any question during the whole process of the installation, you can turn to your dealer for help. Besides, to check if you find a suitable radio for your car, or if you don't find a fitting radio, you can refer to this amazing 2002 2003 Dodge RAM VAN (Fullsize) radio from Seicane, please click:
http://www.seicane.com/cheap-2002-2003-2004-2008-dodge-ram-pickup-van-autoradio-gps-navigation-system-hd-touch-screen-tv-tuner-am-fm-radio-bluetooth-music-mp3-ipod-usb-sd-aux-dual-zone-t6015

This intelligent Dodge RAM VAN (Fullsize) radio is based on a strong 1GHz Cortex A9 MStar 785 CPU to facilitate the operation. It comes with a wide range of useful and up-to-date features for you to get the convenience and enjoyment in your vehicle, like the worldwide real-time GPS navigation system, bluetooth hands-free calls, bluetooth music, DVD and CD player, Ipod, FM/AM radio, TV, USB and SD card connection, etc. Wish you like it and have a wonderful time on all trips!