After Viewing This Item People ultimately bought
Details
This all-in-one aftermarket GPS navigation based on android operation system is for specific use on Mercedes-Benz C-Class W203 (C180, C200, C220, C230, C240, C270, C280, C320, C350, C32, C30, C35 etc) and year 2004, 2005, 2006, 2007.
It is not only an automotive navigation system but also a wonderful multimedia player. You can reckon on its latest built-in 3D GPS with voice prompts for accurate directions to any of your destination and search for POIs via 3G or Wi-Fi internet connection. All sorts of additional entertainment functions are also available for you to make the monotonous and tiring driving colorful and relaxing.
Please note that this unit can only be installed to cars whose original CD size from the top is 260mm by far and feel free to contact us via our email
[email protected]
or live chat if you have any question with it.
This unit has been upgraded, please click the following link to view the recommended unit.
https://www.seicane.com/aftermarket-android-gps-navigation-system-for-2004-2007-mercedes-benz-c-class-w203-with-dvd-player-touch-screen-radio-wifi-tv-ipod-hd-1080p-video-rearview-camera-steering-wheel-control-usb-sd-bluetooth-s018731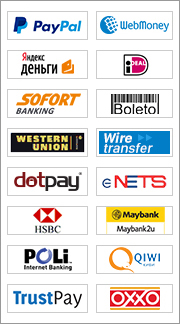 Key Features:

7 inch 16:9 800*480 digital High Definition TFT LCD touch screen
Use Super Cortex A10 1.0GHz High Speed Dual-Core processor
Containing An Internal Memory up to 512MB and DDR3 RAM and 4GB Nand-Flash Rom
Android 4.0 operation system.More Convenient.More Stable
Support Wireless Wifi Net work Connection and 3G Internet Function.
Built-in GPS navigation system
Disc Play. Compatible with DIVX/DVD/DVD-RS/DVD+RS/DVD-RW/VCD/CD-R/CD-RW/MP3/MP5/WMA/AVI etc
Radio function. High sensitive FM/AM tuner 30 stations restorable. Support RDS
Build in Bluetooth for hand free(Coming Tel No. display function & Call out directly by touch screen)
Build in Bluetooth music.Play music in your phone via bluetooth.Support A2DP
Built in analog TV. Built in Digital TV(DVB-T/ATSC-MH/I-SDB-T) as options
Support AUX In
Support Rearview Camera. Automatically switch to rear camera and display rear image in the screen when reverse the car
Video output/input: two video output and two video input(one video input for rearview system)
IPOD Support. Charging and playing Ipod in the meanwhile
USB and SD port. Support MP3/MP4/JPEG/WMA/DVD/CD/VCD/DIVX/MPEG etc
Support steering wheel control
Build in 4x45W amplifier
4-CH RCA output
Dual zone function support.Navigating and Enjoying music at the same time
With excellent mechanical anti-vibration and electronic shock protection
Beautiful picture OSD menu
Background picture changeable.Function icons removeable.Contrast and Brightness adjustment
English German French Spanish Hungarian Czech Danish Swedish Portuguese Italian Finland Roumania Greek Russian Poland Dutch Norwegian Nederlands Switzerland Korean Turkey etc languages are available
Write Your Own Review
Verified Buyers

Reviews with Images

Reviews with Video
by James

April 28, 2013
Android 7 Inch Car DVD Player for Mercedes-Benz C-Class W203
I have installed a number of aftermarket Sat Nav car DVD players in my car, mostly WinCE based; but decided to upgrade to a unit which offered WIFI/3G + web access.

After doing a bit of research, I discovered that Android based units with that functionality were readily available on the market. I decided to take the plunge and buy this one from Seicane (with the optional DVB-T and 2GB SD Card Map). The unit arrived with the USB WIFI & 3G dongles included.

Once I had installed the unit in my car (which took about 2 hours with testing), I set up my Google account and started downloading apps from the Pay Store, surfing the net, emailing, etc., without any problems.

I can honestly say the unit is fantastic! It is fully touchscreen and the built in functions (Radio, GPS, freeview TV, MP3, etc.) can be accessed via the touchscreen, or hardware buttons on the front of the unit. The Android tablet function works very well, just as good as the hand held version!

I would highly recommend this unit to anyone who is thinking of upgrading the stock radio in a 2004-2007 W203 C Class/CLC Mercedes.

The aftercare service from Seicane is excellent and I would happily buy from them again.


click for full-size image
Radio for 2007 C280 4Matic
This radio is definitely an upgrade for the Pioneer Avic F90bt that I had in my car previously. I'm really loving this radio and it has me into my car again. I ordered all the extras and now I can surf the Internet and watch live TV in my car! The install was not that difficult although I would recommend that you get it professionally installed if you don't have experience with automotive stereo installations. The radio boots really quickly (music plays in less then 3 seconds) fully booted on android side in less than 45 seconds. Audio quality is excellent, however my pioneer had better controls for audio. The radio does have subwoofer output which is a plus. The subwoofer output is mono so you will need a y adapter if your amp is stereo input. The only thing that I lost that I miss is XM radio but you can stream audio from your cell phone, and XM is a app that is available on the Android Platform. The iPod controls work well, but no album art, maybe a system update will fix this. Bluetooth audio streaming as well and the phone call quality is excellent. The radio does not come with an external microphone so you will need to buy one. It is a 3.5 mm mini jack mono. Also my radio came with a remote for the ATSC tuner but not the radio itself. The ATSC tuner works well, however in my area I can only pick up 2 channels. The WiFi module that my radio was defective but I ordered one off of newegg for $10 and now everything is working well. The WiFi module must be a RTL8188EUS, although I could only find a RTL8188CUS on www.newegg.com and it works! To change the boot logo put input on aux, turn the vol to 2 and then long press the eject button. In order for the audio to come out of all speakers when in android mode turn GPS off in the radio settings. Don't worry this won't really turn GPS off. I will order from these guys again and I give this radio a rating of 9 out of 10.


click for full-size image
Would you recommend this product to a friend? Definitely yes